10 of the Most Rakish Haircuts in Cinema
Opting for a new hairstyle can come with some risks. The Rake's sartorial guru Chris Modoo picks out 10 from cinema - to give you a little inspiration.
Alain Delon - Plein Soleil (1960)
Officially the greatest haircut of all time. It helps that Alain Delon is ridiculously stylish and good-looking. Attempting to replicate this style requires confidence and a skillful barber. Remember; one wrong snip and you have a Richard Madeley.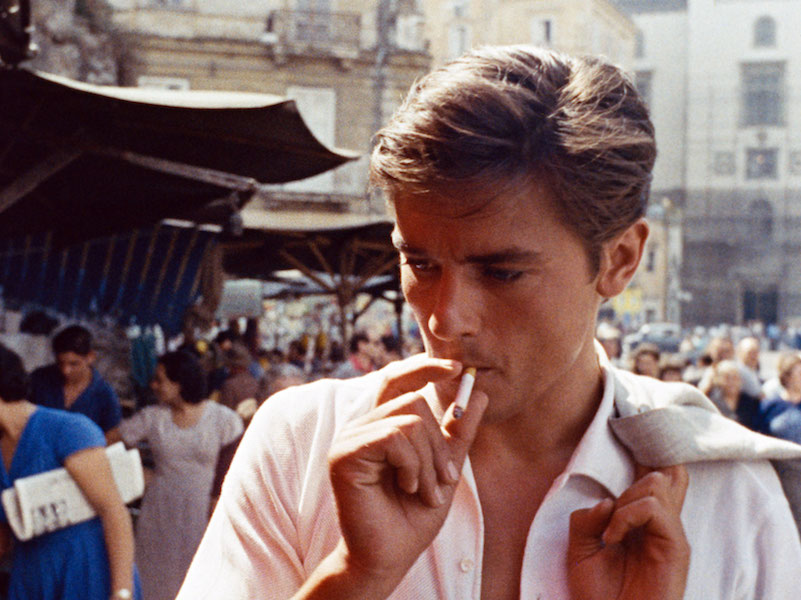 Mickey Rourke - Rumble Fish (1983)
As the elusive, soft-talking anti-hero Motorcycle Boy in Francis Ford Coppola's film based on the S. E. Hinton novel of the same name, Mickey Rourke cemented a legion of fans in France and Italy with his good looks and cool style. His grown-out crop perfectly captures the mood and is equally of its time and timeless.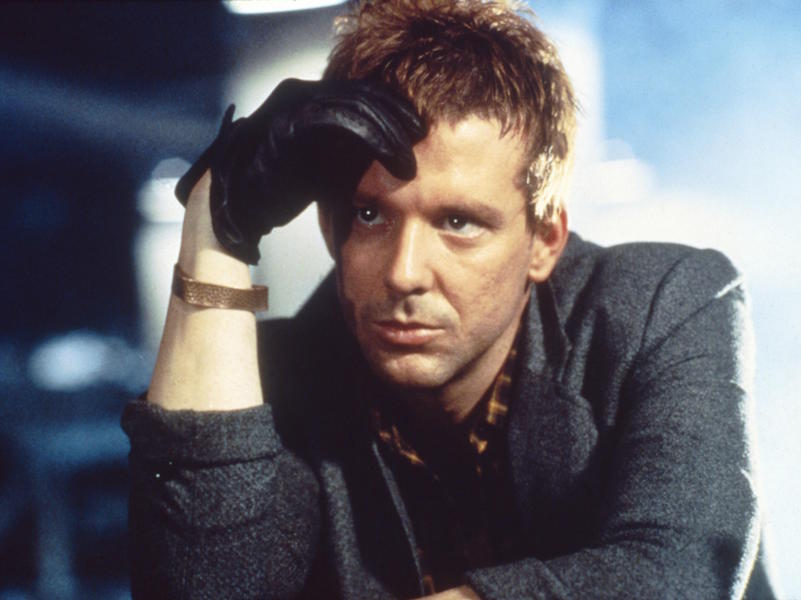 Michael Douglas - Wall Street (1987)
The braces, the horizontal striped shirt and the sneakers worn with a suit were all trends championed by Michael Douglas' character, Gordon Gekko, as the money-hungry corporate raider. But it was the slicked-back hair that was probably the most emulated style by wannabe power dressers, albeit often quite poorly. To achieve a good slicked-back look, the hair needs to be tight at the sides with a good length on top, says Toni & Guy International Artistic Director, Philipp Haug. Styling whilst damp is crucial and Philipp recommends blowing drying with mousse before applying a wax or pomade. According to Philipp, this is where a lot of men get it wrong and over apply product to the hairline where your hair is finest. Instead, work the product in your hands before applying evenly to the crown and ends. Use a wide toothed comb to slick back but remember to use a small amount of product at a time. Don't be greedy.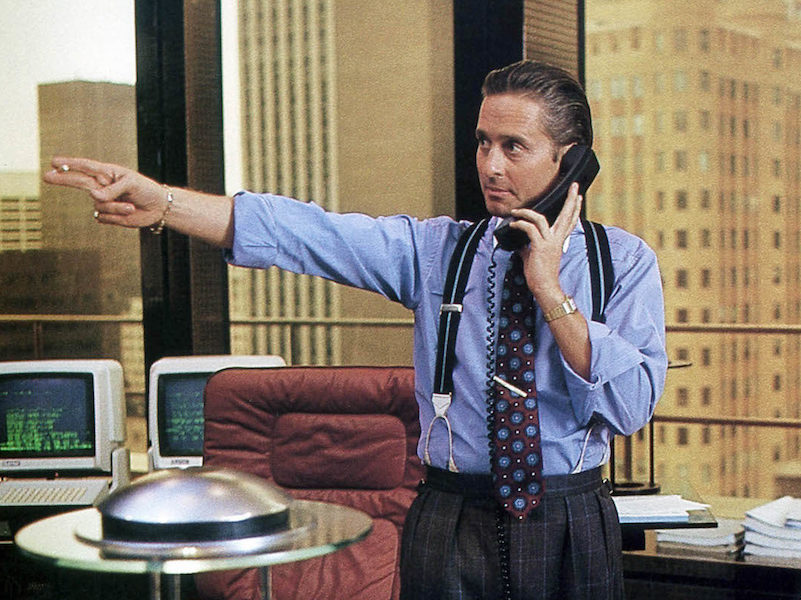 Judd Nelson - The Breakfast Club (1985)
As well as having the best line in this teenage coming-of-age drama ("Does Barry Manilow know you raid his wardrobe?"), Judd Nelson's character has the best haircut. His floppy hair inspired a generation of suburban rebels and skater-kids.
Oliver Tobias - The Stud (1978)
With his Cecil Gee suits, Turnbull & Asser shirts and Gucci loafers, Tony Blake (played by Oliver Tobias) is the consummate seventies sophisticate. His longer hair style complements his style and character perfectly as the working-class-boy-done-good who mixes with high society. This is a high maintenance style that would require regular attention.
Brad Pitt - Johnny Suede (1991)
As Johnny Suede in Tom DiCillo's directorial debut, a virtually unknown Brad Pitt sports a pompadour haircut of epic proportions. He carries it off effortlessly.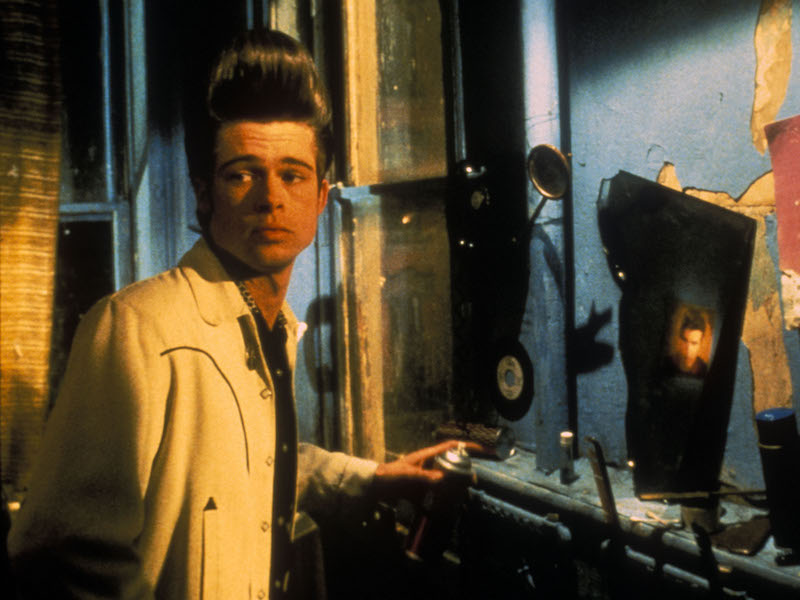 Dolph Lundgren - Rocky IV (1985)
When Ivan Drago (Dolph Lundgren) enters the ring to fight and kill Apollo Creed, we knew Rocky would be forced out of retirement to seek his revenge. We also knew that a legion of boys would be asking for an "Ivan Drago" the next time they went for a haircut. Of course, you would need to seek out a proper barber with a spirit-level comb to achieve the right look. But your trad barber wouldn't be able to colour your hair blonde. In fact, should a man colour ever his hair? And what would Drago say? If he dyes… he dyes.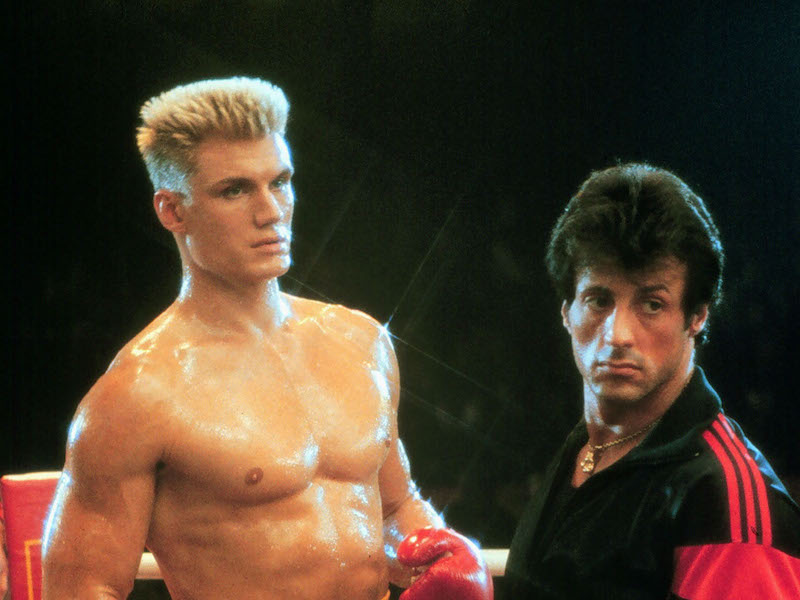 Roger Moore - Live and Let Die (1973)
After Sean Connery's toupee in Diamonds Are Forever, Roger Moore's Bond could flaunt his natural locks. Opting for a more conservative style than he wore as Brett Sinclair in The Persuaders! Moore captures the changing mood of the 1970s with elegance and restraint.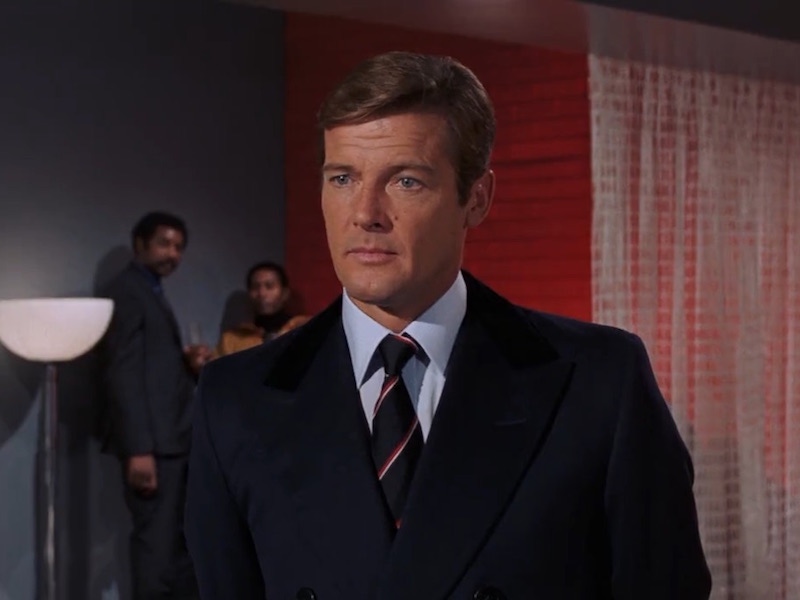 George Clooney - Ocean's Thirteen (2007)
George Clooney teaches us that we should embrace our grey hair and not disguise it. To keep it looking silver and combat the yellowing effect of pollution, use a specialised product. If you are tempted to speed up the natural process and have grey highlights, Toni & Guy's Technical Director Siobhan Golden warns that it is a high maintenance regime and requires monthly professional care.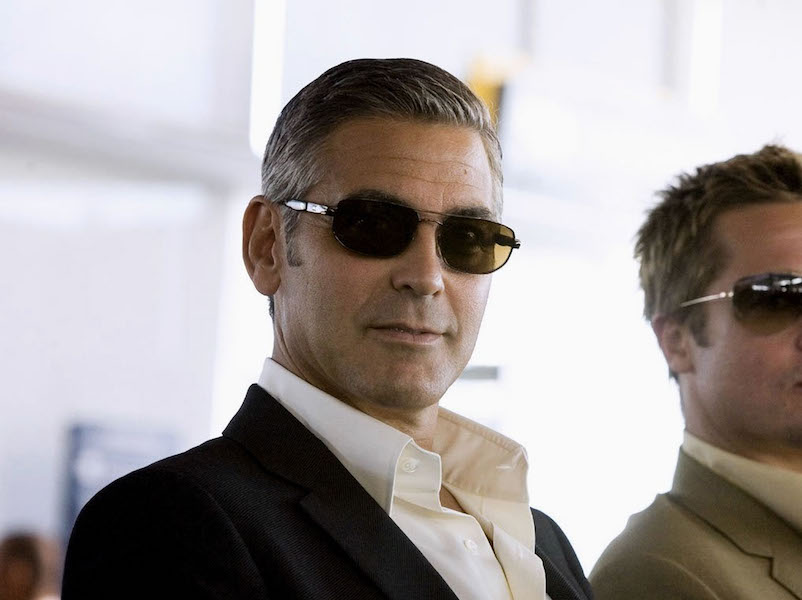 Cary Grant - North by Northwest (1959)
Alfred Hitchcock did not want his thriller to date and insisted classic styles of clothes and accessories were worn. The same can be said of Cary Grant's perfectly parted hair that still would still look elegant today.