5 Reasons to Head to Europe in 2019
Well, actually there's one reason... it might not be around for much longer, at least in its current state! But here are five great excuses to make a trip.
Well, actually, I take that back. There's one reason to head to Europe in 2019... because it might not be around for much longer, at least not in its current dysfunctional state. Best to make use of the single currency while you still can! Allow me to remove my tongue from my cheek for one moment and iterate the fact that despite its political and economic 'complexities', Europe remains home to many of the greatest and most storied cities in the world. In some corners, it is literally crumbling with old-school charm and ancient romanticism, while in others it boggles the senses with high-speed modernity. And don't even get me started on the multifarious culinary traditions from Paris all the way to Istanbul. This week, we take a peek at some of the newest hotels to luxuriate in, plus some gems of old that are an absolute requirement for the discerning traveller.
Le Royal Monceau Raffles, Paris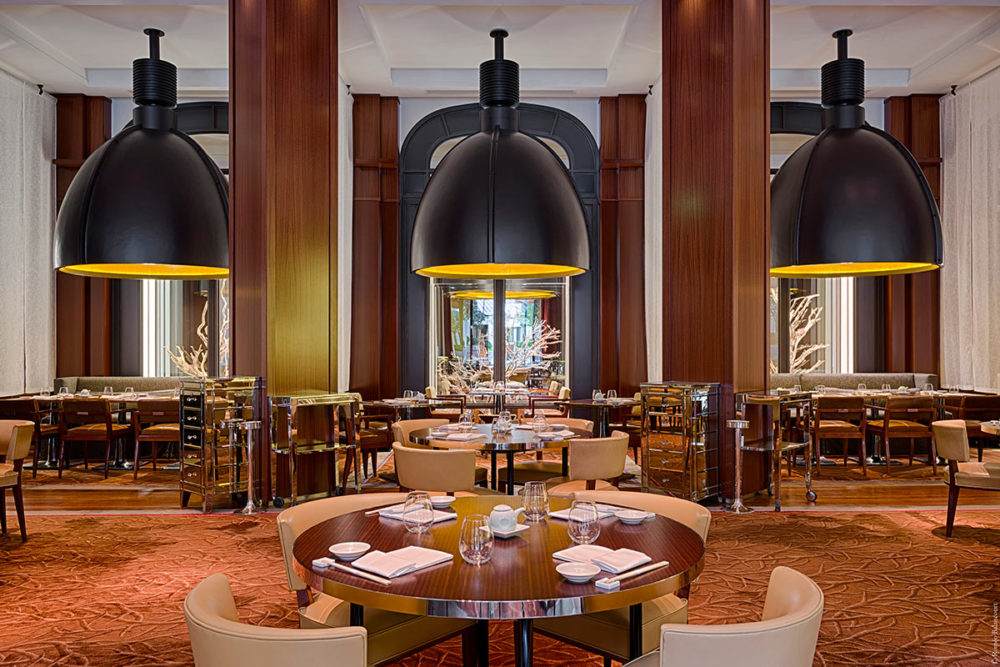 Although Le Royal Monceau has been a Paris icon since opening in 1928, its latest 'face' comes courtesy of the Philippe Stark scalpel. The Palace hotel, situated on Avenue Hoche, just a short walk from the Arc de Triomphe, has long been a hub for contemporary arts and boasts one of the finest art bookshops in all of Paris. It's also home to Matsuhisa Paris, the Paris home of Nobu where Chef Hideki Endo and his team of sushi masters offer a highly contemporary vision of Japanese cuisine.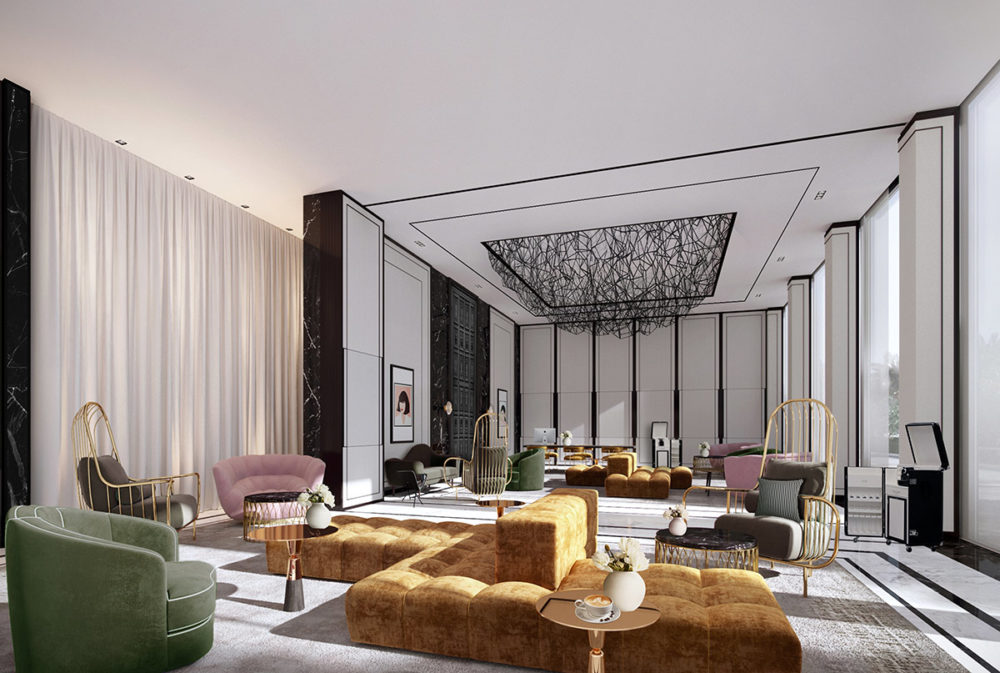 Barriers to entry in the luxury hotel space are pretty high, but that hasn't stopped newly formed BLESS Collection from opening their second property hot on the heels of their Madrid launch. This time it's on the party isle of Ibiza and will open its doors for the first time this summer. BLESS Collection Hotels announces the launch of BLESS Hotel Ibiza, the second property from the new luxury brand. The hotel will open its doors in the summer of 2019.  Situated in Santa Eulalia del Rio, the property is positioned in a picturesque cove with stunning views across the water - only useful if you're actually conscious during daylight hours. What's more, the hotel also boasts a signature restaurant by Martin Berasategui, the Spanish chef who holds a total of eight Michelin stars. A little temperance might be in order to sample his cuisine... then the wheels can come off.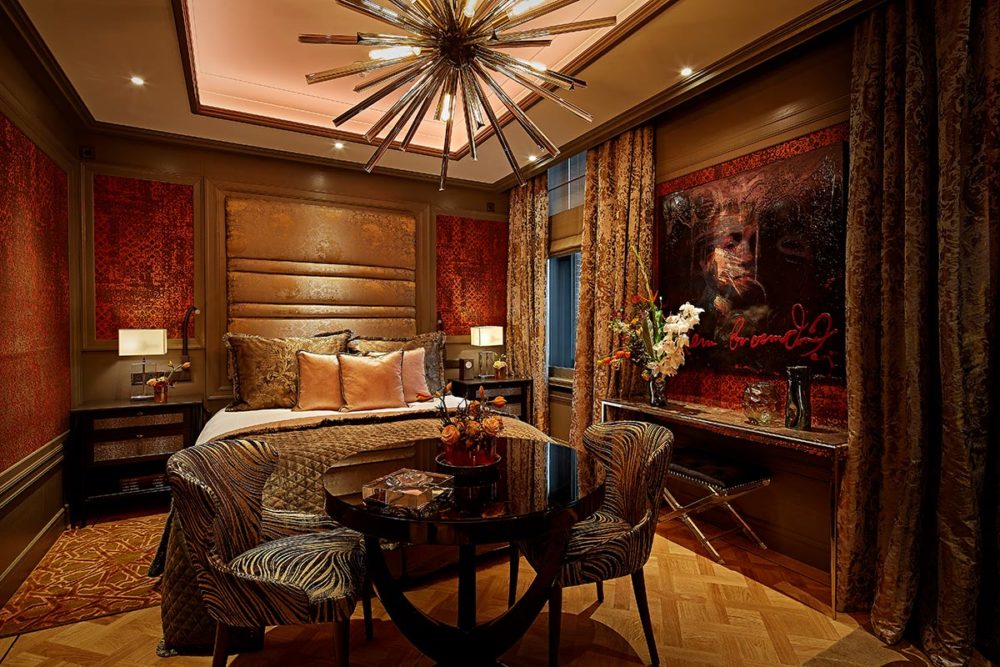 Hotel TwentySeven, on Dam Square, boasts a most significant location in Amsterdam, shared with the home of the Royal Palace. The hotel has been very consciously and tastefully constructed into the iconic, monumental building of De Koninklijke Industrieele Groote Club ( The Royal Industrial Club ) where for decades, industry tycoons and entrepreneurs came together. The building, from top to bottom, has a rich history which dates back to 1913 and inside, the decor is nothing but extravagant, piled high with luxurious patterns and fabrics, which all makes for an opulent city break in one of Europe's most 'chilled' cities.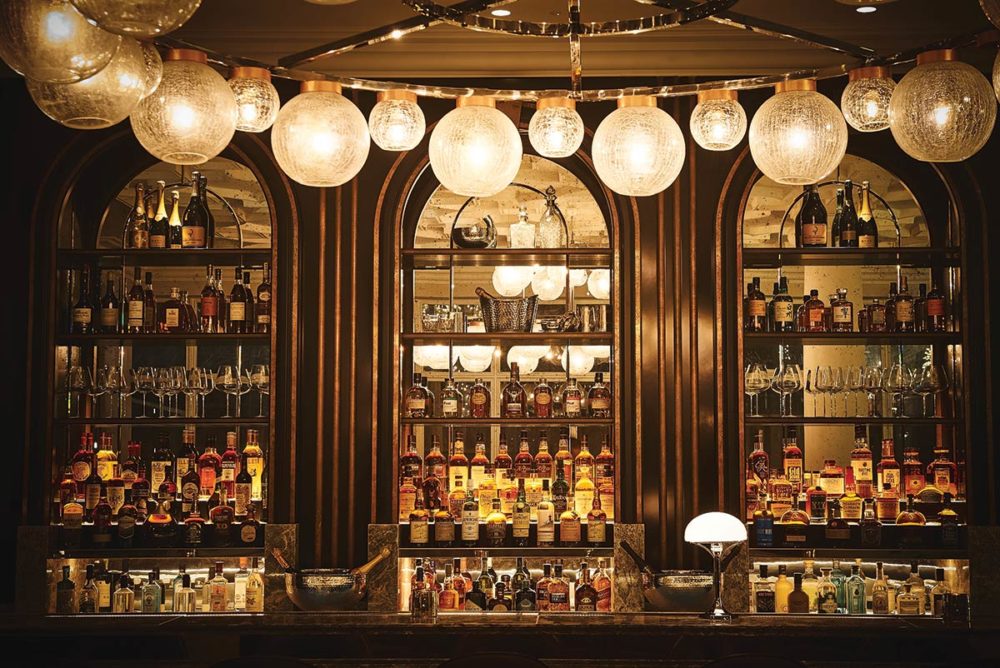 February sees the eagerly anticipated launch of the Belmond Cadogan, situated between Chelsea and Knightsbridge in London. Unlike the spate of new super hotels popping up all over the city, the Belmond Cadogan is sensitively restoring five 1800s Queen Anne-style buildings, unique to the Chelsea borough of London, and former residences of both Oscar Wilde and Lillie Langtry. The hotel, which opens to the public in February, has been designed with a very British contemporary eye, but will most notably be a hit for art lovers, containing over 400 pieces of original artwork from over 20 artists, many of whom are female and UK-based. With private access to Cadogan Place gardens (one of Chelsea's largest garden squares and once site of the 18th Century London Botanic Gardens), start booking now to secure one of only 54 rooms this summer.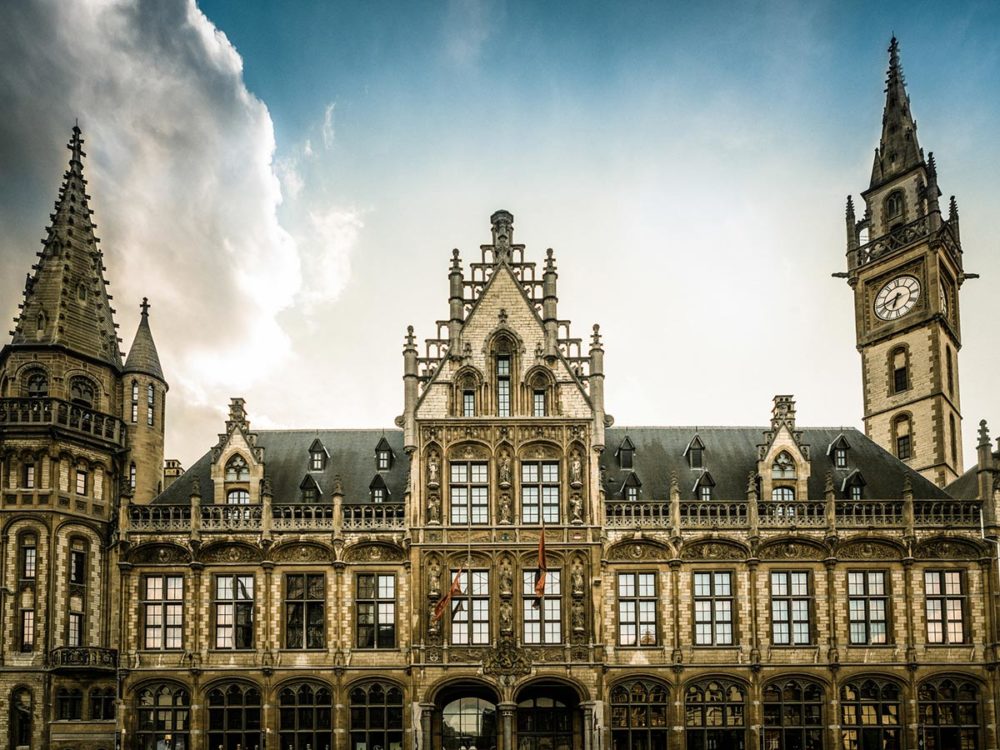 While the 2008 film
In Bruges
did the Belgian city's tourist industry no harm at all, Ghent has been more than happy to quietly sit out of the limelight, but if you've ever travelled there, then you know it is every bit as stunning and romantic. This small designer hotel opened in 2017 in the upper floors of Ghent's old post office building and has had nothing but rave reviews ever since. Located in the very heart of Ghent, the hotel offers its guests some of the best views in the city. The 38 guest's rooms are decorated in a warm style- with high ceilings, dark green walls and antique furniture – complementing the building's late 19th-century neo-Gothic architecture. As soon as you drop off your bags with the concierge, head to The Cobbler: the cocktail bar which commands a stunning view of the spires of historic Ghent.