5 Staples For Ivy Style
The Ivy League look is back with bookish vengeance. Here are five must-have collegiate staples you should have in your wardrobe to help you channel your inner JFK.
With dress codes becoming increasingly more vague by the day, it's sometimes difficult to know how to dress for certain occasions. Do I or don't I need to wear a jacket? Am I going to be underdressed wearing sneakers? Do I have to wear a tie? If not, what shirt shall I opt for instead? There are so many questions to be answered without much certainty, as so much of it is down to interpretation. One thing is for certain, though, and that's that you can never go far wrong with prescribing to the preppy or Ivy look for it has the miraculous ability to straddle the lines of formal and casual (and unless the dress code is black tie or lounge suits, you're going to be allowed through the eagle-eyed judgement gates).
Despite its roots which dive deep into the history books to circa 1910, whereby affluent and privately educated northeastern American students started to dress in a certain way to help themselves stand out from the rest via incorporating elements from sportswear and casual wear into their uniforms, the style has never been more in vogue than it is today. As the 20th century came to its halfway mark, preppy became Ivy, and this subculture has grown significantly. It hit the mainstream and numerous menswear brands had began to cater to the demographic whom sported the styles — many of which come from sportswear — which had a cool, sophisticated but nonchalant way about them with pops of colour for added attention.
Dressing with a preppy aesthetic today has its contemporary and classical qualities in equal abundance. Ralph Lauren has always done more than its part in keeping the style firmly within the zeitgeist, while Drake's, a firm favourite of ours for innumerable reasons, has always paid reference to preppy culture with its collections that are ripe with references and fun commentary on the varying staples within one's wardrobe. In terms of pop culture, we're always fed imagery of the likes of John F Kennedy, who sported preppy staples with aplomb, in addition to the likes of Paul Newman. So, forgive me for using a term that's far too liberally thrown around these days to describe various codes of classic menswear, but preppy style really is timeless. And with this in mind, here are five preppy staples that you should incorporate into your wardrobe.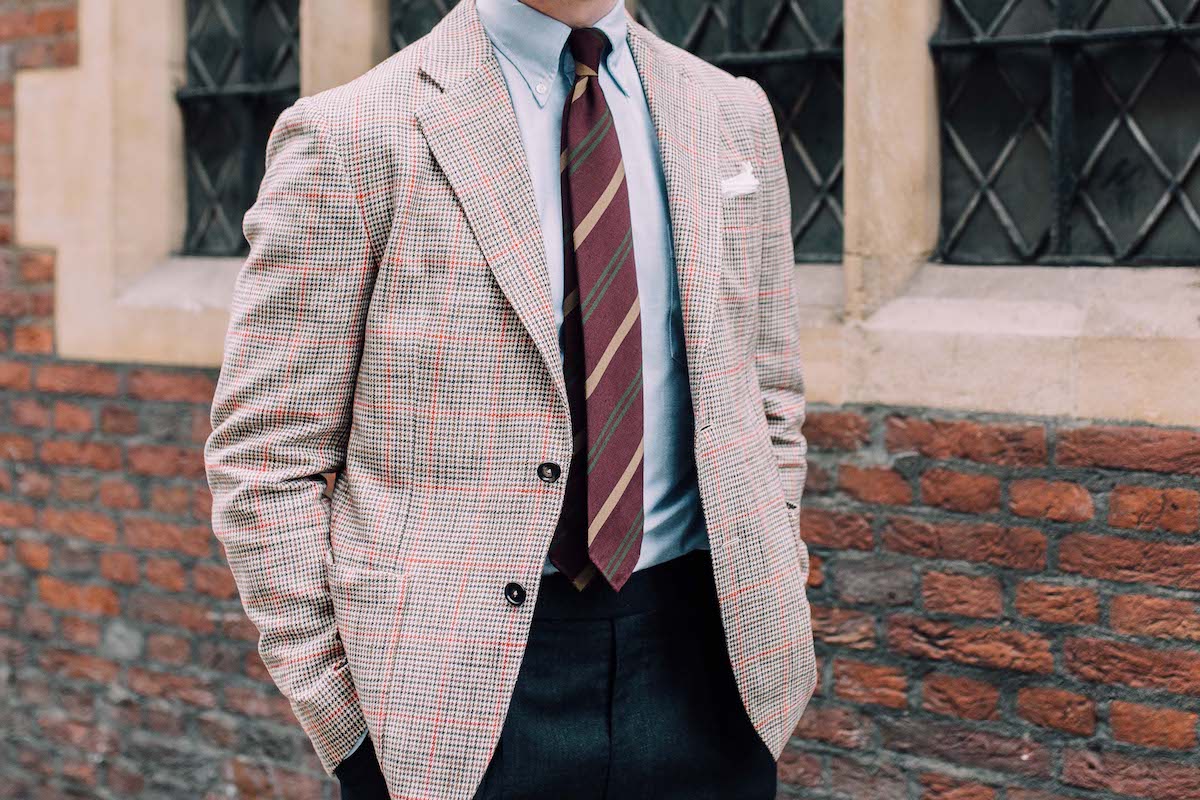 Button-down Oxford shirts
Perhaps the greatest staple in a preppy wardrobe is the button-down Oxford shirt, which, like many of its counterparts, hones from sportswear. Brooks Brothers pioneered it in the late 19th century, when John E. Brooks watched a polo match in England and saw a solution to the flapping collar of the horse riding player. Simple and effective, button-down Oxford shirts have a relaxed sensibility to them while also a rakish potential with the much-loved way of wearing them without buttoning the collar down and merely flapping around the collar of a jacket or sweater. They look just as good worn with an open neck as they do with an artfully tied striped repp tie. The breast pocket can be useful, too, as it's able to cater to your ball point pen if your an (wannabe) academic, or a pack of cigarettes if you're prone to them. For this category, look no further than Drake's, whom make arguably the finest in its shirt factory in Somerset, England, at affordable prices.
Explore our shirting offering
here
.
Chinos
While we love pleated trousers, the preppy trouser look exists around the chino. Cut with a mid-rise, which compared to formal pleated trousers is a degree lower and thus less formal, they're typically flat-fronted and come in an array of tones usually in a cotton twill that can perform in hot and cold weather. It's best practice to keep to neutral and earthy tones, and no matter who says Nantucket red, lemon yellow, or salmon chinos are flattering or cool, they're not. They're simply an abomination. You really can never go wrong with beige, and making use of the belt loops (opt for a simple woven or striped fabric belt), they can work effortlessly with the aforementioned button-down or polo shirt and with a sports jacket on top.
Explore our trouser offering
here
.
Jackets
There are three styles of jacket that fit with the preppy look; a sports jacket, in earthy tones or patterned tweed; a navy blazer with metal buttons; or a striped or taped boating blazer (the later is perhaps the hardest one to wear but perhaps cuts more of a dash when done right). A navy blazer has its roots firmly in the navy, and conjures up visions of HRH The Prince of Wales, and worn best with grey trousers, in flannel or fresco, or neutral chinos. Whereas, with a tweed jacket, the options are endless and can be easily dressed up with flannels or down with mid-wash denim jeans with a single turn up to reveal the selvedge. It should also be noted, though, that a seersucker jacket in the classic light blue/white pattern, and a madras  is decidedly preppy, too.
Explore our tailored jackets offering
here
.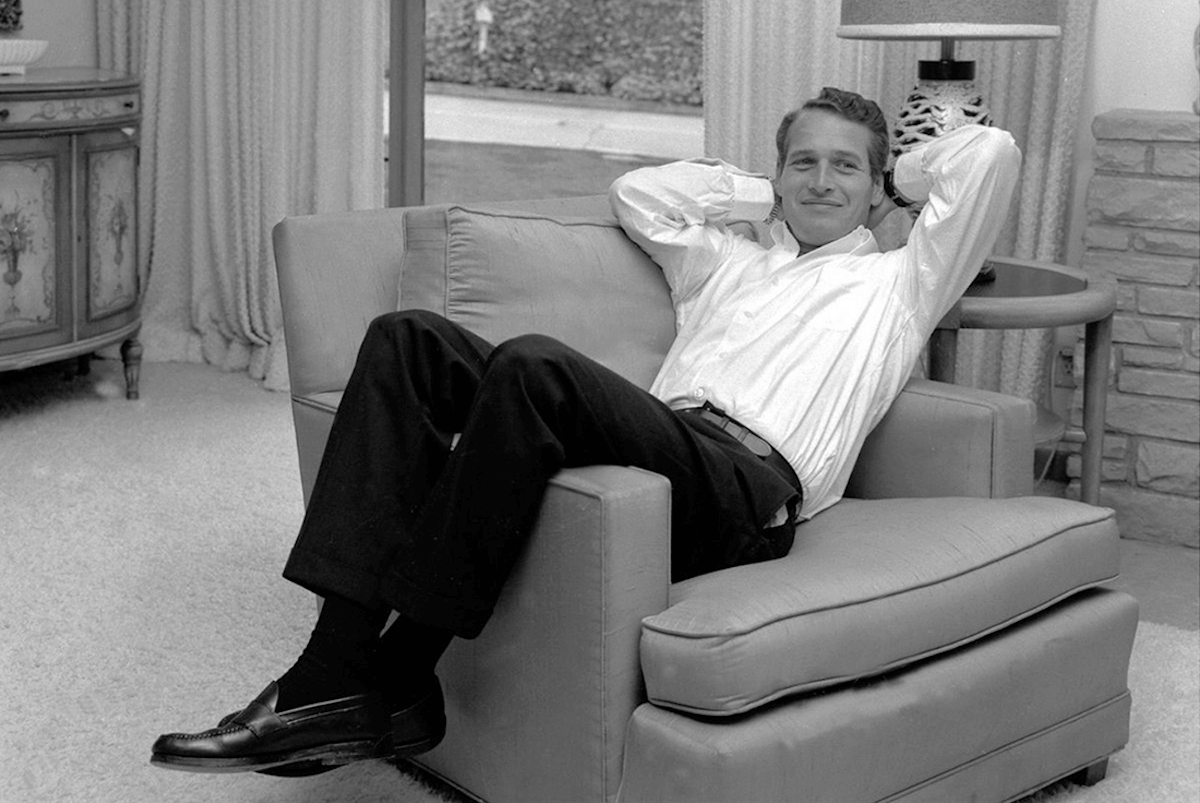 Loafers
When it comes to what's on your feet to obtain the preppy look, it's all about the loafer. And nothing else. As what's thought to be a formal shoe, the loafer has the useful ability to be worn in formal and casual circumstances, looking just as at home with chinos or denim jeans as it does with a formal trouser. The penny loafer perhaps reigns supreme here (in my opinion it rules the saturated footwear world), either in black box calf or suede, however tassel loafers, and even horsebit loafers, have a right to throw their style into the mix.
Explore our footwear offering
here
.
Striped Ties
If there was one tool or accessory used by Ivy-league goers or proponents of preppy style, it would have been the tie, a signifier of their clan. With this in mind, most fall back on the striped or repp tie, a series of repeated stripes down the blades in complementing or contrasting colours. They're subtle enough to go unnoticed while also obvious enough to make a statement of your tribe. Having said that, though, plain grenadines are equally as preppy and even more so versatile and classic. With a white Oxford button-down, navy blazer or tweed sports jacket, a simple grenadine tie or repp tie will never look out of place.
Explore our ties offering
here
.