5 Ways to Wear a Hat
From the formal fedora to the laid-back beanie, we look to five icons whose style effortlessly incorporates the most rakish of headgear.
The overriding concern when wearing a hat is that you can appear too try-hard, effete or pretentious. To avoid this, and prevent your accessories fighting for attention, go for a tonal palette and if it feels like you're going over the top, keep things minimal. Treat your hat like your tailoring, and respect all the usual rules when it comes to fit, proportion and personal taste. The secret is in simplicity, so here we look to some of the most stylish hat-headed gentlemen whose distinguished style is classic and timeless.
1. The Fedora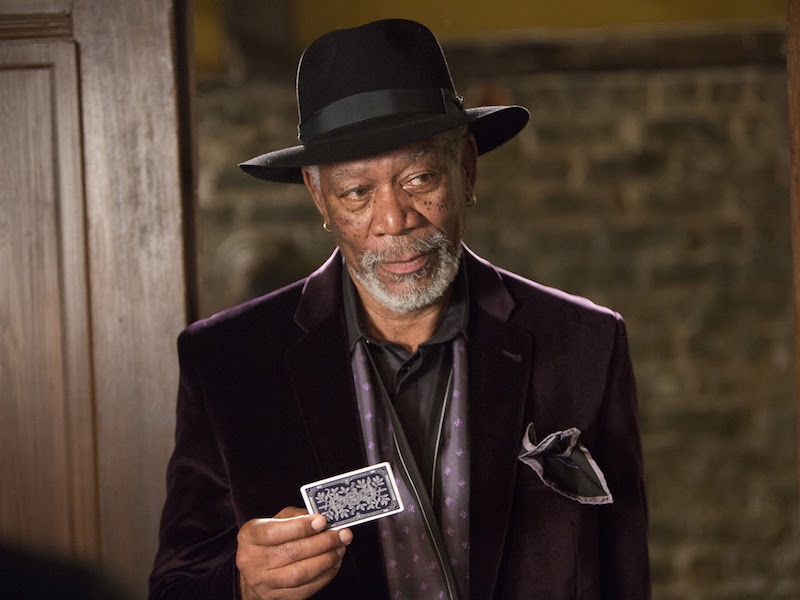 A particularly nostalgic style reminiscent of a glamorous era gone by, the more formal fedora's sweeping brim and tall crown evoke Bogart in
The Big Sleep
and Delon in
Le Samouraï.
Both wear theirs with a trench coat for clandestine cool, and the extra length in their outerwear helps balance the proportions of a wider-brimmed hat, but Morgan Freeman ups the ante in dramatic, deep purple eveningwear and a black fedora in
Now You See Me
. The lesson here is to keep the colour of your fedora neutral so you can get as much wear out of it as possible, as they only get better with use.
2. The Panama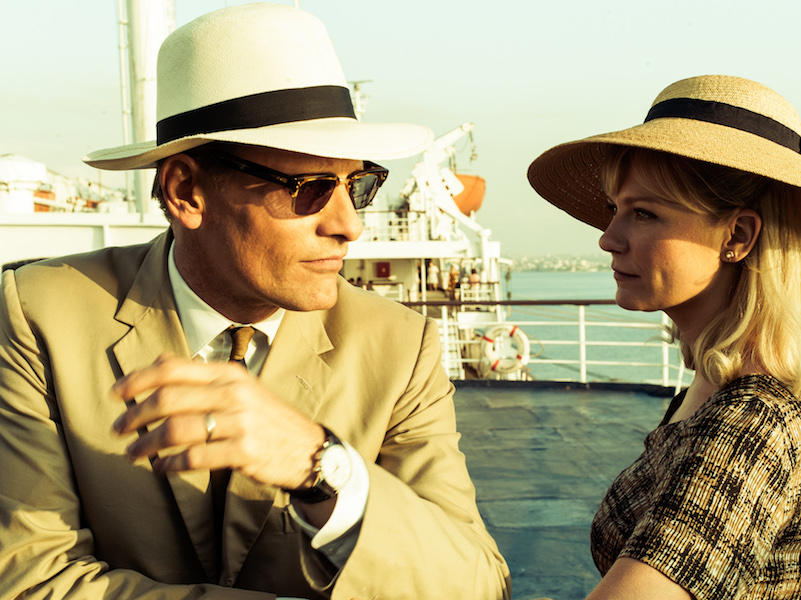 Historically, the Panama has a somewhat regal feel to it, favoured as it was by colonial viceroys and royals in tropical climates. Ultimately, though, Panamas are a worthy feat of patience, artisanal skill and craftsmanship, and can take months to be made. Keep one in your holiday home, and return to it year after year – these are built to last, and you can even roll them up and pack them on your travels. Viggo Mortensen's character in
The Two Faces of January
pairs his with light linen tailoring and a Tag Heuer Chronograph, although chambray shirts and beachwear work equally well.
3. The Peaked Cap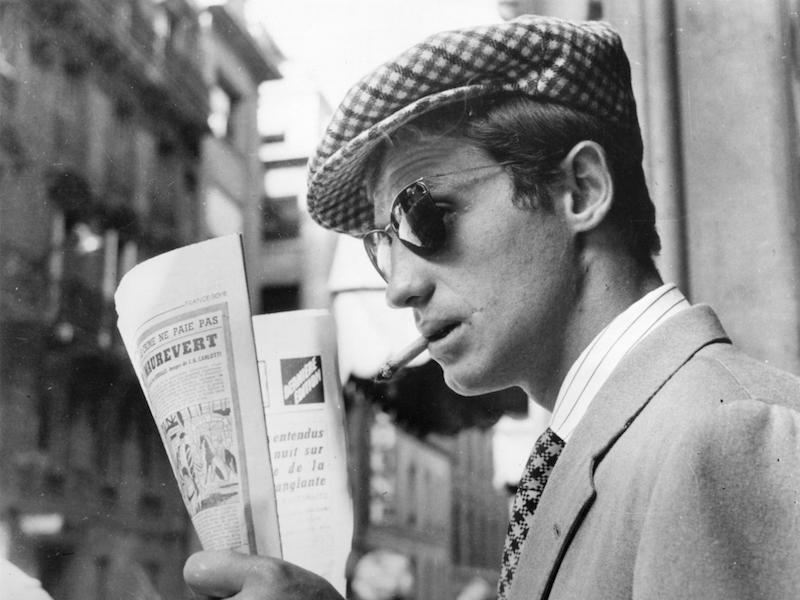 A combination of hit show
Peaky Blinders
returning and the ever-increasing desire for more informal dress has seen baker boys and flat caps re-adopted in a big way. The structure and design of the peaked hat allows for a wider variety of fabrics to be used, so the only hard part when buying one is the endless amount of choice. Jean Paul Belmondo, above, pairs two contrasting checks (a gingham hat and houndstooth tie) with a softly tailored jacket and striped shirt, but a baker boy (whose volume and size is by nature more relaxed) wears well with off-duty knitwear or a chunky overcoat.
4. The Bowler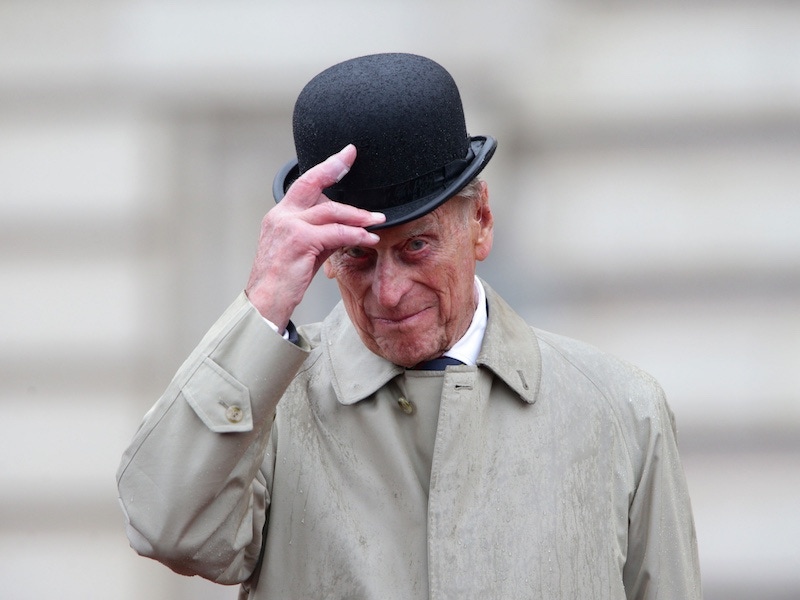 The Duke of Edinburgh – like the bowler hat – is a bastion of British elegance, and he is one of the few gentlemen in the public eye still wearing one. The romantic notion of tipping one's hat should not be underrated, and the bowler presents the perfect opportunity to bring back this long-forgotten nod of respect. Winston Churchill, Charlie Chaplin and Patrick Macnee in
The Avengers
combine theirs, respectively, with Cuban cigars, strong facial hair and a cane for maximum effect.
5. The Beanie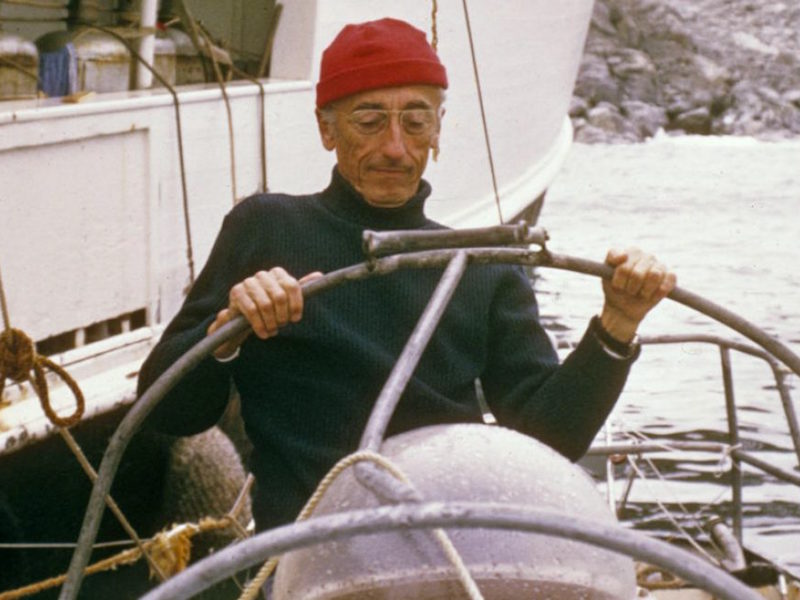 The knitted beanie is the most casual headwear option, and since it began life as standard issue uniform in the Navy, it is the also the cosiest. Explorer and diver Jacques Cousteau's iconic red beanie is one of the first to spring to mind – the colour was initially a safety measure to stand out at sea, but became his signature. Make the beanie your own in your favourite colour, and take inspiration from Cousteau's wardrobe with denim shirts and weatherproof outerwear. Opt for super-soft cashmere or merino, which are far less itchy than wool (and will do less damage to your carefully coiffed 'do).