5 Ways to Wear Camel
Possibly one of the more underrated fabrics (and colours) in menswear, camel is an informed wardrobe choice this autumn/winter season. Here are five ways to wear it…
We can thank the Bactrian camel for the rich, golden tan shade that adorns some of The Rake's favourite clothing this autumn/winter season. Native to central Asia's rocky deserts, the Bactrian camel is noted for its two large humps as well as its thick, double coated fleece, which once shorn, can make up a fine coat or an insulating pair of trousers. Camel hair has been used for clothing for centuries, and even has a shout out in the Bible (Matthew 3:4, in case you didn't know), but these days 'camel' is more often thought of as a colour, rather than a fabric – and a versatile colour it is. Easily paired with softer neutral shades as well as a whole host of browns, greys and blues, camel can work as a subtle addition to an outfit in the form of a scarf, or as an anchor – think double-breasted overcoat. If you're interested in experimenting with the shade, here are five ways to wear camel for the cold months ahead.
1. (In)formal Outerwear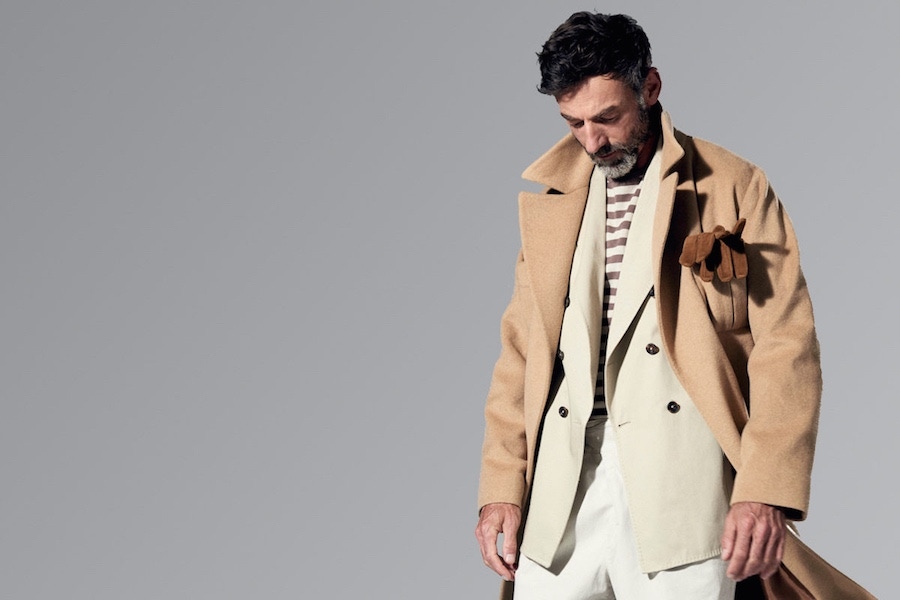 A camel overcoat is an opulent purchase. Although not as practical or easy to wear as a navy counterpart – camel will show stains as though its proud of them – such an investment will finish off a winter ensemble with aplomb. It is however all too easy to channel the 1980s Wall Street stock broker look, especially if you opt for a double-breasted camel coat over a pedestrian suit. Instead choose a coat with soft or unstructured shoulders and a slouchy, slightly oversized cut, such as in the picture above. This will modernise the look – and if you do choose to pair with tailoring – will provide a welcome contrast to the sharper cut of your suit underneath.
2. Pleated Trousers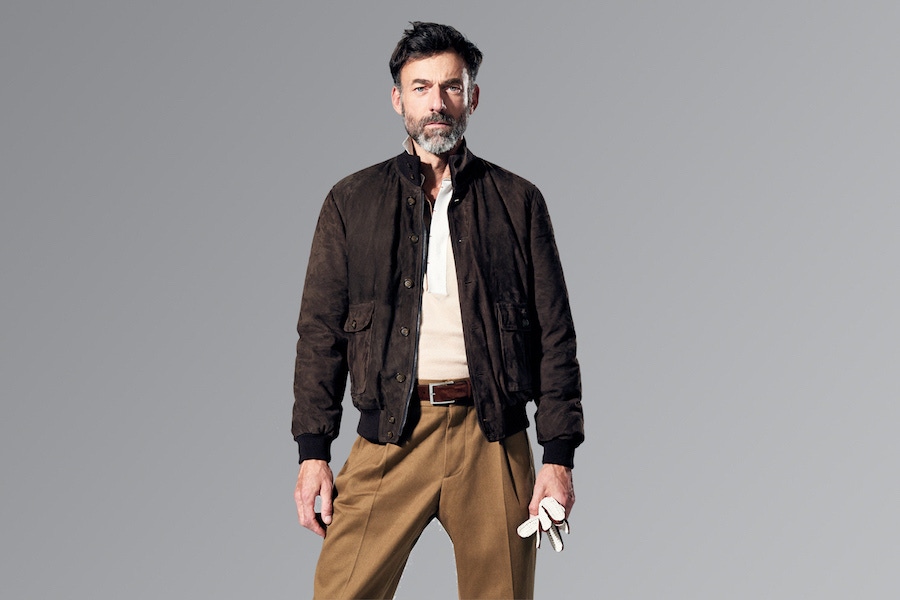 Although not an obvious choice, a pair of camel trousers could be the easiest way to buy into the colour. Less showy than an overcoat, and easily paired with brown and navy up top, camel trousers can also tap into the current 1970s trend especially if worn with other brown hues. A higher rise, wide-legged, pleated pair would be
The Rake's
choice although, again, there are potential pitfalls here. If you're after longevity, ensure your trousers taper from the knee down, opening with a fairly narrow hem. Wide, straight-legged trousers are currently popular, but wide hems that spill over your shoes either look rigidly Berkeley Square old school, or overtly trendy – neither of which are punishable crimes, but you may find them harder to wear this time next year.
3. Contrasting Textures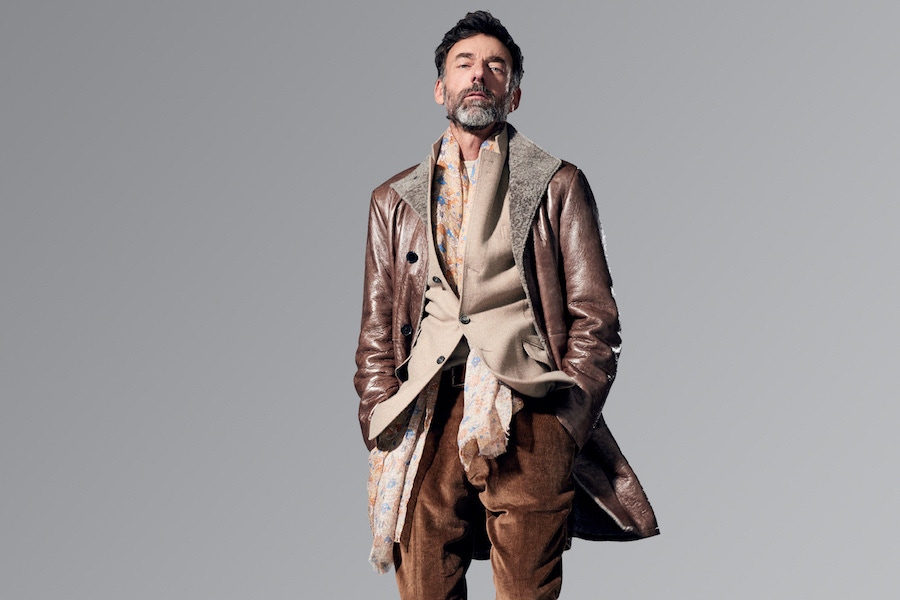 When worn with contrasting textures in complementary natural hues, camel really comes alive. A softly structured camel cashmere blazer is a sartorial staple that can be easily dressed up or down. Why not opt for the latter and go full-on '70s? Combine with a double-breasted leather and shearling coat, thin wale brown corduroy trousers and a floral scarf for a look that's half-moustachioed detective, half-eccentric geography teacher. The sheen of the leather combines well with the matt camel of the blazer, whilst the corduroy trousers give the look an added visual depth.
4. Pattern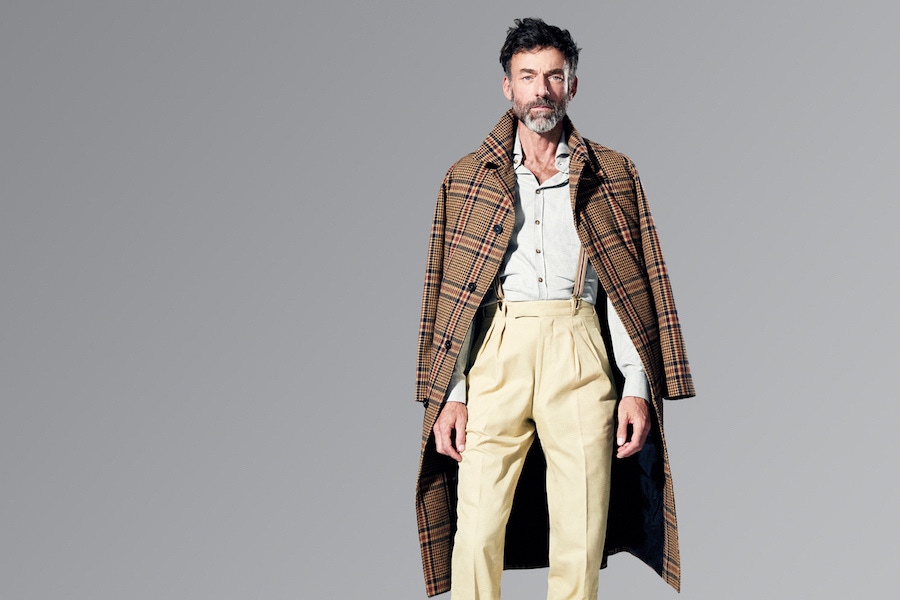 Camel 2.0. Whilst not camel in the traditional sense, this striking overcoat boasts the rich tone underneath a bold, oversized check. A statement piece, it is best worn with muted shades such as cream trousers and a grey or pale blue shirt. The black and red of the check however ensures it can be just as easily worn with darker colours – think black roll neck, slim dark jeans and Chelsea boots.
5. The Alternative Suit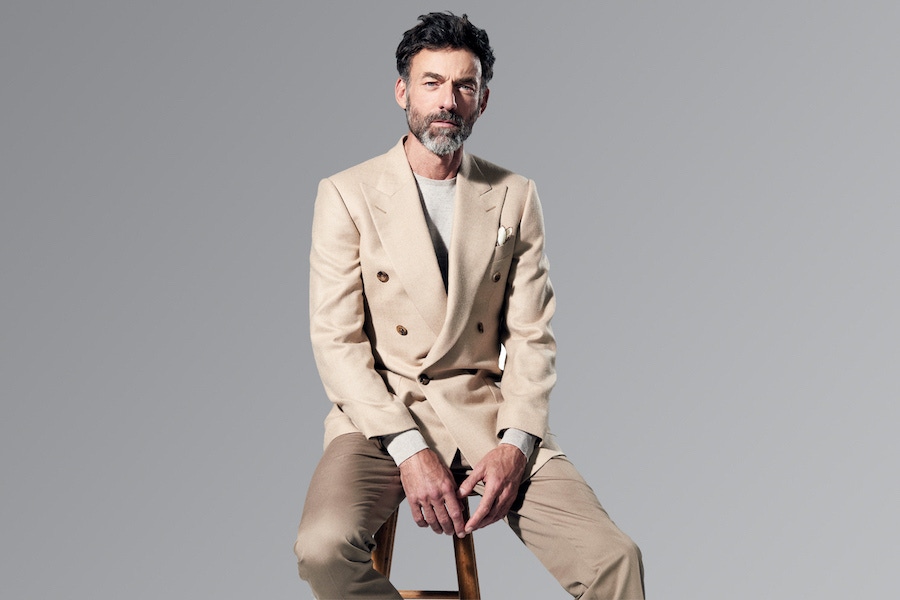 A matching camel suit is a bold look, and one that is rarely executed well. Mixing a camel jacket with slightly darker khaki trousers though makes for an interesting, contemporary alternative. A more casual approach compared to the traditional suit, try wearing the jacket over a thin Merino wool jumper in a shade lighter than both jacket and the trousers for a subtly tonal uniform.