5 Ways To Wear Swimming Trunks
While they're a straightforward garment to wear, swimming trunks require a certain level of discernment. Take inspiration from these five different, yet equally sophisticated, styles.
1. The Beatles
The Beatles' camp collars, short shorts and bowl cuts are seriously sixties, but their Miami Beach look provides some easily updated style inspiration. The contrast trim on their shorts is sporty and simple, and Coast Society's seersucker shorts have a suitably retro feel. Restore balance in the vintage/modern ratio with a mandarin collar or polo shirt, and avoid matching your mates with your own favourite accessories. Regardless of what you're wearing, if you're having this much fun, you're onto a winner.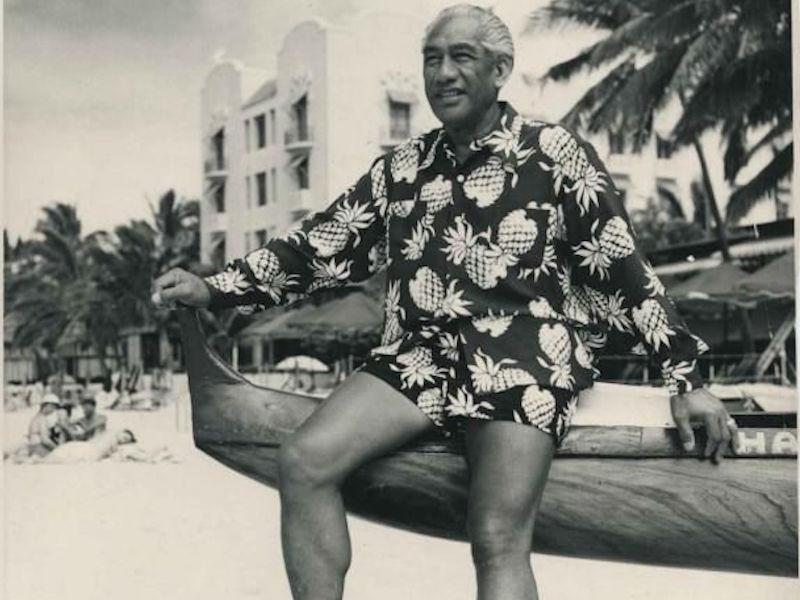 2. Duke Kahanamoku
In and out of the water, Kahanamoku was a distinguished dresser and iconic Olympic medalist. He wore his Hawaiian heritage – literally – on his sleeve, and surfer dudes and beach brands have recreated this graphic pineapple print set several times over the years. The Big Kahuna, as he was nicknamed, was an authority on all things surf and sea – and, as it turns out, style. Get on board with Enlist's matching tropical prints and read our
Hawaiian shirt how-to
before you hit up Honolulu.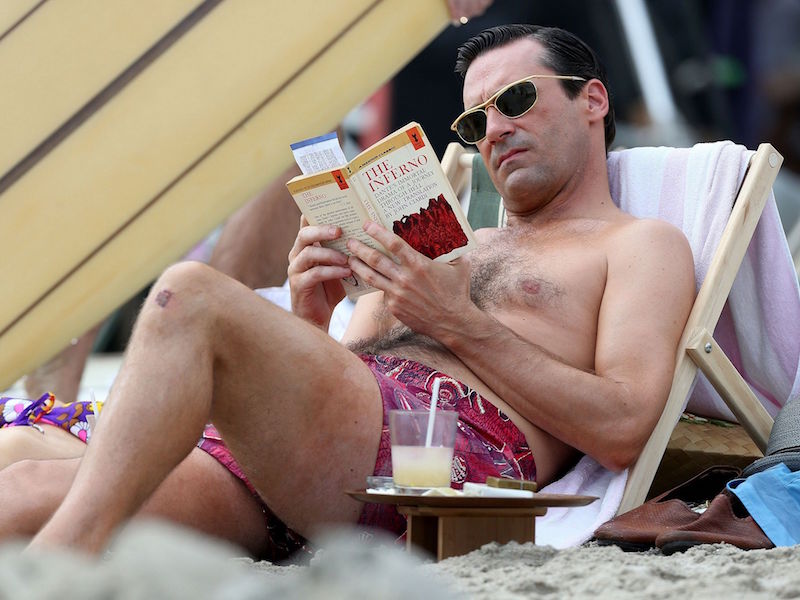 3. Don Draper
5000 miles from New York, Don Draper's off-duty style is far removed from his buttoned-up, starched-shirt aesthetic. The pink trunks are neither too long or short, with plenty of legroom and a pattern of starfish and shells. The sporty sunglasses are original Ray-Ban Olympians, now discontinued, but gold frames and green lenses aren't difficult to find and are as timeless as Dante's Inferno. Don't forget your own reading material (we recommend this) a cocktail and woven loafers.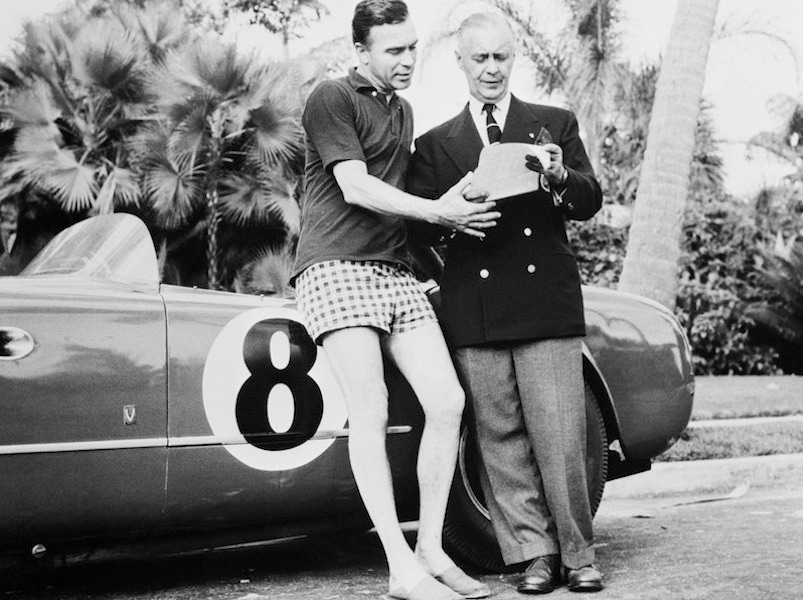 4. Porfirio Rubirosa
As one of the Riviera's founding members, it was Rubirosa's responsibility to look suitably dressed at all times and the beach was no exception. Subtle prints like his gingham checked shorts are easy to wear, but don't be afraid to crank it up a level with bright colours and intricate patterns - paisley and polka dots are equal measures playful and sophisticated. Match them to your Ferrari 500 if you're feeling particularly extravagant.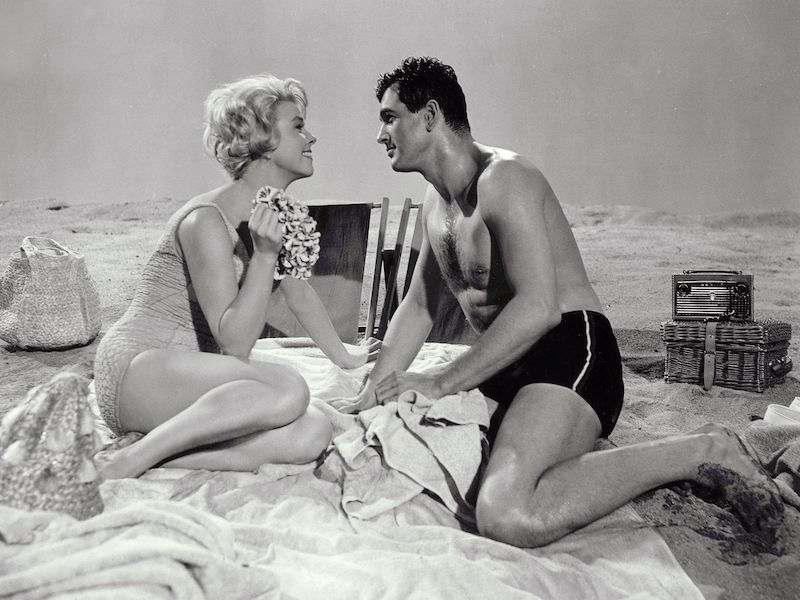 5. Rock Hudson
Heartthrob Hudson towered at 6'4" and was in possession of an athletic figure, so it's not surprising his favourite swim shorts had a sporty stripe and were a little on the short side. Nowadays, too-snug, restricting swimwear is simply unacceptable and will make your fellow beach-goers just as uncomfortable as you. When the sun goes down (or you remember you're not in St Tropez), throw on a lightweight knit in cashmere or cotton.