The 7 Things Men Need to Know About Flowers
Founder of the luxury industry's favourite florist, Flowerbx, Whitney Bromberg Hawkings explains the secrets to successful floral deployment.
"A modern man who appreciates quality and beauty, who loves fine tailoring and wears a good watch, who can make a beautiful pasta dish — he'll also know how to manage flowers." So proclaims Whitney Bromberg Hawkings, founder of Flowerbx, supplier of elegant floral arrangements to discerning clients including Christian Dior, Louis Vuitton, Jimmy Choo, Balmain, Victoria Beckham, Sonia Rykiel — and of course, Tom Ford, Hawkings' former employer and biggest supporter. Having spent the first two decades of her career as veritable 'Hand of the King' to the designer/director, Hawkings knows a thing or two about gentlemanly elegance — which Mr. Ford has honed to a fine art. A contemporary gent should be as adept around buds and blooms as he is in the realms of personal style, etiquette, culture and charm, Hawkings believes. It is technically 'inessential' aptitudes of this sort that are, in fact, the essence of sophistication. Whether indulging in outstanding art, watches, cuisine, wine, design, fashion or flowers, Hawkings says, "A man who cares enough to spend the time and money on things that, while they may not be strictly necessary, enhance the quality of your life? That says a lot about the person. It shows he places value on the things that make life extraordinary." Having already provided ample instruction in most other aspects of les arts de vivre, here, The Rake takes pleasure in presenting Whitney Bromberg Hawkings' seven essentials of floral success.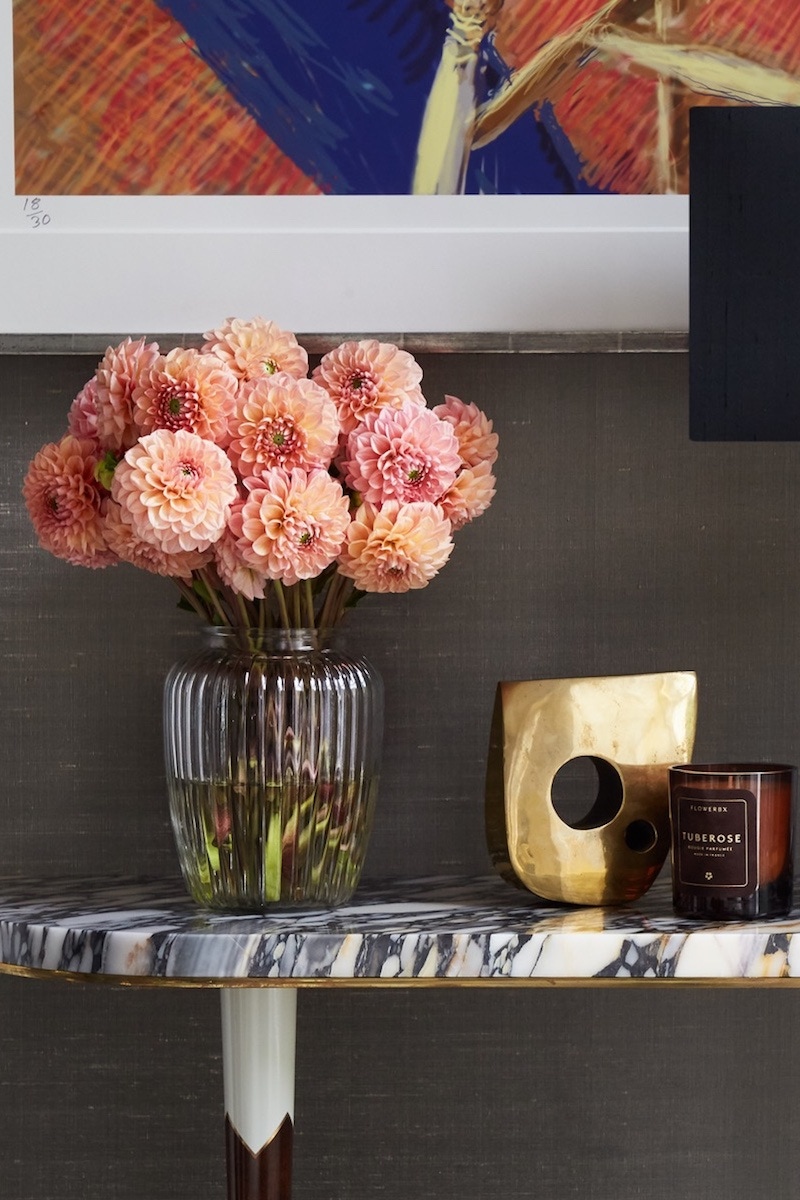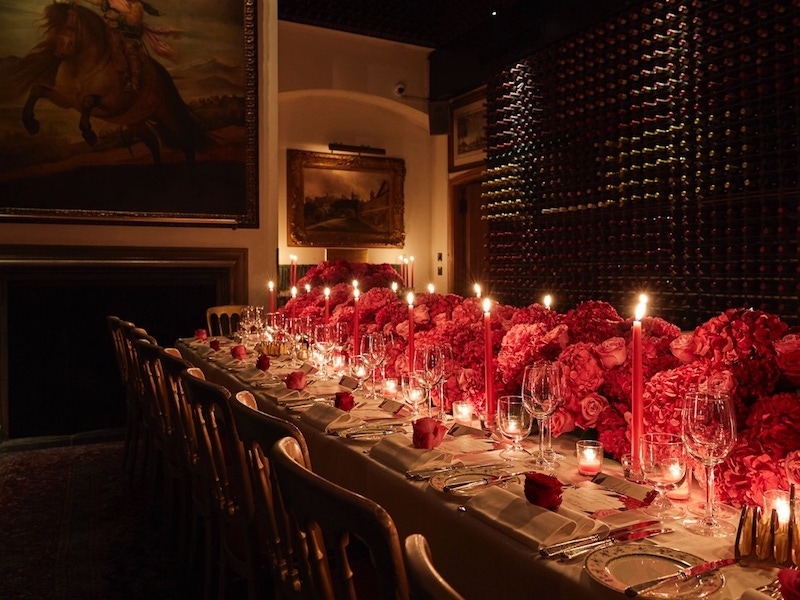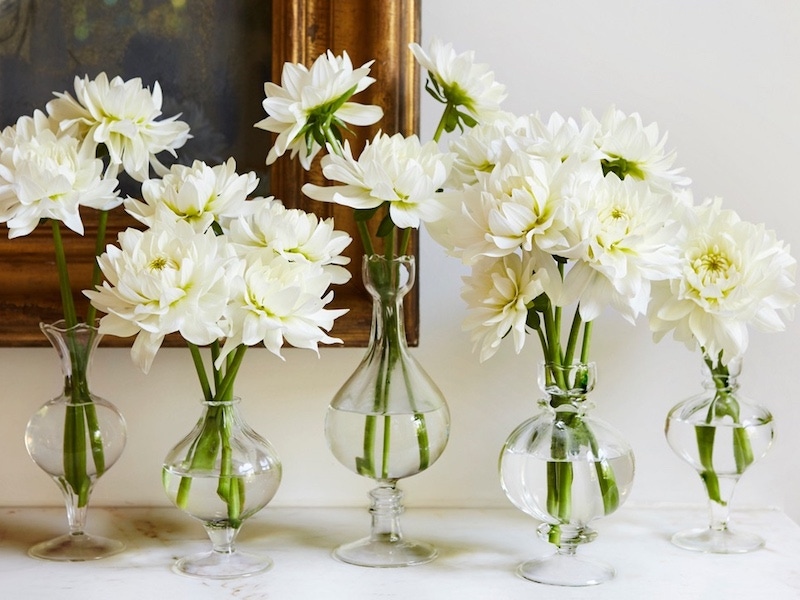 Of Singular Importance "If you buy single stem flowers [a bunch comprising one variety and colour of flower], it's really hard to go wrong. There are a lot of ways to go wrong mixing different flowers, you can so easily end up with a terrifying arrangement. But I would say confidently, almost any flower in the world, if you put it together in a single stem bunch in a simple vase, it's very difficult to fail. Even things like daisies or carnations, less traditionally chic flowers, if you put them in a nice sleek vase, you're totally safe." Vase Wisdom "When it comes to selecting a vase, you don't want something terribly modern or too romantic. You want it to be chic but basic, so that it will work in any environment. I find standard cylinder vases just so dull, whereas I think you cannot go wrong with an apothecary vase [inspired by vintage chemists' jars]. There's no one, from Tom Ford to Natalie Massenet, Catherine Middleton to President Obama, that I wouldn't feel confident sending that to, knowing without doubt that it will look beautiful in their environment." Colour Theory "When entertaining or displaying different bunches of flowers, keeping it tonal is really key. If you stick to all different tones of red, or a range of pinks from pale to hot pink, or go from lavender to purple, and you keep them in single stem bunches, you cannot fail, you cannot make it look ugly. It's impossible."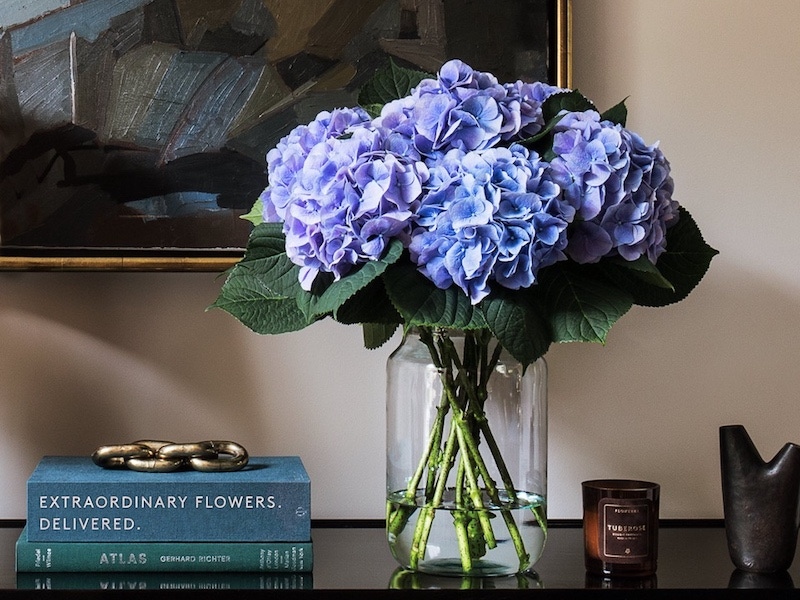 Simplicity, Please
"An elegant man won't have an ornate hotel lobby-style arrangement in his house. No, he'll have something like 20 calla lilies in a vase, because he's cool and he's not trying too hard. It should feel effortless. Where people go wrong is in overcomplicating things. Flowers are like food, it's all about having a few really beautiful ingredients, as you would with a Caprese salad, for example — the tomato, mozzarella, olive oil and basil all need to be exquisite."
Stay in Season
"Again, like food, you need to buy flowers seasonally. In the spring, peonies, peonies, peonies — there's only one thing to send and that's peonies. And then in summer, hydrangea and dahlia. In the fall, hydrangeas are a steady favorite and then in winter, ranunculus come back. If you buy what's seasonal, the flowers will look magnificent, because they're optimal, the heads are huge, they're at their prime."
Break the Rules
"The notion that it's exclusively about boys sending girls flowers is so outmoded and ridiculous. I think girls should send girls flowers and boys should send boys flowers. There's nothing that says that's prohibited. I also really encourage self-gifting flowers. Most people only buy flowers for an occasion, but it's wonderful to keep flowers on your dining table or have a new bunch of flowers delivered to your home every fortnight. We offer subscriptions so you can live your life with flowers year-round."
Florid Expression
"Red roses are a bit old fashioned, I think. For a romantic gesture, pale pink avalanche roses are just the biggest crowd pleaser — every week, consistently, that's our best seller and they're available all year. Equally, if you're apologetic, sending 20 pale pink roses will blow her away, as would 50 pale pink sweet peas. For funerals or condolences, white is always appropriate, but there are numerous cultural and religious traditions you need to be sensitive to, so do your research and ask the family what's suitable."