9 of the Best Negronis and Where to Drink Them
Our travel correspondent and resident Negroni enthusiast Matt Hranek from WM Brown magazine lists his top spots to enjoy the most perfect of Italian cocktails.
Duke's Bar, London
Duke's is a St. James institution. Most famous for their Vesper (patron Ian Fleming's favourite) and their gin Martini's made by legendary bartender Alessandro Palazzi, the Negroni here is made with equal panache and care. I love the room here; low tufted upholstered chairs surround intimate tables, and the walls are filled with oil paintings of former regulars - this is more of a living room than a bar. A Negroni here is a great way to top off a night of Vespers. 35 St James's Pl, St. James's, London SW1A 1NY.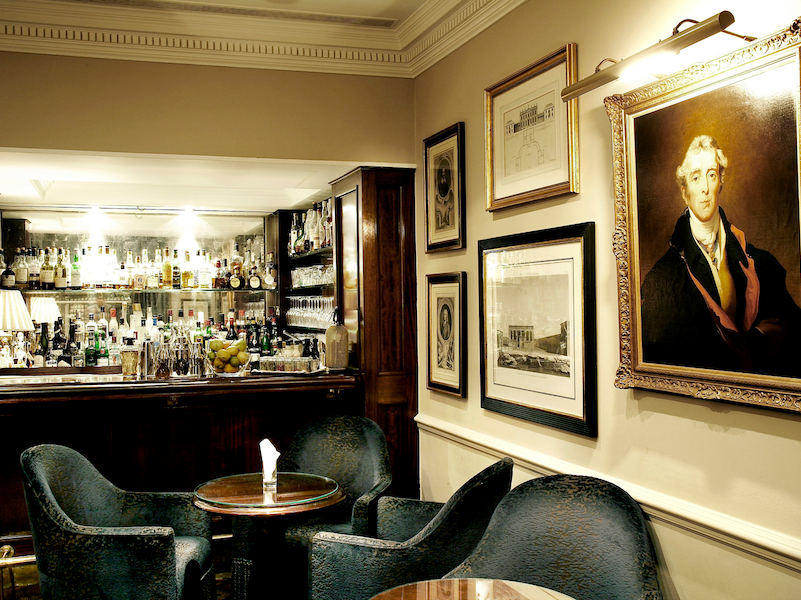 Harry's Bar, Florence
Harry's Bar opened in 1952 on the banks of the Arno in Florence. A favourite hangout of menswear as well as old-school Florentine crowds (particularly around Pitti Uomo), you can always spot well-styled gentlemen perched on bar stools and tables enjoying Negronis. Harry's is also a good place to tuck into a bite to eat if the drinking gets the best of you. You will certainly find some fortification from a veal Milanese or their classic club sandwich. Remember, the Negroni was invented in Florence and Harry's never disappoints. Via Lungarno Amerigo Vespucci, 22/R, 50123 Firenze FI, Italy.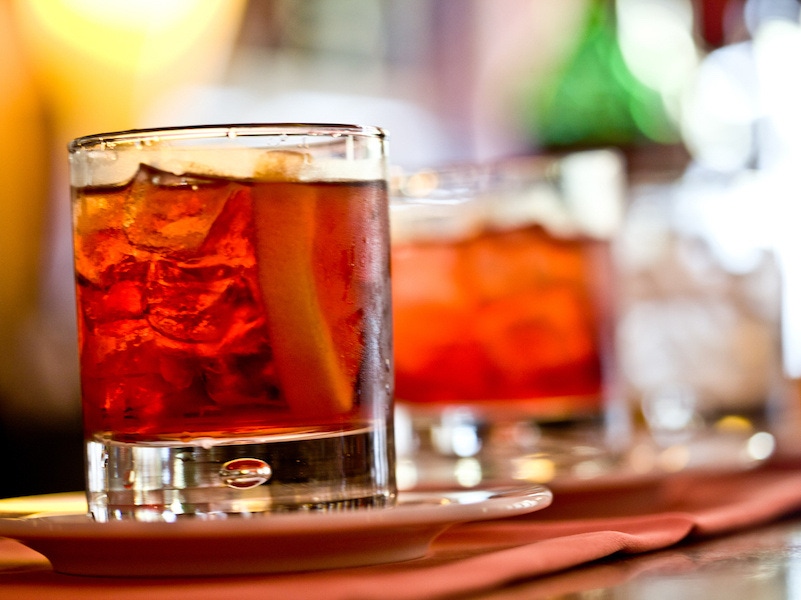 The Grand Hotel Vesuvio, Naples
Opened in 1882 on the bay of Naples, this is old-school at its best. The lobby bar is easily missed but the three bar stools in front of the small green marble-topped bar (that look something like you would find in a chic private Italian home) are the giveaway. From a small back room your barman emerges (in a white jacket and tie of course), full of good advice. He can give you his opinion on the perfect vermouth (Punt e Mes in this case) and caution you about wearing your watch (a Rolex in this case) outside the safety of the hotel.  The rooftop bar overlooking the sea is a welcome alternative when the weather is good. Via Partenope, 45, 80122 Napoli NA, Italy.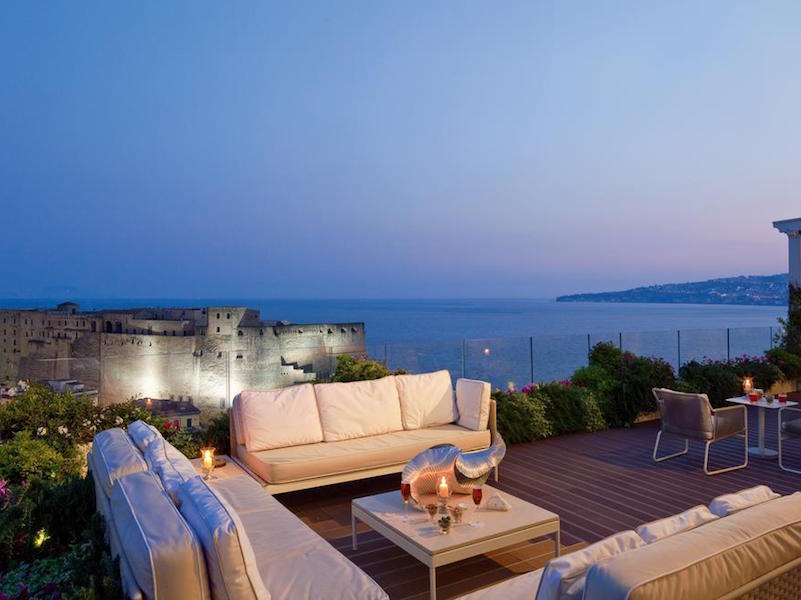 Il Pellicano, Porto Ercole
Timeless glamour is the best way to describe Il Pellicano perched above the Tyrrhenian sea on the Tuscan archipelago. The pool bar is the perfect place to have master barman and Pellicano fixture Federico Morossi prepare your Negroni. There are a few Federico riffs on the classic here and it is one of the only places I am willing to accept any variations. Try the Juegen Teller (of photographic fame) or one named after yours truly (The WM Brown Negroni, Vermouth is replaced with Bianco Sardi). Località Sbarcatello, 58019 Porto Ercole GR, Italy.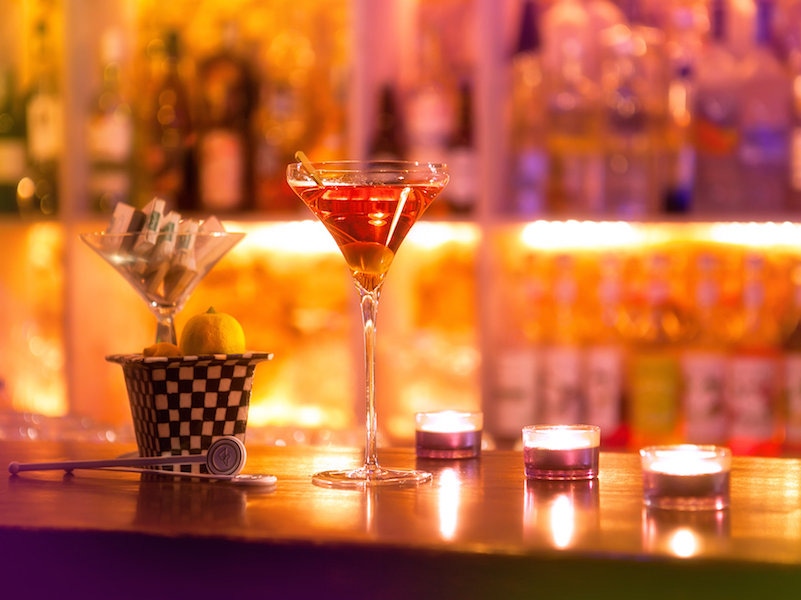 Bar Basso, Milan
A must in Milan for the Negroni enthusiast, Bar Basso has been owned and managed by the Stocchetto family since 1967. Maurizio is still there, often behind the bar serving Negronis in their signature 31mm tall hand-blown Venetian glasses with a 6x8cm ice cube. Maurizio's father Mirko opened the bar and is credited with the creation of the Negroni Sbagliato or "mistaken" Negroni. The story goes that a bottle of prosecco was grabbed instead of the standard gin (by mistake), and the patron the drink was being made for decided to give it a taste… it has been a successful, delicious substitution to this day. Via Plinio, 39, 20020 Milano MI, Italy.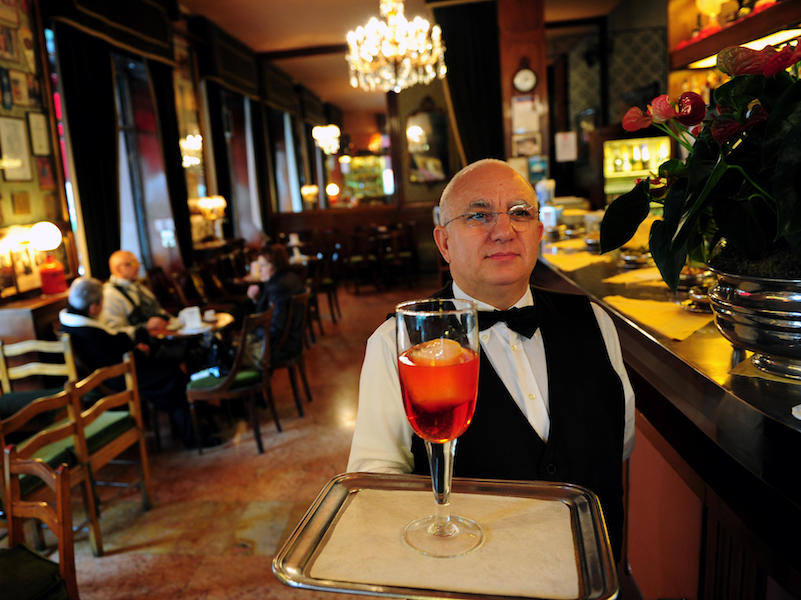 Grand Hotel Timeo, Sicily
The Timeo has a magnificent terrace overlooking the Bay of Taormina and Mount Etna. I can think of no better place for aperitivo on a balmy summer night than sitting on what the hotel calls The Literary Terrace and Bar (Capote, D.H. Lawrence and Tennessee Williams have all enjoyed a cocktails there over the years, hence the name) and sipping a Negroni. Alfio is the head bartender and I recommend saying hello. Don't leave without tasting his creation, the Etna Spritz, inspired by Sicilian spirits – if you are lucky Etna will be erupting in the background. Listening to her gentle booms while drinking and enjoying the sunset over the bay is oddly comforting. Via Teatro Greco, 59, 98039 Taormina ME, Italy.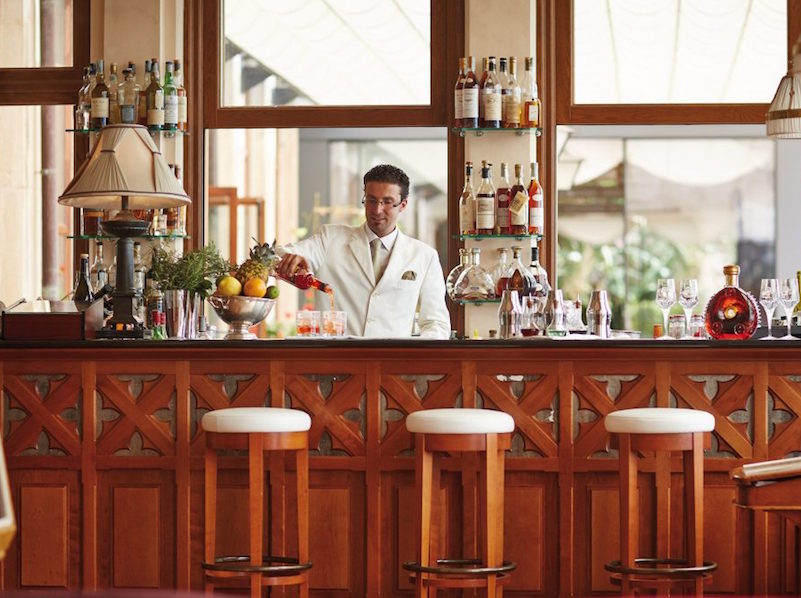 Hotel Bachaumont, Paris
The Bachaumont Hotel is located near Les Halles in the 2nd Arrondissement of Paris. Sandwiched between the Louvre and the Marais, it has a tidy little bar called Night Flight which is inspired by a speakeasy. It has a warm clubby interior with a long, narrow bar and attentive, thoughtful bartenders (yes, you are in Paris, believe it or not). 18 Rue Bachaumont, 75002 Paris, France.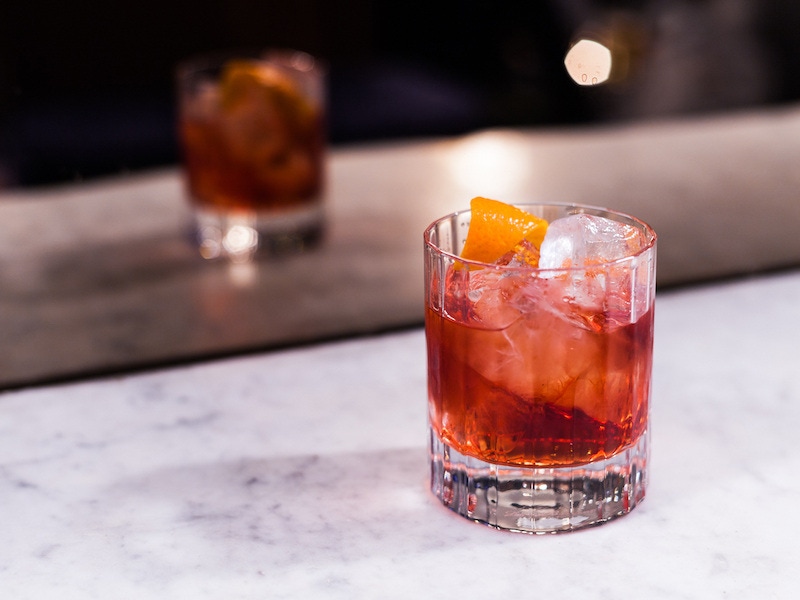 Caffe Dante, Manhattan
Dante is a recently new bar on the Negroni scene, even though the sign outside says 'Est 1915'. This space was the old landmark West Village Caffe Dante (that always had shitty food and coffee in my opinion), but it's been revamped to become one of the best cocktail spots in the city. The food is pretty good too, Italian fare mostly with a modern twist. One of the highlights is that there are Negronis on tap. Yes, on tap! So your wait time is about that of a draft beer – for Negroni fans the speed is welcome when you need to make contact with your cocktail as quickly as possible. 79-81 Macdougal St, New York, NY 10012, USA.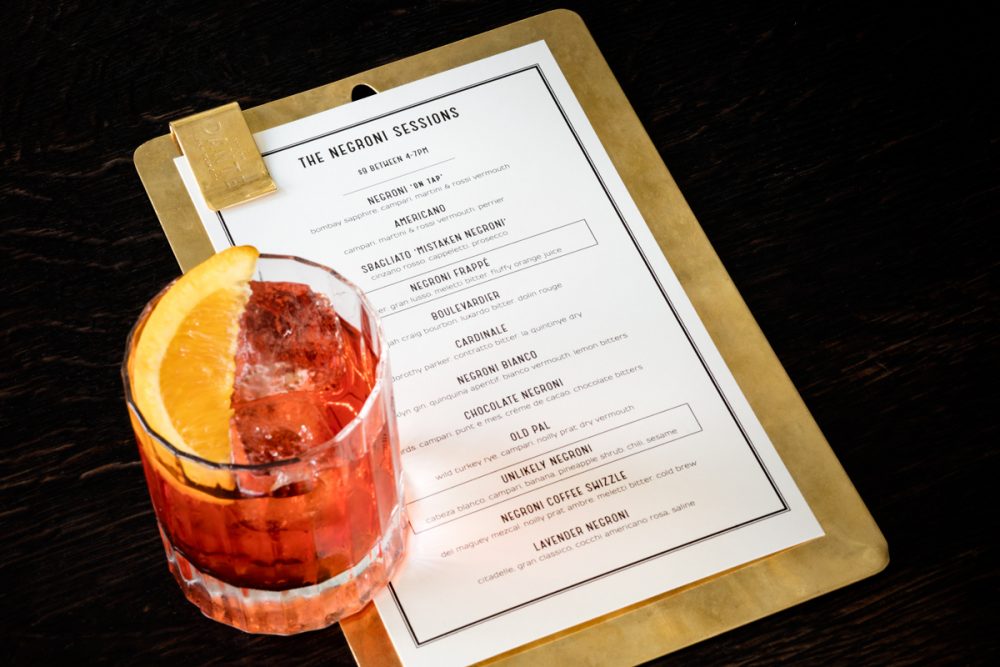 Café Stella, Los Angeles
Café Stella is in the ultra hip Silver Lake (often referred to as Sunset Junction) area of Los Angeles. It serves French-inspired food in a warren of small dining rooms. The interior decor is California Baja meets boho French. The bar is big and airy with an outdoor patio. The bartenders are definitely LA hipsters but they are dressed in white jackets and ties (as all good Italian bartenders worth their weight are…) and there is care taken in the Negronis here, with crystal clear, big ice cubes and meticulous preparation. 3932 Sunset Blvd, Los Angeles, CA 90029, USA.