Heesen Yachts: A Billionaire for a Day
The Rake's Digital Editor Ryan Thompson polished up his imposter syndrome and headed to Malta to discover what it's like to be a superyacht owner (albeit for a day).
They say money can't buy you style, but it can buy you a super yacht, which trumps a good-looking wardrobe whichever way you shake it. I was lucky enough to impersonate a yacht-owning billionaire recently when I spent a short time on board Amore Mio, the largest and most powerful sports yacht ever built in the Netherlands. During sea trials, her sleek 45m aluminium hull, powered by two MTU 16V diesel engines, sliced through the North Sea at a thundering top speed of 30 knots. With long, angular lines soaring like a javelin from her knuckle bow through to the transom, she is yet another high calibre, successful design by Omega Architects and put together by Dutch shipyard
Heesen Yachts,
 who were kind enough to take me out to Malta in order to soft launch it for the new season. I'll admit that I had never set foot on a vessel of this size and calibre before and so was really none the wiser as to what expect. I can now confirm, that the superyacht life is on a whole different level - millionaires need not apply - this is the domain of the billionaires. At current market prices, the value of boats of this level can be typically guessed at using a simple equation: roughly $1,000,000 per ft of length (Amore Mio is 45m by the way). Then there's the cost of just keeping it floating - approximately $5,000,000 per year. The price of fuel will make your eyes bleed. Some owners charter their vessels to offset the costs. Amore Mio's doesn't. It's his and his alone.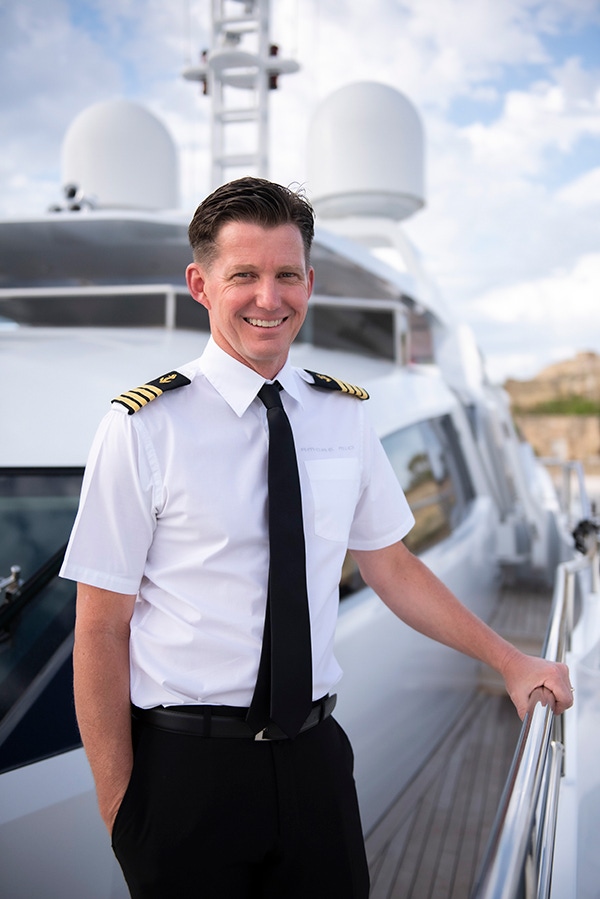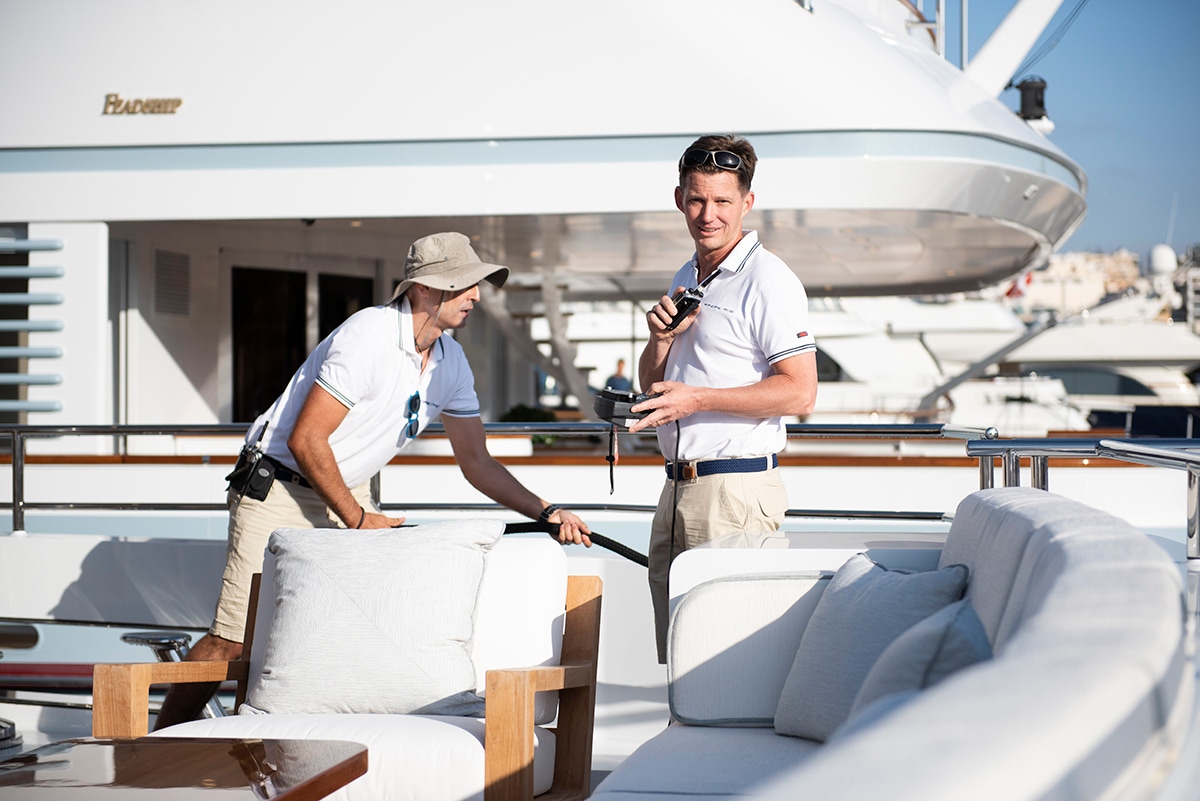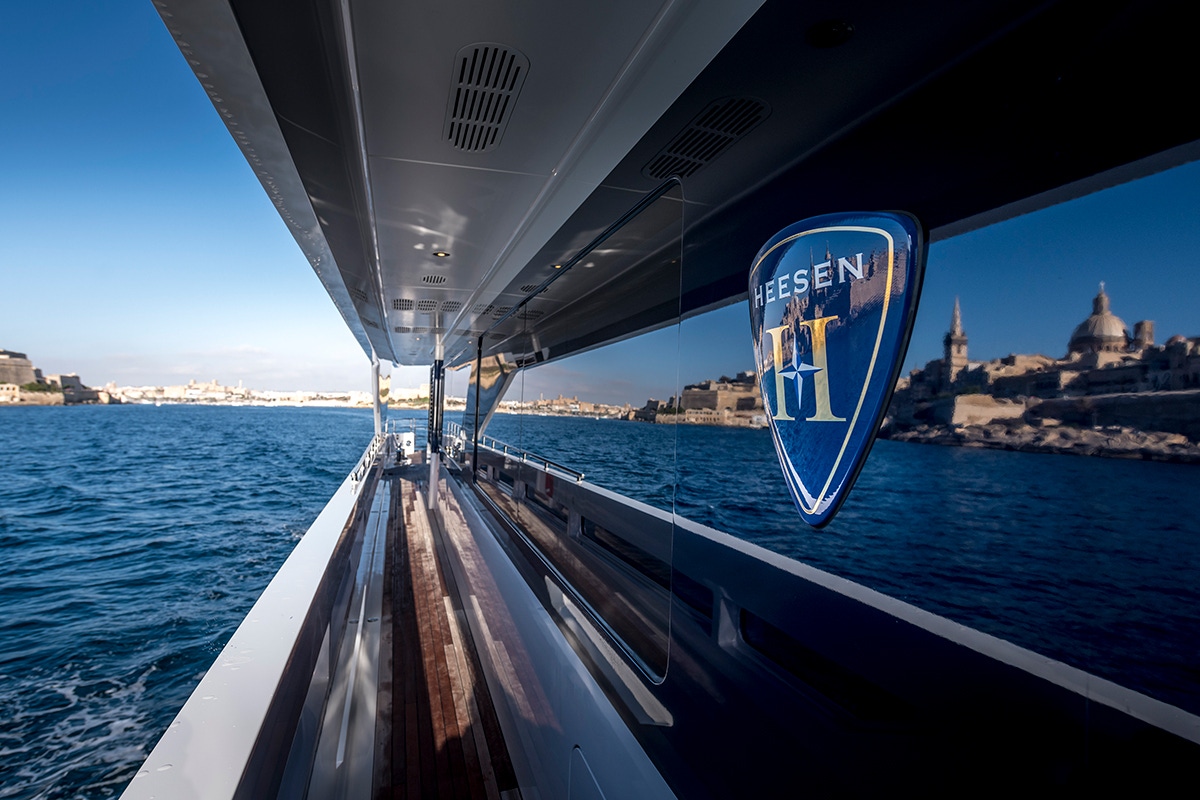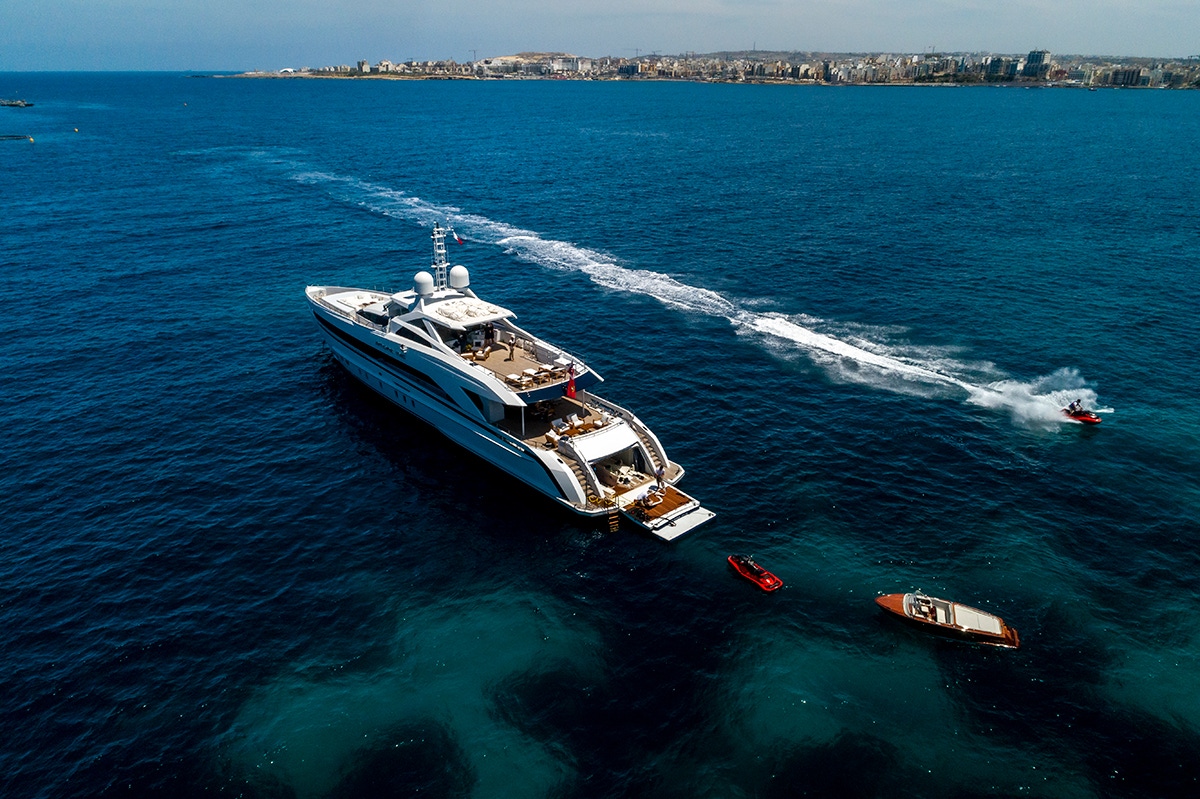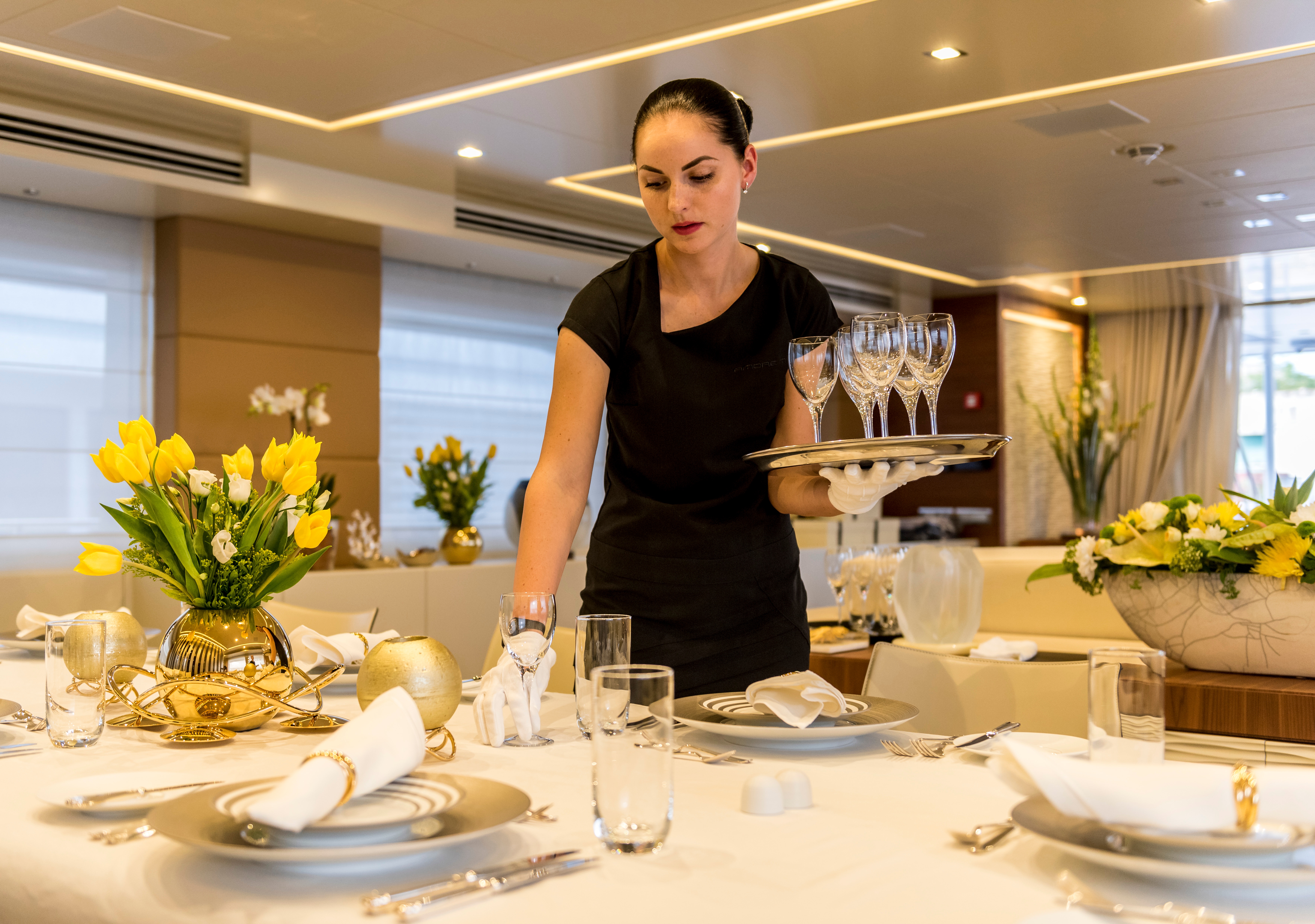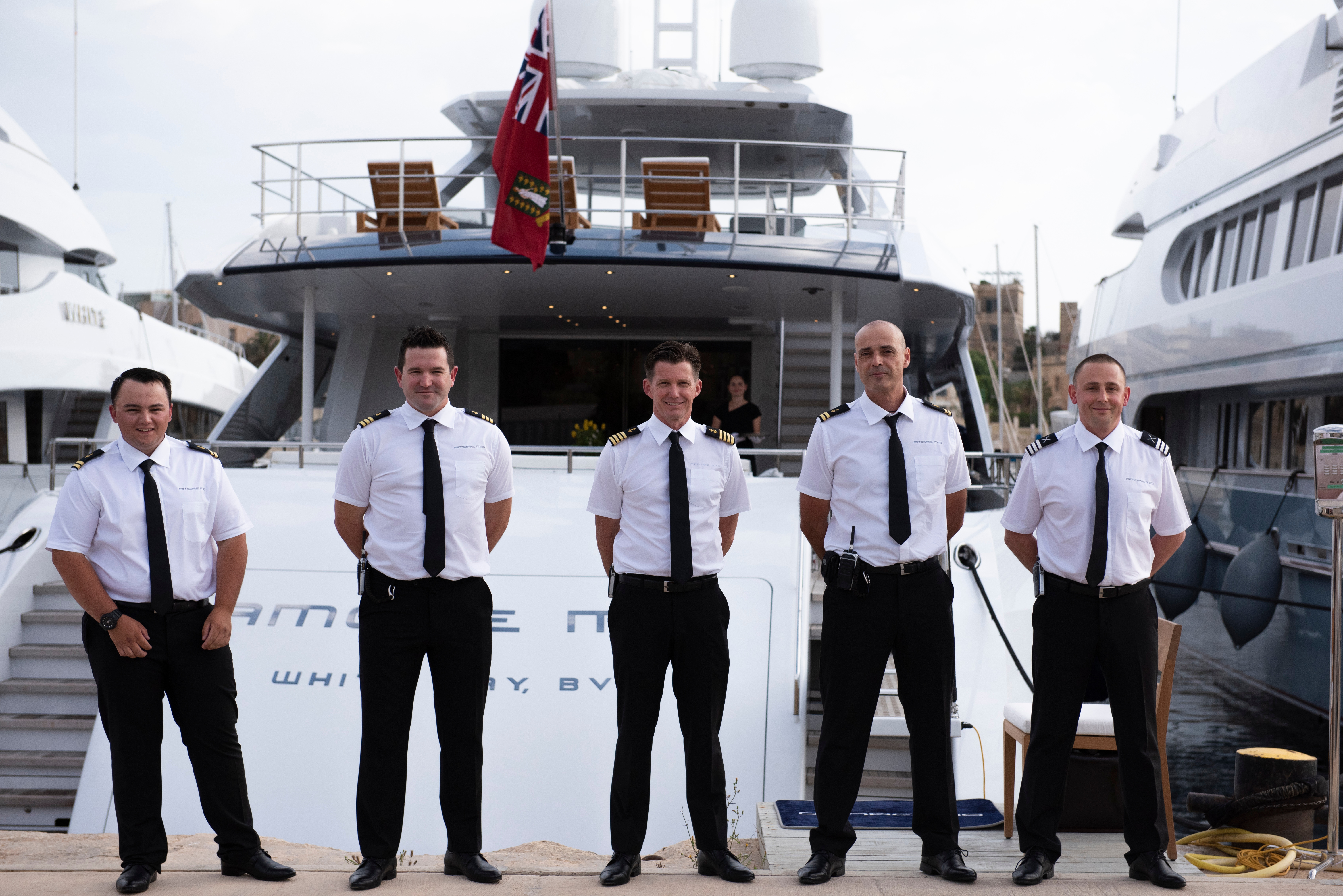 When you step on board, it's like being welcomed at a distinguished 5* hotel at which you have been a regular for years. The crew, captained by the charismatic American Tripp Hock, are like a satellite family and of the very best kind - attentive when you need them to be and invisible when you don't. I can only imagine what a summer on Amore Mio must be like, zipping from Sardinia to Capri, maybe a week in Ibiza before the Cyclades. We can but dream. To give you a better idea of Amore Mio's layout, let me walk you round: the impressive 90-sqm top deck is both fly bridge and sun deck, with al fresco dining and a massive BBQ station. There are two lounge areas with cosy armchairs and coffee tables, and plenty of room for outdoor exercising while admiring spectacular sea views. A large comfortable sofa is located beside the helm station with steps down into the bridge for air-conditioned comfort while underway. For ease of movement around the yacht, guests have direct access from the fly bridge to the main saloon via an elegant staircase. Inside the main saloon designed by Cristiano Gatto, the interior of Amore Mio is a fusion of contemporary style and sophisticated elegance. A notable example of the design details is the use of open grain flamed American walnut veneers in book-matched style for the furniture and table tops. All the doors have a precious inlaid sculpted and lacquered panel that gives them a distinctive character and the stone used on board comes from the same block of breccia perlato, a limestone that incorporates many organic elements such as shells and other fossils. The fabrics on board Amore Mio are by Loro Piana who – encouraged by Cristiano Gatto – developed a special textile for marine use that is used throughout the yacht.
The 49-sqm main deck aft terrace offers the perfect ambiance for lounging on the built-in, upholstered sofa complemented by two club chairs and low coffee tables. Amore Mio's 10 guests can enjoy al fresco dining around the sumptuous, high-gloss teak table surrounded by stunning views when at anchor. As well as the owner's stateroom, eight guests are luxuriously accommodated on the lower deck in four staterooms – a total of 70 sqm – all with private ensuite bathrooms. The two double cabins feature queen-size beds set athwartships (in layman's terms, across the vessel sideways) to allow more comfortable access. Other deck space includes a forward sunbathing terrace and a 12-sqm swimming platform, behind which sits the garage. That's where the fun happens. Amore Mio's owner has a family and so one of the requirements was toys, and lots of them. The garage houses then a six metre Boesch mahogany tender, two jet skis, multiple seabobs, a powered surf board, stand-up paddle boards, and a flyboard (a difficult and painful journey to mastery I can tell you).
After an afternoon of getting thoroughly roughed up by the flyboard, not to mention zapped on the side of my torso by a mauve stinger jellyfish, I was lying on the deck thinking about nautical style and the many influences it has had on menswear. Naval uniform has long informed the outerwear and knitwear that we currently wear today - think of the melton wool, double-breasted pea coat for example, or the bridge coat, duffle coat, Breton top, chunky fisherman's sweater and even bell-bottom trousers. One can thank Queen Victoria to some degree: in 1846 she dressed her eldest son Albert Edward, the Prince of Wales, in a specially commissioned miniature sailor's suit, which catalysed a trend among the gentry. To this day, naval styles are continually repurposed and reimagined by all of the fashion houses because, well, everyone loves a guy in uniform! But seriously, and we can't say this enough at The Rake: timeless style endures because it is both flattering and functional, and naval style is the epitome of these attributes. So wherever you're sailing off to this summer, whether it be cruising on a 45ft superyacht or bobbing around on a blow-up unicorn in the swimming pool, ensure your wardrobe has some nautical elements to it.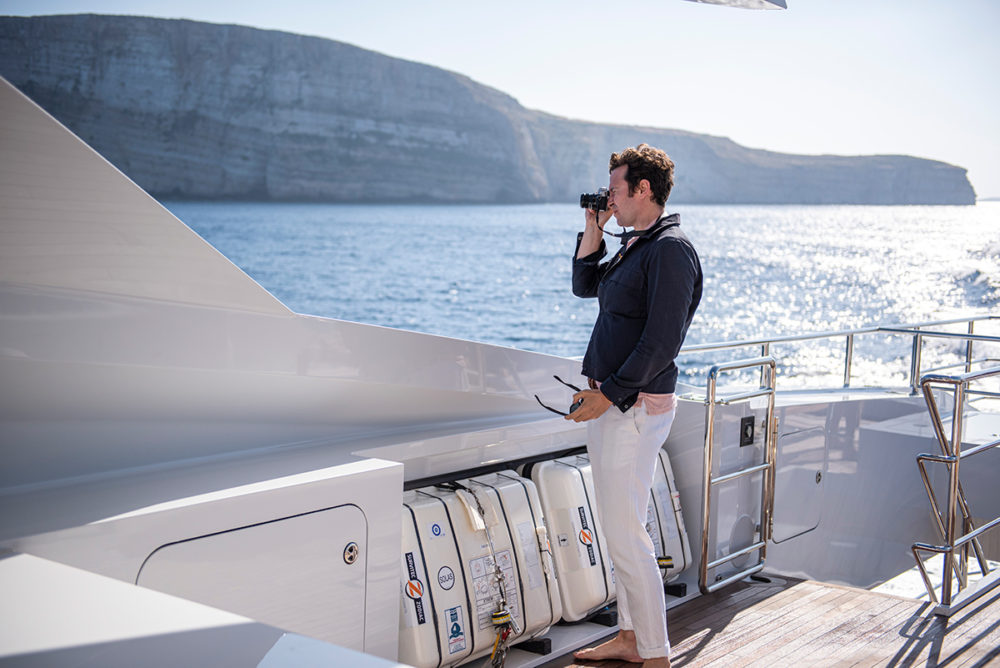 That can be as simple as the classic colour duopoly of navy and white, which is chic and elegant whichever way you shake it. Throw in a Breton top to add some pattern, some navy espadrilles and even a blue neckerchief. Such a simple look that requires very little thought or preparation and yet looks great for most casual summer occasions. With autumn rolling in before we know it, my go-to jacket is always the pea coat. I have a classic style in navy and a shearling collared version for the colder months. What I love about them is their versatility. You could be going full James Dean with jeans and a white tee, and just throw the pea coat on top for a casually masculine look. Otherwise, a fine-gauge roll-neck sweater and pleated wool trousers is a smarter option for colder days. For knitwear, I can't recommend 
Inis Meáin
enough. Worn by local fishermen since 1976, it is both artisanal work of art and functional body armour all rolled into one. Land lubbers, you need this in your life! For more information on Heesen Yachts head to 
www.heesenyachts.com/