Bunny Rogers | A Dandy Life
Couturier, entrepreneur, social fixture, heir, soldier, boulevardier, Neil 'Bunny' Roger was above all, a dandy without compare.
I doubt I shall forget the June day in 1994 when I walked out of my office at Sotheby's in London, only to be confronted near reception desk by a lean but broad-shouldered octogenarian male with a face that had obviously been enhanced by both surgery and cosmetics. It was a hot afternoon, and this extraordinary specimen was without compare. dressed for the weather: low-waisted white slacks with shallow, cross pockets and impossibly tapered legs; a chiffon shirt in vivid turquoise complemented by a flowing silk scarf; and to top off the ensemble, a Panama hat worn at a carefully calculated angle.
'Are you from the ceramics department?' he demanded from beneath the brim. 'No sir, from the press office,' I replied. 'Ooooh. That's a shame.' Heterosexual males, of which I am one, are programmed to put up their guard when faced with demonstratively homosexual, elderly men, but more often than not, we find them intriguing and, in no small way, entertaining. This man had piqued my interest sufficiently to make me want to continue the conversation, but shyness and embarrassment must have got in the way because I carried on walking towards the exit, aware of his eyes following me every step of the way. Not until later did I discover that I had unwittingly passed over the chance to acquaint myself with one of the greatest British dandies of the 20th century, a man famed for his outrageous style, his love of entertaining, his endless generosity and his playful sense of humour. His name was Neil Munro Roger, more commonly known throughout his life as 'Bunny' after a nickname applied by his childhood nanny never went away. Bunny was born in 1911, the second of the three sons of Sir Alexander and Lady Roger. Sir Alexander was a truly self-made man who began his career as an accountant with Fleming's bank before ingratiating himself with three sisters whose family owned a telephone business - a move that saw him rise through the ranks to become chairman of the Telephone and General Trust Limited, a position which brought him a vast amount of money that was to see his children set up for life. The family lived in luxury with 14 servants at Ewhurst Park in the English county of Hampshire, but Sir Alexander wanted his sons to undergo a gritty Scottish upbringing similar to that which he himself had experienced in Aberdeen, so he sent Bunny to the famously dour Loretto boarding school. The first sign that his middle boy was probably not going to turn into an entirely red-blooded man probably came when Sir Alexander offered Bunny a reward for making it into the Loretto Nippers football team. He chose a dollhouse.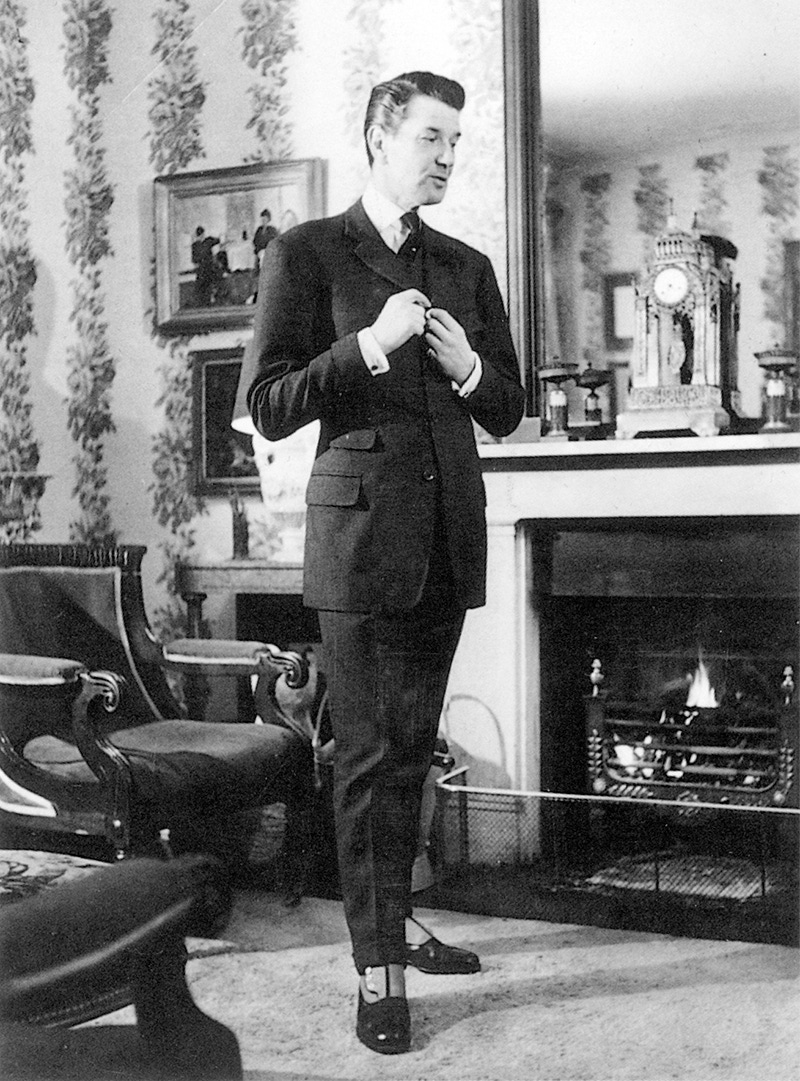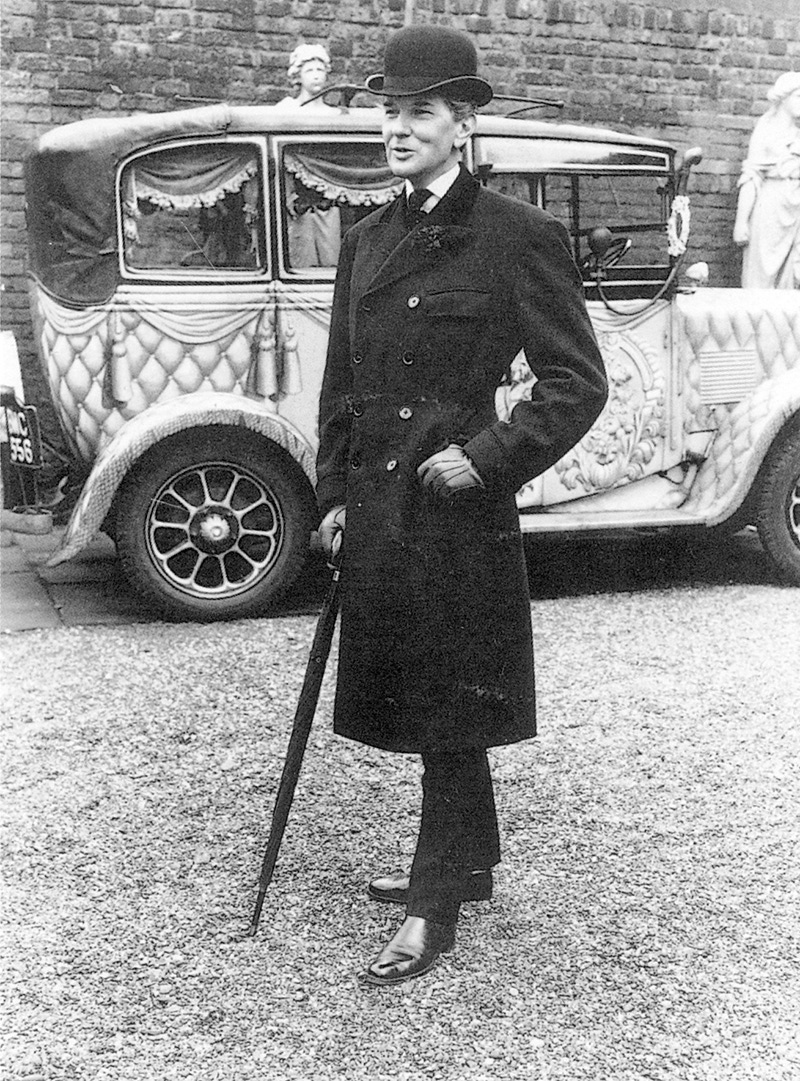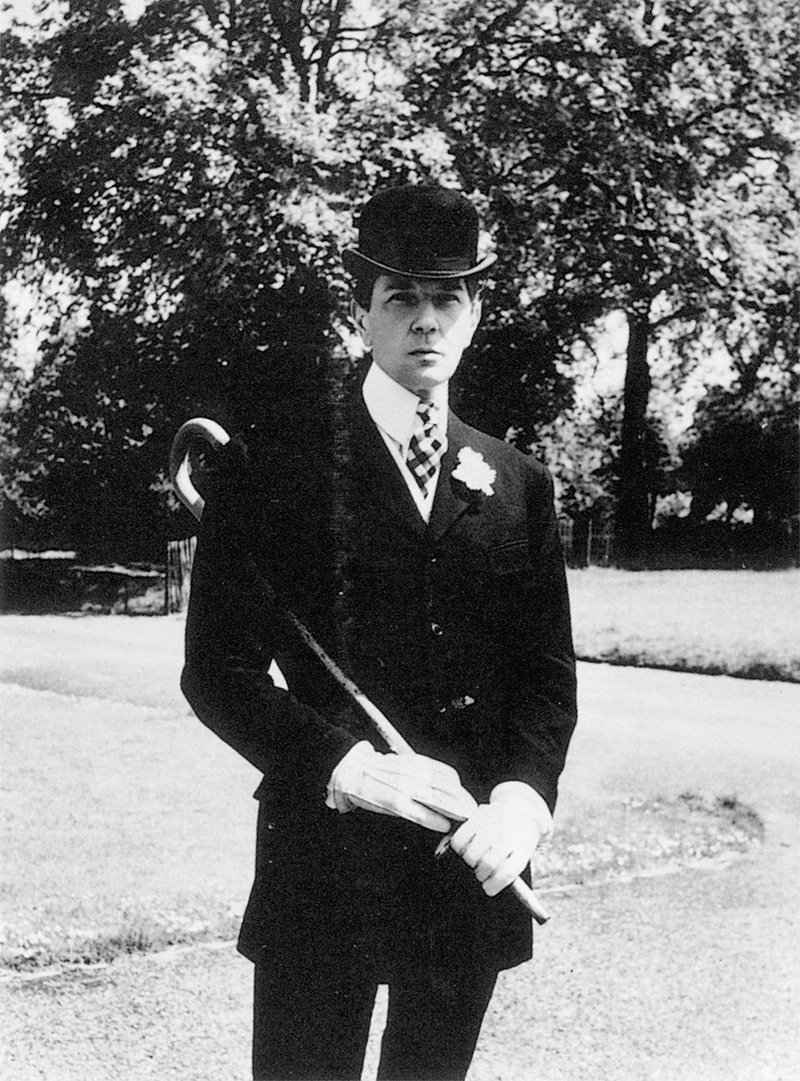 After a miserable schooling, Bunny went up to Oxford where he attempted to read history at Balliol - but his calling was in clothes design and, within the year, he had defected to the Ruskin school of art where he quickly established himself as a pretty, effeminate and non-threatening companion to the naïve female undergraduates. He wasn't here long, however - the college authorities rusticated him on the grounds that his obvious homosexuality was a corrupting influence on the other students. He passed the next few years in a restless state, travelling first to America, and later, driving across Nazi Germany in one of his father's Rolls-Royces to visit a cousin living in Poland. In between, he became well known on the London party scene and made acquaintances who helped him find jobs, first as an assistant at furniture-maker Waring & Gillow (during which time he helped to decorate the palace of King Zog of Albania), and later, in the tailoring department of Fortnum & Mason, where he learnt enough to set up his own dressmaking shop with the help of a £1,000 gift from his father. He ran it for just two years, during which time he attracted clients such as the actress Vivien Leigh and the Duchess of Kent, before the outbreak of war saw him sign up with the Rifle Brigade where, far from behaving like a snivelling little nancy boy, he performed with enthusiasm and courage. He was reputed to have entered into combat with a rouged face, wearing a chiffon scarf, and occasionally waving a copy of Vogue magazine. Once, when his sergeant asked him what should be done about the advancing enemy troops, Roger replied, 'When in doubt, powder heavily.' At Anzio, meanwhile, where he once recalled that 'there were pieces of people flying past my nose and it was perfectly awful, but not so bad as being at school', he saved the life of a wounded comrade who had been abandoned in No Man's Land.
After the war, his parents lived in a vast property at 40 Portland Place near London's Regent's Park, while Bunny and his younger brother, Sandy, moved into a house on Walton Street, Mayfair, where they began to stage extravagant parties which quickly became notorious - so much so, in fact, that the gossipy People newspaper published photographs of one of the so-called 'fetish' nights at which men dressed in bondage straps and high-heeled shoes were shown dragging their wives from room to room by what appeared to be dog chains.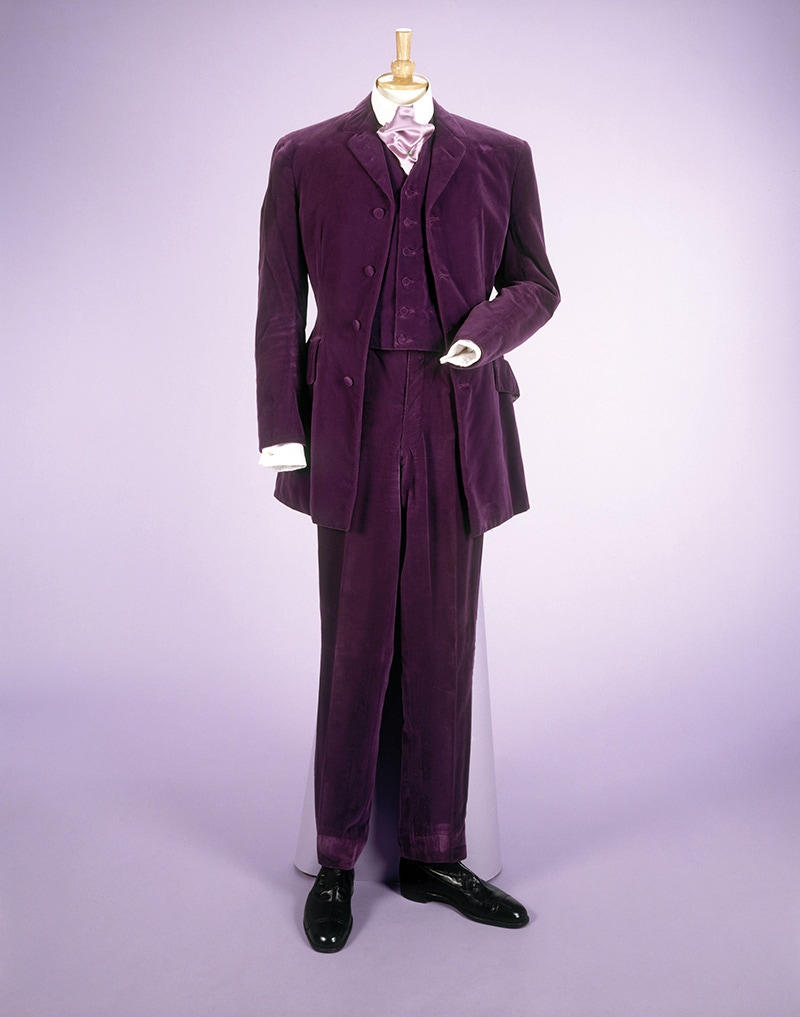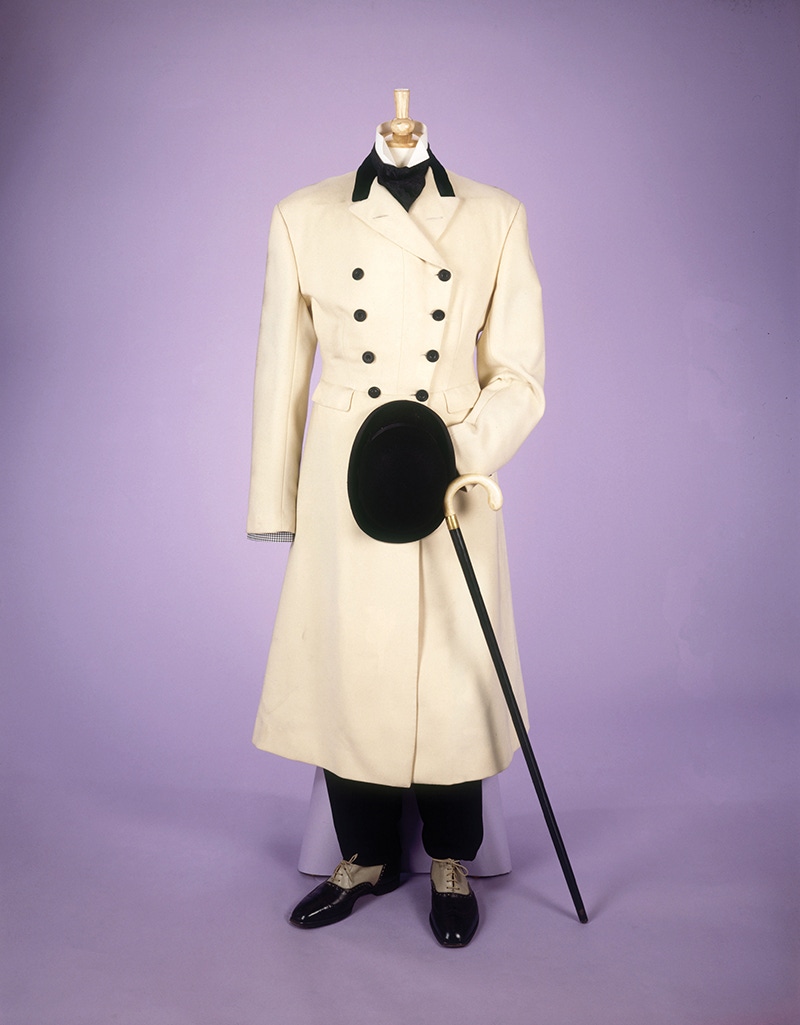 The large Walton Street property soon became a favoured night-time destination among London's upper- class party set, and the Roger brothers were able to decorate it to a high standard after their father set up an art fund using dividends from the American telephone companies in which he was a stakeholder. They used the fund to buy the best Regency furniture (at a time when it was out of favour), Dresden porcelain and studio ceramics by Lucie Rie and Hans Coper, filling the house with a stylish clutter which did nothing to curb the enthusiastic partying that continued when Bunny moved to his own home at Addison Road, Holland Park. Party themes included 'Quo Vadis', at which Bunny answered the door minimally dressed as a slave; the 'Coronation Ball' for which he dressed up as Queen Alexandra; and, in later life, he held the 'Diamond', 'Amethyst' and 'Flame' balls to mark his 60th, 70th and 80th birthdays, respectively. For the latter, Bunny wore a sequin-covered catsuit topped with a towering headdress made from Bird of Paradise feathers. Immediately post-war, he had re-established his dressmaking business in Bruton Mews, Mayfair, but closed it down after being invited back to Fortnum's to run the couture department before making a shrewd investment in the House of Hardy Amies when it was owned by his friend, Hardy Amies. To help Amies out of financial trouble, Bunny ploughed a large amount of money into the business, revived it, and eventually sold out to the Debenhams department store company - enabling him to retire in extreme comfort and to carry on to his heart's content with his favourite hobbies of carousing, socialising and, most importantly, buying clothes.
His physical appearance made him a fine clotheshorse, and even in his 50s, his waist measurement rarely exceeded 29 inches (the same, he used to say, as that of the Princess of Wales), while his chest ran to around 40 inches and his height was just short of five-feet eleven. He went to some lengths to capitalise on this physique, but only achieved his definitive style once he reached middle age. His father had introduced him to his own, longstanding tailors, the Savile Row firm of Watson, Fargerstrom & Hughes (since incorporated by Davies & Son), from whom Bunny was to order as many as 15 new suits per year, right into the early 1990s. Costing as much as £2,000 each, they were made from the best fabrics and always to his own, exacting specifications - often in bright colours such as canary yellow, scarlet or purple (his favourite). He was also keen on checks and pinstripes, but his sense of aesthetics ensured that even the loudest outfit looked stylish and, of course, he carried each one off with aplomb. Peter Forsey, who worked for the firm during the 1960s, described him as 'the perfect gentleman - demanding but never difficult'. He added, 'Everything [Bunny] had made was special, never run of the mill. He always wore a carnation, the colour chosen with care to go with the outfit of the day.'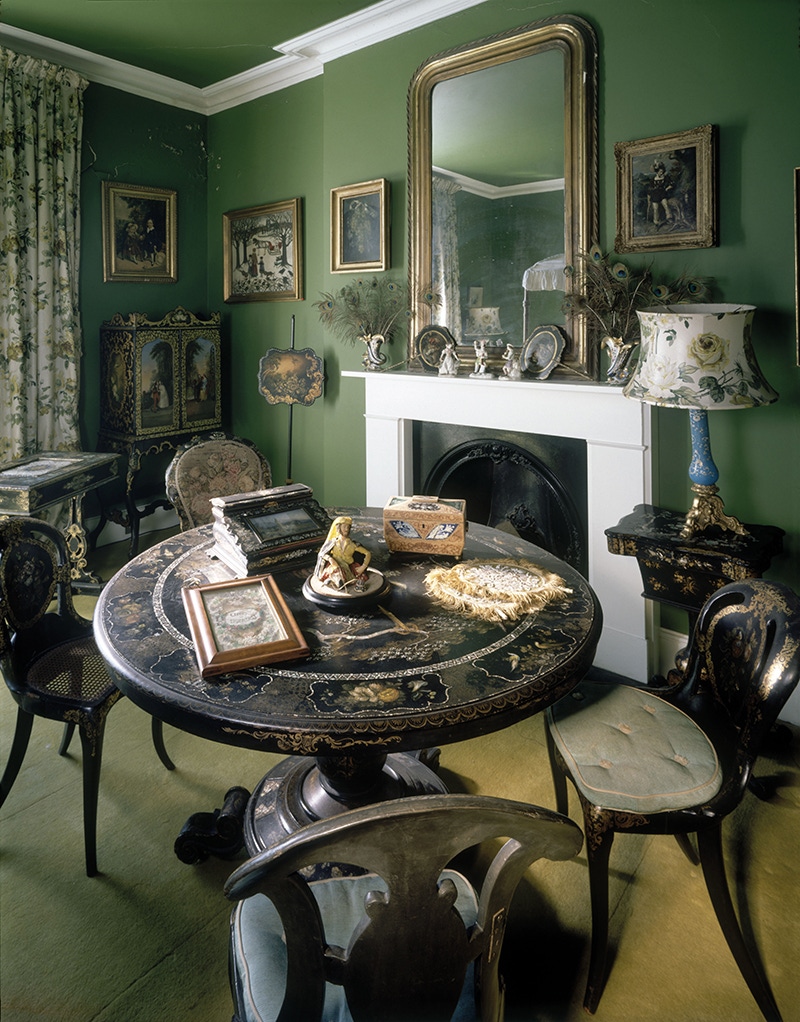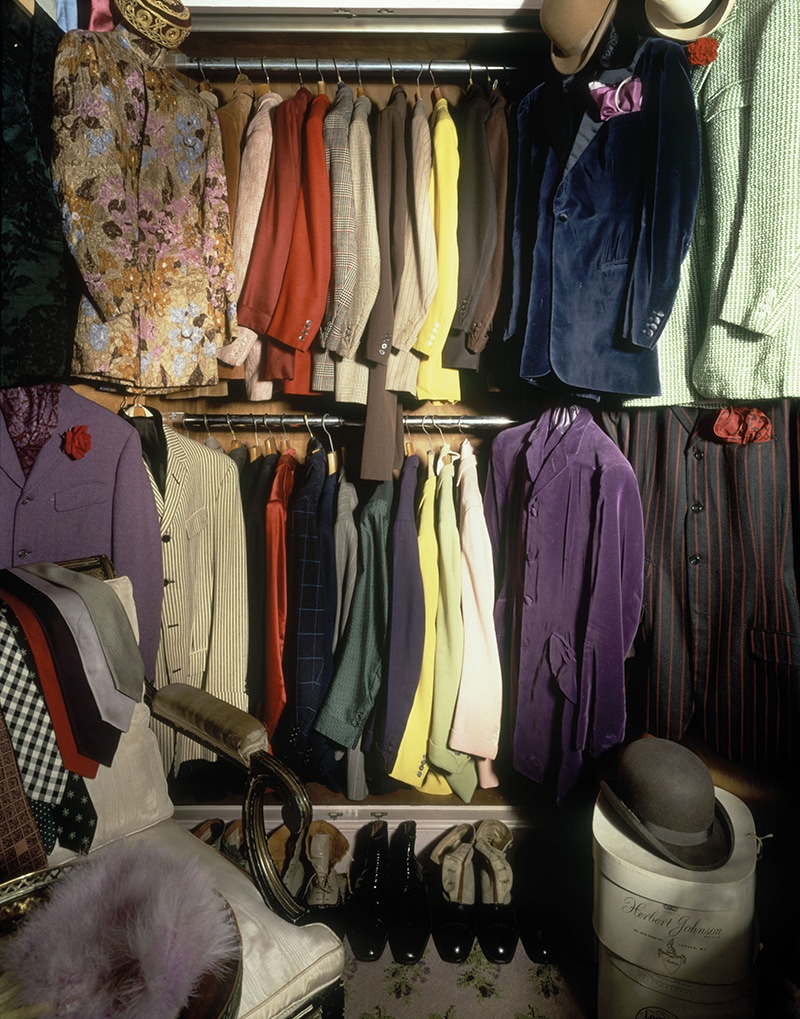 Bunny's personal style called for trousers that were tight across the hips with the cross pockets that I'd immediately noticed during our brief encounter, a button fly and those remarkably narrow, tapered legs with shaped bottoms in the traditional military style. Turn-ups he loathed. Following his death from cancer in late April 1997, Sotheby's was chosen to disperse the contents of Dundonnell, the Roger family's Scottish estate, and Bunny's Addison Road home - which included, of course, his magnificent wardrobe. My friend and erstwhile colleague Kerry Taylor, who now runs her own auction company specialising in vintage fashion, was charged with the task of going through Bunny's wardrobe, cataloguing its contents and offering it piece by piece at the dispersal sale. Recalling the many days she spent working on it, Kerry told The Rake: 'His suits fell into three categories: day suits, formal suits and evening wear. The ones made from the most sumptuous jewel-coloured fabrics, which at first glance seemed to be evening wear, were, in fact, day wear; and they usually had three flap pockets, one especially made for carrying tickets. The sleeves usually had curved, turnover cuffs with three buttons, or a plain cuff with three to four buttons. 'Even into the 1990s, he would be seen by day adorning the streets of Mayfair and Piccadilly in an impeccably tailored double-breasted frock coat with velvet collar, side- buttoned ankle boots with faux spats, a coordinating curly-brimmed bowler made by Herbert Johnson and a silver-topped cane. By night, he really let rip with suits in delicious brocatelles, soft silk velvets and glistening satins, while he favoured either shawl or nehru collars for his evening jackets.'
Rather than being a depressing selling-off of his belongings caused by his death, the sale was more a celebration of Bunny's life, with the 70-or-so lots that comprised the clothes section attracting particular interest. They accounted for more than £80,000 of the £2.6 million sale total, and several pieces were bought by the Victoria & Albert Museum for its textile and dress collection. The V&A also spent £2,000 on a selection of Bunny's bespoke shirts, while Carlo Manzi, the proprietor of a London costume hire company, paid more than £6,000 for a variety of garments which he planned to use as reference pieces. The saleroom was packed with dandyish bidders, among whom were the likes of Vogue's European editor-at-large Hamish Bowles (he bought a selection of sports coats) and two American artists who were delighted to have acquired various examples of Bunny's shoes, gloves and Scottish kilts for around £4,000. They described themselves as 'living in the past' and planned to wear their purchases when stepping out from their homes in London and Dublin. Singer Bryan Ferry was also rumoured to have been among the successful telephone bidders. It's good to know that the clothes which made this impossibly dapper English queen one of the sharpest dressers of his era are still enjoying the light of day - but, with the greatest of respect, it seems unlikely that they could look quite so good on anyone else. As Jon Moore, the couturier and former senior designer at Hardy Amies once observed: 'On a show day, Bunny would be carefully poised on the main staircase of the fashion house, looking leanly elegant with unbelievable cheekbones and immaculately waved silver blond hair. Amid the throng and chatter of coifed and slender mannequins and pampered society ladies, he stood out - as one of the best dressed, most stylish of them all.'