A. Lange & Söhne Lead the Field in Florence
A. Lange & Söhne launches the sixth model in the Handwerkskunst series with an in-depth exploration of Florentine craftsmanship.
I have long been fascinated by leadership, both in sporting teams and businesses. The notions of struggle, victory and defeat, and seeing individuals fight together for something greater than themselves is particularly inspiring. Men like Yvon Chouinard, founder of Patagonia or Jason Fried, founder of Basecamp, are two men who have driven to try things others wouldn't, and as a result have created cultures that reflect the characters behind them. And like any great organisation, it's the standards set from the top that filter down and impact every decision made. Nowhere is this truer than at A. Lange & Söhne, the German watchmaker which is so fastidious in its attention to detail that it famously decorates parts of their movements the wearer will never see.
Not only am I a huge fan of A. Lange & Söhne from a product perspective - they've designed some of the sexiest damn watches ever made - but I'm fascinated by how it manages to stay true to its core values; small volumes, considered design and the very highest levels of finishing even in turbulent times for the watch world (the brand happens to have a true gentleman in Mr Wilhelm Schmid leading it, which helps). And when I got the invite to join their team in Florence for the launch of a new watch, I just knew it was going to be like its movements: executed to perfection. Now, while Lange is a German company, and many of you will correctly wonder why it has crept onto its Richmont stable mate Panerai's territory of Florence, the trip was not designed to showcase the brand's past – but rather celebrate craftsmanship, and this involved showcasing a number of artisans in their natural domain.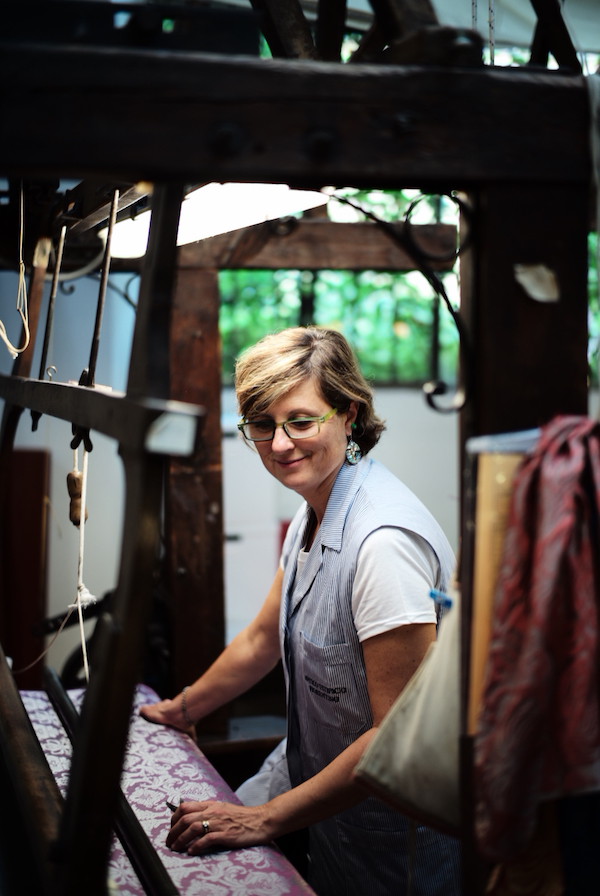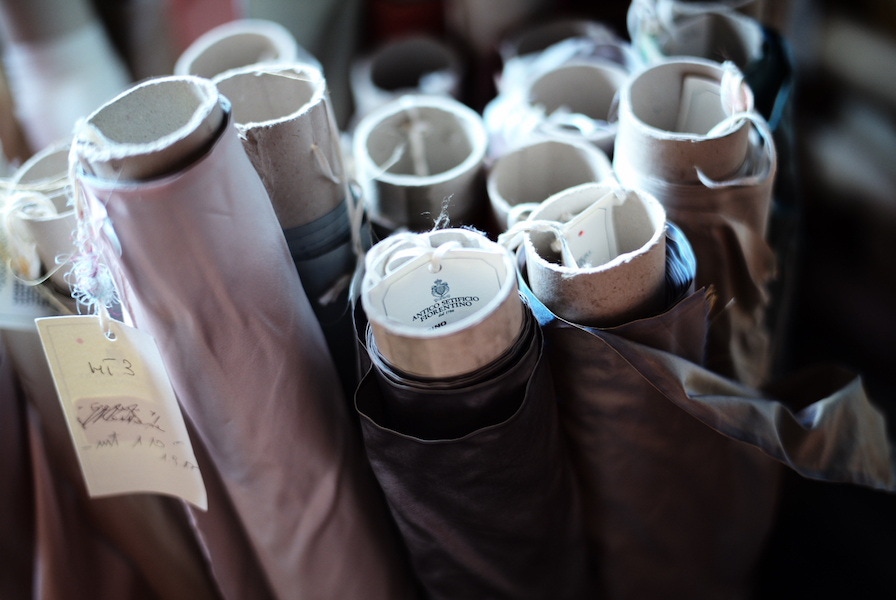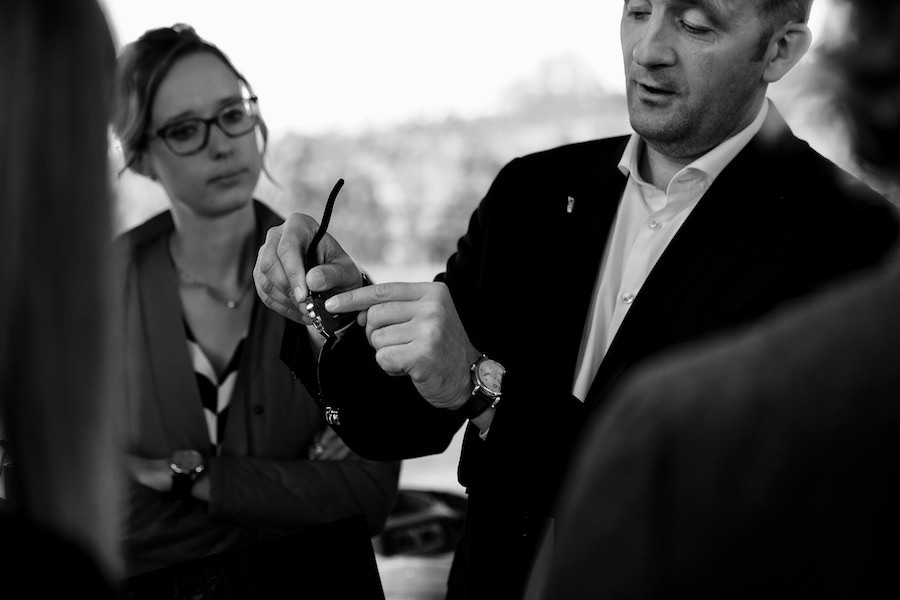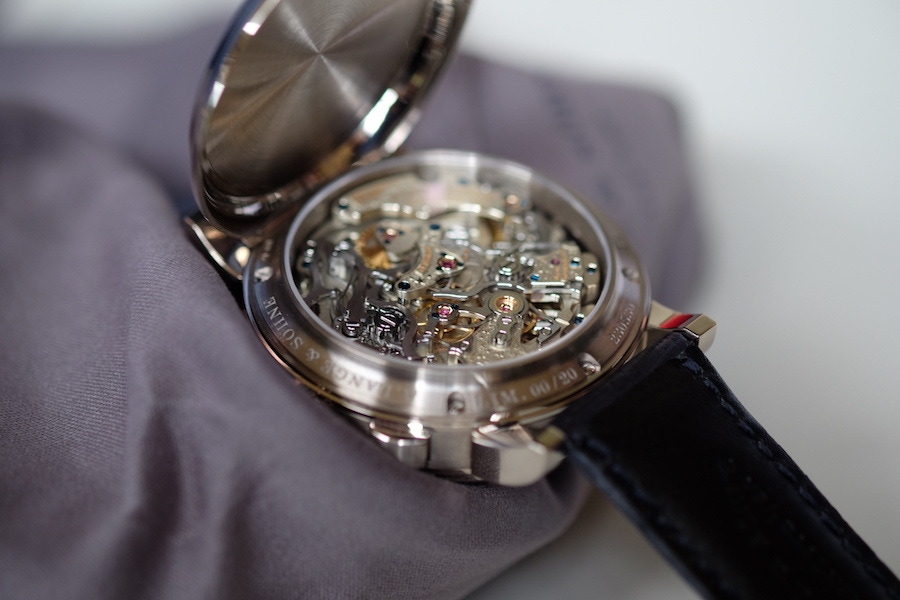 On the first day, we were split into groups and sent off to explore various artist pursuits in the city. Some went to make hats or leather goods while I, along with five others, had the opportunity to visit Antico Setificio Fiorentino, a textile mill in the heart of Florence that still produces its fabrics on the same looms it did in the 1800s. It was refreshing to see the place buzzing with life and age old techniques and equipment still in use. The city has been a textile-rich metropolis for centuries and an opportunity to tour a mill was a real treat. We then stopped at MK Serra Textile Atelier where we had the opportunity to paint tote bags (great fun - and hugely humbling).
The second day saw the launch of the majestic new 1815 Rattrapante Perpetual Calendar Handwerkskunst, a 41.9 millimetre white-gold beauty with enamel blue dial. Limited to 20 pieces, it is the sixth A. Lange & Söhne model in the Handwerkskunst series (an annual release from Lange, which shows off its incredible artistic talents).
The watch combines enamel art and engraving on its dial. With a deep blue dial, argenté-coloured white gold sub dials at 12, 3, 6 and 9, and a star studded background. The dial is framed by an argenté-coloured flange ring with a traditional railway-track minute scale. The movement features a perpetual calendar, rattrapante chronograph, moon phase, and power reserve indicator, and the split-seconds chronograph allows the measurement of lap times and consecutive times.
The hinged caseback showcases an engraving of the Roman goddess Luna. The medallion shows her with her characteristic attributes: a billowing veil, a crescent moon diadem and a torch with which she lights up the darkness. As the engraving is all done by hand, it will differ slightly on each watch, making each piece entirely unique.
The watch was revealed to us in the jaw dropping surrounds of Antinori Chianti Classico winery. And while I haven't put my name down as I haven't been able to locate the €260,000 needed - I have no doubt all 20 pieces will have already been snapped up.