A New Era for The Last Drop Distillers
The Last Drop Distillers specialises in sourcing and selling the world's finest, rarest and most exclusive spirits. As the company celebrates its ten year anniversary, change is well underway...
For Rebecca Jago and Beanie Espey of The Last Drop Distillers, a passion for fine spirits runs in the blood. Their fathers
Tom Jago and James Espey OBE are bona fide spirits pioneers, having created some of the world's most well-known spirits, including Johnnie Walker Blue Label, Chival Regal 18-Year Old and the ever-iconic Baileys Irish Cream, to name a few. "
We knew that our fathers worked in a beautiful building and did something quite mysterious, but I suppose it wasn't until later that we developed a full appreciation of what that was," says Rebecca. "Even now, I never fail to feel a small thrill of pride and excitement when I say 'my father invented Bailey's Irish Cream'."
Ten years since the launch of The Last Drop Distillers brand,
Rebecca and Beanie are now taking the helm, having recently been made joint Managing Directors of the company. After decades of learning from the best, they will be continuing their fathers' tradition, selecting and bottling only the finest spirits for their valued clientele. When it comes to choosing what makes the cut, the two must always be in total agreement.
"Our customers are friends, and we would only sell them spirits that we genuinely believe are the best they can possibly be, so it has to be unanimously agreed that they are," says Rebecca. It's required that each spirit meet four criteria:
old, rare, fresh and delicious. But ultimately, determining worthiness comes down to practice.
"We have tried many spirits over the years but only 13 have made the cut so far," she says. "
With the experience of our fathers and the knowledge they have passed down to us we have become fairly good at identifying the best of the best – when we know we know."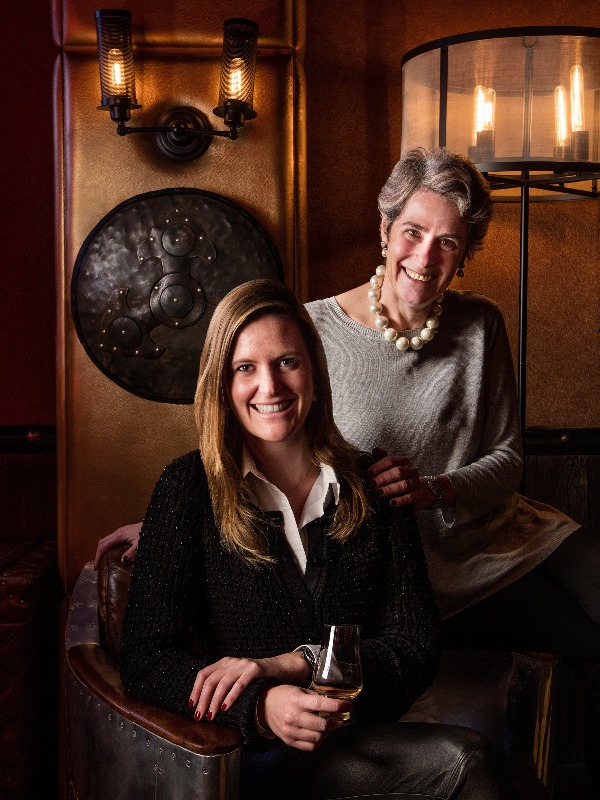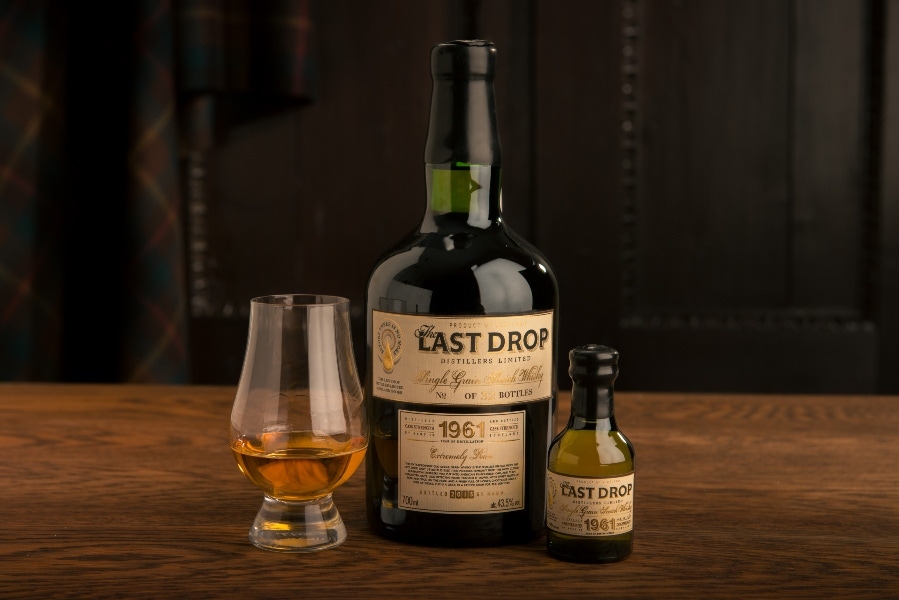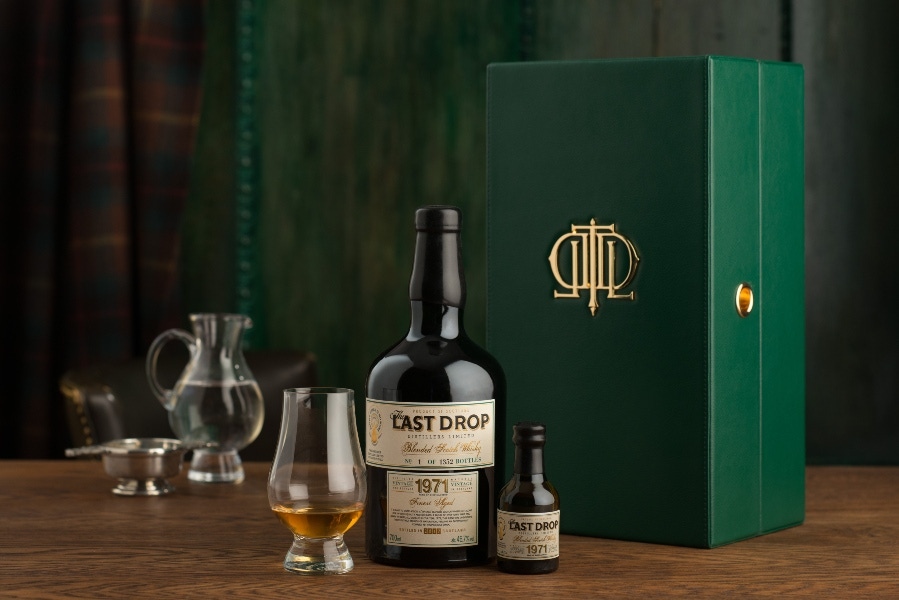 The spirits industry - particularly whisky - is traditionally male-dominated, but Beanie and Rebecca are proof that change is afoot. "There is an ever-growing number of exceptional women doing incredible and groundbreaking things," says Beanie. She gives the example of Scotch whisky master blender R
achel Barrie, who established her hugely successful career working for the likes of Glenmorangie, Morrison Bowmore and, more recently, Brown Forman.
"Some people might have a stereotype of the kind of person within the industry, but the fact our office is now made up entirely of women shows that this stereotype couldn't be further from the truth. I suppose this stereotype can sometimes be a challenge but we are doing everything we can to shift this." Beanie is confident that there is ample room for women to flourish in the industry. "If we look at the world of wine, it's easy to see that women can be extremely successful in the drinks industry, so I see no reason why women shouldn't shine in the world of whisky, as they can in any arena," she says.
In terms of what the future holds for the world of spirits, Rebecca and Beanie predict a shift towards an appreciation for smaller boutique and family-run brands. "I
think already we are seeing a return to a more craft-like approach to the industry," says Rebecca. "There is space for companies like The Last Drop to thrive, in among the giant players… There has been a significant increase in the amount of small craft businesses succeeding - for example: new gin distilleries, craft beer and tequila." The challenge remains for small companies to stay true to their foundational philosophies whilst enabling growth. "It's likely that many of these small businesses will be acquired by the big players, as happened to The Last Drop - we were acquired by Sazerac in 2016 - and Sipsmiths, who were acquired by Beam Suntory, also in 2016. However, I think these larger businesses have understood there is a demand from the consumer for the products these smaller businesses are providing and an appreciation for their approach. I hope that they will continue to give them room to develop along non-traditional lines."