A note from the founder
Our Founder Wei Koh, dredges into size exploitation, media pressure and anxiety in the fashion industry. With this in mind The Rake Tailored Garments has been designed with the philosophy of comfort, where size and fit is at the forefront behind the fusion of techniques used to make the collection. The carefully curated designs allow all body shapes to feel suave and elegant.
Recently the stylist Francesca Burns called out Hedi Slimane, the Creative Director at Celine, over sample sizing. She was the art director of a photoshoot and was helping a model try on a pair of pants that had been sent. The model, as you can tell from the image Burns shared, was, as she put it, "tiny". Yet she found buttoning the apparently child-size trousers impossible. Burns's issue is that a model experiencing this will feel embarrassed or frustrated, which can lead to body dysmorphia, eating disorders, anxiety, and other mental health issues. (And we are talking about an already rail-thin professional model who, despite appearing on the pages of a fashion magazine, is young and at a formative and impressionable point in her life.) In the Netflix documentary The Social Dilemma, which chronicles how social media platforms use algorithms to blast us with dopamine-enhancing, attention-grabbing posts — to the detriment of our mental wellbeing — one theme in particular was terrifying: the huge increase in suicide in teens and pre-teen girls since the rise of social media, an increase that the documentary attributes to girls being inundated with unhealthy and unrealistic standards of beauty (ironically probably portrayed by the same model who was herself made to feel physically substandard for being unable to fit into a pair of pants clearly meant for a Leprechaun). Is the fashion industry in general responsible for this?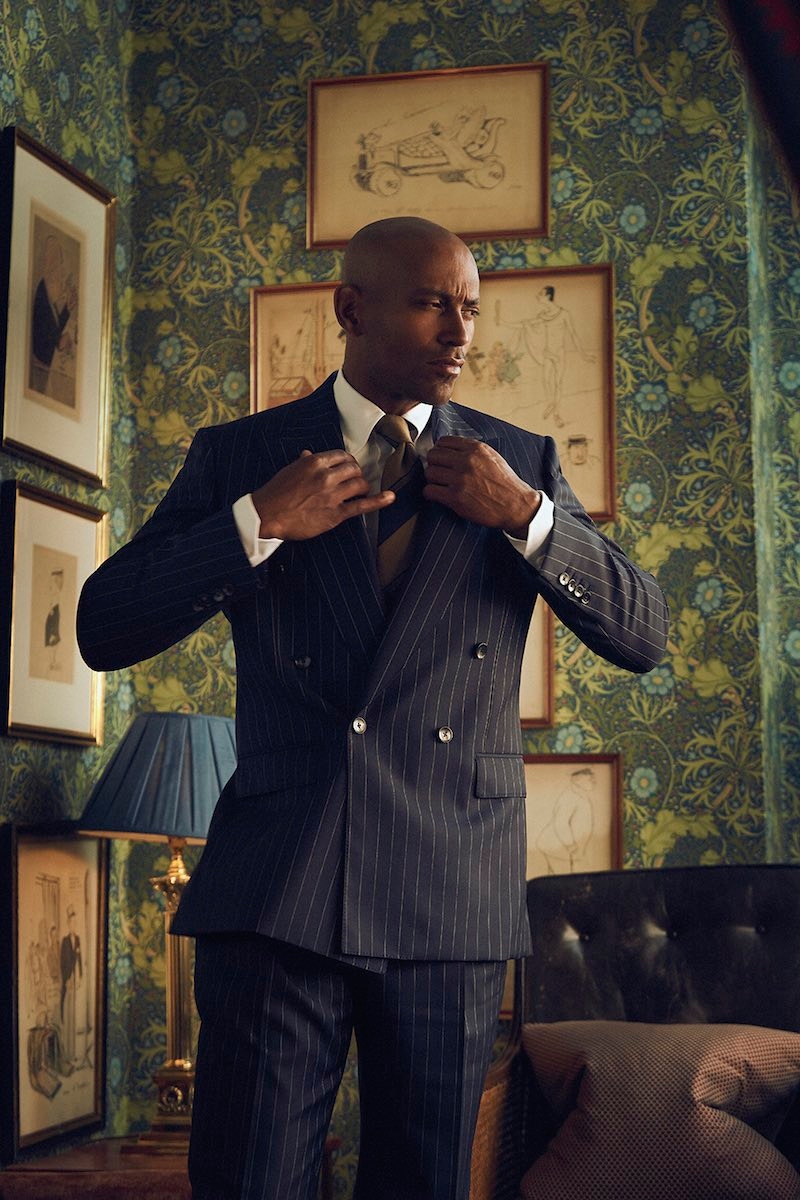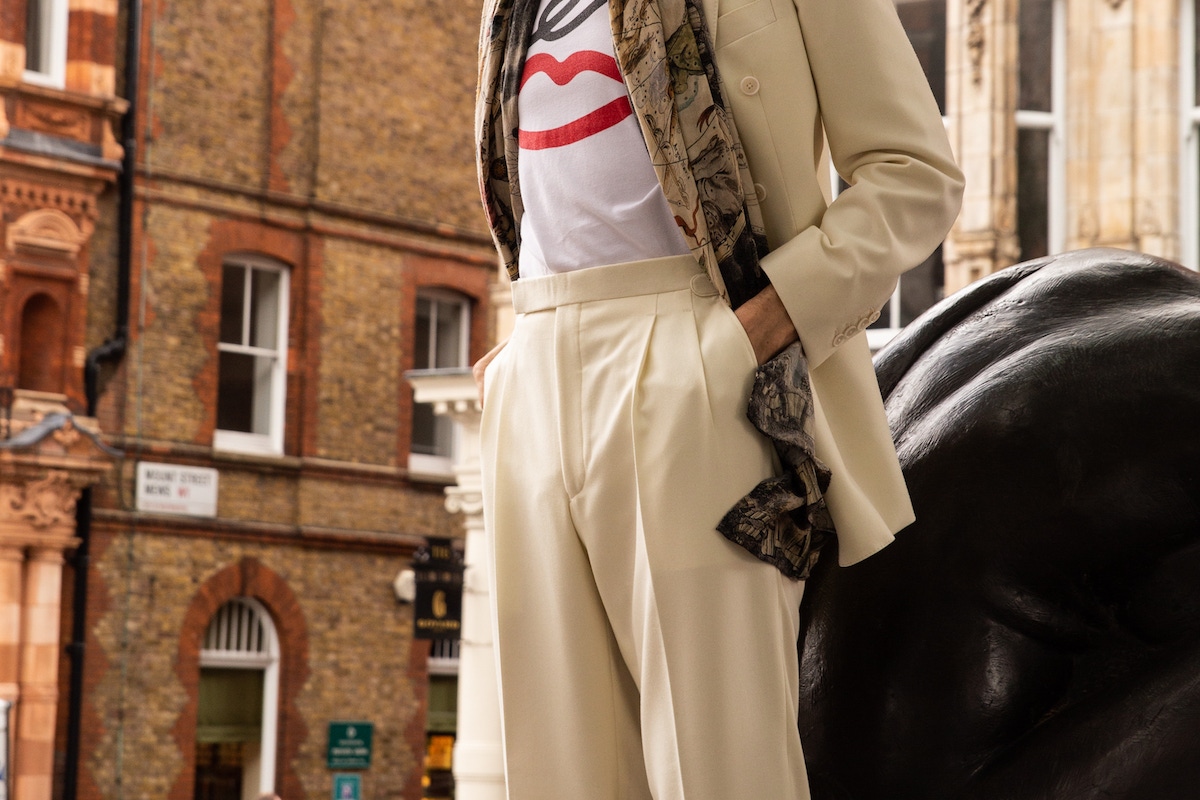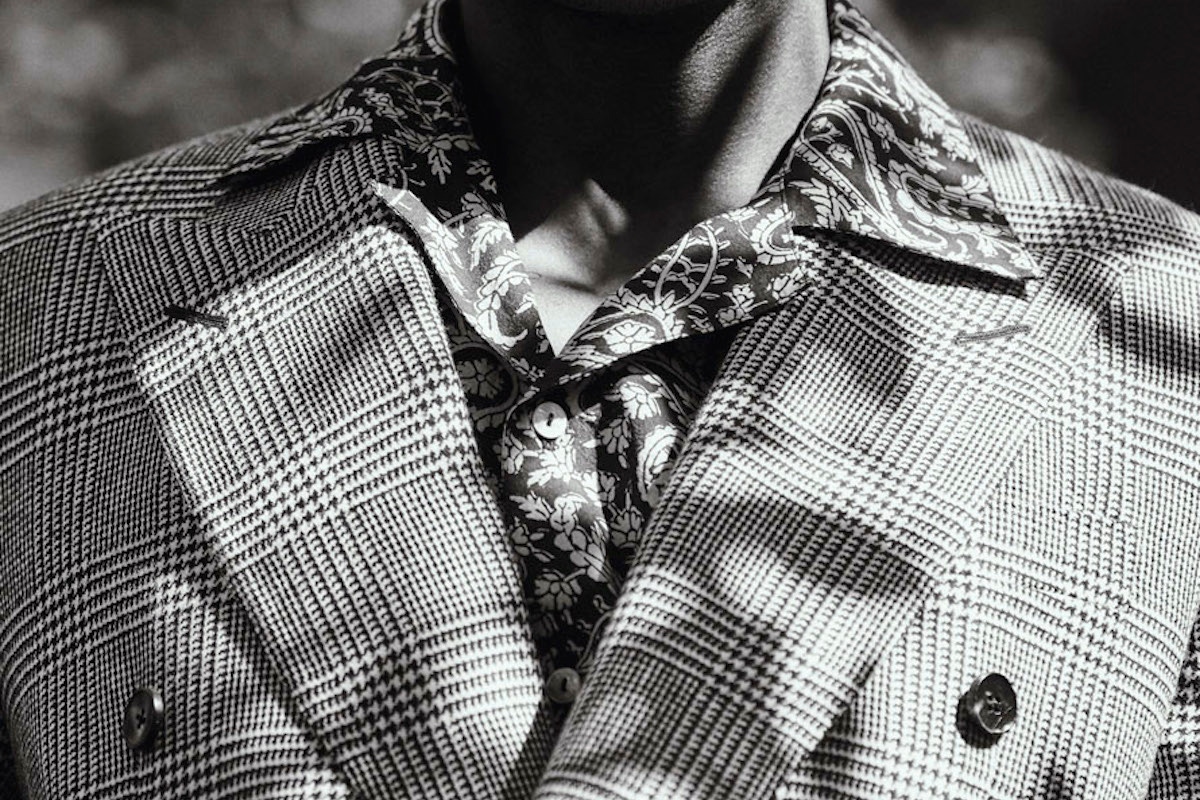 I have always wondered why many luxury brands choose to advertise their clothes or goods using teenagers or, at best, models in their early twenties who look like they haven't eaten a sandwich in their life. Hold on, in this era of woke-ness I should clarify that I am not body-shaming thin people. Many of my best friends are thin. But my question is, why do brands feel that the very demographic that can afford their finery — who are usually a bit older, have worked hard and are therefore in a position to purchase their garments, or watch, or luggage, or whatever — wish to see someone who looks like their angst-ridden nephew or niece peering back at them with their seemingly perplexed brand-ambassadorial status? (I shall not go into why I am puzzled that the de facto facial expression for models in these ads seems to be teetering on the brink of apoplectic rage, though if pressed I'm inclined to think it's because they've not eaten the aforementioned sandwich.) Or is it the designers themselves who are perpetuating the idea that, in the words of Wallis Simpson, "You can never be too rich or too thin"? I believe her other famous quip was, "Nothing tastes as good as thin feels". Indeed, a quick google of Hedi Slimane reveals a pretty cool though quite angry-looking (I assume he, too, has not experienced the healing balm of the chopped-liver sandwich) and very slim man in his fifties. It makes me wonder whether as a child he was teased for his gauntness (again, remember many of my friends are thin), and now it feels as if he wants to reshape the luxury landscape in his likeness, compelling anyone with a body mass index above 18.5 to feel shame and self-hatred. What does all this have to do with menswear? Well, I remember that in 2001 Slimane was the Creative Director of Dior Homme. The beautifully made suits he produced — think a luxury version of the suits worn by Paul Simonon and the other members of the Clash — were all the buzz in the fashion media. They said, 'He redefined the male silhouette before him: there was no slim fit, no tight armhole'. The only thing was that the suits were not slim. Actually, they were incredibly tight, so much so that you might be led to believe they were the focus of a social experiment to see if you could compel people to lose weight and become emaciated just to wear them. Incredibly, people did. Most notably Karl Lagerfeld, who said, "I suddenly wanted to wear the suits designed by Hedi Slimane". But at his normal weight he couldn't. In fact, Lagerfeld, who was by no means overweight, had to lose a total of 42kg to slip into Slimane's clothes. (Full disclosure: after not being able to fit into the clothes I tried on at Dior's flagship in the Madeleine in Paris, I also went on a regime of austerity and finally managed to fit into his suits a year later. Though never comfortably, as it always felt that the seams of the cloth were precariously close to exploding.) The point is, from the early 2000s onwards, slim was irrefutably in, with many stalwart brands scrambling to add slim-cut lines to their suits and shirts.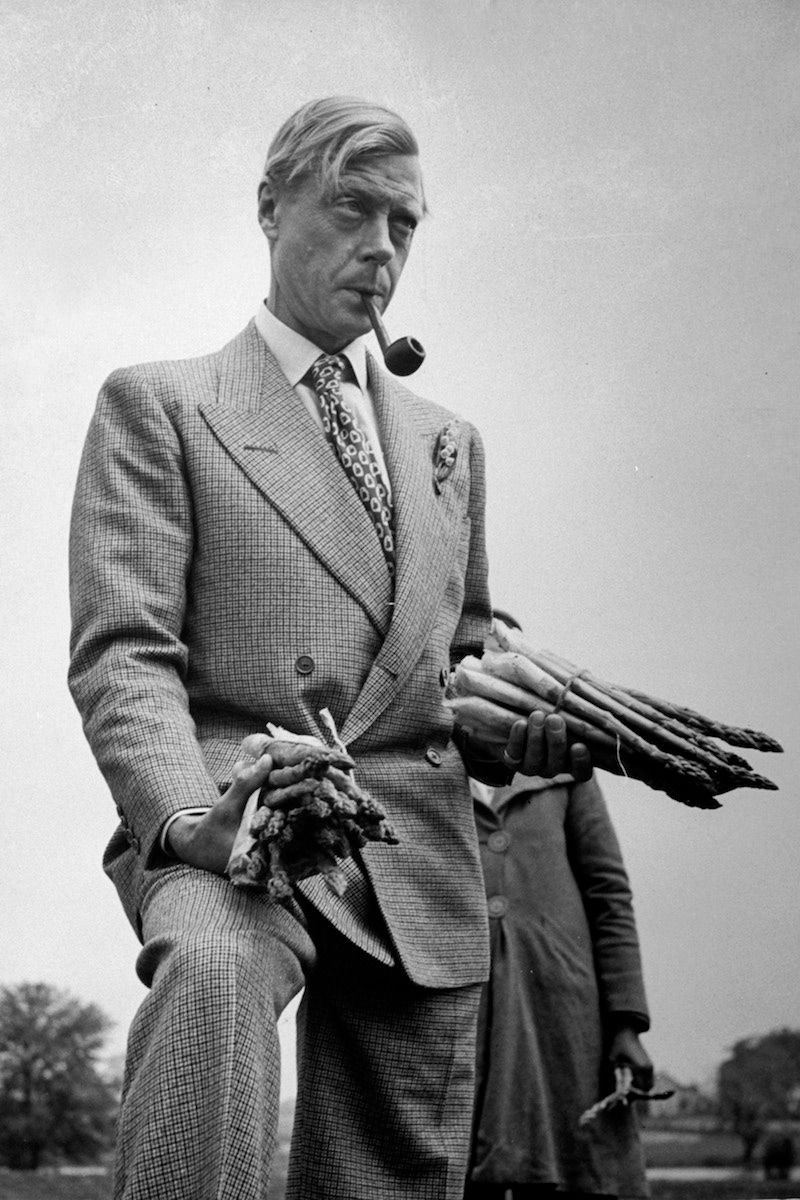 The next notable contribution to the cult of slim was from Thom Browne, whose idea was even more extreme. If Slimane was going to make Dior suits tight, Browne would make his suits not only tight but incredibly short. Enter the shrunken suit. Jackets when buttoned exhibited the surface tension of sausage skins about to burst; jacket hems would end at your hip bones; and, most conspicuously, trousers would be drain-tight and hover five inches above your ankles. Instead of rejecting this, classic menswear started to incorporate this ultra-tight aesthetic. At Pitti Uomo, peacocks, as they were nicknamed, wore their jackets cropped and cinched tight, and the prevailing trouser hem became the 'wading through the flood' aesthetic created by Browne. Then came Tom Ford in 2006 with his line of suiting. I should say that his suits are possibly the most beautifully designed and constructed ready-to-wear clothes in recent memory. The shape of his lapels, his shoulder, his use of an extra-long Milanese buttonhole, and the oversized flaps (all a little Tommy Nutter-esque) were stunning. But they were also very, very tight. In fact, when launched, his suits had an eight-inch drop, meaning a size 40 jacket would have a pair of size 32 trousers. This is perfect for professional models, or men who have a physique like Tom Ford's. But for the majority of others, and in particular the demographic of men that can afford a $7,000 ready-to-wear suit, fitting into them was an impossibility. Furthermore, the suit jackets and trousers were not sold as separates, so you couldn't simply buy a larger pair of pants that fit you. There was the famous alleged incident in which the 6'4" and decidedly bear-like Italian billionaire Jean Pigozzi went to Ford's store and lamented to him that he couldn't even buy a handkerchief. Ford allegedly shot back that he didn't want "big fat guys" like Pigozzi in his shop. It was interesting for me to see that when Ford took his brand to China, he didn't change his core philosophy. While the younger generation of Chinese is as fit as anyone in the west, the older and affluent generation still retains the vestigial belief that a larger body mass index is a sign of prosperity.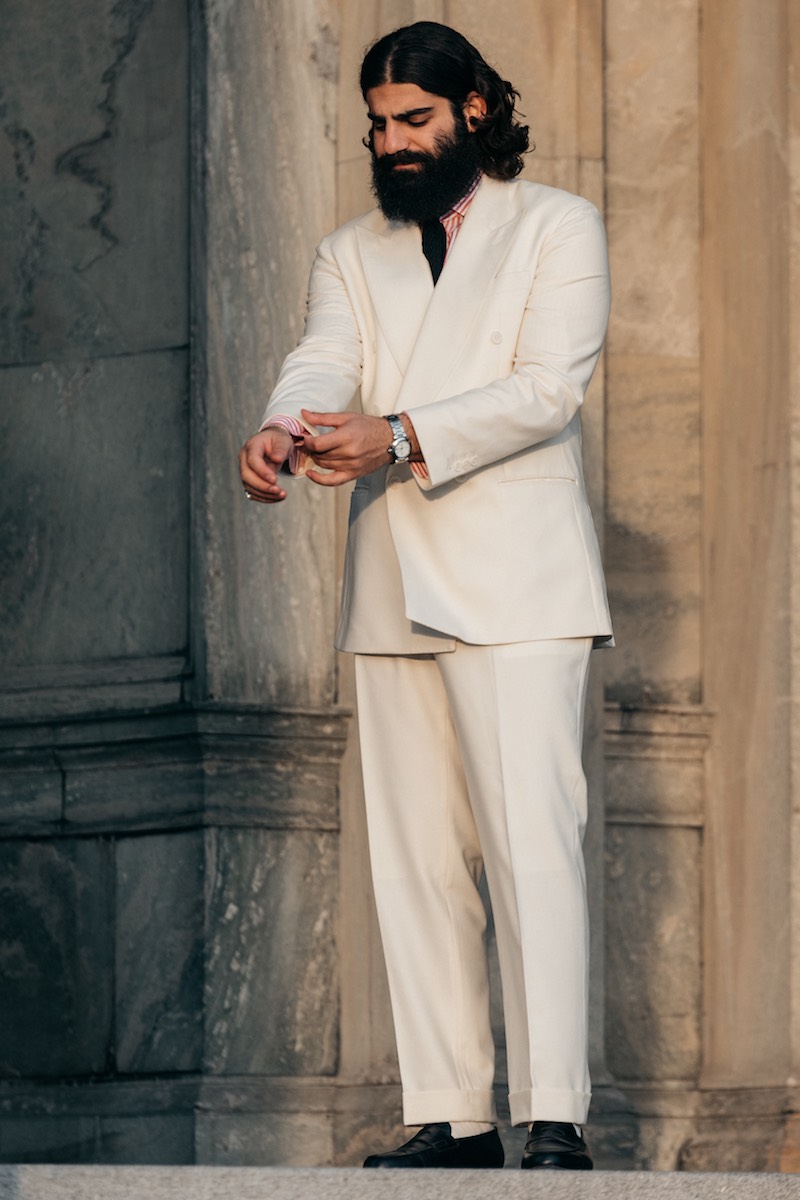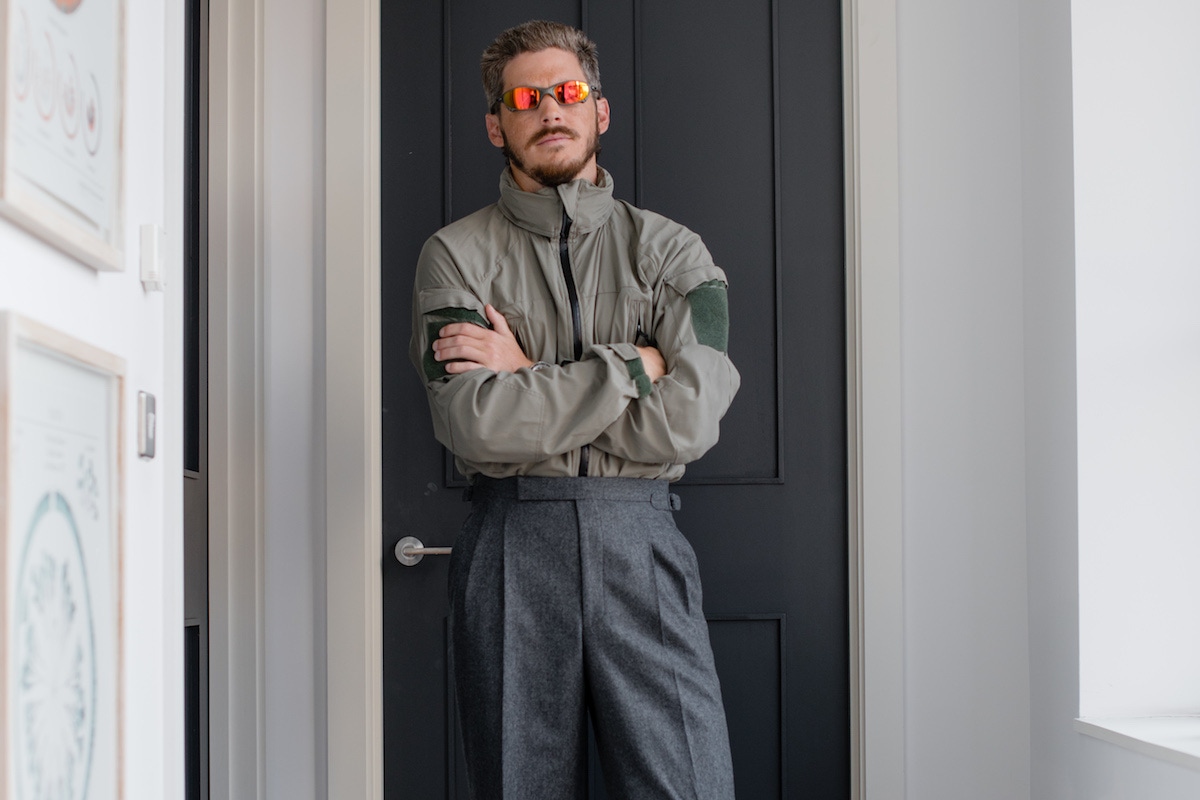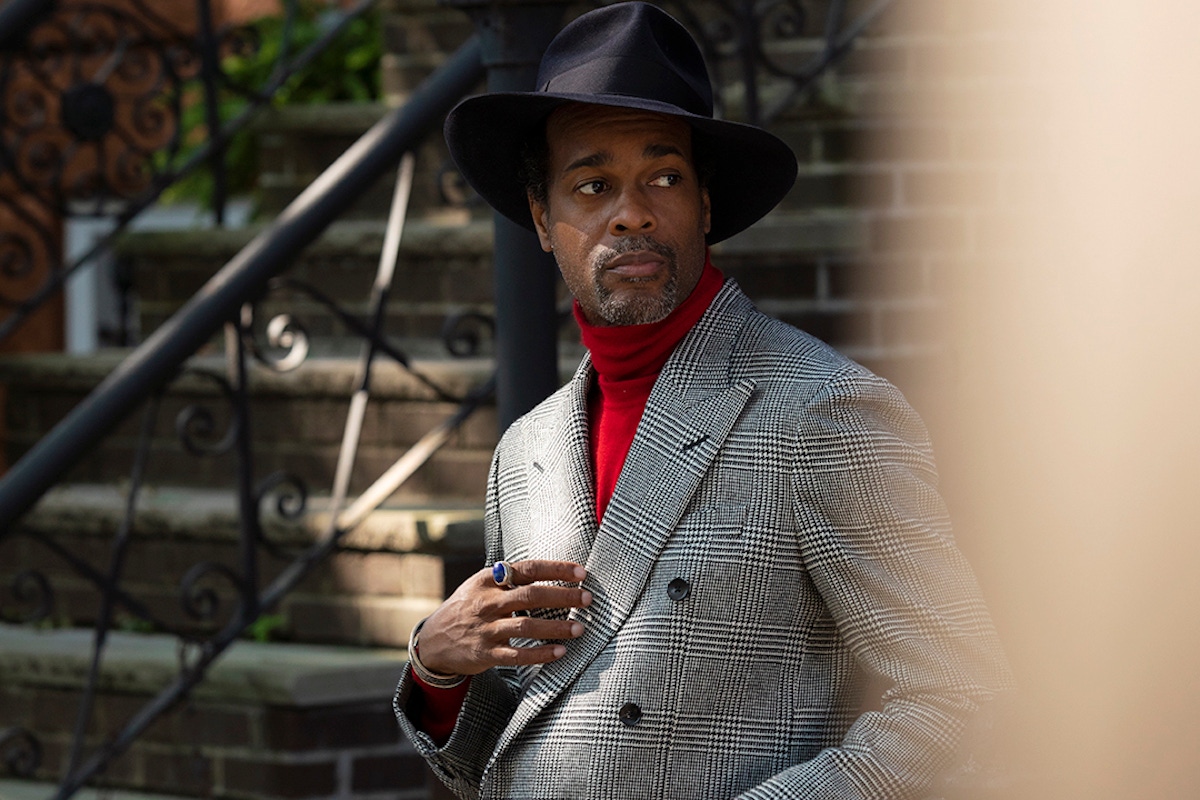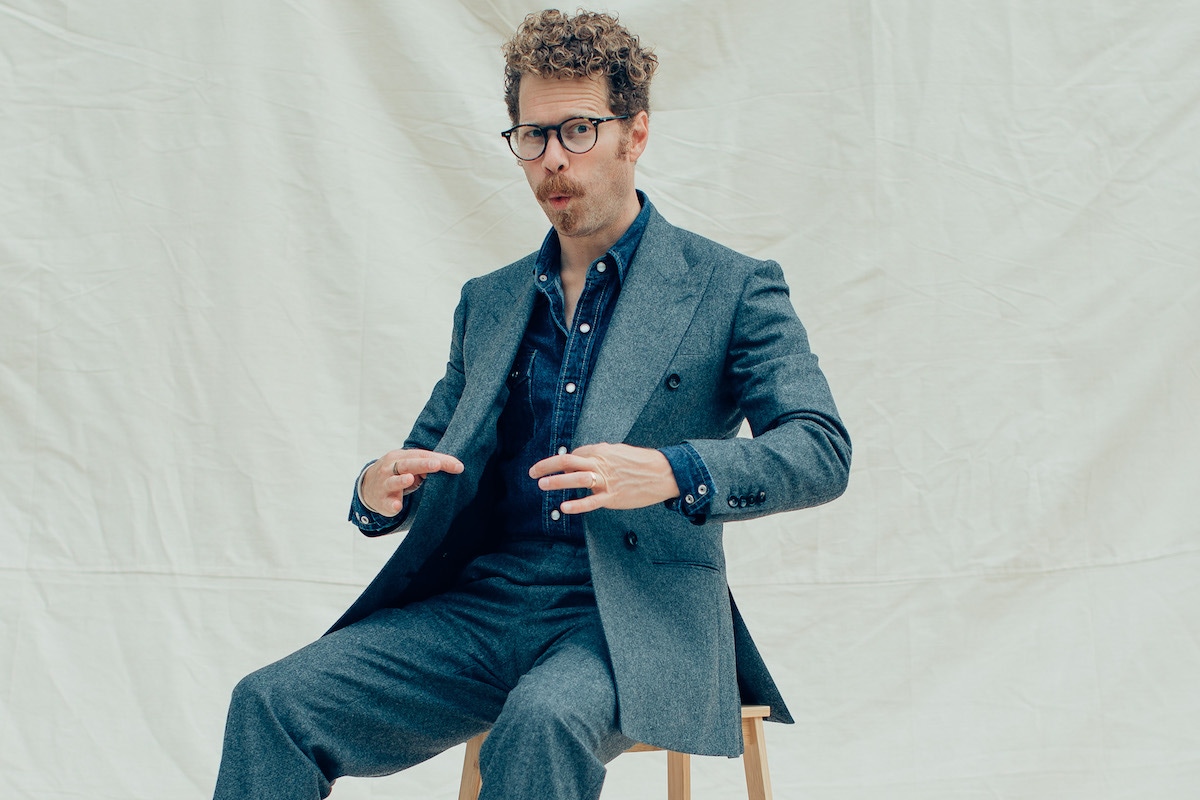 My point to all this is that the past two decades in men's suiting have been dictated by what my friend Nick Foulkes brilliantly called 'the tyranny of the tight'. In particular, we have become brainwashed to think that for clothes to look beautiful they must be extremely fitted, exhibit barely a millimetre of excess fabric, and strain at their seams with each movement of the body. But that is wrong and purely a product of this past 20 years, and it has actually been perpetuated by fashion designers, not tailors. If you look back at the last century of men's style, the perfect fit has never deviated significantly. Of course, there have been periods in which clothes were more fitted, such as the twenties and the sixties. And there were periods of greater exuberance, such as the 1940s, when, following the end of the second world war and cloth rationing, men rushed to have a more opulent, roomier cut to their suits. But the thing is, at no point in the history of menswear have jackets gaped at the chest or trousers ended almost mid-calf — until recently. And it is this past 20 years, even though it has coincided with a resurgence of interest in the bespoke arts and the renewed significance of menswear in general, that will be viewed as the aberration rather than the standard. Take a look at the men we consider the true style icons — Cary Grant, Fred Astaire, Gianni Agnelli and Ralph Lauren — and the modern men I consider the best dressed in the world — Nick Foulkes, Mark Cho, Fabio Attanasio, Ethan Newton, Nicola and Valentino Ricci, and Luca Rubinacci — and you will see that their clothes fit just right, with a beautiful expression of volume combined with a perfectly shaped silhouette. They look great in their clothes because they are comfortable. And this is precisely why we at The Rake decided to launch our maiden offering of tailored garments with this philosophy at its core. We want to bring back volume combined with the right amount of shape, because we feel comfort is style. Let me get this straight: we are not creating loose clothing. We are resetting men's tailoring back to classic proportions and fit. And we want to make any man, regardless of his body shape or size, feel elegant and sharp in our clothes. We also want to make the clothing accessibly priced, because we feel that classic elegance should be accessible to everyone. With rare exception, no one really wants to be someone else. Rather, what we are striving for is to be the best and most authentic version of ourselves. That was the reason we created The Rake magazine — to express this. And that is the reason we have now created The Rake Tailored Garments, to hopefully — and with your blessing — be the vehicle that enables it.