A Rakish Guide to Transitional Layering
Whether the transition is between seasons, countries or climates, learning to layer will help you save time, baggage allowance and precious body heat.
When winter finally comes to an end and we see the first signs of spring, we have a short window to indulge in some of the best sartorial combinations; days when it is warm enough not to wear an overcoat but still comfortable to wear the waistcoat of your flannel suit, or bright mornings where you can justifiably wear your shades and a cashmere topcoat. But is a small window of opportunity and we will soon be wearing unlined fresco suits with Giro Inglese shirts complaining of the humidity. So pick your kit with care and follow our rules.
1. Put your heavy double-breasted Chesterfield away in favour of a cotton field jacket. The extra layer will provide insulation without bulk and will protect you from light showers. Gain bonus points if you can thrift a genuine military-issue M-65. Remove said points if you ever utter the phrase "You talkin' to me?" when you enter the office.
2. A field jacket or alternatively a sturdy overshirt is perfect for travelling when layered over fine-gauge knitwear. The additional pockets are useful and they can be stored away in the smallest of spaces.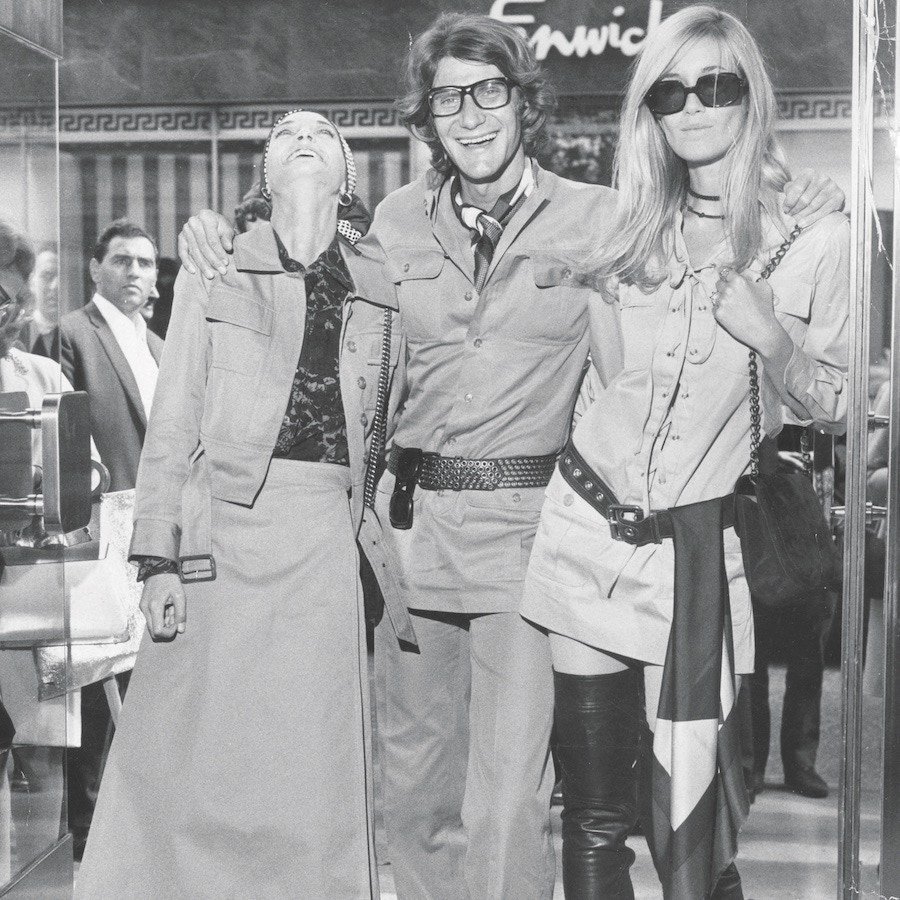 3. Gilets (or "bodywarmers" as we called them in the 1980s) can be worn either on top or below tailored jackets. When worn underneath, they should be slim, lightweight and plain. If you are not as slim as you perhaps once were, you may wish to avoid this look to avoid comparisons to the Michelin Man.
4. Your gilet will be shorter than your blazer but any other coat should always cover your jacket. The branded weekend anorak that does not quite cover the suit jacket is not a good look but very popular with suburban commuters (and usually comes accessorised with a lacklustre plastic rucksack).
5. Once it warms up, a three-piece flannel suit in a proper weight will negate the need for an overcoat. When the temperature rises you can substitute the matching vest for one in a lightweight wool or a linen in a neutral shade.
6. Lightweight flannel shirts in conservative colours add warmth and are business appropriate, especially when paired with a wool/silk blended tie.
7. Consider layering knitwear instead of a vest with your suit. A navy cashmere cardigan teamed with a grey suit is particularly elegant, as is a bottle green version with a navy blazer and grey flannels.
8. Wearing a scarf and gloves without a topcoat is stylish and practical. Lightweight cashmere scarves in a generous size are both practical and elegant as they provide maximum warmth with minimal weight.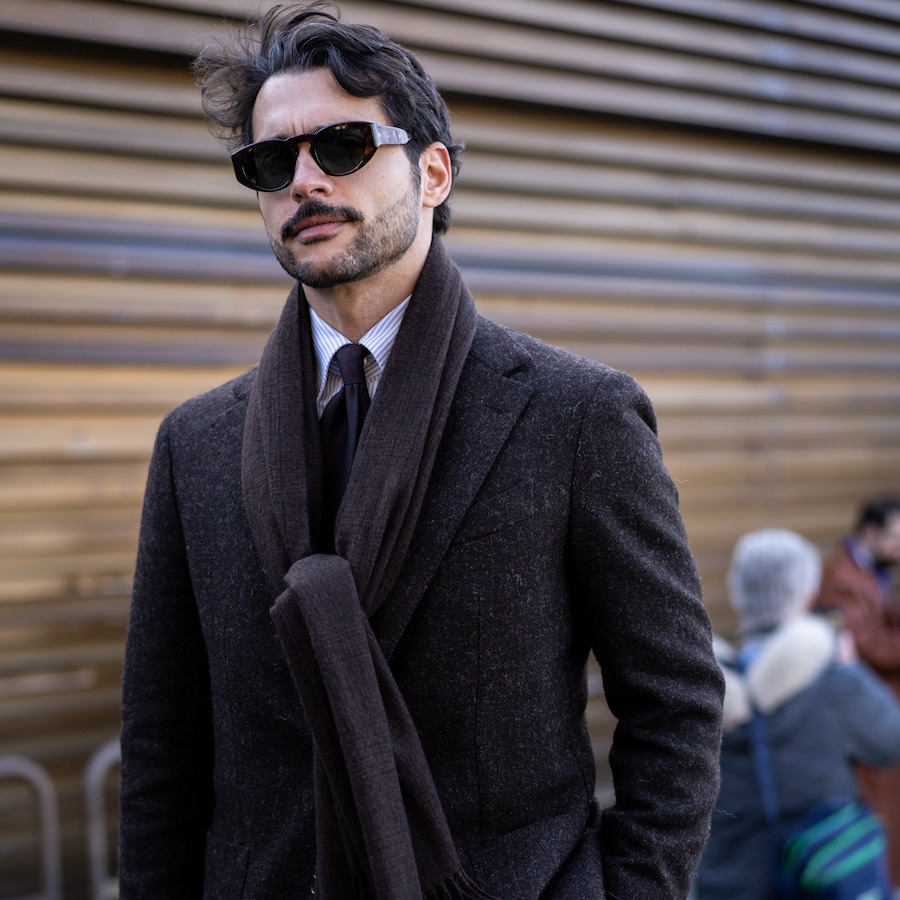 9. We do not lose as much body height through our heads as was previously thought but the right headgear will help keep the chill out. A soft racing felt or tweed eight-piece cap
is smart for travel.
10. It is too early to wear your Belgian loafers or velvet slippers but you can definitely start wearing your brown suede casuals or Oxfords.
11. Your gilet, overshirt or field jacket will translate effortlessly into the weekend and can be teamed with chunky cable knit sweaters and chukka boots.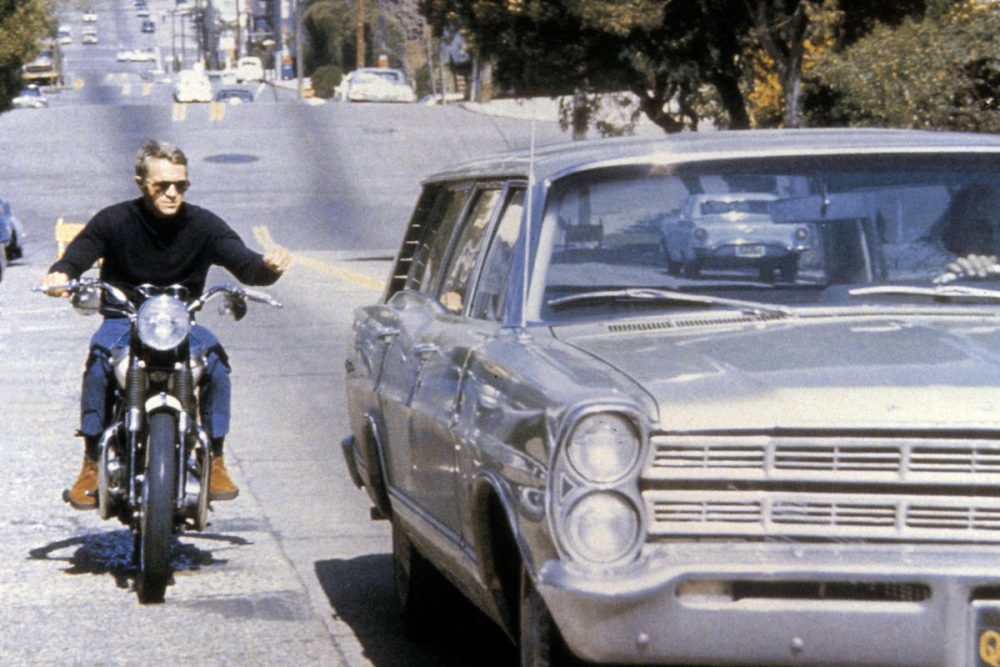 13. With the brighter weather, we should match some brighter colours. Add a pop of colour with ties, pocket squares or socks.