A Rakish Guide to Travelling in Style
Whether you're off for a weekend or a month, you'd be wise to take on board these rakish tips for travelling in style.
Over the past 20 years working at Sotheby's I've accumulated anywhere between two to three million air miles and slept approximately 1,000 nights in hotels. Whether you envy or pity me, here is what I've learnt on travelling in style. 
1) Invest in the Right Luggage
Travelling lightly, but intelligently, requires only two pieces of luggage: A sturdy carry-on suitcase (in airline-approved cabin dimensions) and a pliable, soft bag. For ease, you can balance the soft bag on the roller whilst on the go, and then when on-board the plane you can store the roller in the overhead cabin and the soft bag under the seat in front of you. With only two pieces of luggage, make them count. If you invest in quality, the bags will accompany you for decades in style. The safest bet for a durable and stylish roller suitcase and/or soft bag remains a classic Louis Vuitton - its waxed cotton surface is practically indestructible and only gets better with use. I personally prefer leather roll-ons and bags in different shades of brown, which become more beautiful with age. Hermès, Tod's and Ralph Lauren, or smaller brands such as Frank Clegg make nice examples that perfectly combine practicality with style. Buying vintage luggage in consignment shops, at auction or on eBay is an intelligent and exciting way to acquire interesting high-end pieces at affordable prices.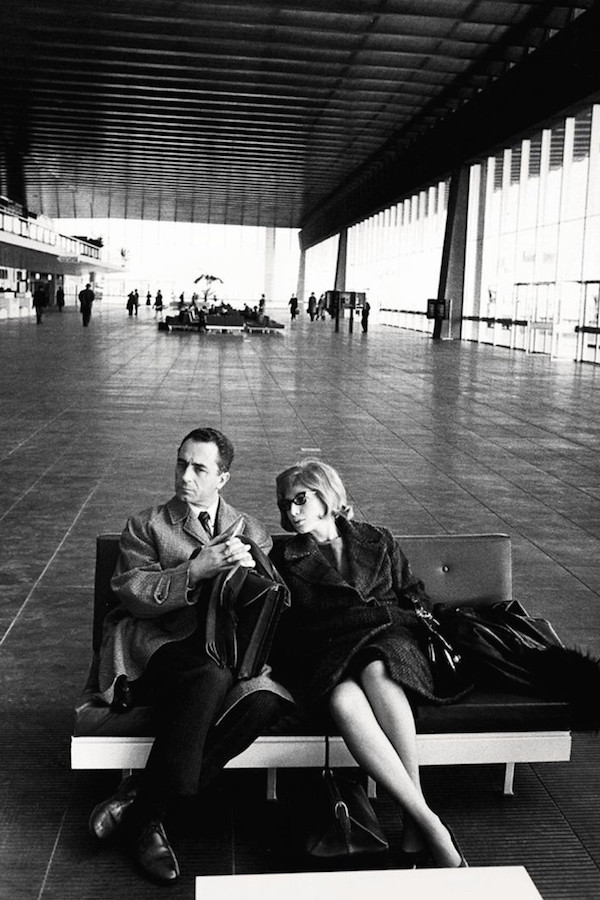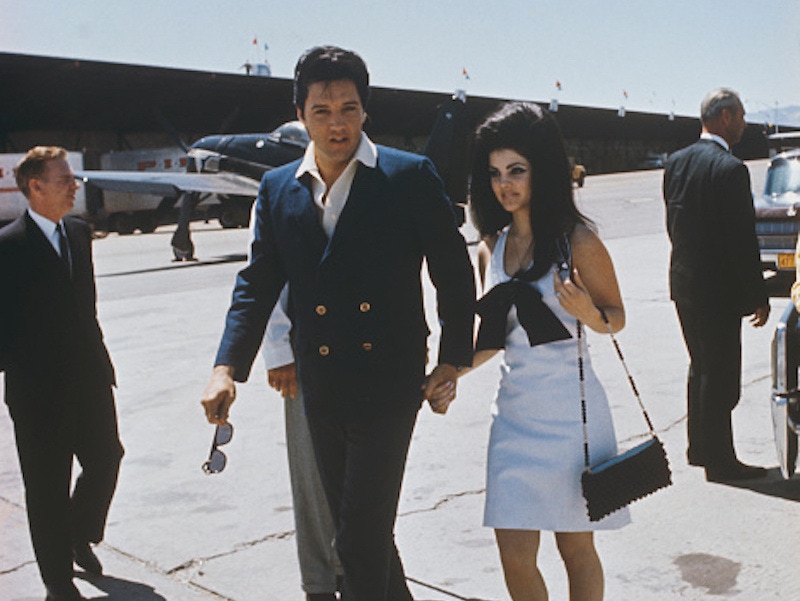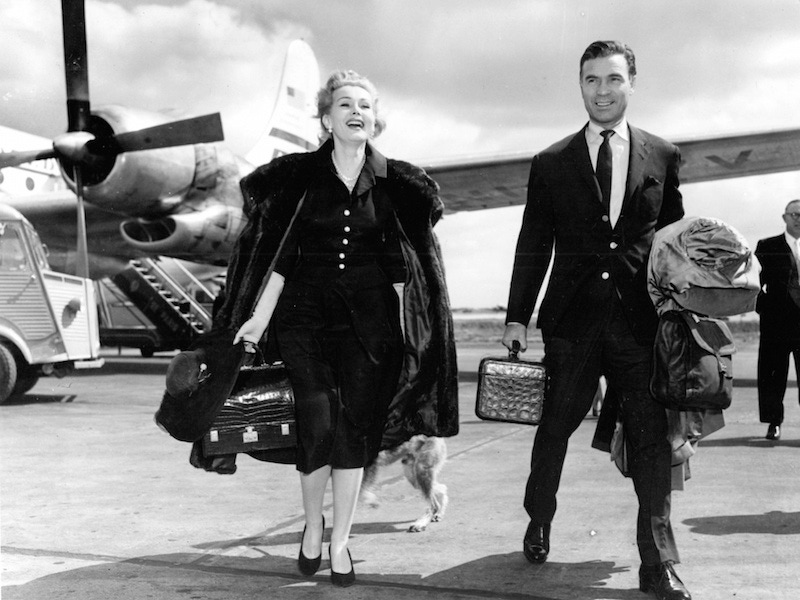 2) Pack Wisely
Regardless of whether your trip lasts three days or two weeks, it's perfectly possible to pack the appropriate wardrobe in just carry-on luggage - the trick is to pack wisely. All you need are two suits plus a combination of separates (one blazer and a pair of trousers) that can be mixed and matched with each other. Wear the trousers and blazer combination on the flight and pack the two suits. You should always pack a classic dark blue suit which will get you through 95% of all social occasions, from the boardroom to the nightclub. The second suit can be a bit more adventurous and ideally versatile enough to be combined with the first one - a grey birds-eye or a light brown glen check are great options. I usually pack one or two pairs of formal shoes and wear light loafers such as Tod's Gomminos during the trip, allowing me to take them on and off quickly whilst going through security. Contrary to often-repeated advice, do not stuff your socks and underwear into your shoes as they will not keep their shape - use flexible plastic shoe trees instead. Add a selection of shirts, ties and underwear, plus discreet swim shorts (that can double as workout shorts), some long-sleeved polo shirts and a light cashmere sweater. Shoes should be stored in shoe bags at the bottom of the suitcase, followed by folded trousers and shirts, and the suit jackets should go on top, folded twice inside-out. Keep your electronics (laptop, iPad etc.) and toiletries handy in the soft carry-on to take them out quickly at security. If you want to get through security as quickly as possible you need to adopt a merciless attitude - avoid lanes with the elderly, children or tourists who more often than not need extra time and effort to get through.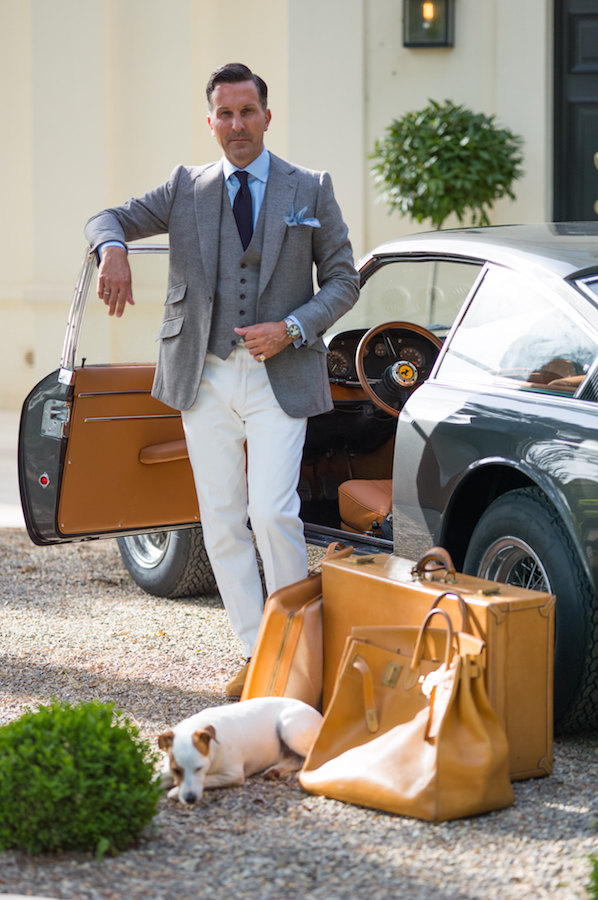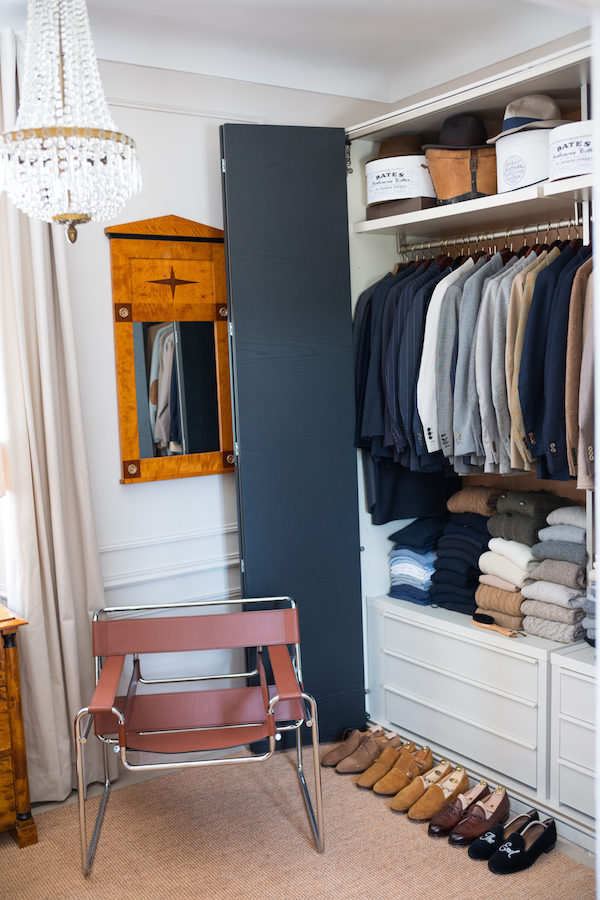 3) Dress Comfortably, But Elegantly
Wearing a blazer or sports jacket is both practical and smart, allowing you to store your phone, note pad, passport, ticket and other small items in the interior pockets. Unlined or half-lined jackets in cashmere or crease-proof, high-twist wool are the best option. Avoid T-shirts and opt for an open-neck dress shirt or a long-sleeved polo, which are both comfortable and stylish. Jeans lack comfort and aren't an ideal choice on longer journeys; I prefer slim cotton chinos in lighter shades that are both comfortable and chic.
4) Be Prepared
On the plane, wear your cashmere sweater to protect yourself from the arctic air conditioning, and when taken off it can double as a pillow or a scarf. Also invest in a pair of heavy cashmere socks. You want to take off your shoes during a long flight, but the airline-provided socks are a last resort. Have some Ibuprofen or Paracetamol ready in case you get a headache due to the change in air pressure - the last thing you want to do when a migraine is announcing itself is search your bags. Noise cancellation headphones are essential if you want to relax or sleep, and some good facial cream will keep you from looking like a piece of sandpaper upon arrival.
5) Tip Generously and Early
When arriving at your hotel, don't wait with your tips until you leave. On the contrary, tip the concierge, the porters and room-service personnel generously at the outset. That way, they will remember you for the rest of your stay and be much more helpful when you need them.
6) Be Polite but Make Yourself Heard
Try to be polite and friendly even if you are tired or stressed - it makes life easier and more agreeable for everyone. However, when something's not right, address the problem immediately, politely but firmly. Don't have your stay spoiled by a noisy or badly made-up room, negligent service or non-functioning equipment.