A SADE STATE OF AFFAIRS
The Marquis de Sade's sacrilegious, salacious and downright disturbing behaviour has been well noted - so much so that he gave his name, unwittingly, to the term 'sadism'. But the 200th anniversary of his death last year prompted a cultural review of his legacy, which we at The Rake were obliged to take up.
Here, at the beginning of the 21st century, the Marquis de Sade seems a quaint figure, mildly humorous in his taboo breaking and pursuit of pleasure by any means and at any cost. Perhaps that's because each generation gets the Sade it deserves, or at least the one it can process. In his own time, during the Enlightenment of the 18th century, he was a menace to society, incarcerated with such regularity that he spent 28 of his 74 years of life behind bars in one location or another. A hundred years later, the boldest artists of the era, from Baudelaire to Swinburne, took up his ideas, followed in the 20th century by everyone from writers Georges Bataille and Jean Genet to filmmaker Pier Paolo Pasolini, Sigmund Freud and the entire Surrealist and punk movements.
In his lifetime he produced 15 manuscripts, published anonymously if at all, with each attempting to outdo the last in its extremity. All were fantasies of sexual violence and torture, but Sade did practice what he preached, albeit almost exclusively with unwilling partners. Born in 1740 as Donatien Alphonse François de Sade, son of a diplomat and a lady-in-waiting, he started early, inflicting a beating on a French prince at the age of six. He developed a taste for pornography at the house of his uncle, an abbot, and at school was introduced to the abiding obsessions of his life: theatre, flagellation and sodomy. After a spell in the army, where he gained a reputation for gambling and philandering, he was pushed into marriage with the daughter of a wealthy bureaucrat. They had three children but within three months of the wedding de Sade had returned to his bachelor ways, setting up an alternative address where he would take prostitutes and inflict on them anything from blasphemy to torture.
Although never actually convicted of a crime, he was jailed for these episodes, then for the entrapment of teenagers of both sexes into orgies at the Sade chateau, and again for committing sodomy with prostitutes and his manservant in Marseille (in the process, overdosing the entire party on the aphrodisiac Spanish Fly). Incredibly, his wife stood by him, even when he ran off to Italy with her younger sister, a virginal nun, though this was the final insult for his mother-in-law, who used her influence to have him put away for a longer stretch. In 1777, he was placed in the dungeon at Vincennes prison, later moving to the famous Bastille in 1784, where he began to write. The Revolution of 1789 freed him from his latest place of imprisonment, Charenton lunatic asylum, and he briefly prospered as an enemy of the state before escaping the guillotine when his monarchist sympathies were uncovered. He was returned to Charenton in 1801, at the behest of the Napoleon, after the
anonymous publishing of further works, Justine and Juliette. He remained there until his death 13 years later, but it was a far from uncomfortable end. He was allowed to install his mistress and for several years took advantage of the underage daughter of the asylum's laundress. He staged plays, including some of his own, drawing large audiences from Parisian society.
He continued to write, though the results were destroyed after his death by his eldest son, Donatien-Claude-Armand. He, like many, would have echoed Sade's own wish, stated in his will, that acorns be scattered over his grave so that 'the traces ... disappear from the face of the Earth, as I flatter myself that my memory will be effaced from the mind of men'. Instead, the 'Divine Marquis' endures, deeply misunderstood but ever more vital, a reminder that man's impulse towards the forbidden is every bit as natural as his urge to do good.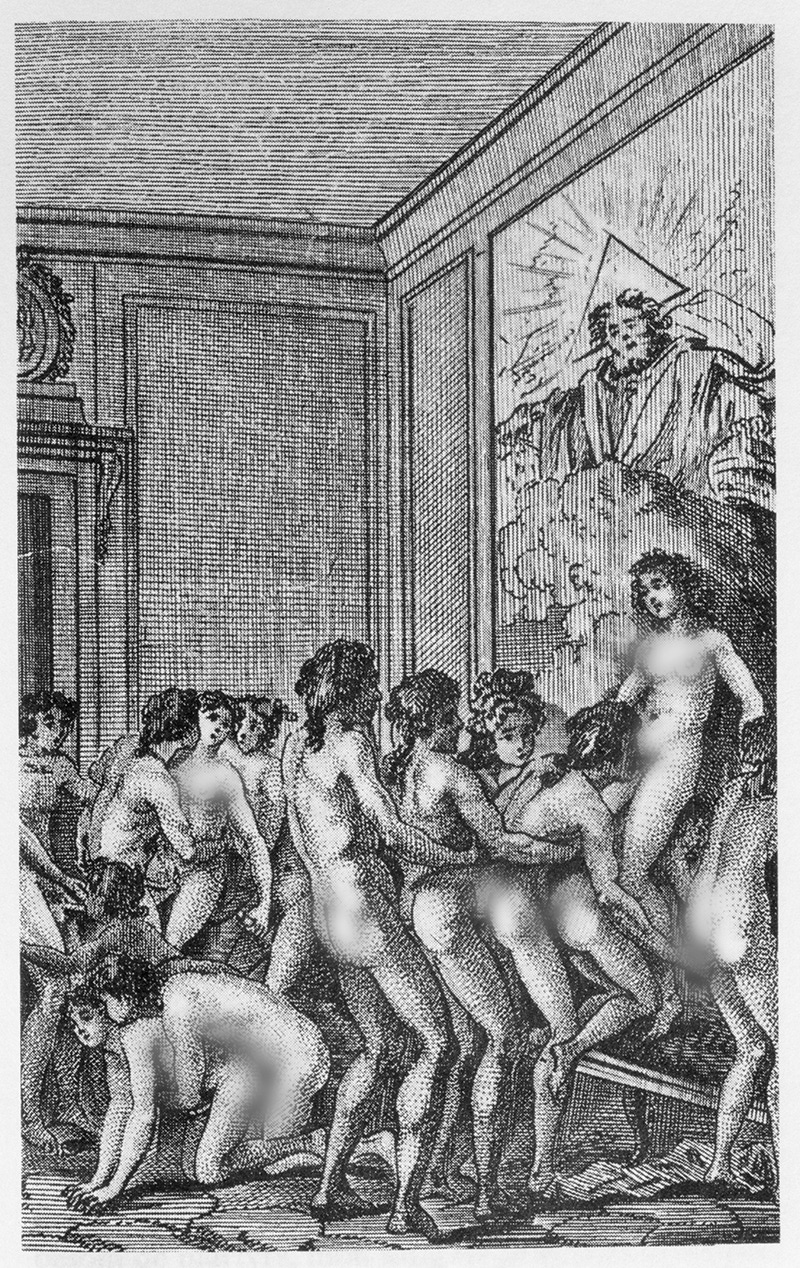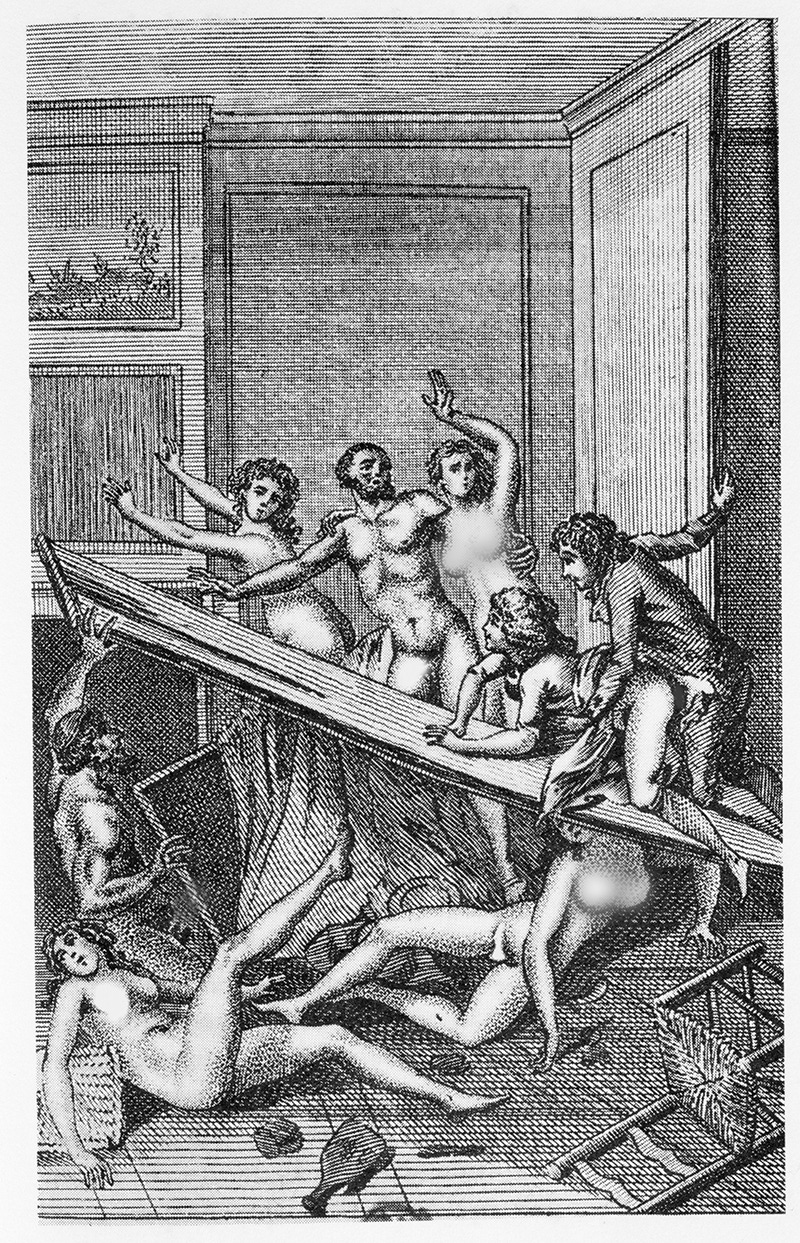 The books make difficult reading, for sure. Les 120 Journées de Sodom, written in 1789 and described by Sade himself as 'the most impure tale that has ever been told since our world began', has four plutocrats raping and torturing at will in a castle. Hidden by him in the Bastille, it was lost after the revolution until 1904; reading it, you might wish it had never been rediscovered. Justine, a cavalcade of repulsive sexual violence interspersed with tracts of libertine philosophy and anti religious propaganda, at least has a blackly humorous ending, in which the young girl in question, having survived endless assault, is struck by lightning. Otherwise, there's little reason to argue with Napoleon's verdict that it was 'the most abominable book ever engendered by the most depraved imagination'. Yet to dismiss him now, in our own self-satisfied age of enlightenment, would be a mistake. His daring, or compulsion, to explore the outer reaches of morality and civilisation at a time when to do so risked death and disgrace was meaningful in ways it is hard to comprehend. He was the rake at his furthest extreme, taken to the point of absurdity if not of outright evil, and he tells us things about the beast inside us all that every man, rake or not, should consider.