Acapulco Gold: Mexico's Halcyon Days
As documented by Slim Aarons, once upon a time this Mexican seaside resort town was the gold-standard vacation destination.
Teddy Stauffer doubtless led many a conga line in his day. But the greatest procession the Swiss-born bandleader ever kicked off was the stream of visitors that would turn a sleepy seaside town named Acapulco into the Mexican mecca for America's rich and famous. Word of Acapulco's charms had begun to spread among the haute-monde following a 1920 visit by the future Duke of Windsor. (The dapper abdicator was deeply enamored.) Nevertheless, in 1943, when Stauffer landed, the town remained relatively undeveloped, with a population of just 4,500. Stauffer had enjoyed great success in pre-war Germany as the 'Swing King' of Europe, but when his "racially impure" musical stylings fell foul of Nazi tastes and World War II broke out, he beat a path for the United States, plying his trade as a composer for the movies. Visa difficulties, however, soon necessitated a trip south of the border down Mexico way, where Stauffer found himself poverty stricken until thrown a life-preserver by Hollywood pal Errol Flynn, who engaged the tall, blond Swiss as quartermaster on his yacht,
Zaca
. It was to be a short spell at sea for Stauffer. His temper exacerbated by a raging cocaine habit, Flynn came to suspect that Teddy had been padding the boat's books, and enraged at having been squeezed by someone he'd hired out of charity, in a flurry of profanities, the swashbuckling Tasmanian movie-star dumped Stauffer ashore while anchored in Acapulco.
"Where the rich and famous went, the merely wealthy followed."
This would turn out to be the greatest favour Flynn could ever have paid his 'friend' Teddy. Within days, Stauffer had charmed his way into being hired by Carlos Barnard, proprietor of the El Mirador — one of Acapulco's first A-grade establishments, opened in 1933 in an enviable position overlooking the famous cliff divers of La Quebrada — to run the hotel's new nightclub, La Perla. Offered a 25-year contract and a third of profits, the erstwhile 'Swing King' was back on his feet, and soon repaid his new employer's faith. Under Stauffer's stewardship the club was an immediate success, Barnard earning back his investment within four months of La Perla's doors opening. Stauffer began luring his friends from the movie scene to Acapulco — El Mirador hotel guests would include the likes of Elizabeth Taylor, Frank Sinatra and Sammy Davis Jr — and where the rich and famous went, the merely wealthy followed. To meet the burgeoning demand for lodgings, savvy European, Mexican and American investors (entrepreneurs, politicians, real estate speculators, and prominent millionaires such as J Paul Getty) began buying up vast swathes of undeveloped land and building grand holiday homes and hotels.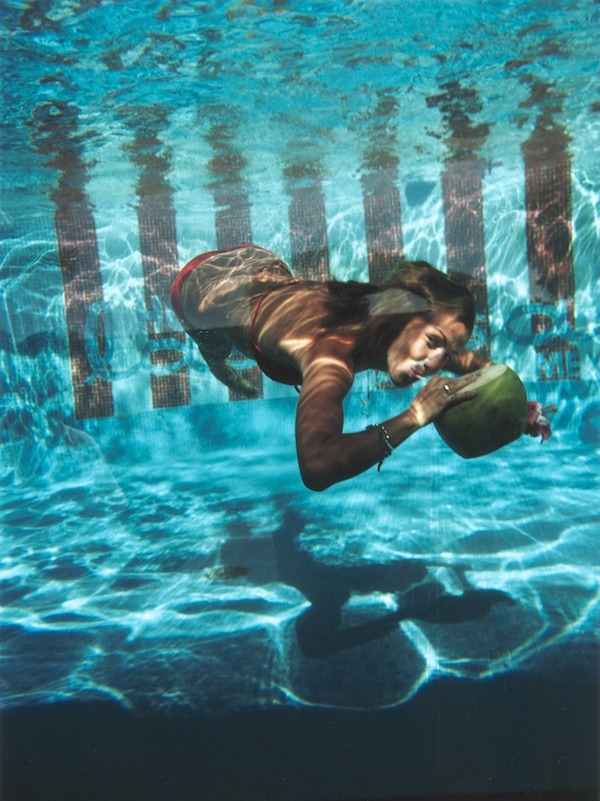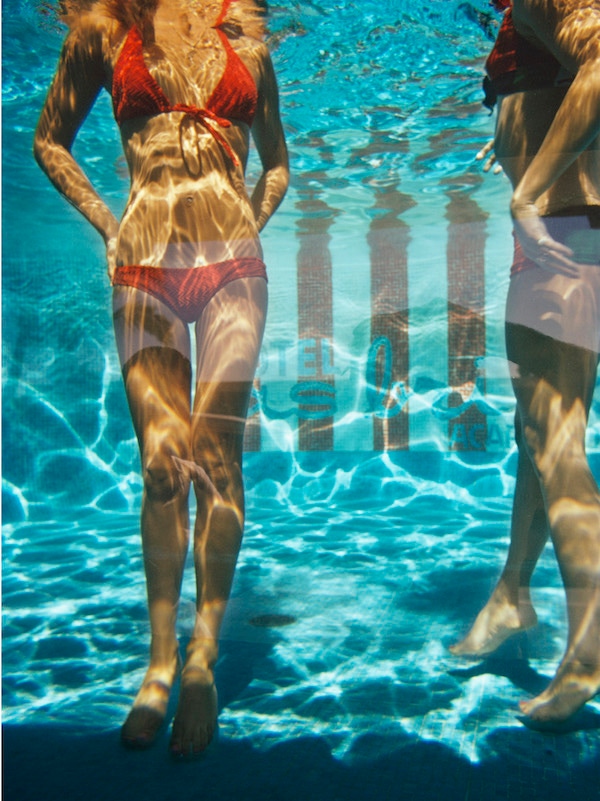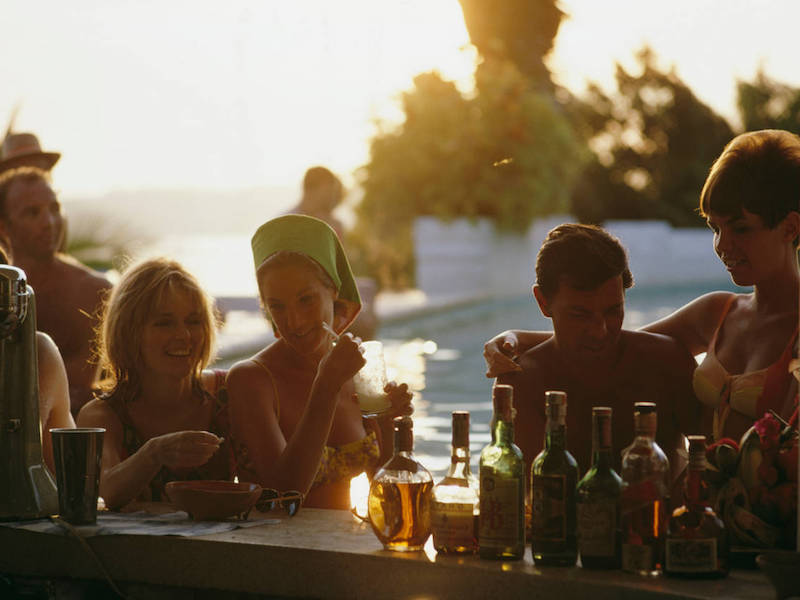 In 1954, several actors handled by top Hollywood business manager Bö Roos — including John Wayne, Johnny 'Tarzan' Weissmuller and Red Skelton — purchased the hotel Los Flamingos and along with their thespian pals became frequent guests, leading to the property being dubbed 'The Hotel of Stars'. Roos was what today might be termed an 'influencer', and his championing of Acapulco among the Hollywood smart set saw it become
the
getaway destination for celebrities at play. "Those were good days in Acapulco," said Los Flamingos' current owner Adolfo Santiago, who was a busboy at the hotel in the early '60s. "Wayne, Weissmuller, Frank Sinatra, Bing Crosby, even Jimmy Hoffa could walk the streets
sin problemas
. Now you cannot do that." Intrusive paparazzi weren't a concern in the 1960s and '70s. In fact, at the time there was one lensman who was very much welcome to document the leisurely lives of the rich and famous: Slim Aarons, specialist in — as he memorably put it — "photographing attractive people doing attractive things in attractive places." Aarons found no trouble fulfilling all three criteria in Acapulco, shooting the poolside frolics of Stauffer (who'd go on to run a string of properties, taking on the sobriquet 'Mr Acapulco' in the process), actors Kirk Douglas and Douglas Fairbanks Jr, the Reagans, designers Oscar de la Renta and Emilio Pucci, writer Harold Robbins, billionaire investor Herbie Siegel, aristocratic model/actress Veruschka, film star and society figure Merle Oberon, Germany's richest man Prince Johannes von Thurn und Taxis, and many more fabulous somebodies from the early '50s through the late '80s.
"Where once there were harmless, glamorous Slim Aarons headshots, sunbathing and backgammon, now there are gruesome beheadings and gun battles..."
"I knew everyone," Aarons once said. "They would invite me to one of their parties because they knew I wouldn't hurt them. I was one of them." Sadly, where once there were harmless, glamorous Slim Aarons headshots, sunbathing and backgammon, now there are gruesome beheadings and gun battles, with the narco cartel violence that plagues Mexico having encroached upon this once unspoilt idyll (as have, perhaps just as tragically, shot-guzzling teenage spring-breakers). The owner of the villa where John and Jacqueline Kennedy honeymooned in 1953 fled Acapulco several years ago, the historic property languishing on the market despite a deeply discounted price tag. "They were kidnapping people for any sum of money. It could be $2,000 or it could be millions. And (the police) never make any arrests," he explained. Since 2012, Acapulco has held the unenviable title of Mexico's murder capital. There were 903 killings in this city of 700,000 last year, the fourth-highest per capita homicide rate in the world. For a while there though, Acapulco was — like the potent strain of herb that bears its appellation — pure gold. Who knows, perhaps it will be again. The investor not averse to risk might heed the words of Baron Rothschild: "The time to buy is when there's blood in the streets."