How to Acquire an Affordable Ferrari
You needn't be wealthy to own a Ferrari — a leading dealer explains what you need to know to snap up a nicely priced Italian stallion.
During our most recent recent interview, watch industry titan Jean-Claude Biver remarked, "Why do so many young entrepreneurs, when they have their first big success in their startup or when they start to make money, why do they want to buy a Ferrari? Easy! Because they have been dreaming about Ferrari since they were young." Indeed, countless adolescent boys do harbour fantasies of Ferrari ownership — posters of the objects of their affection plastered on their bedroom walls. Few, however, achieve the financial mastery necessary to place an order with the maestros of Maranello. But even those who've failed to strike it rich still have the chance to make their youthful dreams come to fruition. The Ferraris that men now aged 40 to 50 used to drool over in their teens are often, in fact, remarkably affordable to purchase. Although prices are rising in parallel with demand, it is possible to pick up an iconic Ferrari, in excellent condition, for around $50,000. The 'Miami Vice' Testarossa? Chances are slim. But the 'Magnum PI' 308 GTS? You may just be in luck.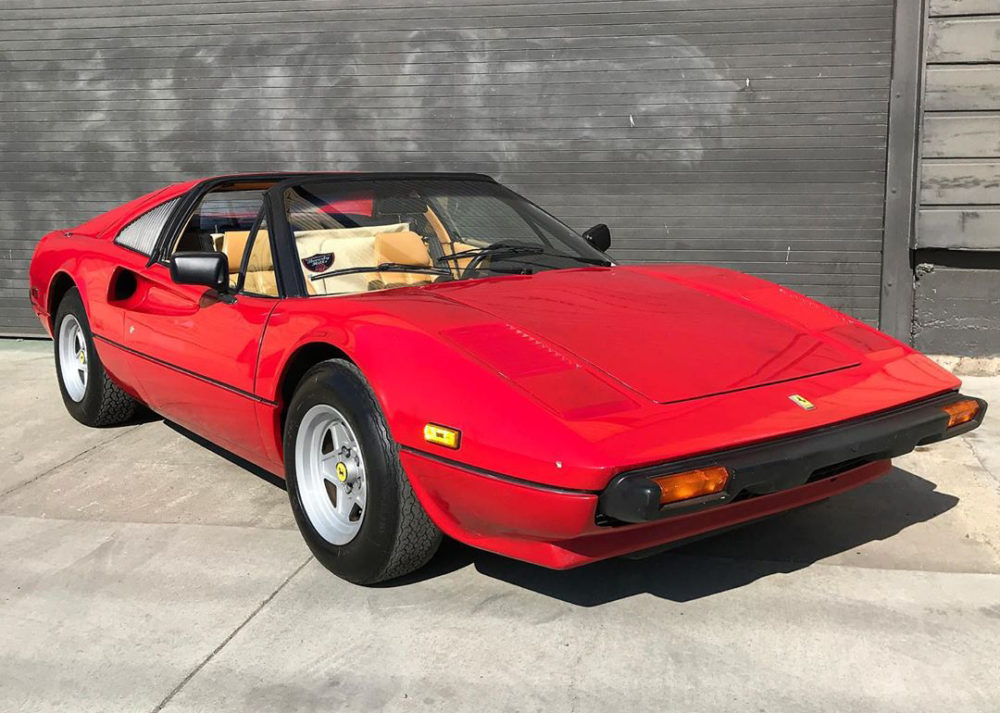 Alex Manos, proprietor of California classic automobile dealership Beverly Hills Car Club, offers the
caveat emptor
, "With a Ferrari, you kind of get what you pay for." When shopping around, he advises, "Ideally you're looking for something that's been with its original owner for many years and is a nice, original example. A lot of buyers are obsessed with the service record, but that isn't necessarily the most important thing. There are sellers who've tracked every oil change or minor service in an Excel spreadsheet, and then there are others who are happy to just take the car to the mechanic and say, 'Hey, do whatever needs to be done, you have my credit card on file.' Maybe that's because that owner's got 10 other cars and is just enjoying his Ferrari." Manos explains, "You can still have a car that's been serviced to the gills, is mechanically perfect, has no issues, but that doesn't have extensive service records. If we're talking about a Ferrari 308, that (under-documented) car's probably going to be about $40,000, whereas one in the same condition with all the paperwork might be $50,000. If you're buying a quarter-million, half-million-dollar Ferrari, of course you want as much documentation as possible. But when you're looking at something more affordable, from the 1980s or '90s, you can't just look at the deal on paper, like it's real estate or stocks or whatever." What the prospective buyer needs to do, Manos says, is get behind the wheel. "Go and drive the car and see if it's for you, check out how the car runs — does it shift well, does it drive nicely?" Take a mechanic along for the inspection, and he'll probably be able to tell how well the car's been cared for. "Sincerely, a car might have done 100,000 miles, but it could still drive perfectly because the owner's given it love." Manos says no matter how willing you are to embark on a restoration project, in this price range, buying a car that can at least be confidently driven from A to B is a savvy move. "If you've got a car that's running and driving, but maybe needs a few things done, at least you can drive it down to the to the mechanic for a tune-up or if you want to redo the seats or change the carpet, you could drive it to the interior shop, leave it there, and then come back and drive it home. You can easily move the car around and do those things, make it a fun experience. But if it's not running at all, it's a big thing to get to get started from that point."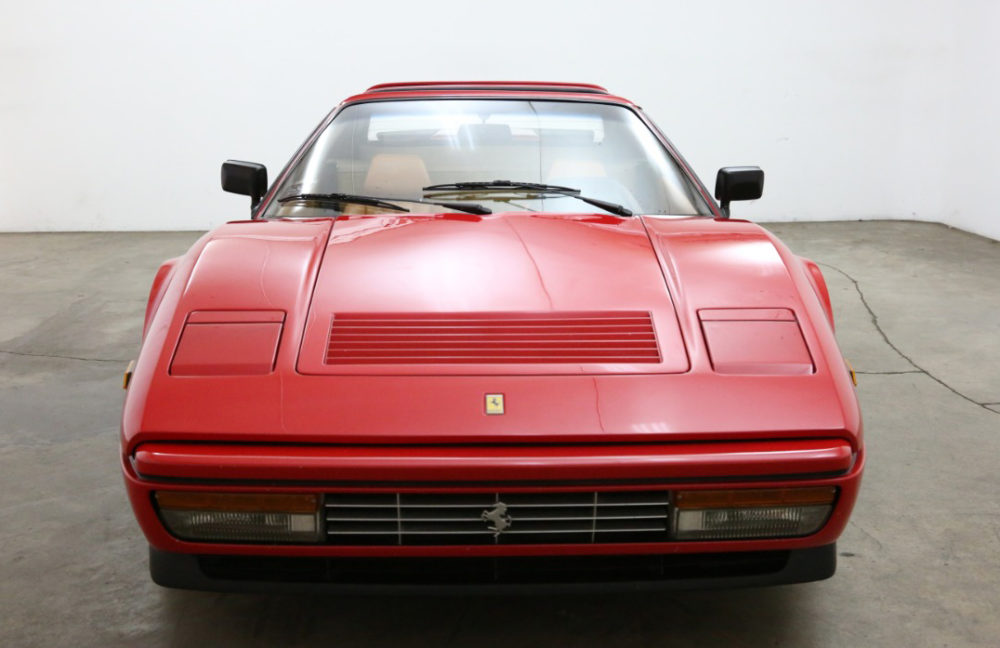 Beverly Hills Car Club is presently offering several Ferrari 308s and 328s in outstanding condition at prices ranging from $50,000 to $70,000. "For that money you can pick up a car that's running and driving beautifully today and you won't need to do anything," Manos says. A Ferrari purchased for $30,000, meanwhile… "That's probably going to need some work — an engine service, then maybe you're going to have to paint it. The cheaper you go, the more work it's going to need," he points out. "It all depends what you're willing to put up with. Some people won't drive a car unless it's perfect on the outside. Now, I don't mind a car that's a little lived-in. Then I'm happy to drive down to the store and if someone opens up the door and bumps it, you don't care, it's not the end of the world." No matter how comparatively cheap the initial ticket price, Manos says you need to understand, "A Ferrari is expensive, just in general. The more you drive the car, the more upkeep it's going to require." But there's always the chance that a 1980s Ferrari, which today costs the same as a new Volvo SUV, could potentially become the next collector's item. "Nobody thought Testarossas were going to become as expensive as they have. Nobody thought 308s would be either," Manos says. "I used to sell carbureted 308s for $18,000, now they're $50,000. All those cars we had on our wall when we were 12 — they weren't hot like they are now, 10 years ago. Mondials? We have a half-dozen on the yard today, but 10 years ago I wouldn't have touched them!" Manos relates the story of an owner who'd bought his Dino 246 — once frowned upon by Ferrari purists, but now a collector's favourite, regularly fetching upwards of a half-million dollars — in the midst of the 'Black Monday' crash of 1987. "He told me that he thought to himself, 'Why am I buying a Ferrari? The market just crashed, I just took a huge hit!' But it worked out pretty well for him. Let me tell you, his return on investment was extremely high when he sold that car to me."