AIR MALE
Michael Hainey, a Deputy Editor of the digital weekly Air Mail, says his sartorial spirit combines the best of British, French and Italian style, filtered through 'an American eye'.
The rubric for Pocket Guide was written with guys like Michael Hainey in mind. Before becoming a Deputy Editor of
Air Mail
, he was the Deputy Editor of
GQ
, the Executive Editorial Director of
Esquire
, and the author of a must-read memoir,
After Visiting Friends
, that unearthed the truth behind his father's mysterious and premature death. It was Graydon Carter,
Air Mail's
Editor, who gave Michael his big break, at
Spy
magazine in 1989. Michael's style typifies the 'uniform' — an ensemble of single-breasted suit, shirt and sweater, but he adds, "I like to think of my style as the best of British, French and Italian combed through the American eye". When we had our chat over Zoom, he was wearing essentially the same outfit but in a different permutation of jacket, jumper, etc. He is a man supremely comfortable with his presentation and sartorial erudition. During conversation he keeps the pulse relaxed with his smoky saxophone voice, which serves him well on the weekly
Air Mail
podcast
Morning Meeting
with the Style Editor, Ashley Baker. While Michael is not much of a peacock, we nevertheless wanted to dig a little deeper into one of the printed word's greatest minds to see if the elegance is skin deep... We imagine not.. 1. "I am a sentimentalist," Michael says, kicking things off on a romance-meets-theft note. This ashtray was taken from Le Sirenuse hotel in Positano while he was staying there to commemorate his proposal to his wife, Brooke.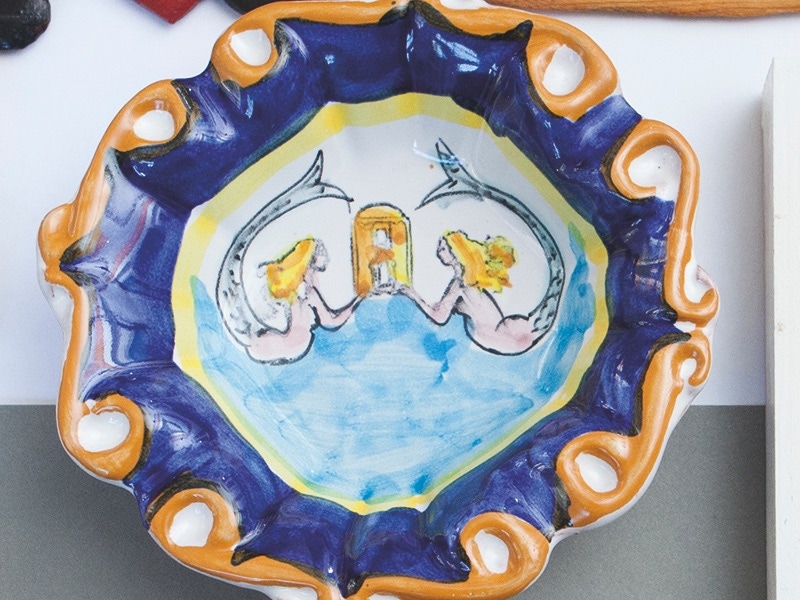 2. If there were a coat of arms for magazine editors, this would be the motto. It is a lapel pin from his Boy Scout days, but the motto remains relevant, for an early bit of advice he learned from Graydon Carter, 'Success in journalism is about anticipation.' And then there's Graydon's primary motto: 'Don't fuck it up.'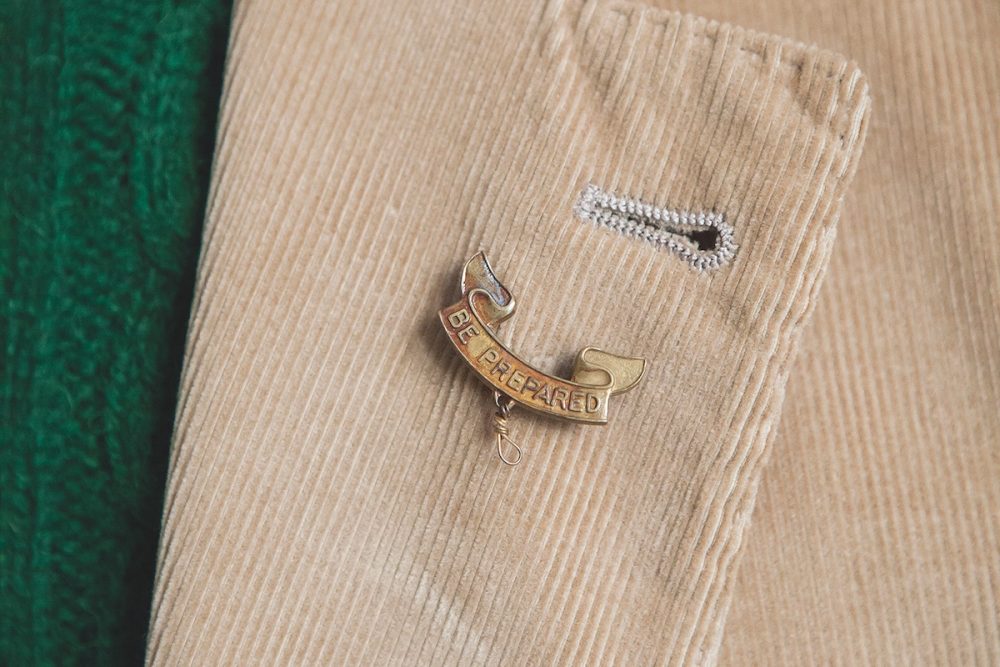 3. A Christmas gift from Graydon on arrival at
Air Mail
, given to all the staff. Michael is not a smoker but always likes to have something in his hand while at his desk, so that is where it remains. "Kids have the fidget spinners, and this is the analogue version of that," he says. "You can sit there, turn it round in your fingers, and ruminate."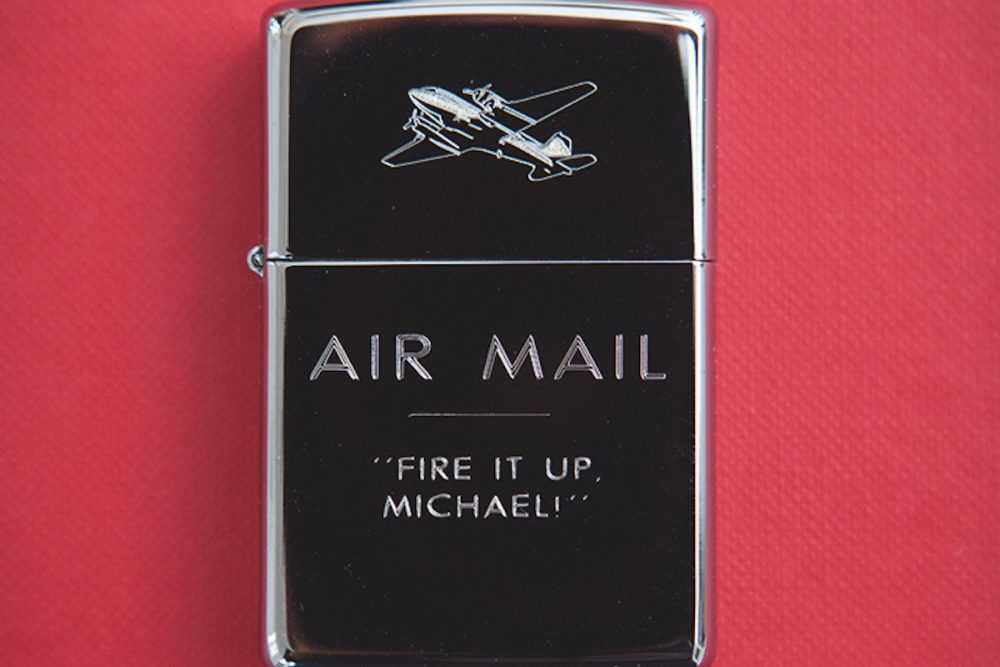 4. This wallet, by Hermès, represents another nod to Michael's professional habits. He says: "It represents how I like to be, 'strip it down', whether in writing or design or life. You see these guys walking around with wallets as thick as a Reuben sandwich and you think, What is in there?"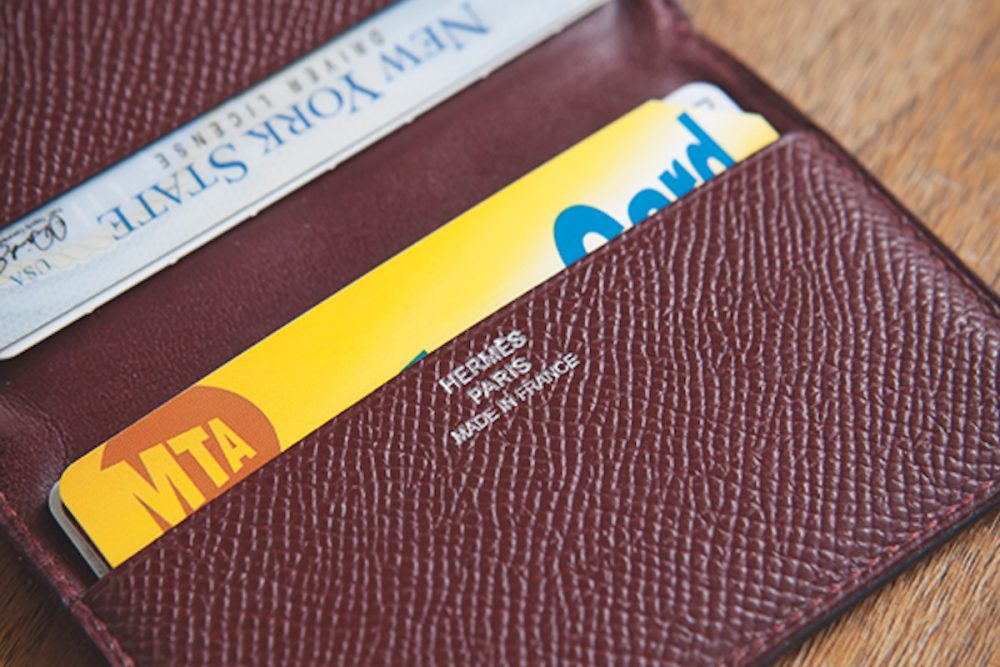 5. This Cartier Tank with a tan alligator strap is the first watch he has ever owned. "I love the story behind the Tank, it has a real resonance," he says. "I like things with stories. I just think it is the most elegant watch ever made."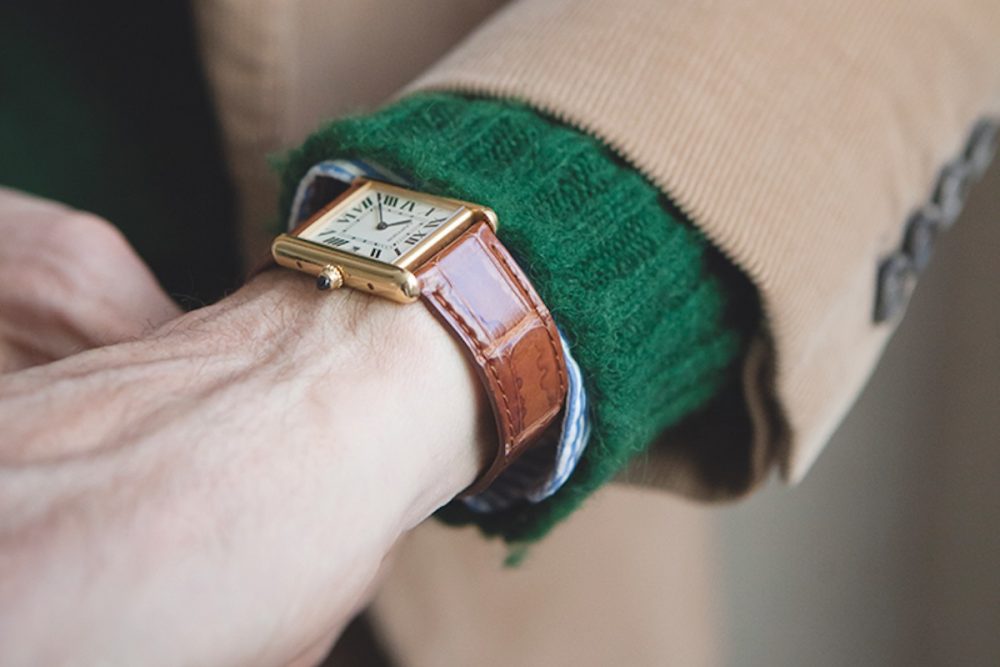 6. The Chukka boots from Alden work for Michael because they suit his semi-formal dress code. He believes that buying cheap shoes is one of life's false economies, quite right too. "It is part of that old maxim, 'It starts with the shoes' — if you feel good with how you are moving through the world literally, it will make every outfit better."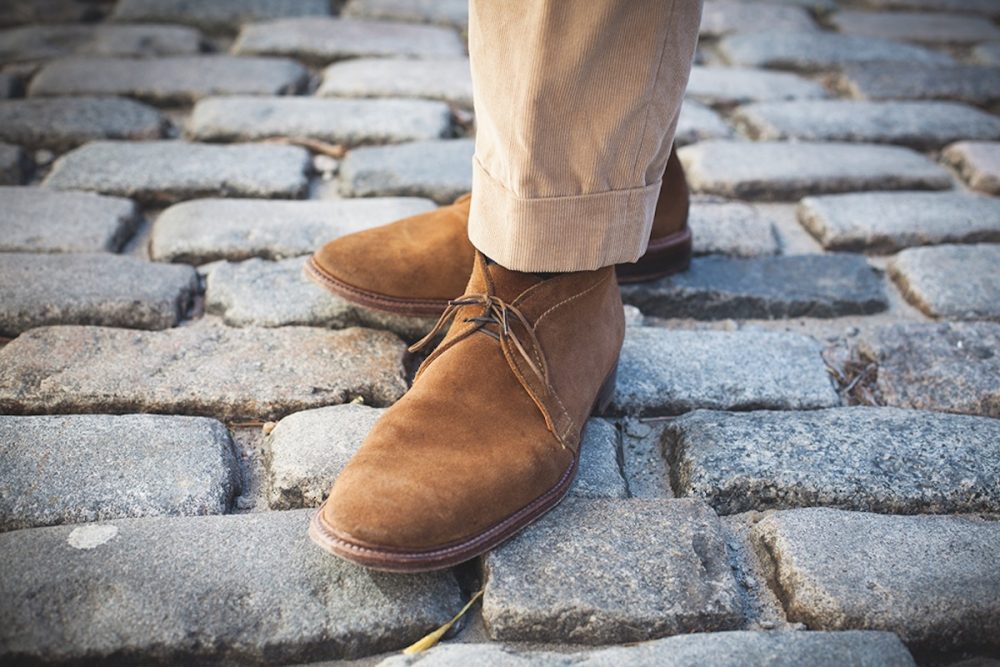 7. This railroad spike, which sits on Michael's desk as a paperweight, was taken from the railroad yard where his grandfather worked. Because of journo lingo like 'pegs' and 'spiking', "the metaphor works in a few ways", he says.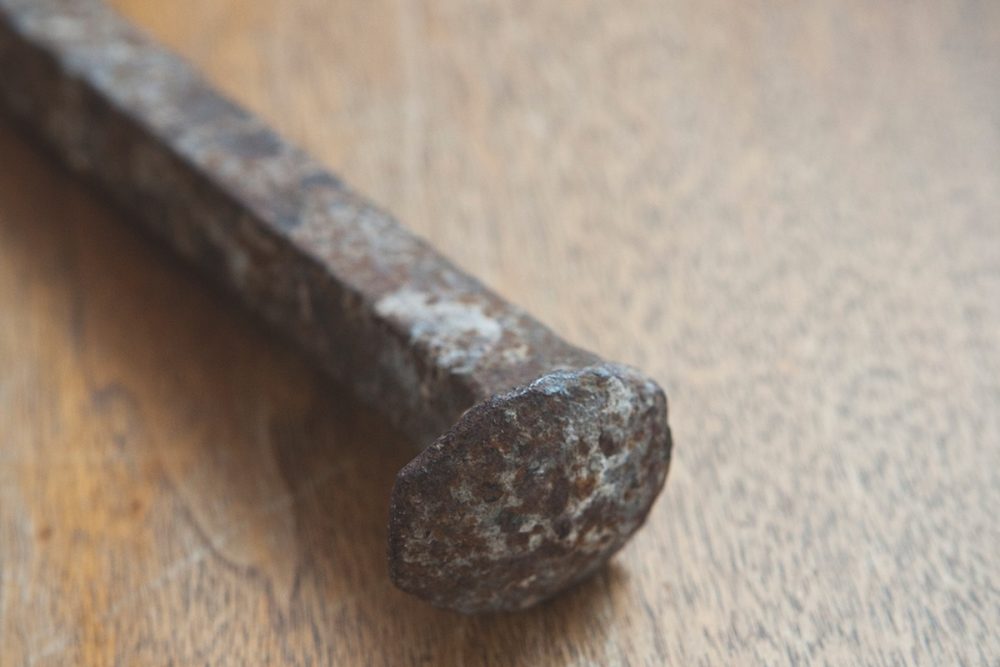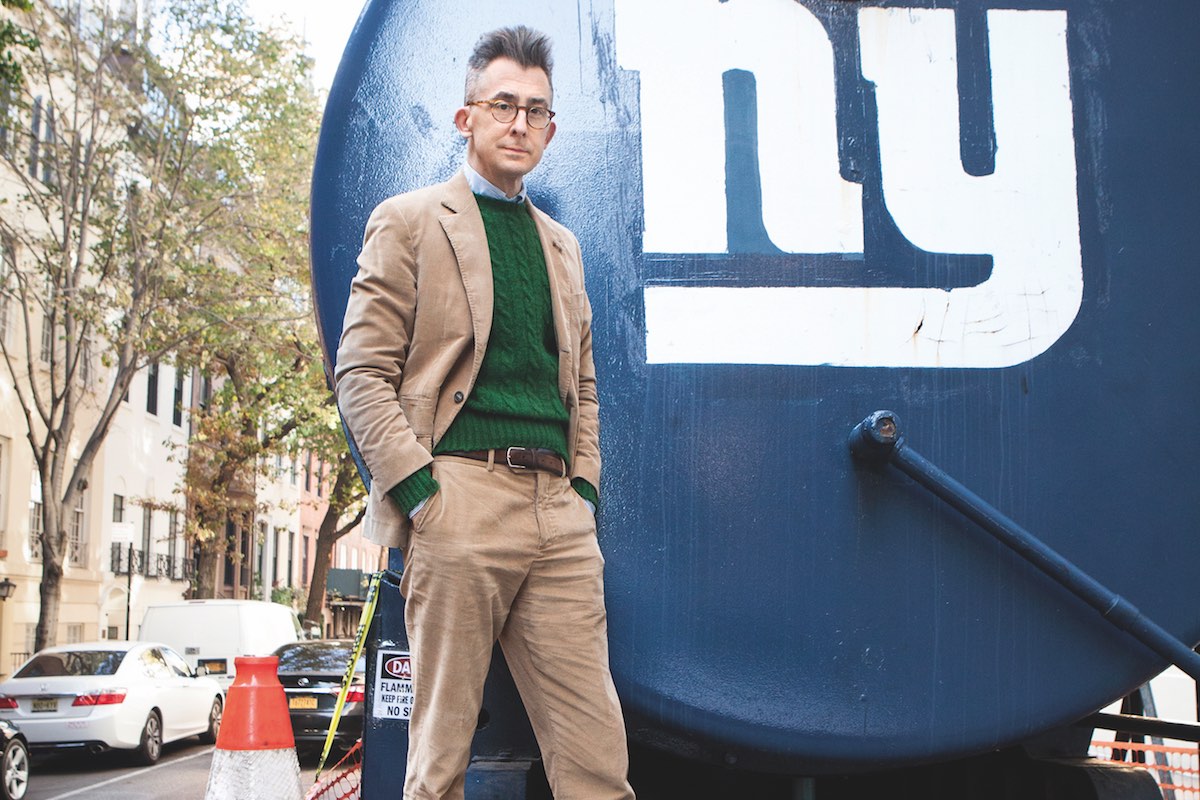 8. When Oscar Wilde said that we should take trivial things in life seriously, unassuming objects like this pencil fit into that category, and for good reason. "The poet Robert Graves had an old Roman coin on his desk when he wrote
I
,
Claudius
. He believed touching objects from that period helped him conjure moments you needed to see. This was a pencil my father used in his role as a newspaper editor in Chicago and I used it while writing my book."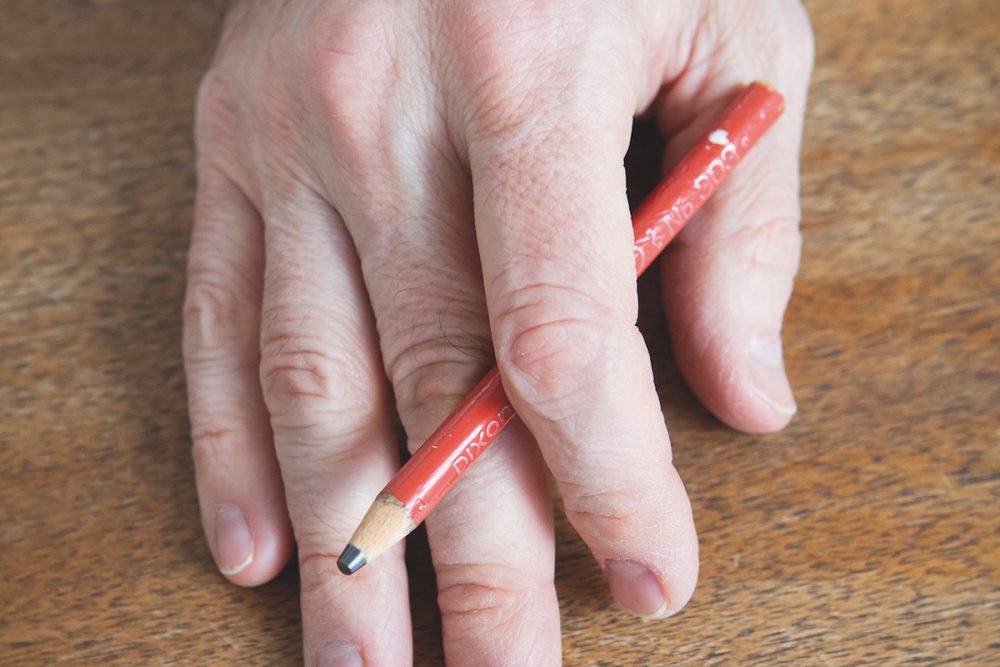 9. Perhaps the cheapest item but the one with the highest value: a newspaper cutting with an advert for a 'Gal Friday' to work at the
Chicago Tribune
, which Michael's grandmother ripped from the paper and gave to his mother. She applied for the job, got it, and it was where she met Michael's father. "As a storyteller I am fascinated by that," he says. "I keep it as a reminder of how in life these little moments come along and nudge people on these paths that have profound implications."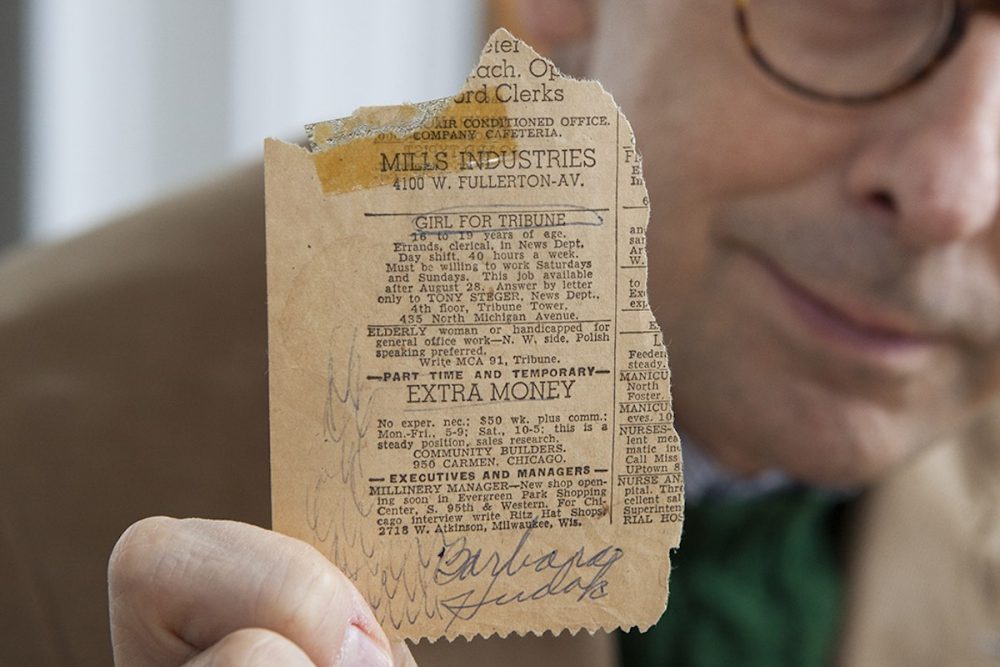 10. "A letter opener I keep on my desk, carved out of balsa wood. My father made it for his older brother, and my uncle gave it to me after my father died. I am a believer in talismans, that when you touch something that was touched by someone else, it can take you back and give you a touch of energy."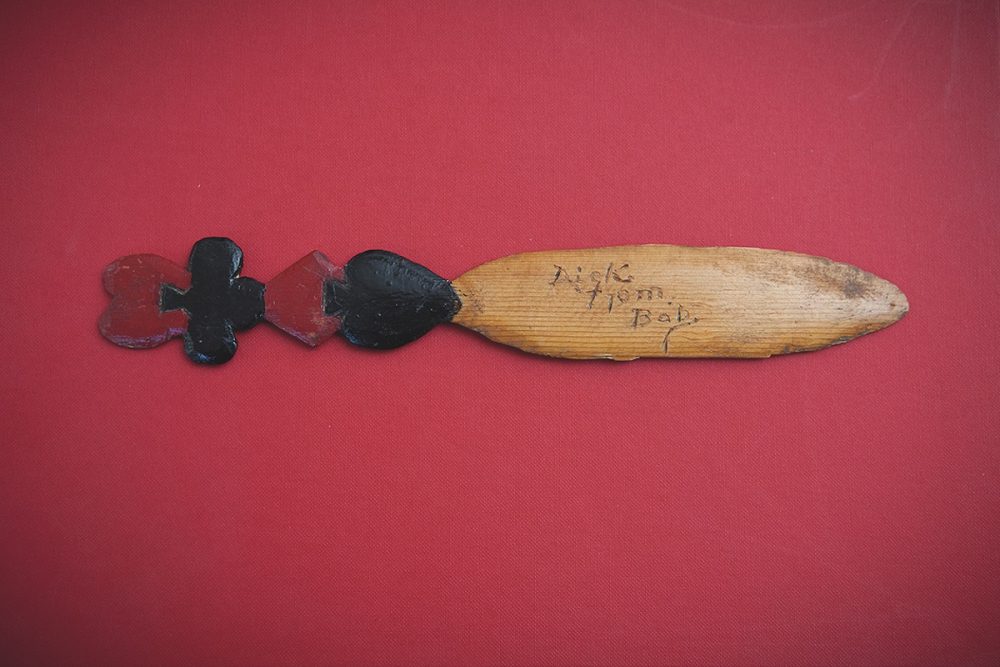 11. He married Brooke at La Grenouille, and pilfered a matchbox on the day as a memento. Perhaps less light-fingered than the ashtray, but no less romantic and sentimental. The wedding ring was his grandmother's, to whom he was very close. He had it resized so it would fit.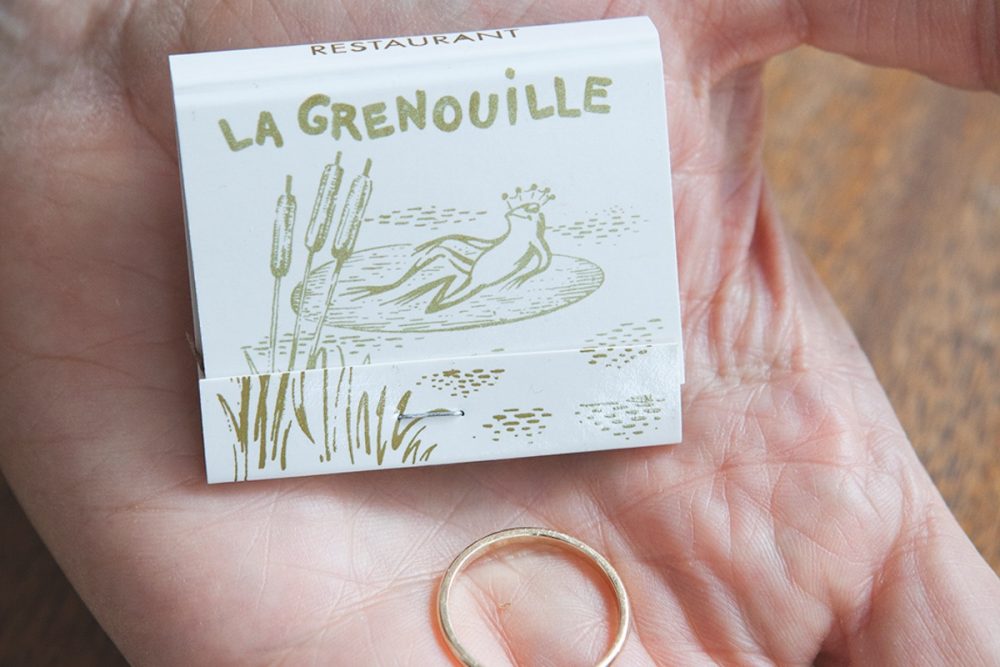 You can also view this feature in Issue 75 of
The Rake
- on newsstands worldwide now. Available to buy immediately now on TheRake.com as
single issue
,
12 month subscription
or
24 month subscription.
Subscribers, please allow up to 3 weeks to receive your magazine.