For the love of shirtmaking - Alessandro Gherardi
Made entirely in Italy, Alessandro Gherardi's shirts offer unbelievable quality and value thanks to decades' worth of experience.
Alessandro Gherardi knows a thing or two about shirtmaking. In fact, we'd go so far as to say he knows all there is to it, shirtmaking having been his profession for life. Gherardi has forged a career out of evolving and perfecting that most ubiquitous of menswear garments - the shirt - but elevating it in such a way that few other brands can ever hope to achieve. In the course of his journey, he has also created a company that cherishes it employees, instilling in them the heritage and honour of the bespoke tradition, guaranteeing that the Gherardi name will long be associated with luxury and innovation. The Italian has produced shirts for the leading fashion brands in the world, but it's his own label that gets us excited. Take the classic white shirt, for example. Simple in theory, but to perfect all of the nuances of cut and fabric takes a mastery developed over years. Gherardi's white shirts are a joy to wear, at once elegant and comfortable. The classic model with back darts, mother-of-pearl buttons and a subtle cutaway collar is a fantastic choice for everyday business attire, while a semi-Italian collar with French cuffs is a considered option for more a more formal evening event. Light blue business shirting is also handsomely catered for in the guise of a blue cotton poplin shirt produced at Milan's historic Larusmiani mill. It is a regular cut with mother-of-pearl buttons and a small semi-spread, Italian-style collar that will provide the perfect canvas for your tie options. The same style of shirt also comes in a vibrant blue pinstripe to change things up from Monday to Friday.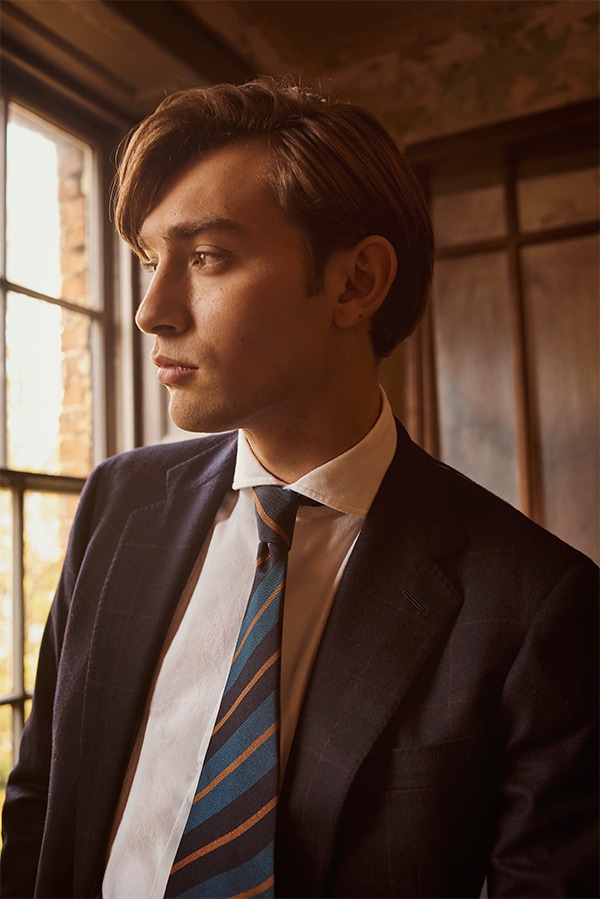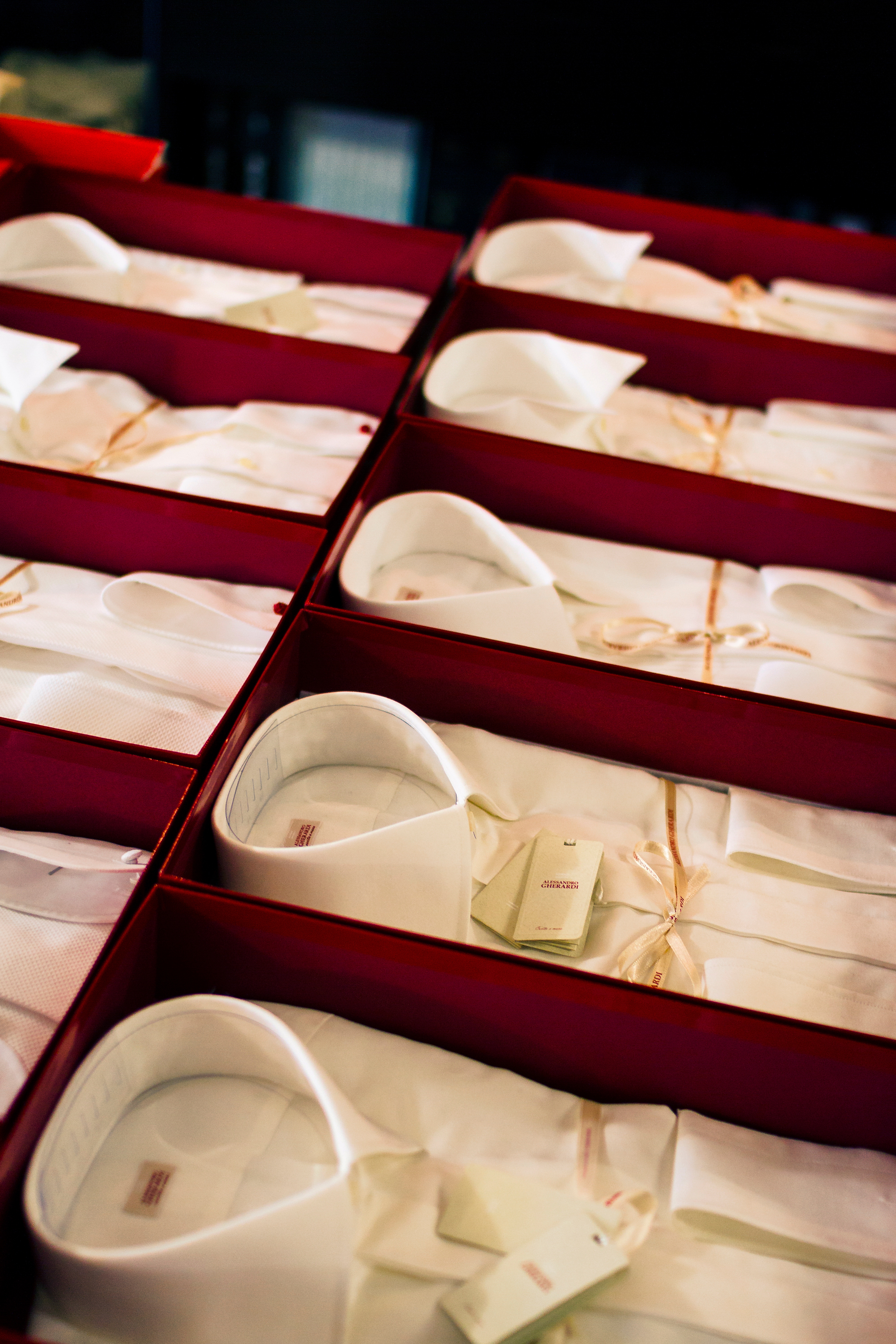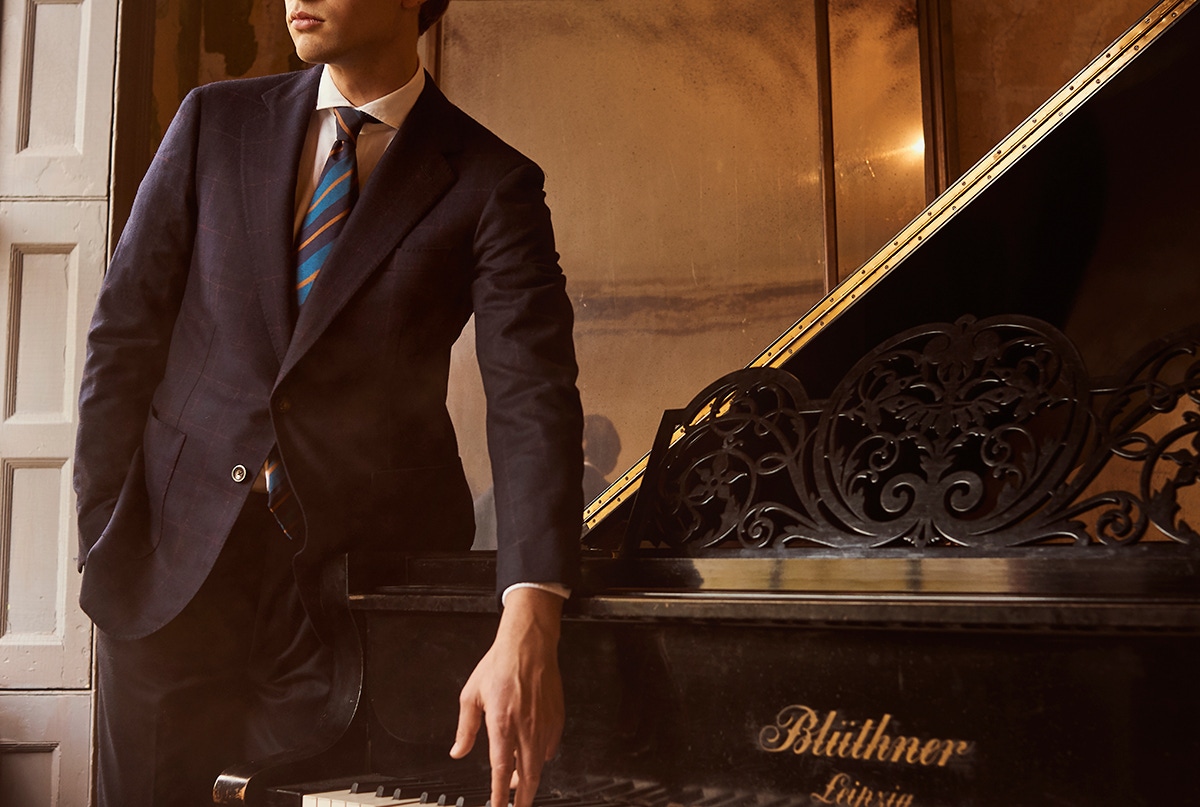 Of course, Gherardi also excels in cutting more casual genres of shirting, not least in denim. In fact two of our favourite denim shirts styles this season have Gherardi's name in them. Infinitely wearable and available in two different washes, they are both cut from super-soft washed-cotton and have a French collar and rounded cuffs, perfectly casual for weekend attire but still retaining enough classic elements to dress down a suit or jacket. For a 100% Made in Italy product that comes hand-finished, Alessandro Gherardi provides amazing value. While he has always championed the handcraft of bespoke shirtmaking, Gherardi has also been smart to innovate his production processes over the years by investing in Italian machinery and technology. He continues to use only the finest fabrics, the provenance of which are carefully assessed to ensure they meet today's sustainability standards. If you haven't invested in a Gherardi shirt before, we'd thoroughly recommend you do.