ALEXANDER KRAFT MONTE CARLO COLLECTION - Pre Order Now
Alexander Kraft enacts an ethical revolution by creating "Alexander Kraft Monte Carlo", his sartorial line of supremely elegant, timeless clothing, and intentionally making it the best value on the sartorial landscape.
Alexander Kraft, style icon, international entrepreneur, owner & CEO of such companies as luxury real estate - behemoth "Sotheby's International Realty" in France and Monaco or the ultra-charming hotel-restaurant "La Maison Bleue" in Provence, and the world's greatest living Jedi-Master of curating life as an expression of his impeccable taste, is about to enact a revolution. Not a revolution of political dissent. Not an armed insurrection against an oppressive hegemony. But one that is just as radical. Because, after years of preparation, he has launched his eponymous clothing brand which you can pre-order
here
– and yes, I think it is the most exciting expression of classic style and tailored elegance to emerge in recent memory: Beautifully designed garments, exquisitely crafted by an artisanal tailoring factory in Puglia, using only the best Vitale Barberis Canonico and Lovat Mill fabrics, but intentionally priced far below market expectations in order to make it a symbol of a new, value-conscious post Covid-19 world. Even before the outbreak of the Corona Virus pandemic, it was Kraft's passionate desire to offer the best value proposition on the sartorial landscape as an expression of his core ethic. He explains, "Today, luxury is not simply the creation of something expensive or beautiful, it is a statement of the producer's values. I consciously chose to launch "Alexander Kraft Monte Carlo" purely digitally. That way, I eliminate the enormous overheads resulting from brick and mortar shops, reseller mark-ups or costly ad campaigns. Communication and distribution are through my own social media and - website as well as those of The Rake. Further, I was able to negotiate favorable terms with top-end suppliers because they wanted to be part of this groundbreaking project and were proud to have the name of their mills displayed inside the jackets. Finally, I reduced my own profit margins. By doing all this, I was able to pass the considerable combined savings on to my customer who, to me, is the most important person in this equation."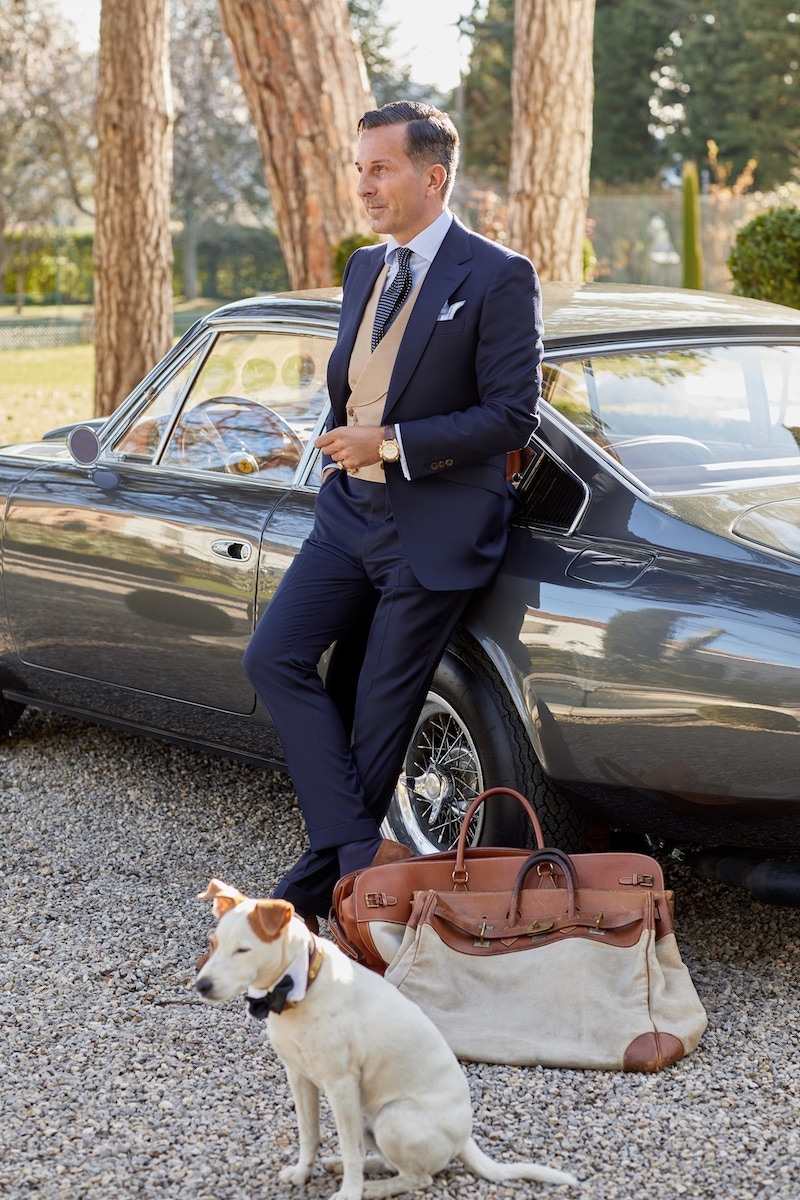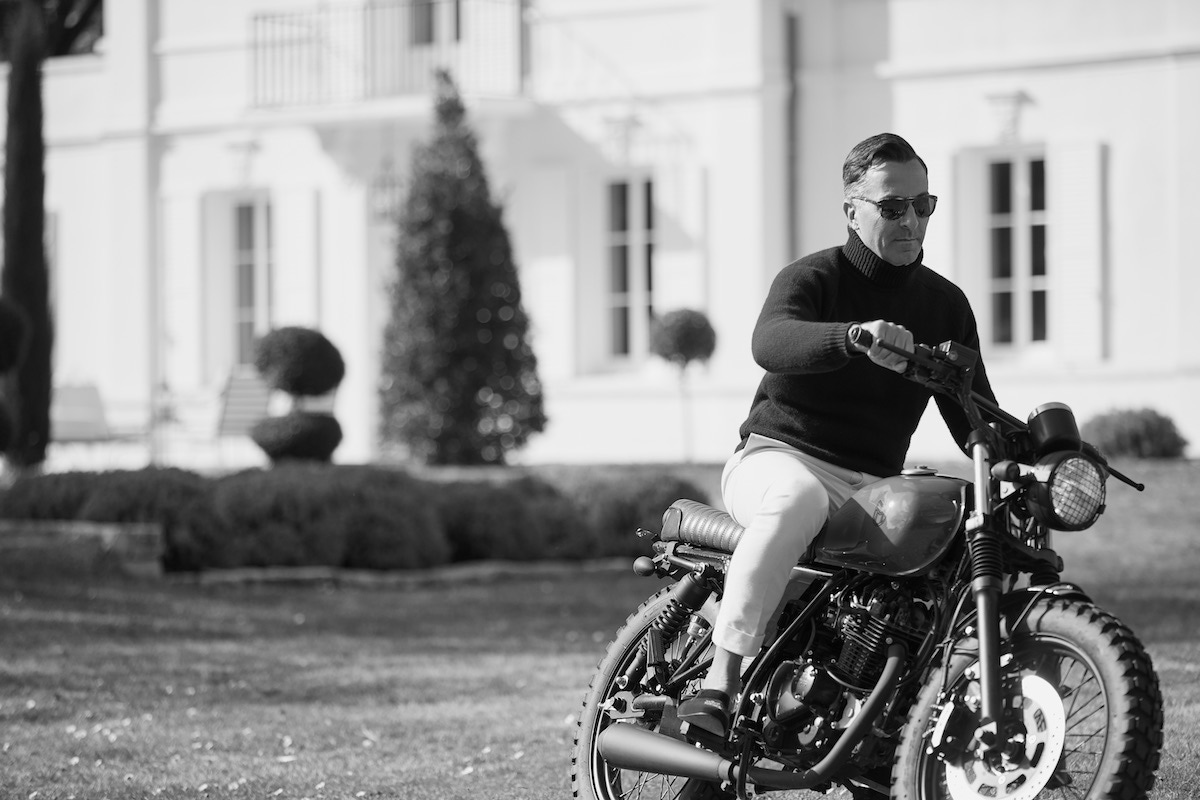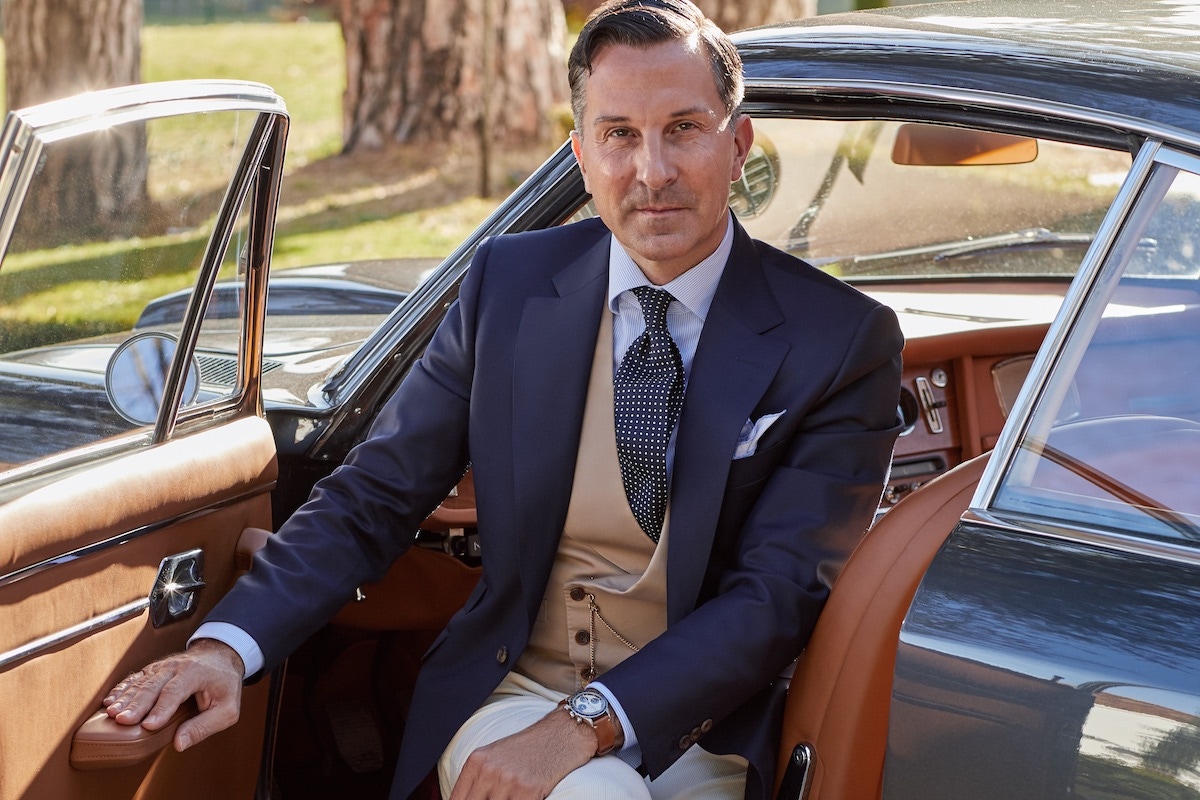 So just how great is the value of the
Alexander Kraft Monte Carlo
clothing line? Says Kraft, "I wanted to price a three piece "Alexander Kraft Monte Carlo" suit, that is carefully designed with high-end details and 100 percent "Made in Italy" by seasoned craftsmen in Puglia using only the finest materials, at just slightly above one thousand Euros. From a price perspective, I deliberately placed myself above someone like Suit Supply but largely below the majority of mainstream luxury brands, at the same time offering a quality, and hopefully a style, that is unheard of in this price segment." Frankly, I for my part have rarely, if ever, seen a ready-to-wear suit that resembles in look and feel so much a bespoke suit – for 8 times the price - than an
Alexander Kraft Monte Carlo
suit. Thus, Kraft has engineered a brand with a relevance that resonates particularly powerfully. He says, "I feel the post Covid-19 world will be different from the world before it. I think people will still want to spend, but no longer spend mindlessly. They will buy less, but more discerningly. They will want garments that are beautiful, but that stay relevant and that last, that age well. Thus, my collection strives to not only offer exceptional value for money in terms of quality, but also two additional style differentiators: Something I call a "permanent capsule collection quality", and "seasonal independence". Kraft explains: "All my items can be bought separately and be endlessly "mixed and matched". For example a young client could acquire one of my double breasted waistcoats in beige cotton or grey wool and combine it with a pair of old jeans and a navy blazer, be it from my line or another company, and thereby infuse new life into his existing wardrobe and make it more sustainable. In addition, 80% of my collection can be worn year-round as all my jackets are only half-lined and most cloths I have chosen, from wools to flannels and tweeds, are of medium weight, making them suitable for year-round wear. So a half-lined jacket in light tweed might be worn not only in fall and winter, but well into spring, for example with lighter trousers and a polo shirt." "I hope that the concepts of seasonality and fast fashion trends, and the pre-programmed waste they create, will start to lose their relevance for the younger generation who, as once can start to see, is already gravitating towards vintage clothing and things that endure. I would love for "Alexander Kraft Monte Carlo" to become a symbol of a new, healthier attitude to luxury, one that combines ethics, value and timelessness."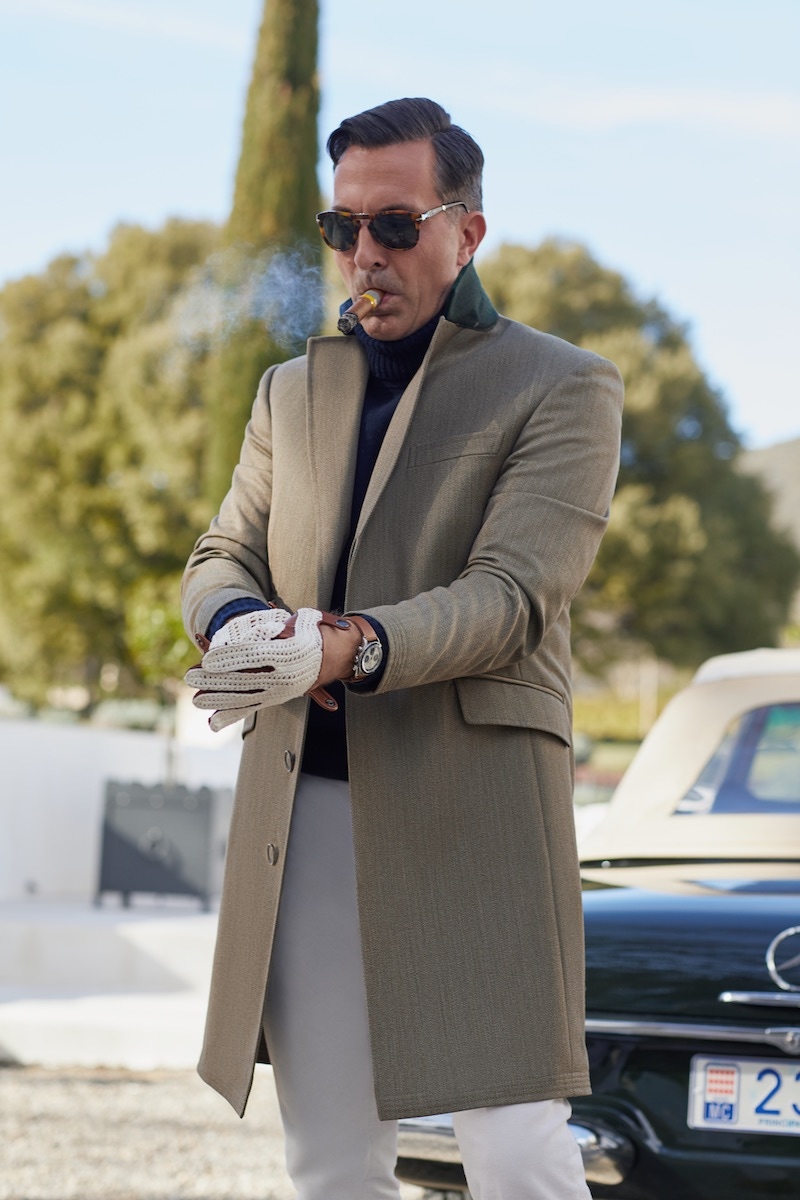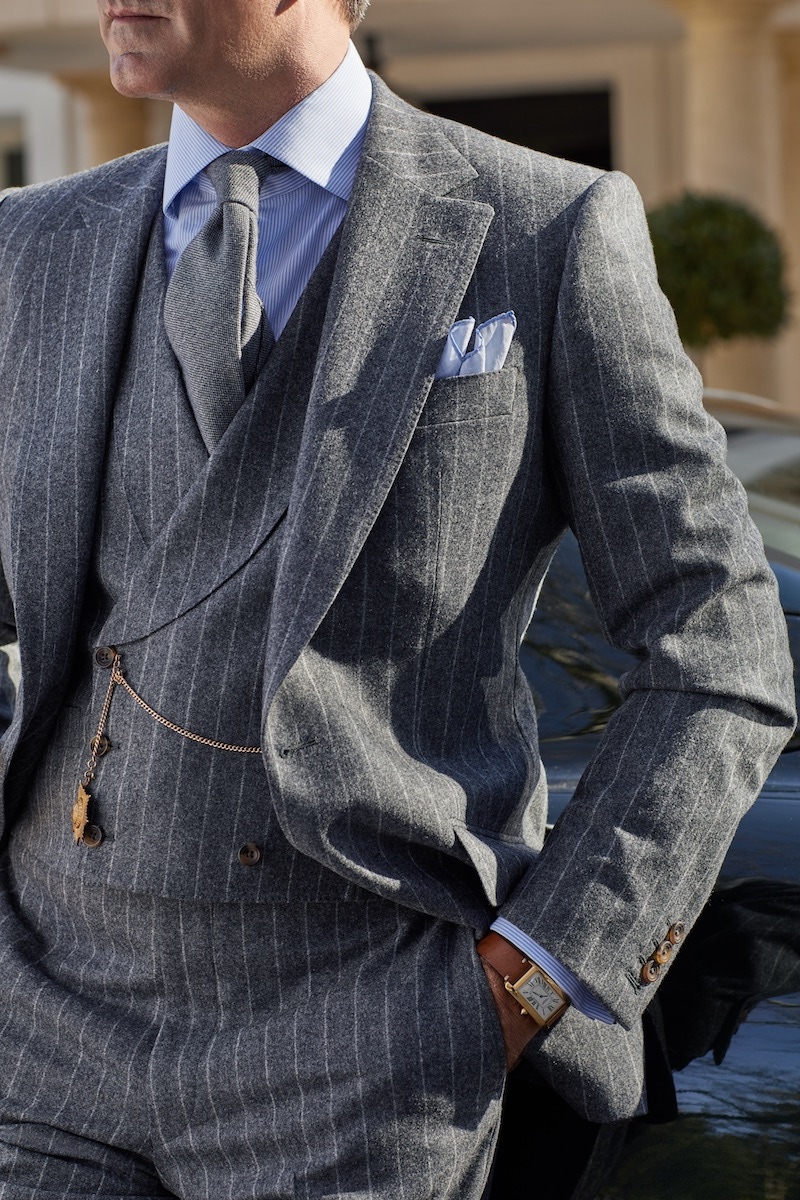 One motivating factor for Kraft was the idea of making "Alexander Kraft Monte Carlo" accessible to the younger generation. He explains, "I receive a constant flood of messages from younger people, millennials or even Generation Z's, that admire the way I live and the way I dress. For me, it was important that even someone in his late teens or his early twenties could afford a piece from "Alexander Kraft Monte Carlo" so that they can share a part of my style and thus of my life." When asked if he thinks encouraging young men to dress in the, decidedly rakish, "Alexander Kraft Monte Carlo" way could be considered frivolous, he replies, "Not at all. When someone is dressed beautifully, in an immaculate yet natural way, he will look at himself in a different manner, with a certain confidence. And he will also note how people perceive, and treat, him differently." Kraft's appreciation for the transformative power of style has deep roots in his personal story as a young man. He confides, "When I was a growing up, I had an excellent academic record and already a distinct personal style. But when I went to interview for a place at an elite school, the person interviewing said that he could not recommend me. He felt I was a bit too diffident, a bit too reserved for that place. So I was walking home, naturally feeling rather distraught, and as if by divine providence, came across my first Ralph Lauren flagship store. I discovered a universe that not only projected elegance and refinement, but also confidence and a certain assertive attitude. So I started to not only to integrate a lot of Ralph Lauren clothes into my existing wardrobe, but also to wear them in the RL – way: Confident, natural but assertive. Let me be clear. The clothes didn't transform me. But they helped to give me the confidence to be myself, and unapologetically so. When I looked in the mirror, or noticed how people treated me, I felt confident. And I the next time I went back to the interview, that same man laughed and said that it was like I was a new person. I wasn't. I was the same person. But the clothes and their style helped me express a part of myself that I didn't always dare to show before. And that's why I never, ever, underestimate the power of a first impression, of clothing and style. Dressing the way I do, living the way I do, without hesitation or apology, has helped me build the career that I have. If there is a young man who can put on an "Alexander Kraft Monte Carlo" suit or casual item, which then gives him the confidence to excel in an interview, gain a place at his dream university, land a job or simply encourage him to ask his dream girl on a date, then I will have truly succeeded.
Alexander Kraft Monte Carlo
is about giving to others what clothing gave to me: Confidence. But in order to do this, I had to make it accessible to the younger generation in terms of price and style."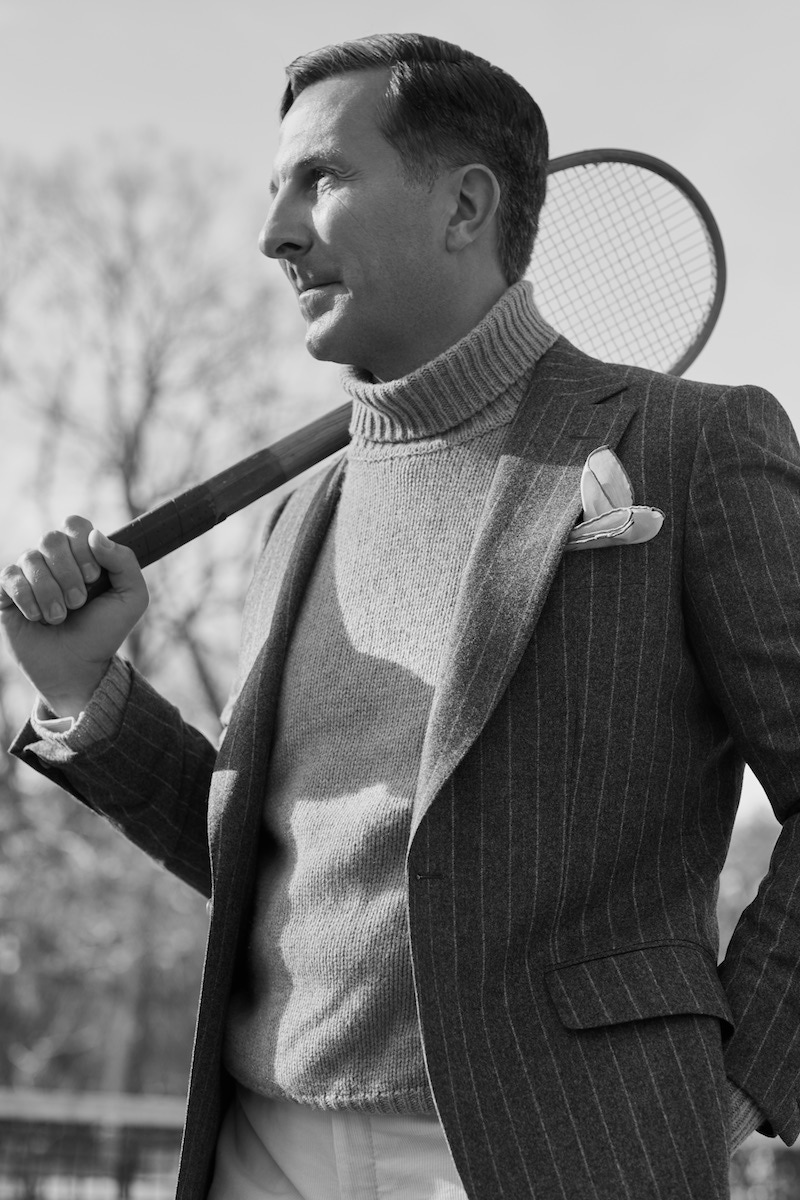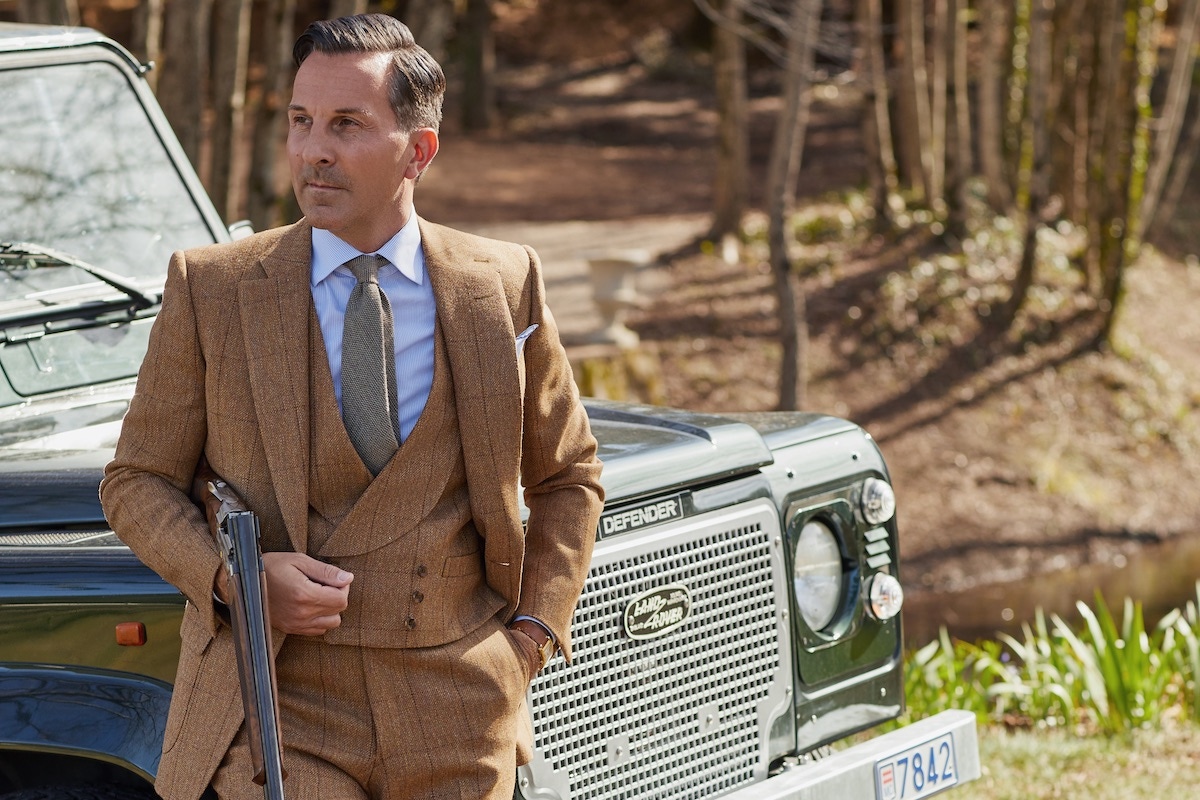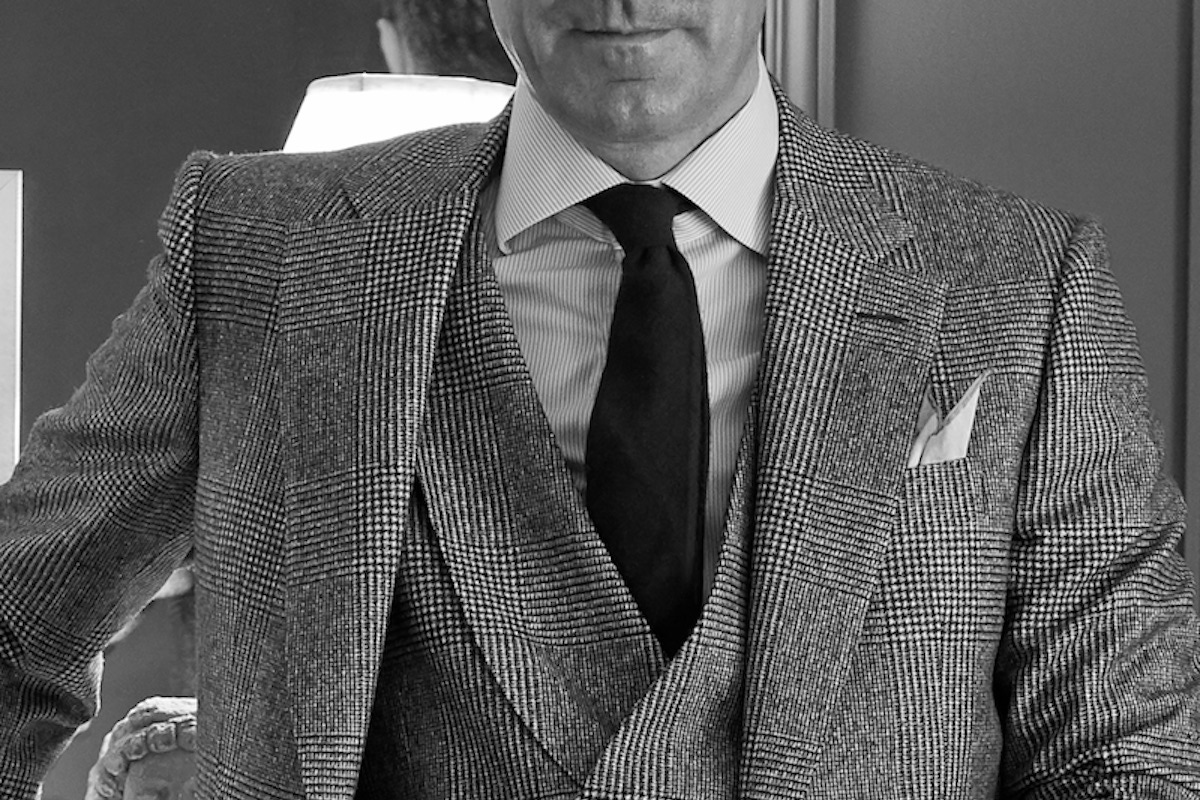 When asked if he feels that pricing a well-made, three piece suit at just above one thousand euros might ironically make it almost too low for the more mature customer, his answer is an emphatic, "Absolutely not. From my experience in the luxury industry, everyone, regardless of their age or demographic, is value conscious, from the billionaire to the student, and probably even more so in the post Covid-19 world. And when real connoisseurs, not label snobs or wannabe expert bloggers, put on my jacket, and discover how the shoulders are roped but still soft, examine the quality of the half-lined construction, the working button holes, the flower loop, the real horn buttons, the sloped pockets, the perfectly aligned patterns, when they look in the mirror and see how nuanced the cut is, they will understand that these are real, sartorial clothes with an almost bespoke vibe. But at the same time I want to democratize style. I don't think looking elegant should be reserved for only the happy few with a lot of money. Disparity is killing society, today more than ever. Only a tiny fraction of people can spend 8.000 Euros on a bespoke suit or 900 Euros on casual trousers. But infinitely more men will be able to afford an
Alexander Kraft Monte Carlo
790 Euro jacket, or even only a €240 waistcoat that they can then combine with existing items and make it a stepping stone for future acquisitions. And they might wear and combine it in such a way that they look infinitely better than somebody kitted out from head-to-toe in an ultra-expensive designer label." "Basically, I've taken everything I've learned about style and workmanship from my almost three decades of bespoke experiences with the world's best tailors and artisans, as well as all my social connections and accumulated business know-how, and incorporated it into the creation of a very well-made and timeless, yet affordable, cloth line that I hope can make anyone look and feel great, and give them the confidence to realize their dreams in the same way clothes helped me realize my own."
Alexander Kraft Monte Carlo
is available in limited quantities on TheRake.com as of today, Friday 1st May 2020. Please visit
here
to pre-order. Please note due to overwhelming response we may not be able to fulfill all requests however we would be pleased to alert you when new stock becomes available.