Alfredo Rifugio: A disciple of leather
More than just leather jackets, Alfredo Rifugio's creations are true works of art that should be cherished.
Alfredo Rifugio's leather wizardry has earnt him a few noble craftsmanship titles over the years. One familiar appellation is the 'Lord of Leather', but the style of name he has become internationally identified with is "The King of Handmade Leather Jackets". This stature of recognition does not get issued overnight. Rifugio began his profession at the age of 13 and has been a bespoke master tailor for over 50 years. In that time, he has accrued an enviable client portfolio, but perhaps no one more distinguished than Pope John Paul II. In the early years of his papacy he noticed his personal pilot sporting a leather aviation jacket and so decided to commission one for himself. The "White Jewel" jacket in Australian calfskin was worn with pride on his Alpine holidays. Chosen by the Collage of Cardinals to be the apostolic successor of Saint Peter, the pope is the greatest influence in upholding the religious values of the Catholic Church, so it is no mean feat that he holds Rifugio's jackets in the highest regard.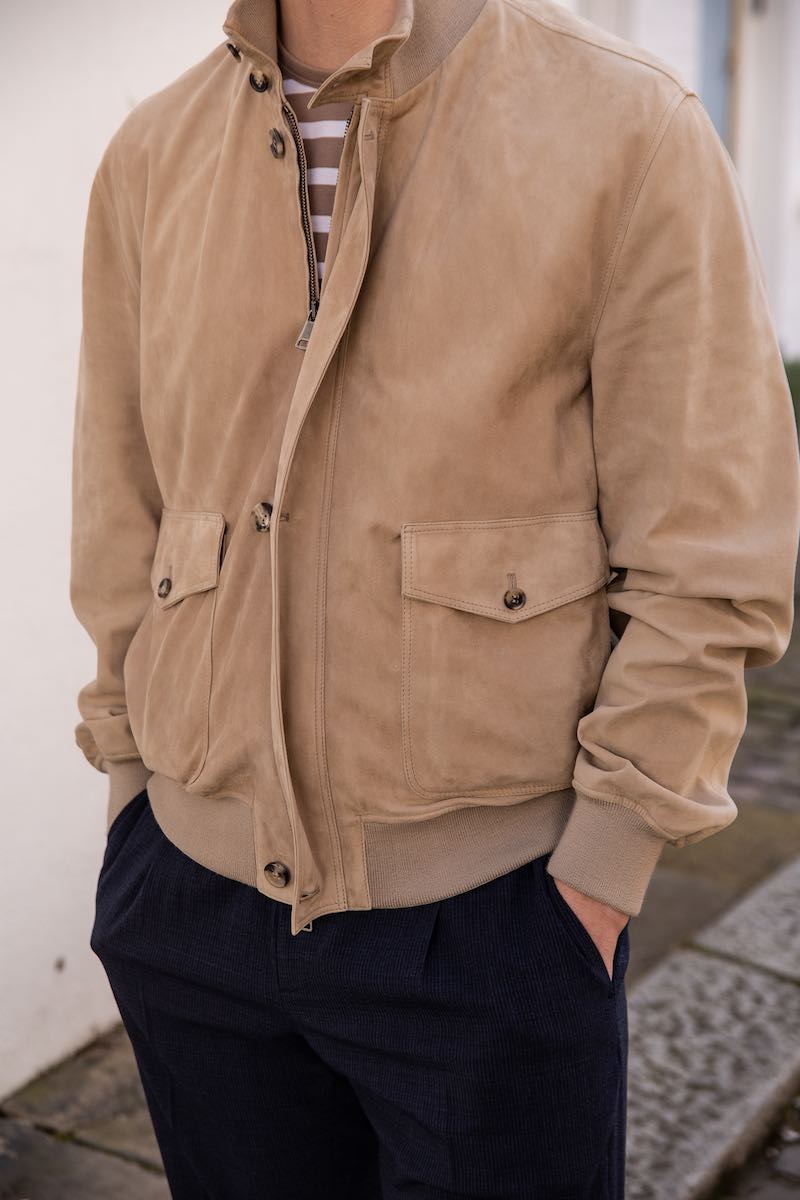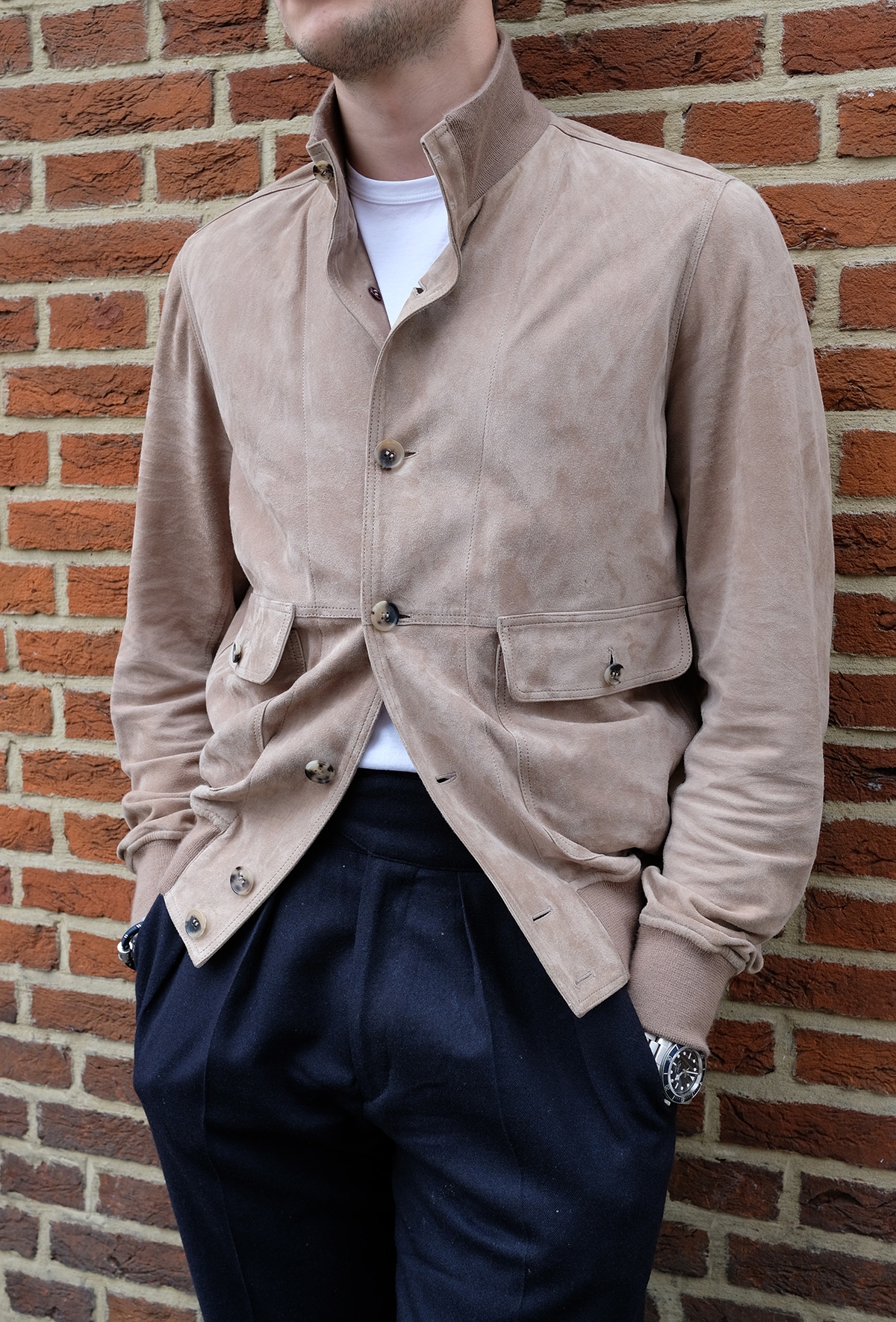 A lead in Naples' arbiter of style, Rifugio continues to produce levels of artistry in the city of artisanal excellence, supported by around ten truly outstanding makers, most of whom are women. The end product, some of which are offered on TheRake.com is the result of hours spent with needle and thread to rhythmically stitch seams with pinpoint precision. It is made all the more impressive by the wide variety of luxury skins that Rifugio uses on his jackets. In his summer collection he has incorporated baby goat suede, soft baby lamb leather and soft baby suede into his creations. And there is also a chance to become the owner of handmade calfskin light grain bags. Signifying a journey of elegance, there is a choice of either a tote bag, backpack and arm bag, depending on how light you're travelling. As some European countries anticipate the demand for safe travel again this summer, they're beginning to set out road maps of how this might be possible. The advection of hot air to the continent has also been carefully considered in Rifugio's latest collection. Unlined and reversible designs feature prominently, whilst there's jackets rendered in very lightweight suede to stop you from overheating.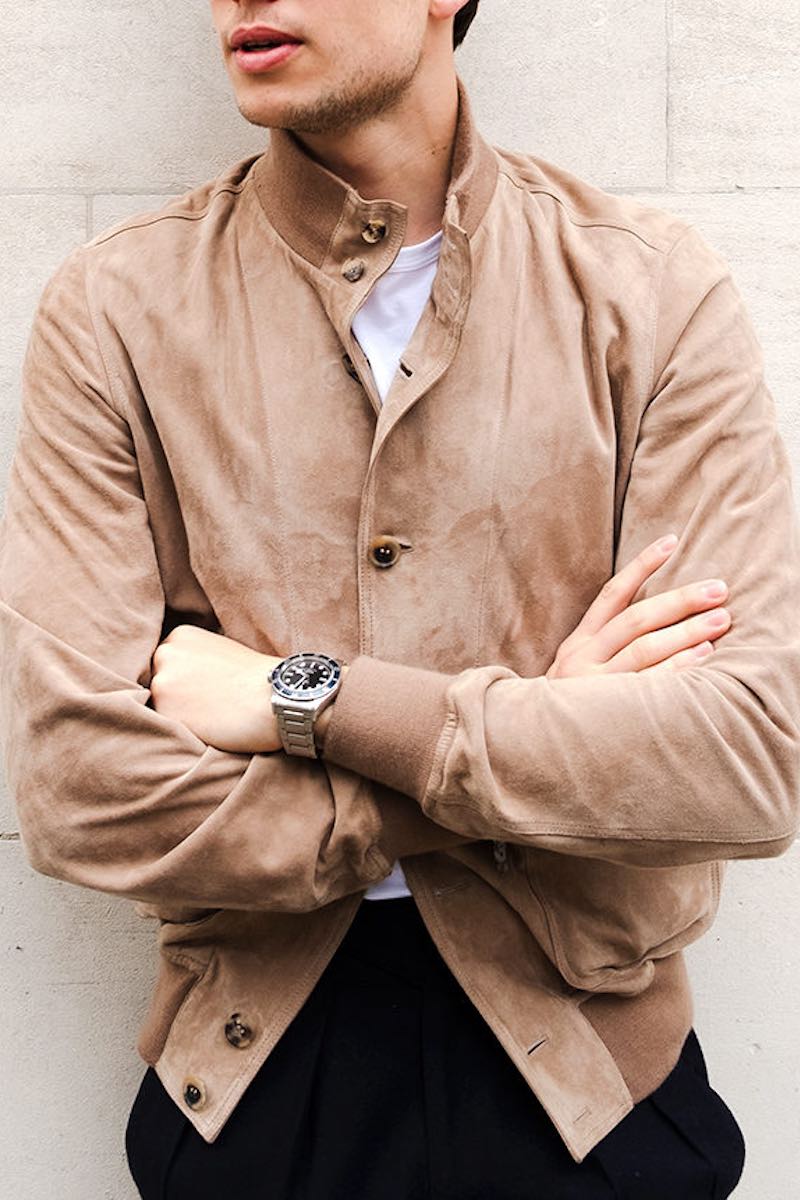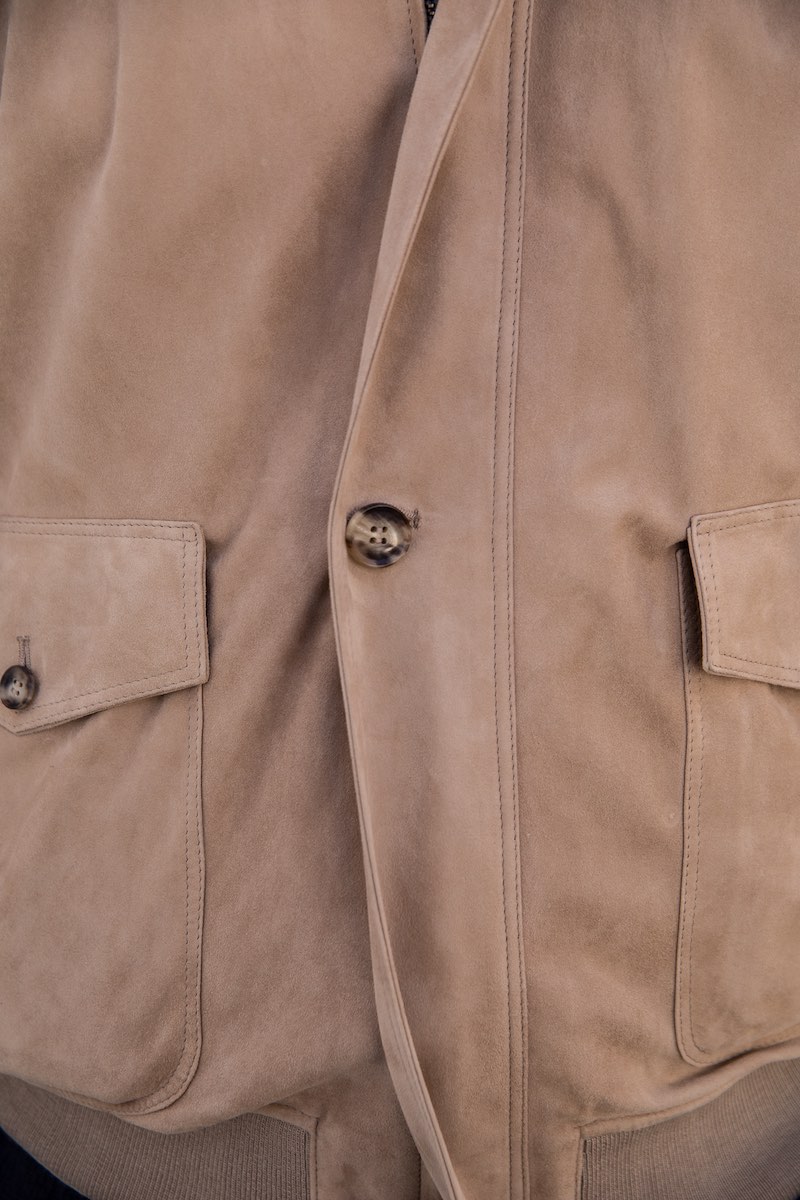 Over the years, we've noticed that Rifugio's white leather jackets are often the first to sell out on TheRake.com. This season you have a unique chance to join the white leather jacket club if you play your cards quickly, and opt for the white soft baby lamb leather handmade sport jacket. It is extremely lightweight, making it well-suited to the summer months and is a versatile piece as it works equally well when worn with jeans and chinos as it does with more formal attire. In the 1970s, journalists would be dashing in and out of their newspaper buildings on Fleet Street in flared trousers, oversized glasses and paisley ties. All of this rushing around meant that suit jackets became quite restrictive in the warmer months. This white jacket could act as the ideal replacement to a blazer and would look extremely cool when paired with a white shirt from Turnbull & Asser, a brown paisley tie from Fumagalli 1891, and a pair of classic-cut Kit Blake trousers, for a smart, but slightly louche work appearance. The same model of jacket can also be found in an understated puddle mud tone, made from soft baby suede.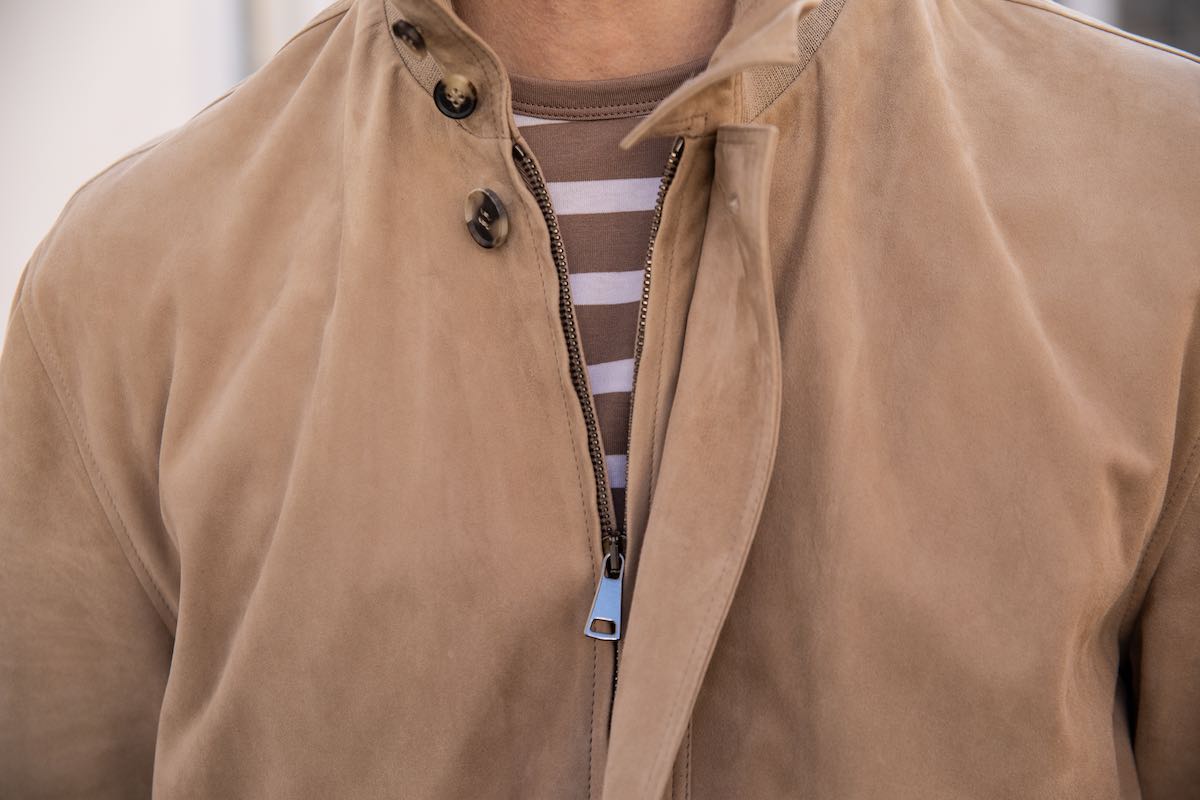 It has always been advisable to have a well-constructed bomber jacket in your arsenal, but even more so in this extended phase of informality. In a honey soft baby suede, Rifugio's iteration on the bomber jacket really is a spring masterpiece. A photographer primarily and valued friend of The Rake, Karl-Edwin Guerre exhibits this unique and ethereal glide with the way he wears his clothes. A natural trait, but Guerre is often perceived in this way when sporting Rifugio jackets. You can't help but think the two are drawn to each other by this ubiquitous ease of elegance that both Guerre and Rifugio pervade in their character. Guerre sports their traveller jackets and blazer regularly. In a lightweight walnut their soft baby suede shirt is a luxurious take on the safari shirt, whilst their honey soft baby suede sport safari jacket with four flap pockets and epaulettes is a romantic version of the safari jacket. On the more urban side, the deep blue soft baby suede iconic Rifugio blazer is a one-off piece, that will age with distinction and considering the painstaking artistry that has gone into this jacket, it shouldn't be deemed expensive – but rather a shrewd investment like all the other designs from "The King of Handmade Leather Jackets".