Alps & Meters: Sloping Back to Retro
Alps & Meters combines the best of old and new. It is where high-performance technical prowess blends in with pattern and colour eccentricities to form the optimum assortment of Alpine ski apparel.
Many feel the late 1960s and early 1970s was ski style at its height. On the slopes of the glamorous ski resorts in Switzerland - a kaleidoscope of existing and dethroned royalty would streak by on every turn. Industrial barons such as Gunter Sachs who successfully lit up the mountains in more ways than one would be seen slaloming in bright Lochan rollnecks; only for his speed to be impeded due to Brigitte Bardot in ribbed crimson leggings holding onto his waist from behind. Innovation of ski apparel has moved on quite considerably since then, but has jeopardised its flare, chicness and charisma. In fact, ski wear's unrelenting devotion to out peak other brands in terms of high-performance has suffocated the style out of it and has become downright mundane. There is, however, a small minority bucking that trend. An idea surfacing from nostalgic, coincidental and humble beginnings is that of Alps & Meters. The inspiration for the brand was sparked over a decade ago when Louis Joseph was skiing in Sweden. "I was in a mountain town and found an old ski sweater which really appealed to me, and because it was a knitwear piece, it had a lot of nostalgic attributes – I've skied in it ever since," he says. "Virtually everywhere I've gone, the sweater was a conversation starter. People wanted to know why I was wearing it, what did it feel like, was it protective. And knowing that that garment could be improved, really led to the formation of Alps & Meters."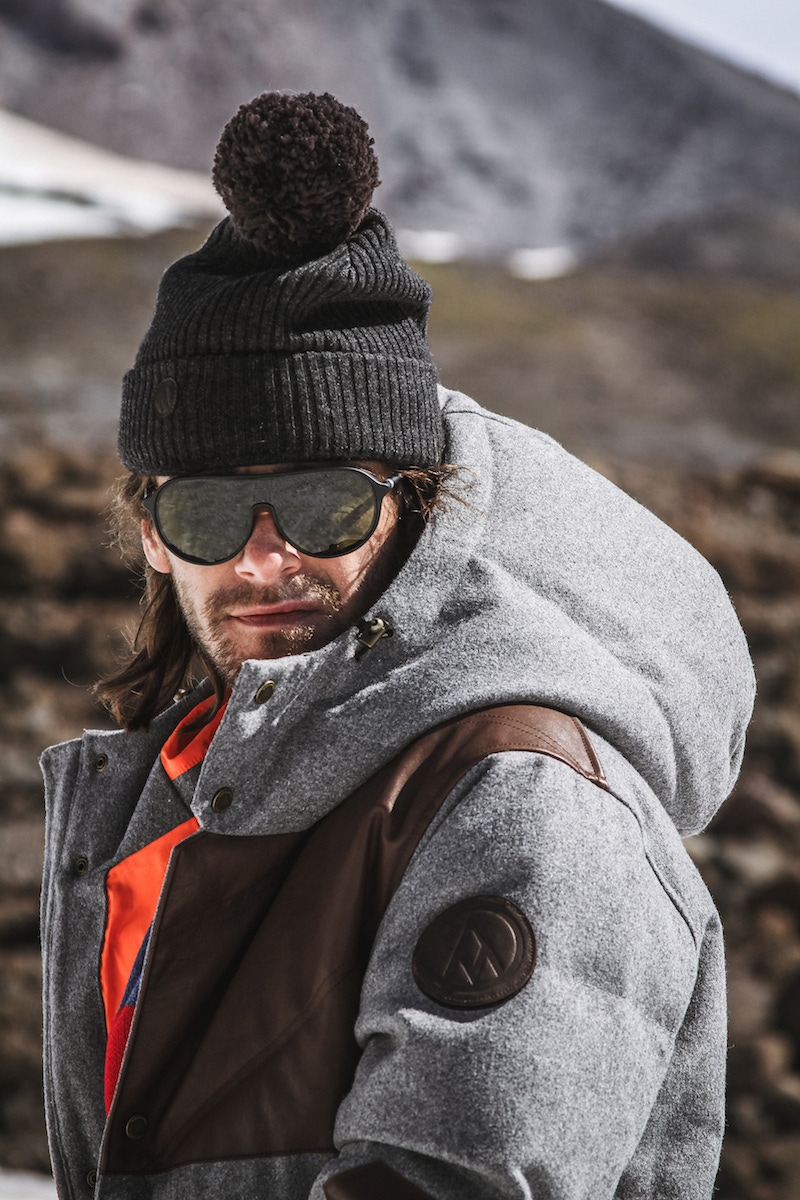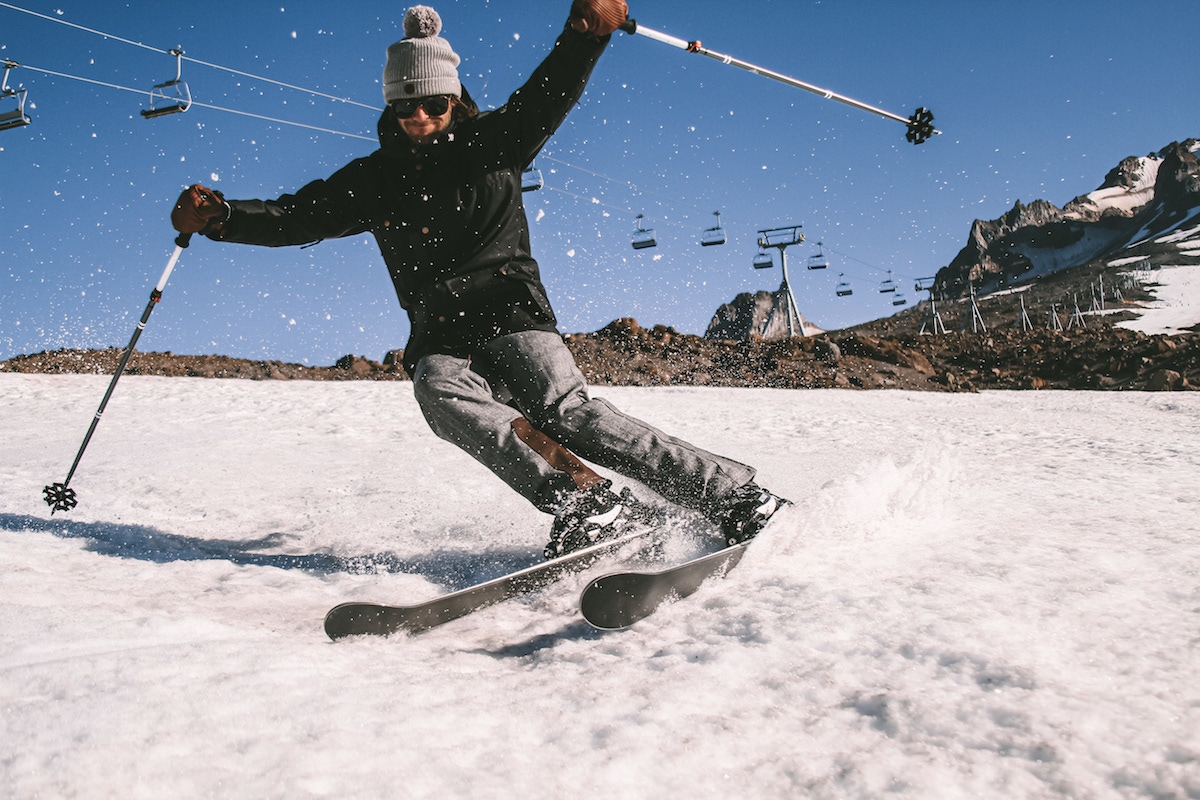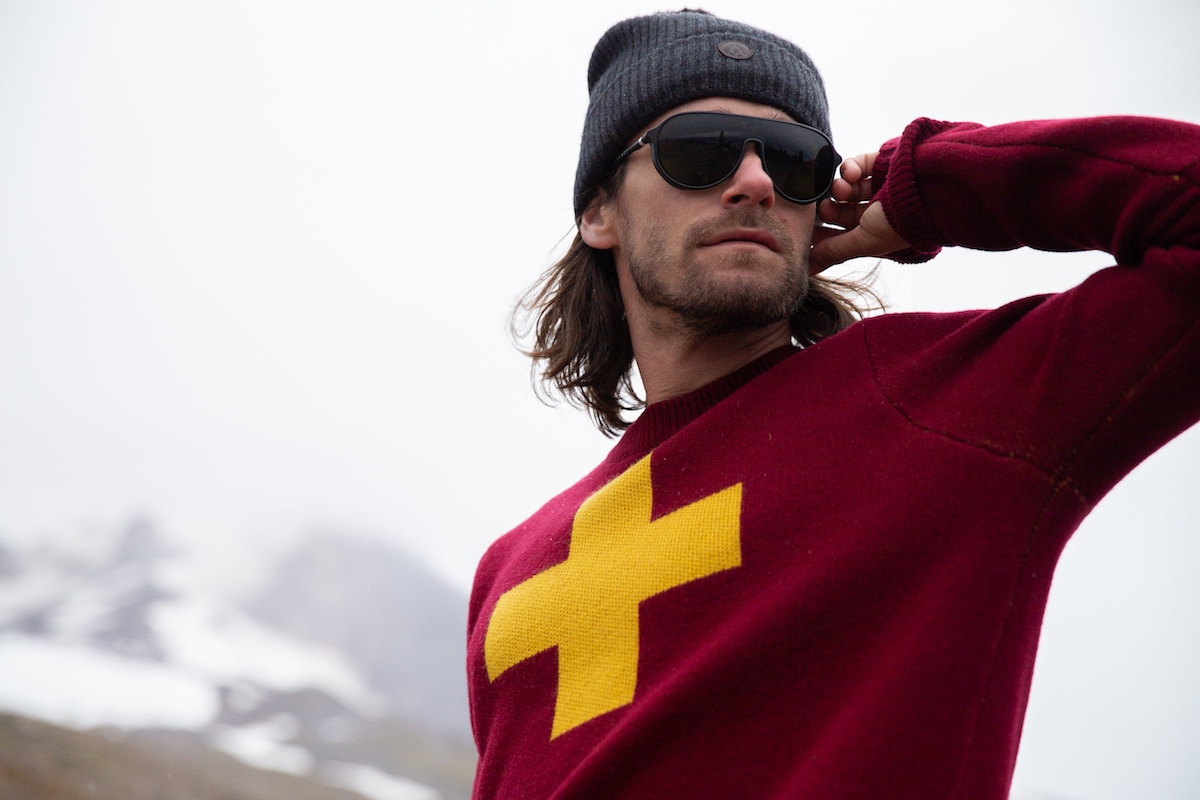 Joseph has managed to blend the brilliance of old-school styling with cutting-edge innovation. Combining classic construction – a synthesis of natural and man-made materials, timeless design and timely functionality - the brand has built up a loyal following. Although skiing in the large part is having to take a back seat, snow patrollers do not snoop in other corners of the globe, so it continues. Who knows, resorts may open up again in the new year, so it's wise to lap up the brand's vintage-inspired jumpers, to be fast out of alpine trap. Ironically, one of the standout pieces is a maroon ski race Patrol knit jumper. In a classic crewneck, made in 100% lambswool it brings some mild old humour to the slopes. If maroon isn't your colour, it can also be found in a royal blue hue. A camel in the Alps would be a surreal sight, but you can add a hint of Daliesque distortion, with the camel Alpine guide sweater. You will be well equipped in this sweater as its technically advanced woollen fibres offers warmth, comfortable range of motion and natural moisture wicking characteristics. It really is a signature mountain sweater and a homage to skiing's oldest form of protection and its original pioneers and guides. Resembling Bardot's aforementioned ski leggings, the guide sweater also comes in a matching crimson. Alternatively, the same model of sweater is also offered in luxurious cashmere.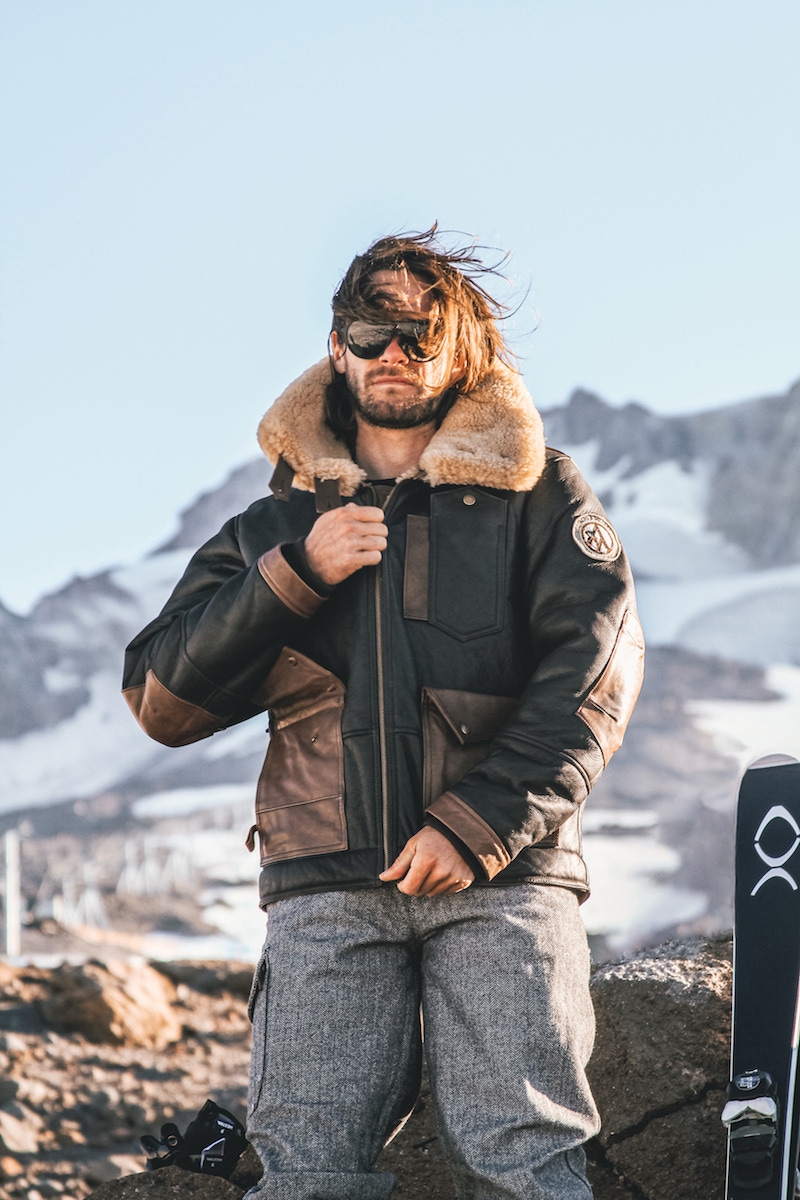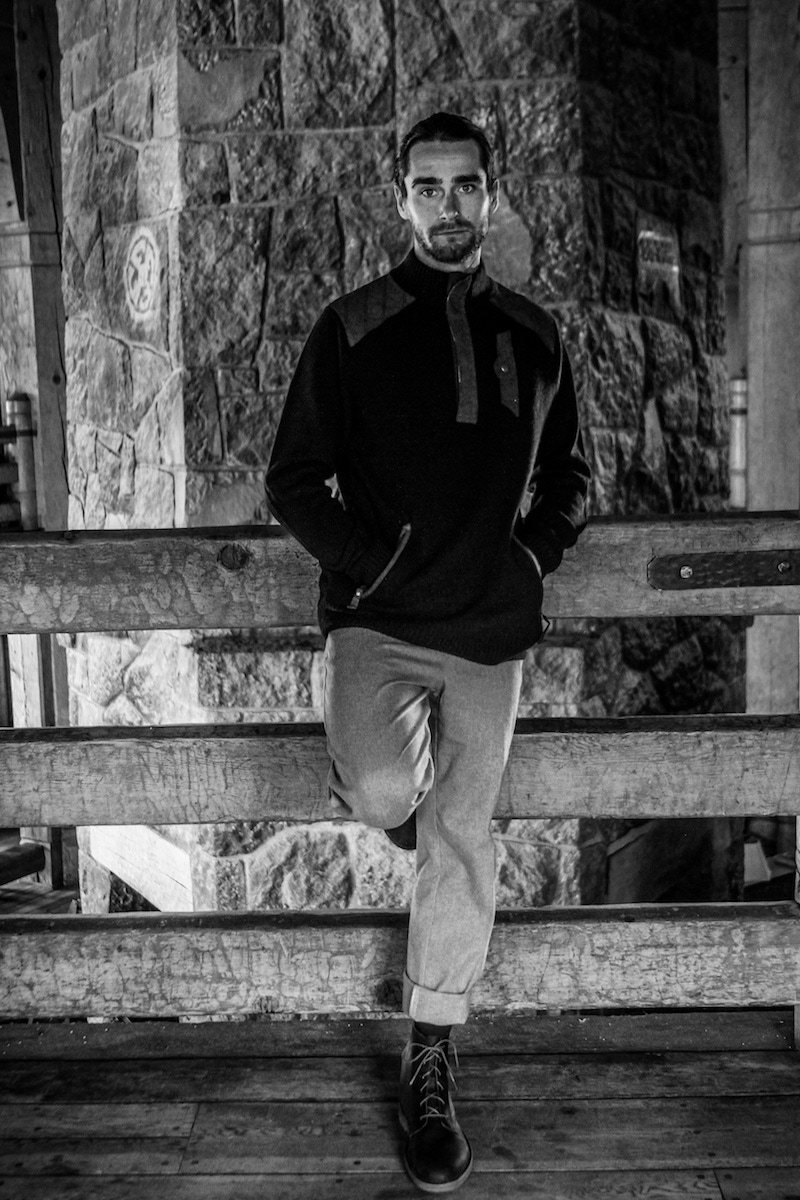 There are times, when a sweater and sunglasses will suffice. But prone to dramatic drops in temperature, with ice particles from horizontal snow blizzards incising into your cheekbones, the slopes can quickly catch you out. Not always forecast, this is when warm coats and goggles are necessary. In either a dark green or grey the brand's wool Downhill '27 jacket will protect you from all of the vicious mountain elements. It is a product created for the gentleman skier, where the jacket links the passion of skiing's first sports clubs with excitement, panache and high style. Coco Chanel – arguably the most famous name in fashion - was in fact the founder of the Corviglia Club in St. Moritz; it was considered one of the world's most exclusive winter sports alliances, where you wouldn't be out of place wearing the Downhill '27 jacket.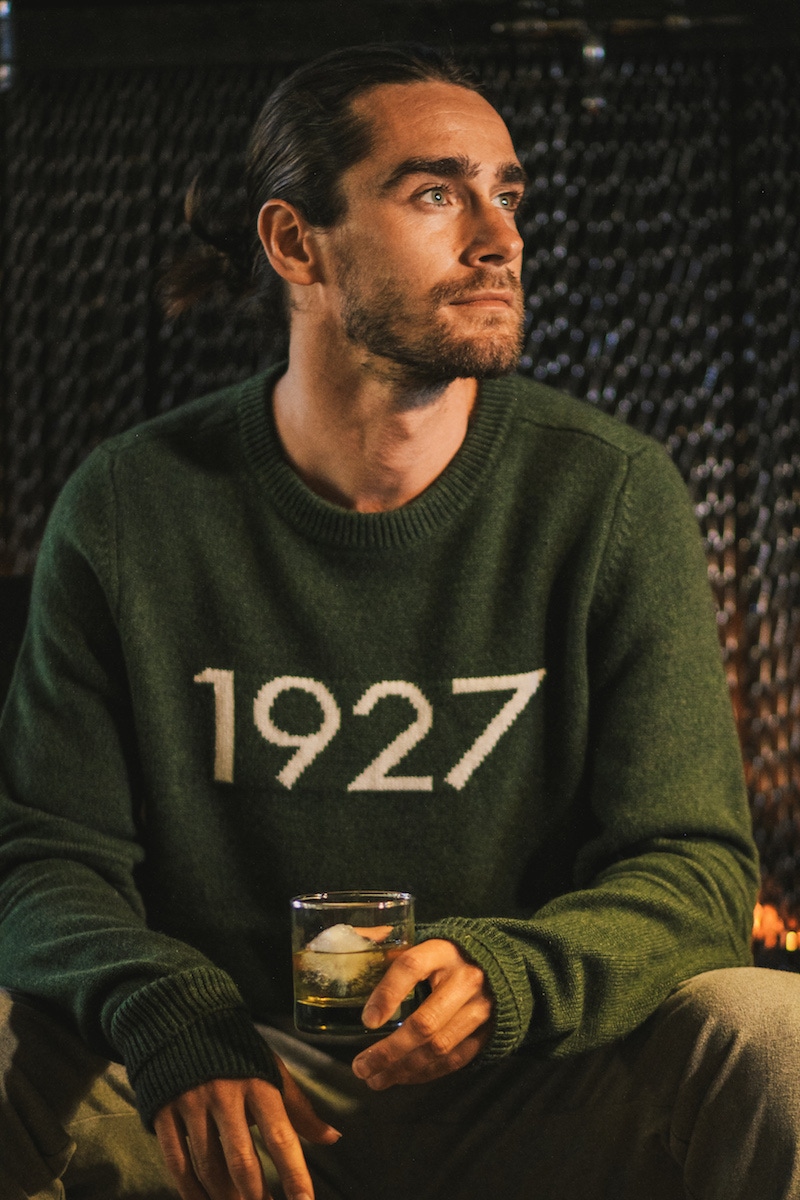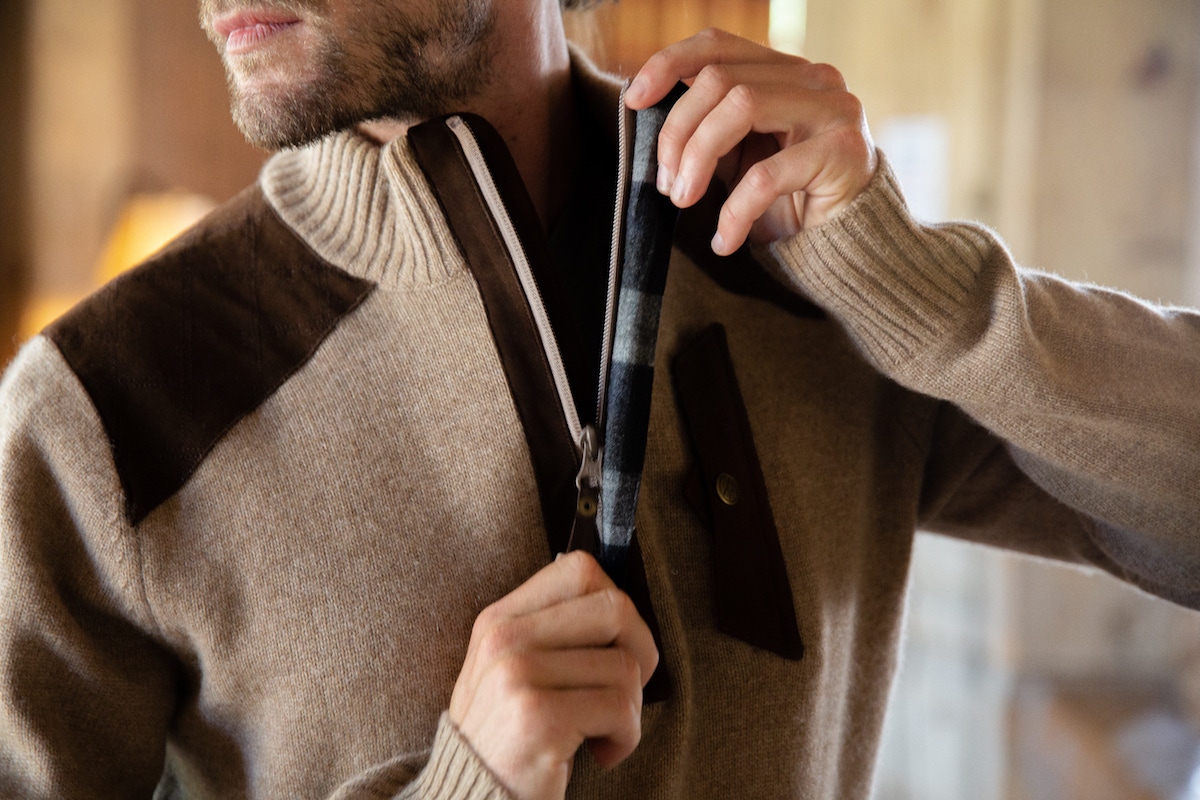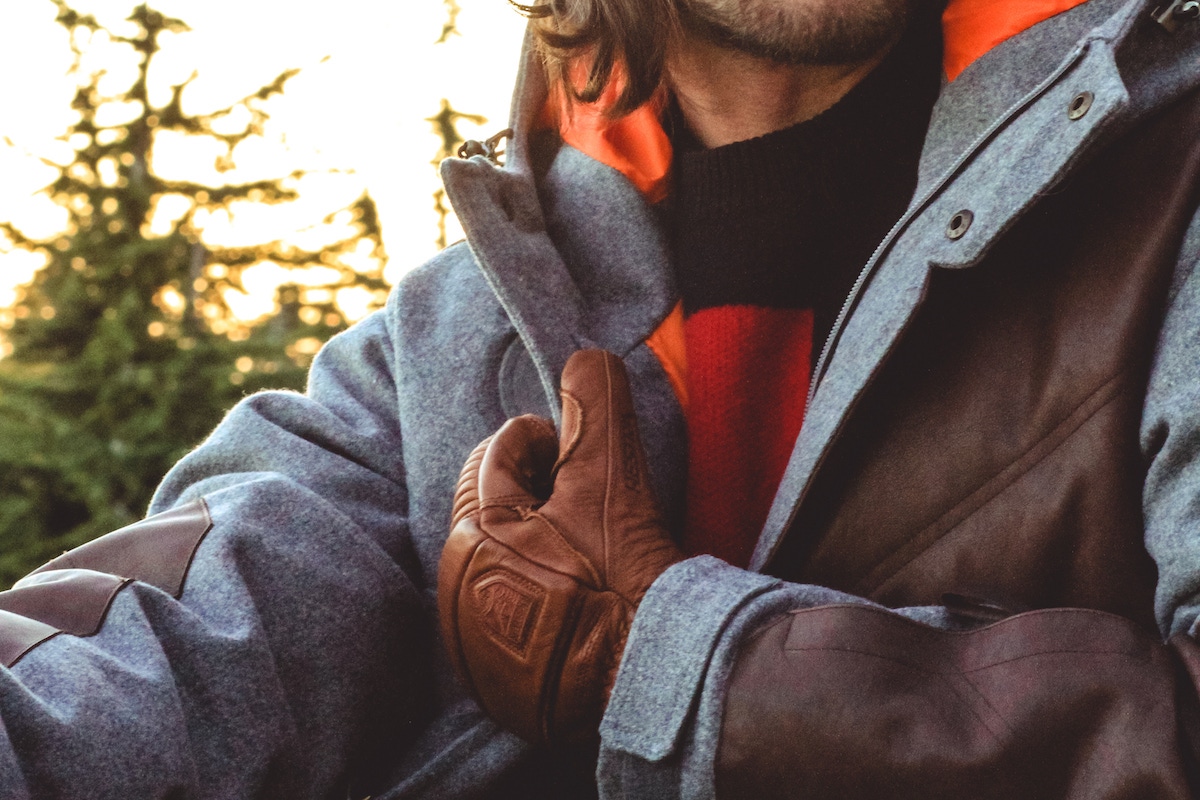 David Niven, one of Hollywood's funniest personalities and a keen skier, once had a terrible mishap. As he was skiing his sweater rode up a bit, leaving to his dismay a critical part of his anatomy unprotected. "The show must go on," and indeed it did: however, he states he did not have to act in pain. Once in the car the ski instructor tried to rub back into life when David described it as "an acorn". At the chalet, the ski instructor mixed a concoction of brandy, handed it to Niven and instructed him to put it in it. At first, he demurred until the instructor asked him if he preferred frost bite. Not wanting to resign himself to the latter, he had his private parts in a brandy snifter, where naturally a nameless person walked in and said: "What the hell are you doing!" The point of the tale is that you've got to be protected in all areas, which is where Alps & Meters grey Alpine sports club trousers, designed with first class fabrications and fit come in. Niven saw the humorous side of skiing as did many others back then. All said, Alps & Meters have brought back ski wear with real vintage pizzazz, continuing the fun and style of it all for a lot longer yet.