Alps & Meters – alpine classicism for men and women
Alps & Meters' new womenswear and menswear collection takes its cue from the classic vintage style, that doctered many famous liaisons up and down the slopes.
Brigitte Bardot and Gunter Sachs at Saint Moritz. Grace Kelly and Prince Rainier III of Monaco in Gstaad. Queen Elizabeth and Prince Phillip at Mürren. These are the iconic couples who inspire Alps & Meters' new Winter Royalty Collection, available now to shop on The Rake.
Taking their cue from the early-20th century's international jet-set - during the peak of glamorous European High Society - the collections reimagine the flattering cuts and retro motifs that were (and continue to be) the height of style in some of the most sophisticated Winter resorts. It was a time when fellow skiers would witness graphic colours streaking by on every turn. One would have to be quick to catch a glimpse of the men's navy, orange, white, ski race wool jumper which is rendered in supple heavy gauge lambswool. A unique alternative to modern day ski attire, is the men's leather alpine outrig jacket, designed with sophisticated detail. The women's selection includes a series of jackets, anoraks, knitwear, wool trousers, and wool hats; which Alps & Meters hope will 'revive the high-class feminine division of alpine knits and outwear'. Since its inception in 2014, the brand has been devoted to capturing the culture and nostalgia of Europe's great ski villages. But it isn't just style over substance. Each piece is constructed of natural fibres, merino wools and cashmeres; ensuring the wearer stand out like a swan amongst the sea (or slope) of fluorescent Gore-Tex.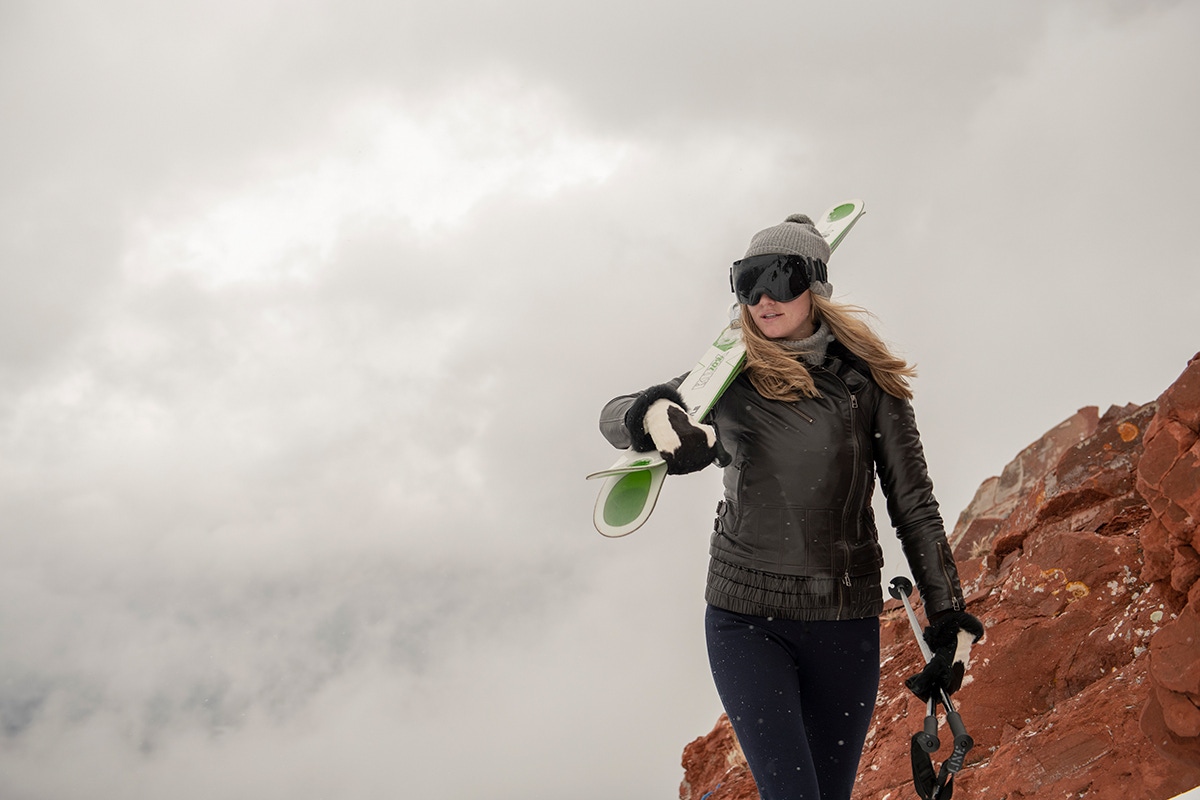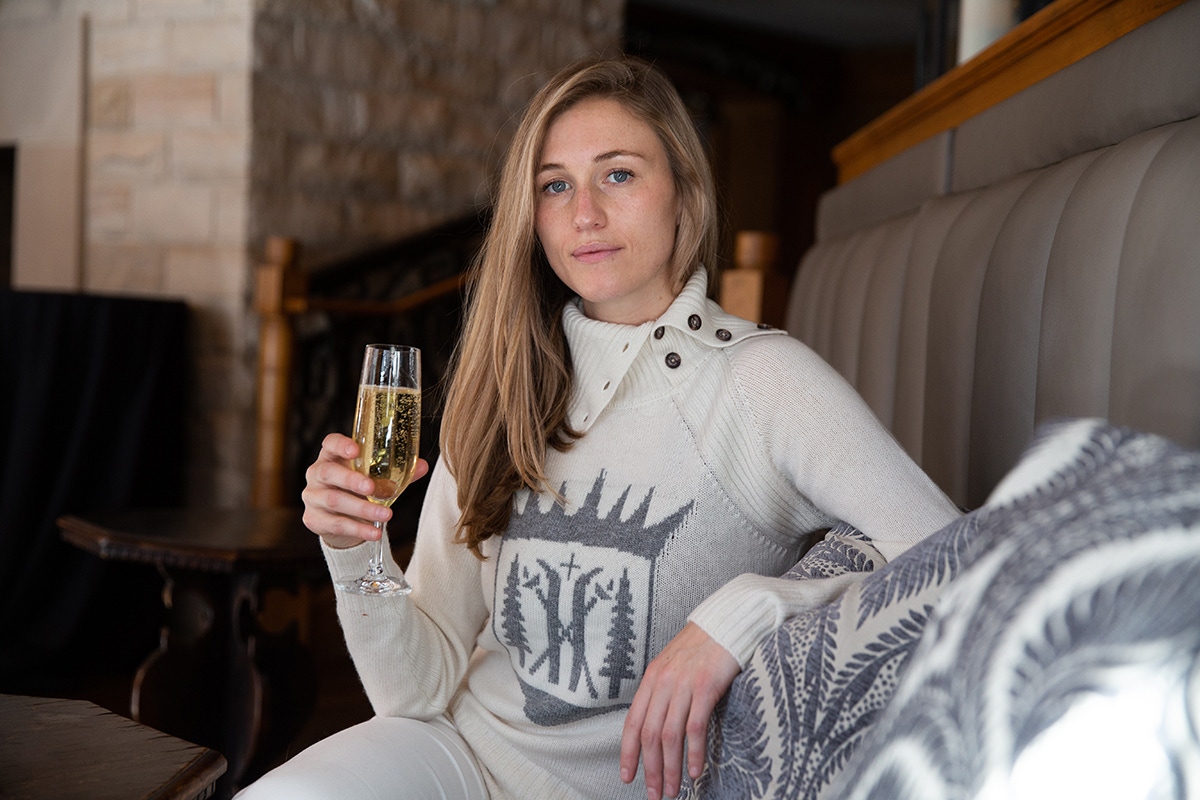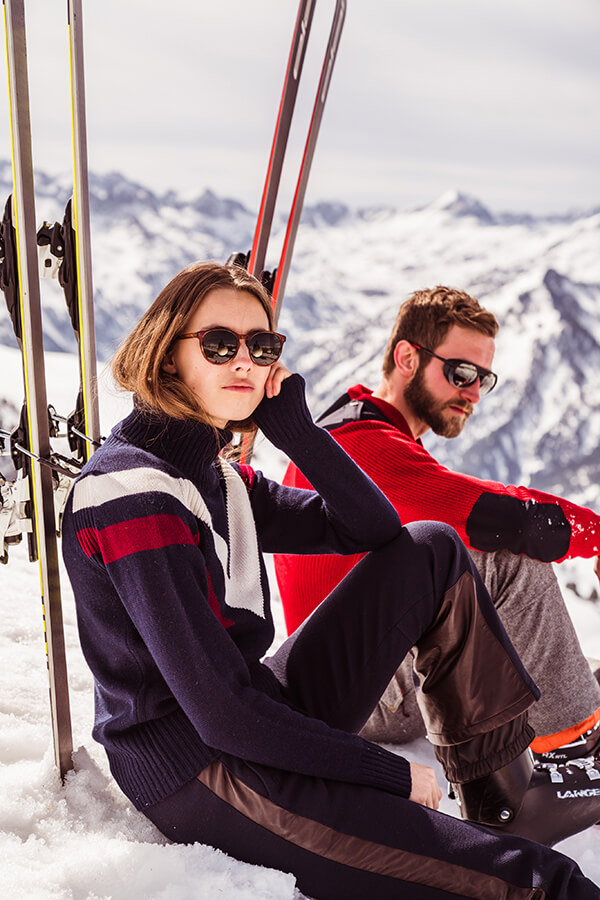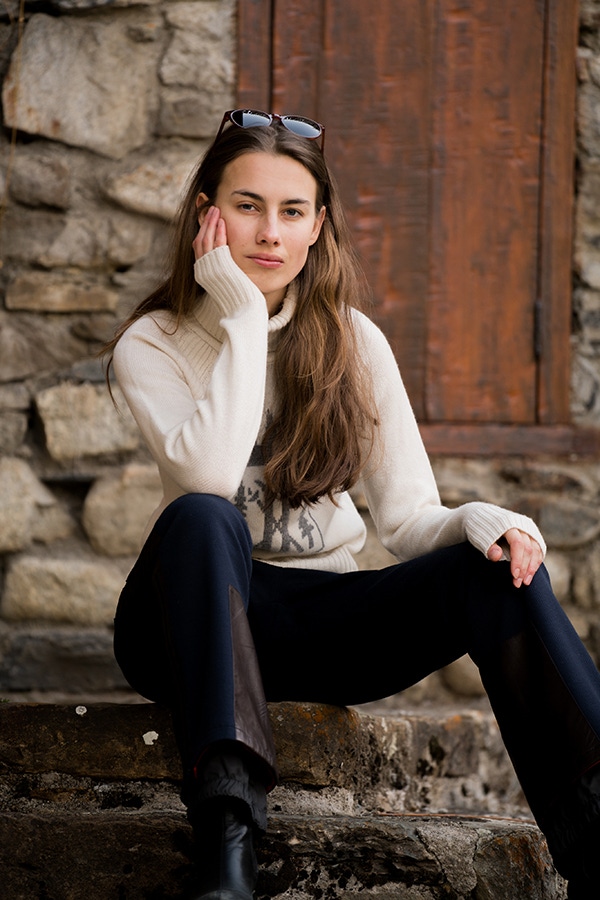 Take this season's shield-motif roll neck. It is something we imagine a Bavarian baroness would pack – perhaps worn beneath her slim-cut (but sporty) Monarch jacket. Like much of the collection (and the period it evokes) the knitwear strikes a balance between chic and functional – harkening to a time when dressing for the slopes was almost an occasion. As one would already expect from Alps & Meters, plenty of R&D has gone behind the technical construction of each piece; ensuring optimal warmth and protection. This is skiing, after all – and it's important to feel as comfortable as one will look. Hence, the use of 400g stretch Reda wool to create their slim, merino-woven trousers, a notoriously waterproof fabric. More flattering than a baggy nylon pair, they are better at keeping snow out, too – with a moisture-wicking lining to shield one's legs.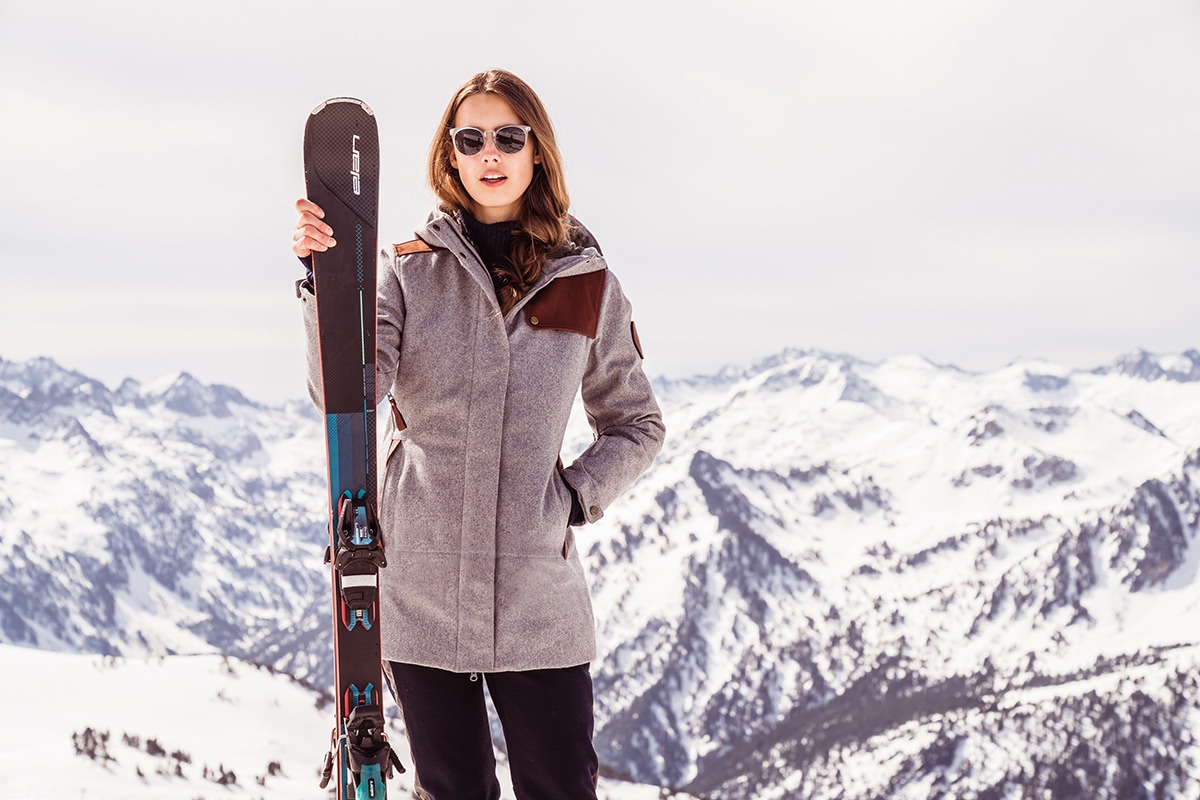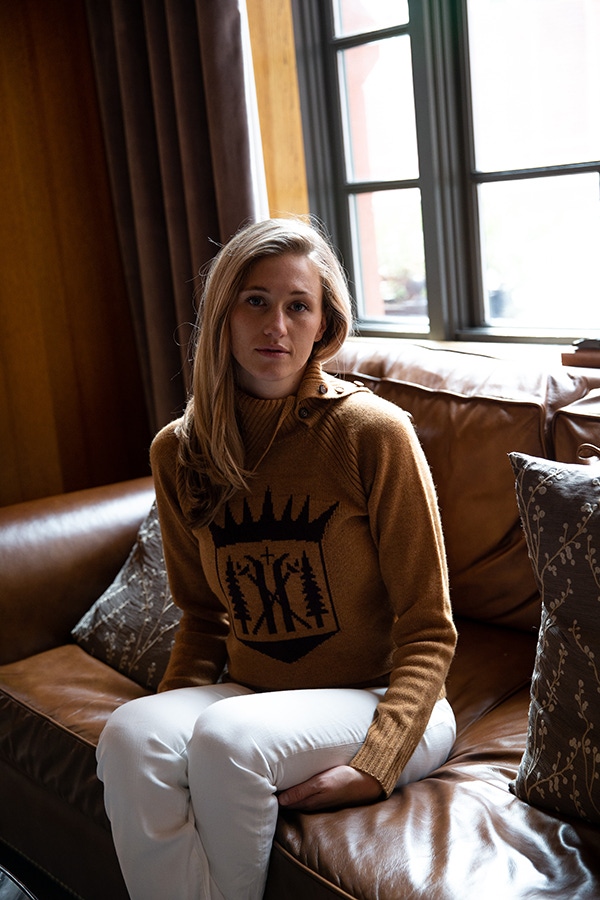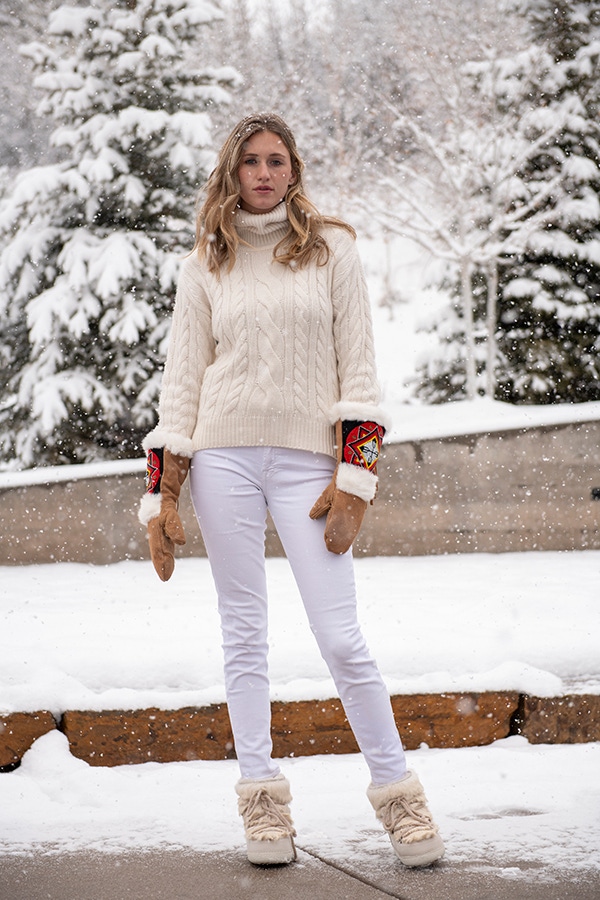 If one wants to really channel the likes of Bardot, the season's most luxurious, in-vogue item is the chocolate Piste bomber - made with leather and sheepskin. While based on the tailored jackets that emerged in the 1940s, this has the pazzazz of a 1970s Gstaad celebrity all over it – and Alps & Meters have ensured the fully-waterproofed exterior is built to protect when skiing. The same goes with their sportier anorak, and selection of bobble hats. This is serious ski-wear, but with the spirit of a debonair European princess. An adventure in mid-century slopestyle doesn't need to end with one's trip, however. As with every item from the Winter Royalty Collection, the wearer can re-live the Alpine-glamour on their return home. For any social setting, be it in St. James or St. Moritz, the selection is versatile enough to carry her warmly through the season – off, or on-piste.