Altea: Passionate Milanese Knitwear
Milanese knitwear brand Altea is known for its accessories, but also manufactures stylish sweats in enriching colours, with a major emphasis on design and quality.
The provenance of Altea can be traced back to over two centuries ago in the city of Milan. To put the longevity of the brand's history into perspective: King Umberto I of Italy was still very much in power, attempting major colonial expansion into the Horn of Africa, successfully gaining Eritrea and Somalia. In the late 19th century, around 25 years after the unification of Italy, Milan had become a major industrial and cultural centre in the new kingdom. There was an aura of elegance flowing through Milan, with a booming economy accentuating the romance that Milanese architecture already administered. This was the era in which Altea was born. Founded in 1892 in the area between Via Verri and Via Montenapoleone, it would later become one of the most important arteries in the geography of international fashion. The company started life as a tie shop in the sophisticated district, where it would be frequented by the best clientele of the city. It was the creation of Giuseppe Sartori, a man of great vision who gave his name to the business. In the Seventies, a fourth generation took the helm when Celeste's sons Michele and Luca Sartori decided to expand the company's production including scarves and other accessories.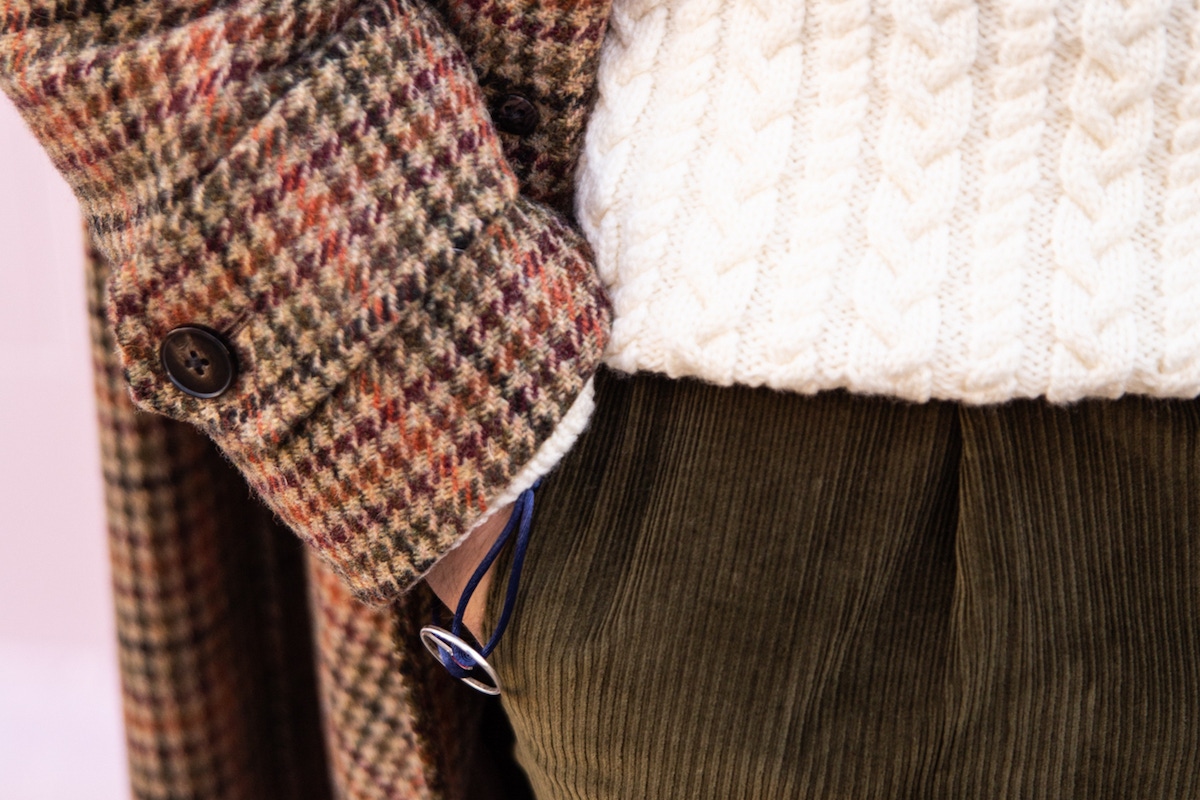 Altea have historically been considered as world leaders of fashion accessories. They have gradually expanded their clothing repertoire to encompass the total look. The distinctive features of the brand are a strong passion for colour, the use of personalised fabrics, meticulous attention to detail, and its reinterpretation of the sartorial codes for neckwear. In an age of outsourcing, the Sartori brothers took on an ambitious project of building a new factory, with the main purpose being to consolidate all of their business activities into a single place. In synchrony with many other Italian artisans, they felt their design, creation and manufacturing should be kept local, in keeping with tradition, and thus maintaining the high standards of quality that the Italians are so famous for. It is their knitwear that draws so much attention, with an eclectic mix of beautiful colours from golden yellow to blackcurrant, whilst also offering the usual versatile shades of white and blue. Their cable-knit sweaters come in the standard round and ribbed neck designs. Each knit is handmade and consists entirely of Italian virgin wool to give that extra-soft, luxurious feel. With the hours of daylight decreasing and the blowing leaves withdrawing any cover the trees may have, it is certainly a good time to be purchasing knitwear that is warm, versatile and stylish. If left pondering what to wear during these times, look no further than the exceptional knitwear collection of Altea.