ALTITUDE AND STYLE
We have curated a fine array of luxury womenswear for a special getaway with your better half this season.
I find it mesmerising that fashion trends always come full circle. If you study the image opposite of the photographer Lindsay McCrum shot by Slim Aarons 40 years ago, you realise it could be influencer Camille Charrière's older sister pictured recently wearing bright colours, stacking bracelets, an oversize jacket she spotted at a flea market, and a pattern scarf to top off her eighties look. The confusion of time becomes more palpable in a period in which dressing up is more often appreciated by your own mirror than other people. Still, embarking on 2022 with health and hope, Mrs Rake is detouring via the French Alps for the winter. She embraces style and elegance at high altitude even when she stops for a vin chaud and maybe a fondue if enough calories have been burned during her morning runs. And she is happy to present our seasonal recommendations for the woman in your life.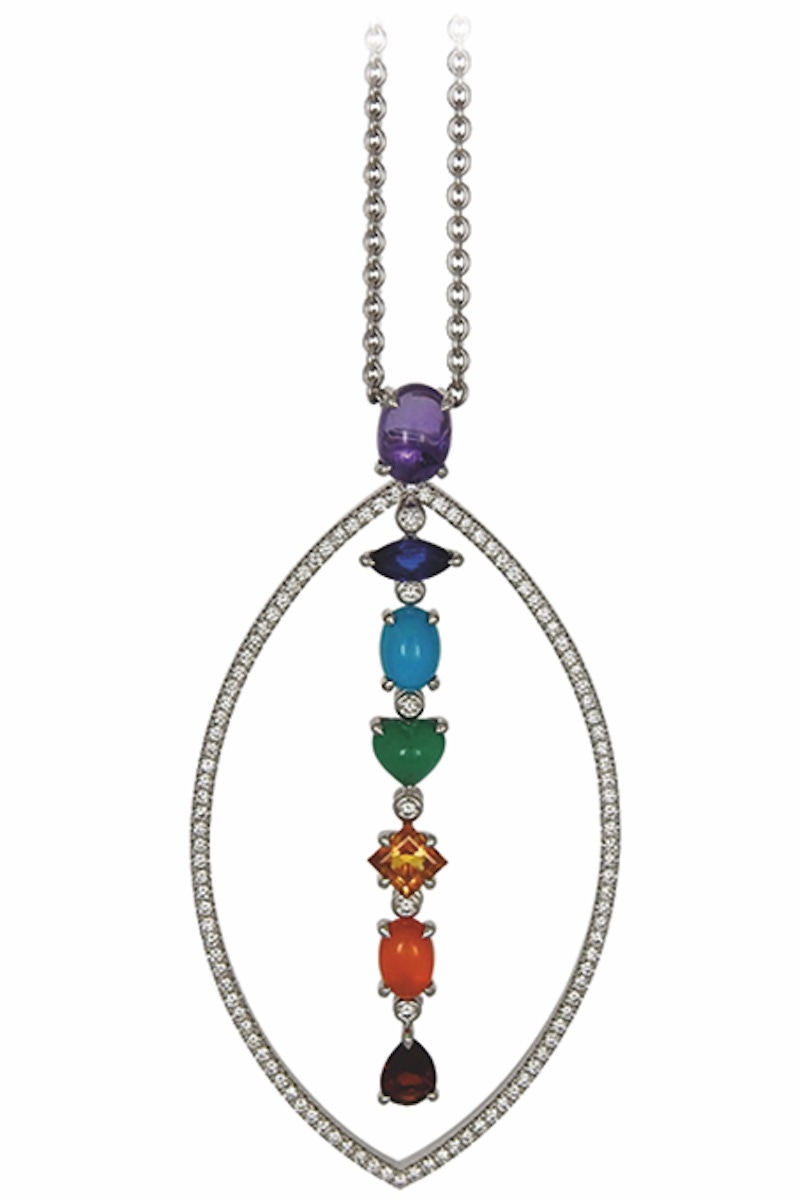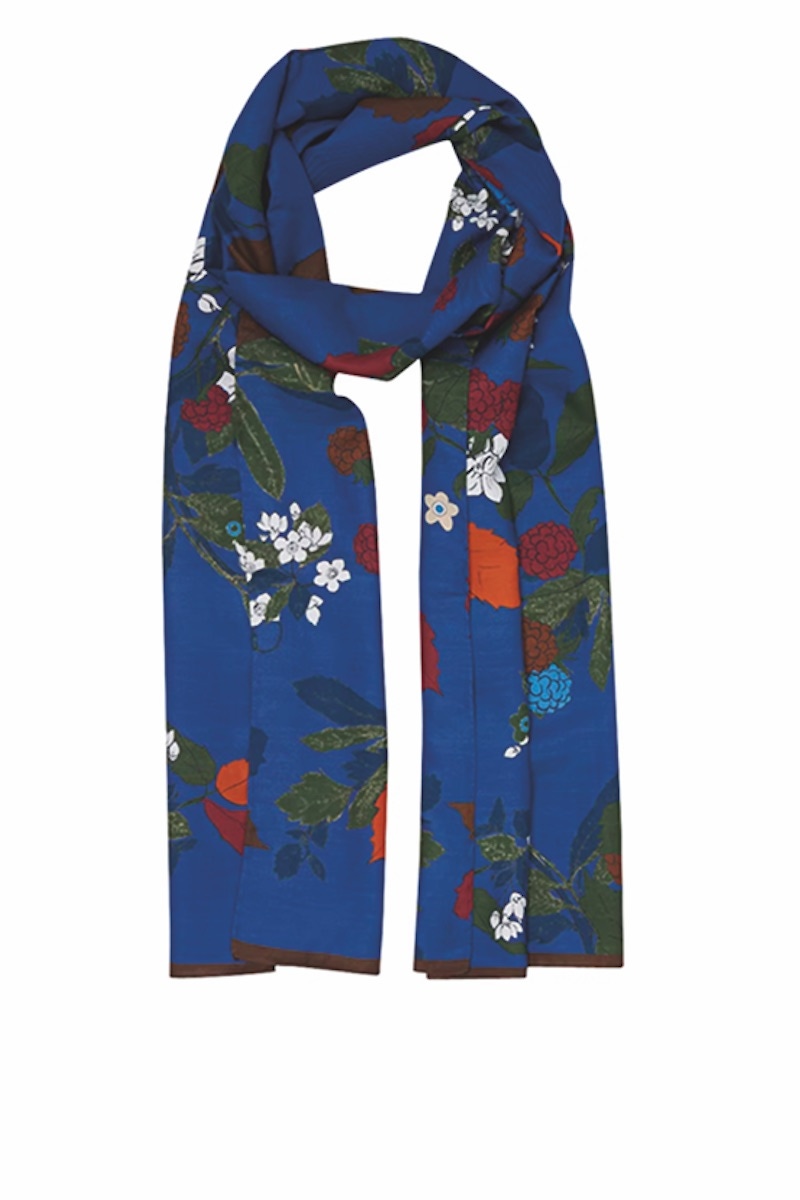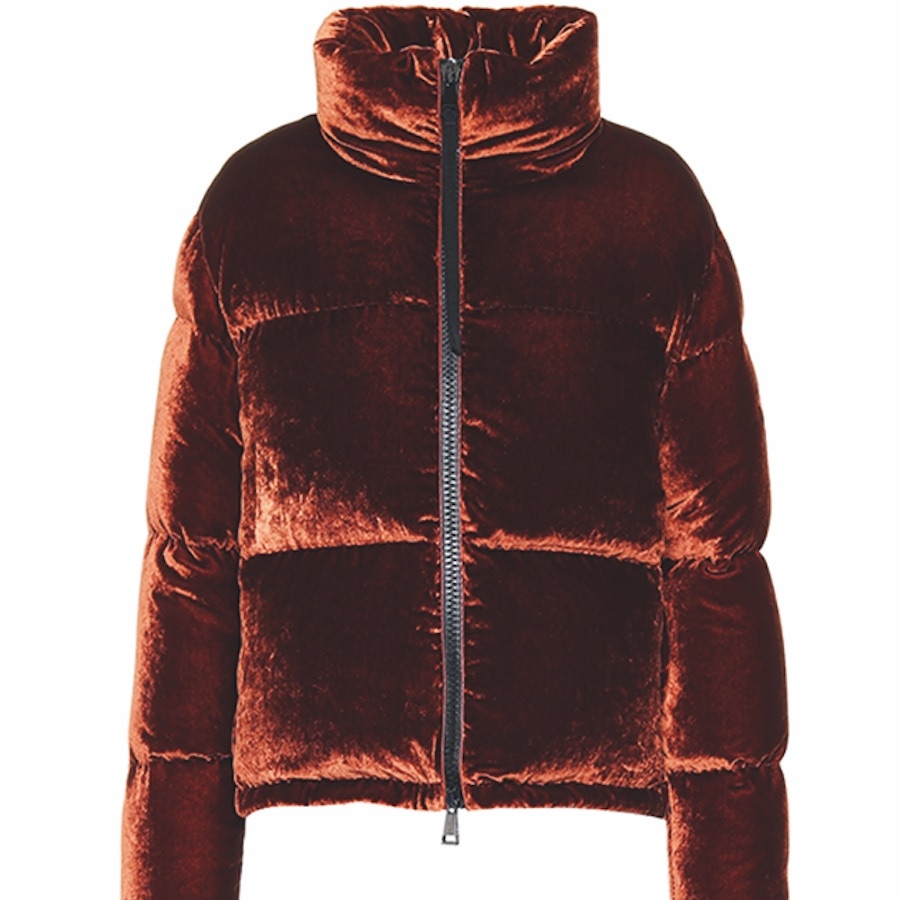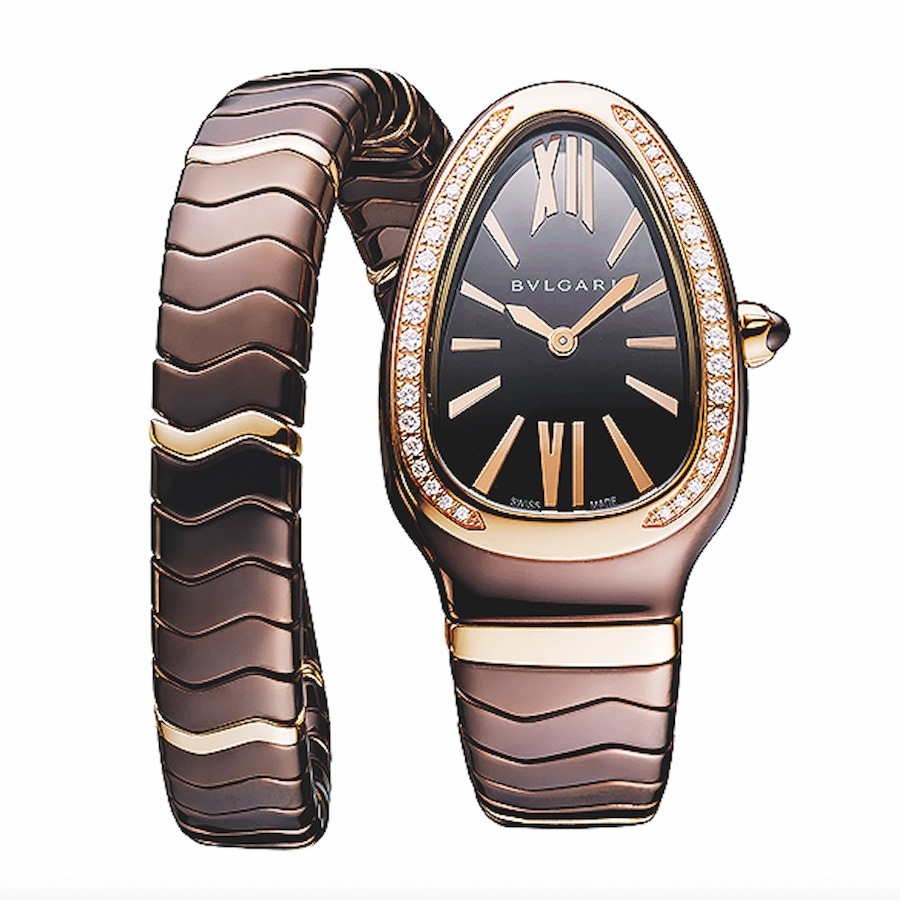 When photographed in 1982, McCrum was drinking a glass of burgundy at the top of the Cortina mountains with vintage bangles adorning her wrists... The 2022 version would feature Mrs Rake rocking a watch, preferably a vintage or modern version of the Bulgari Serpenti... To be specific: the
Serpenti Spiga
in chocolate-brown ceramic adorned with diamonds and rose-gold inserts. The
Moncler Rimac
velvet puffer jacket is the perfect on-piste and après-ski option with which to face plunging temperatures. The signature brown of the Italian house highlighted with touches of silk is the epitome of style, elegance and cosiness. The high collar and quilted body filled with down and feathers combine to offer maximum warmth and comfort.
The Fumagalli family have been displaying their sense of fashion, textile tradition and Italian craftsmanship in pattern fabrics since 1891. Folded as a headband or casually wrapped around the neck, their silk or wool scarves are a must-have for the season. Dividing her time between London and Guatemala, where she grew up, Raquel Valladares Urruela created Scalo, which enhances the work of Mayan women using vintage Mayan textiles. Each purse is one of a kind, assembled and crafted with Italian leather mixed with the work of Mayan weavers, who take pride in preserving the embroidery technique used since pre-Hispanic times.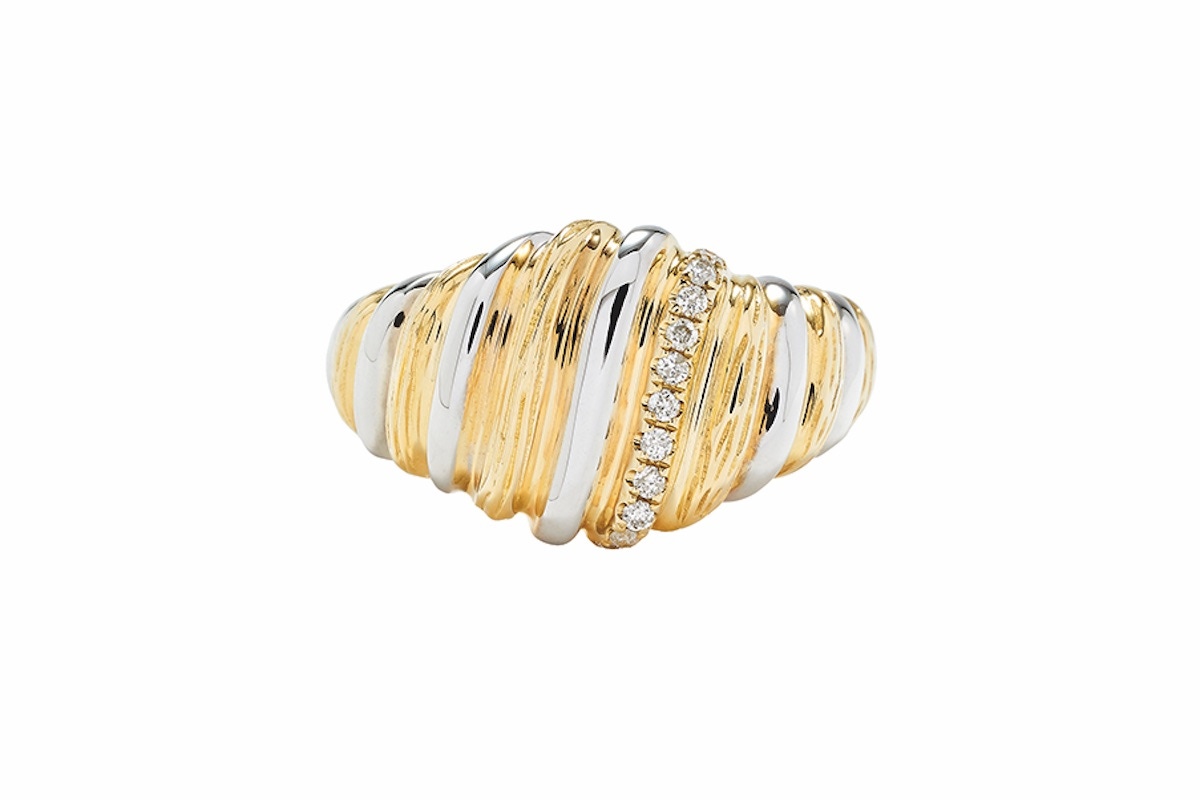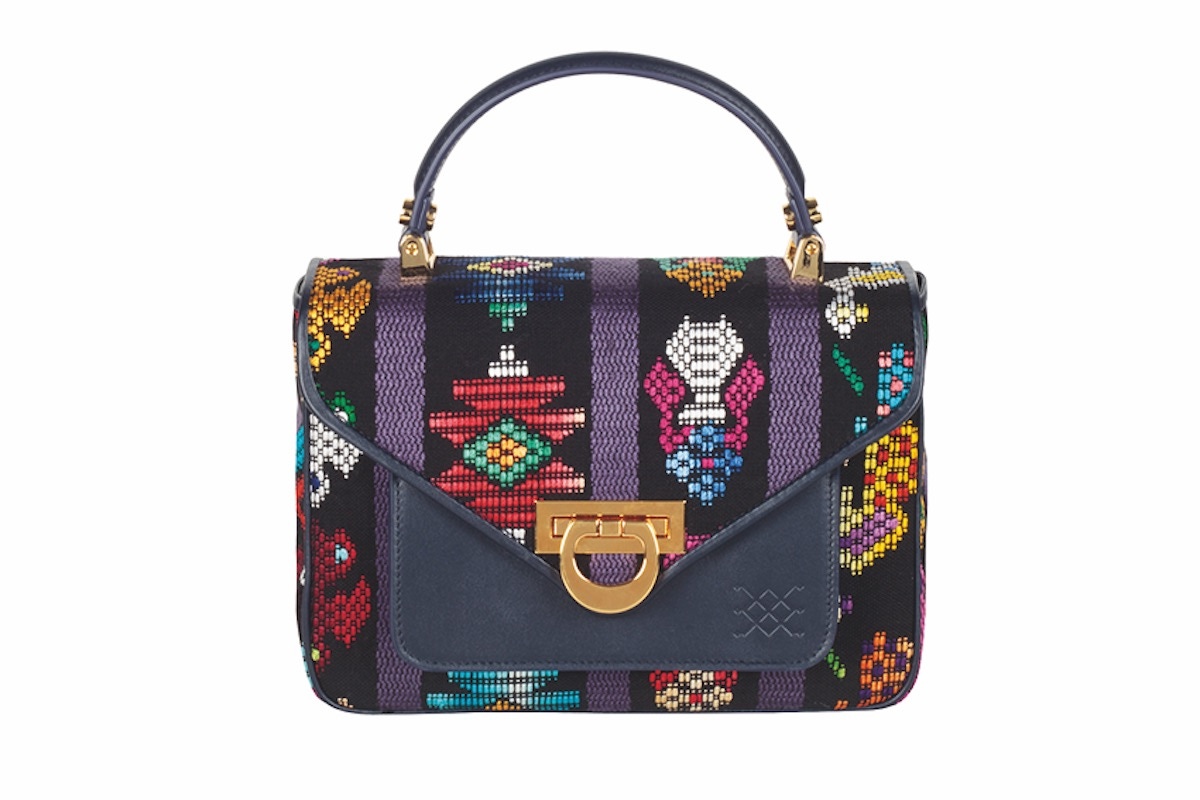 As for
Mrs Rake's
jewellery essentials... The Aura necklace from the Swiss designer
Frédérique Berman
is long and visible enough to accessorise a classic dark-shade cashmere turtleneck. Each of the seven coloured stones represents one chakra, balancing the energies of your body. A pair of statement earrings will always do the trick if there is no time to change or put on make-up. Mastering the Portuguese filigree technique,
Maria João Bahia
plays with gold like no other. Her Tetris earrings, which she crafts by hand, are an openwork of white-gold topped with diamonds in an organic shape. The signet ring is too cool to be old school, especially nowadays, as they can be worn on any finger. The Parisian-based designer
Yvonne Léon
excels in imagining different shapes and colours adorned with diamonds or coloured stones. Here, the Gaufrette mixes textured white- and yellow-gold with a fine line of diamonds. You can also view this feature in Issue 80 of
The Rake
- on newsstands now. Available to buy immediately now on TheRake.com as
single issue
or
12 month subscription
. Subscribers, please allow up to 3 weeks to receive your magazine.