An insiders' guide to Chinese New Year
2021 is the year of the Ox. In light of the upcoming celebrations, The Rake caught up with a selection of valued friends and menswear aficionados who share their own individualistic Chinese New Year traditions.
Kenji Cheung, Bryceland's & Co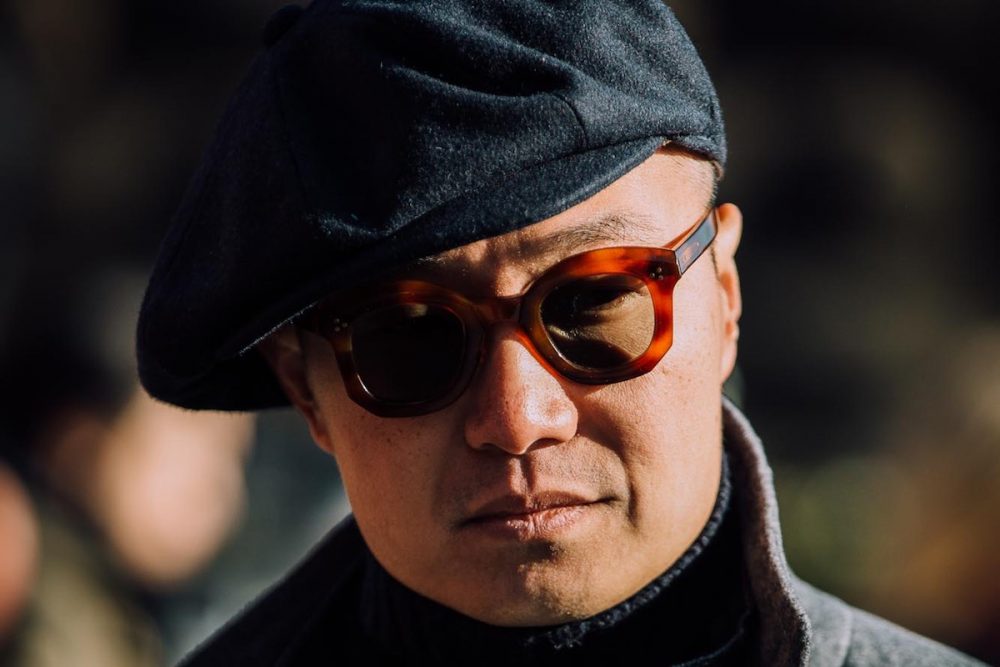 Break and change is a major factor of the celebration – as most business activities will stop during the Chinese New Year and it is the best time for me to relax and review the previous year. Usually I will make some changes if there has been a bad decision or habit. My mum is the best chef and she cooks a lot of great foods especially Shanghai cuisine and dumplings for the family. We all enjoy very much the foods/wines and the conversation. My outfit will be red and gold. It means luck and wealth for Chinese. I am looking forward to being with family and close friends this year.
Alan See, The Armoury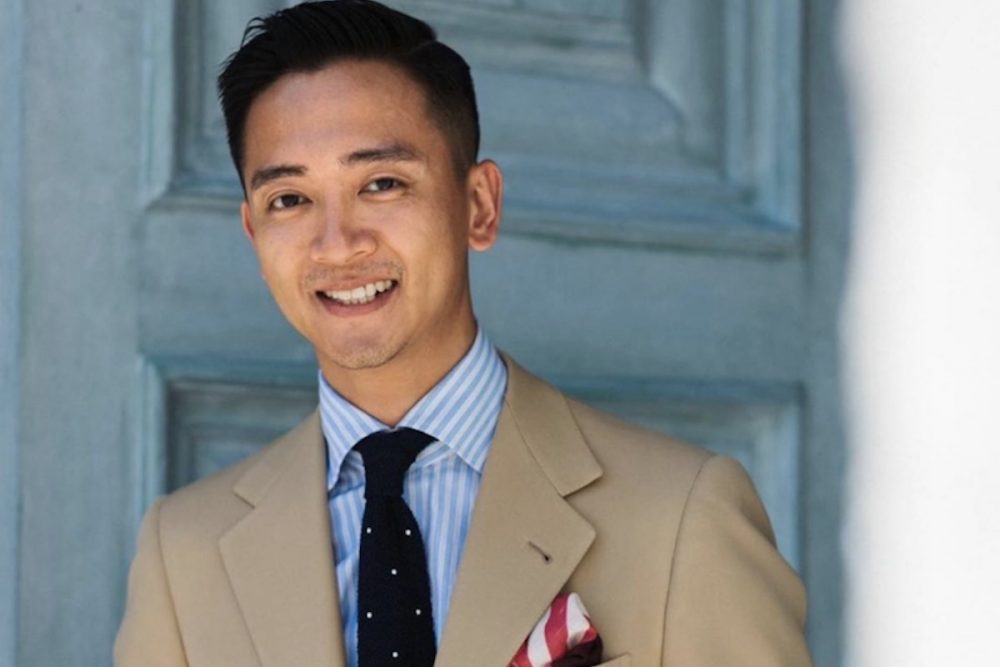 Chinese New Year is all about family, tradition and connections. Typically CNY is a flight to Penang where my father's side of the family is. There are plenty of memories there. Childhood CNY was a day consisting of a long arduous journey cramped in the back of my dad's car with my two sisters, starting before the crack of dawn, and bustling down single lane village roads, stopping only for Ramly burgers (the pit stop special in Malaysia), special regional roadside snacks, and toilet breaks. Mom also packed massive tupperwares full of her special home-made chicken curry, which we would dive into with some bread if we were hungry on the road. The arrival at the Penang Ferry, which typically was around sunset (which stopped service Dec 31st 2020), would signal the end of the road trip. We would be able to step out of the car and stretch our legs while appreciating the sun setting on Penang Island. Arrival at grandma's would be a welcome with Asam Laksa, Lor Bak and various home-made specials. Then it would be scurrying to get showered and our hair washed before the stroke of midnight (because you don't wash the luck away on CNY!) before jumping into bed for the night. Morning of CNY, other than exhausting our limited Chinese to wish our parents the best (our Chinese has since improved), we would start our journey of visiting all of the 16 grand uncles and aunties. Every auntie or uncle had their signature home-made Penangite snack and lunch would also consist of a visit to Penang Rd for the famous Laksa and Cendol dessert. Afternoon would be a continuation of the visits and of course finishing with dinner and our favourite CNY dish "Lo Hei" which requires everyone to yell out new year wishes while causing a massive mess mixing a big mix of veggies, noodles and salmon. Of course, one of the best parts would be to start opening our red packets and count our money which we had received for the day! This would typically be done after dinner when we had returned home. Something that is rarely mentioned as well is that gambling is a massive part of Chinese New Year festivities also. My family typically would have a few rounds of cards before ending the night with a midnight snack from local street hawkers! I typically have my traditional Cheongsam (Chinese long robe) but this year might be something a bit warmer since I am stuck in Hong Kong! It is also a bit strange as my family are scattered across Asia and traveling is not possible. However, there are definitely special people I will be spending the festivities with! Zoom celebrating will definitely be part of the start of the year!
KEVIN SEAH, The Kevin Seah Group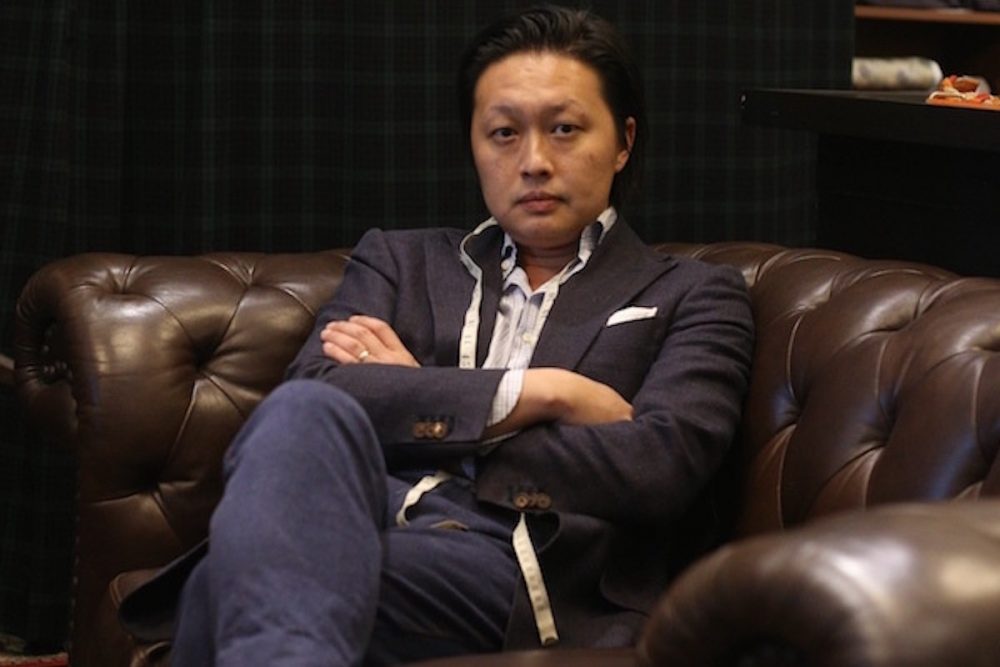 Chinese New Year is a time for the family and extended families. Most of us are too occupied with our own lives and work and so it's the only time where we will all meet up to have meals and catch up on stories of our lives for the past year. We usually celebrate by visiting our families over the first two days. We will have a major feast from the morning to night with everyone. We will give out red packets to our parents and the younger ones and unmarried in the family. As Singapore is a tropical country and especially hot during the Chinese New Year period, I usually keep myself cool with a linen shirt or cotton short sleeve shirt because of the traveling from one place to another. Red is an auspicious color for us Chinese and usually I will wear something red or fun like a printed shirt with linen trouser. Due to the Covid situation in Singapore, we are only allowed 8 visitors a day per family compared to the usual countless guests and family we would normally entertain. This year will be quieter with less visits. Immediate family members will be of course top priority and because I have a week's break, I can take time to visit the rest of the family over the week.
George Wang, Brio Beijing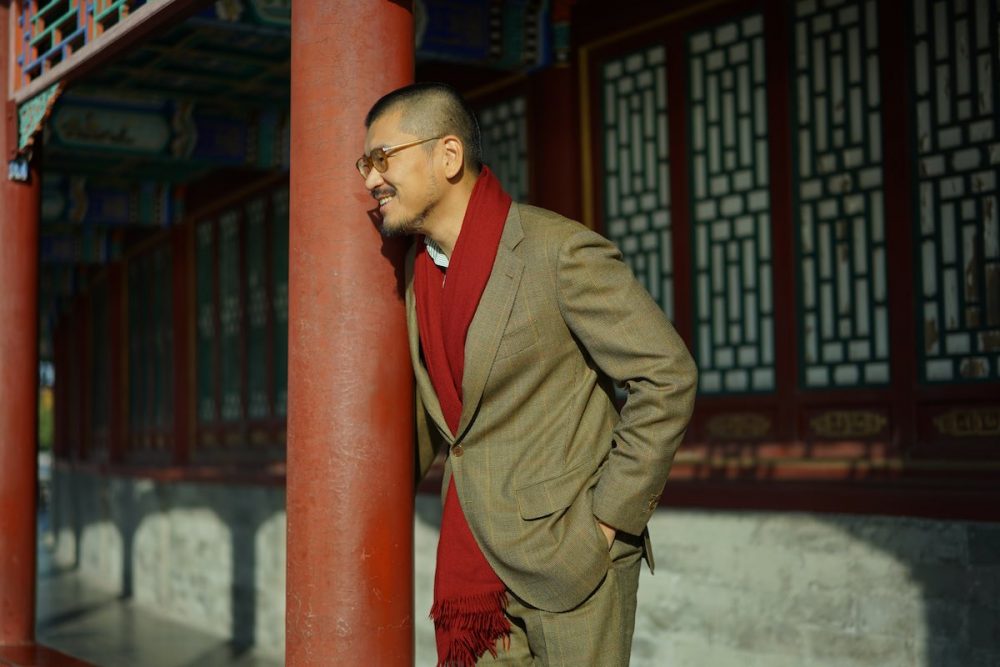 Chinese New Year is when the real new year starts, so there's always a lot to reflect on over the past year and also a good time to make the resolution for the upcoming year, and I definitely have something of interest to The Rake readers planned for the spring. Before the start of the break it can get quite busy, as you have many end of the year type engagements like team dinners, friends gathering, and by the time the actual CNY comes around you are both a little bit exhausted and at least 5kg heavier from all the dinners.
Typically we would have a big family dinner on the "30th", or Chinese NYE, which these days are usually at a restaurant instead of at home. Because we have three small kids, we usually return home after dinner. The CCTV "chunwan" or Spring Gala will be on every channel, so we'd have it playing in the background. At 12AM we all gather at the dinner table and eat dumplings. It is our tradition to put candy or small coin in a few of the dumplings, candy signifies good fortune, and coin signifies prosperity. The kids love finding the special fillings and get their once a year opportunity to stay up really late. Normally once we get our family obligations out of way in the first two or three days of the New Year, we then make use of the extended break to holiday either somewhere warm or somewhere cold for skiing, but given the pandemic, this year we are going to stay in Beijing and enjoy the empty city. One thing I do for myself is to go out for a drive or two and enjoy the empty roads.
In the past years, I would always go smart casual for CNY, a rollneck top, casual trousers, suede loafers, and a blazer with the mandatory red colored lining. For this year though, expect to see me in sweats and sneakers. It's not that I no longer care to look "smart", but having been playing a lot of tennis and basketball recently, I've gotten back to wearing and collecting sneakers, and a sporty outfit is now in my regular rotation, and being with family seems like an appropriate time to be at ease by literally wearing comfort at your sleeves.
I'll be spending CNY with my wife and kids of course, oh and our new dog. With no trips to plan and itinerary to stress over, this year we will finally get to actually relax in the CNY break. I'm very much looking forward to it!
Tobe Fong, Co-Founder of Craftsman Co.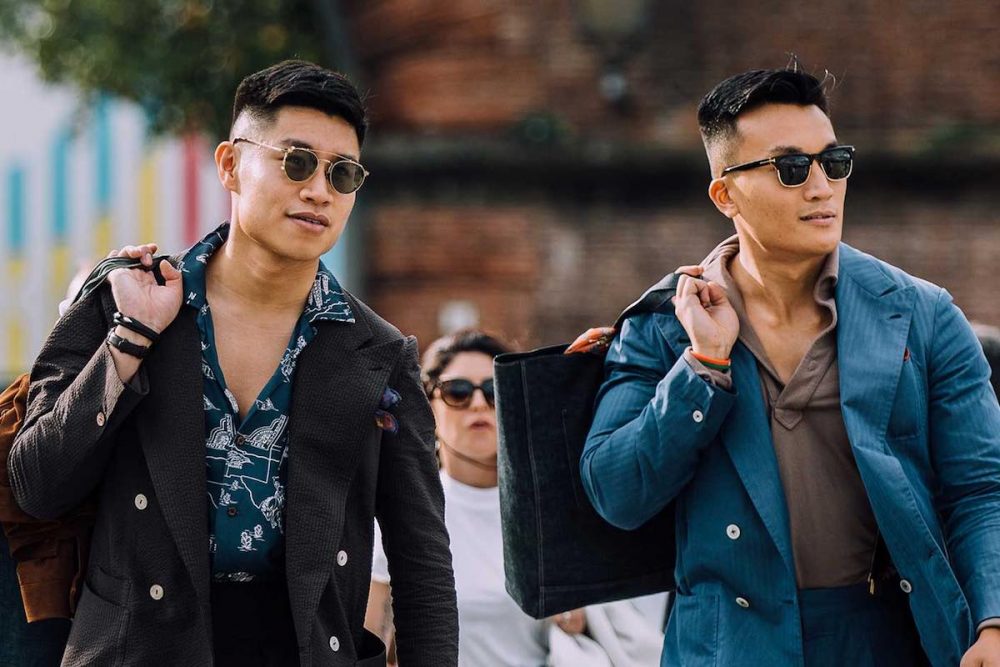 Chinese New Year is not only the same as the global new year being a time for self-reflection and planning for a fresh start, but it is also the most celebrated festival among our race because families would gather together to enjoy a lot of good food and drinks to have a really good time. CNY means a lot to me because I went to boarding school in The States and growing up I skipped a few years of celebration, which could've been spent with my family. So in the past few years where I have had the chance to celebrate, I have really embraced it. Growing up, we loved CNY not only for the delicious food we got to enjoy (nian gao and turnip cake!) either at a restaurant or at home, but also because it was the time we got to receive red envelopes (li shi) from our family and friends. It is a CNY custom that the married person needs to give the younger generation a red envelope as it symbolizes good luck. Who doesn't love to receive li shi? I remember my sister and I had to wait about two weeks before we got to unwrap our red envelopes and counted our money, as the elderly believe this is a good symbol of you being able to gather the money rather than not being able to keep any money in the new year. As we got older, my friends and I would gather together and entertain with some Chinese gambling games for fun, such as "Chor Da Di" and Prawns & Anchors. In the last couple years, society might have started dressing down, especially after Covid-19 hit us. While we most likely won't be wearing tailoring to this gathering, it's a tradition to always wear red. Depending on the weather, I would most likely wear our rust Indian linen Hemingway safari or tobacco suede Grant A1 with our Gurkha chinos and Baudoin & Lange loafers. I was at my friend Jemmy's birthday party last week and he was wearing a Cheongsam, which kind of triggered me to get one made after he and Alan looked so good in it! During Chinese New Year's Eve, I will just spend it at my mom's with my sister and some of my mom's friends who will come to visit us. Then the first three days of CNY, we'd go around to visit our relatives and friends to spend this festive year.
Buzz Tang, Co-founder of The Anthology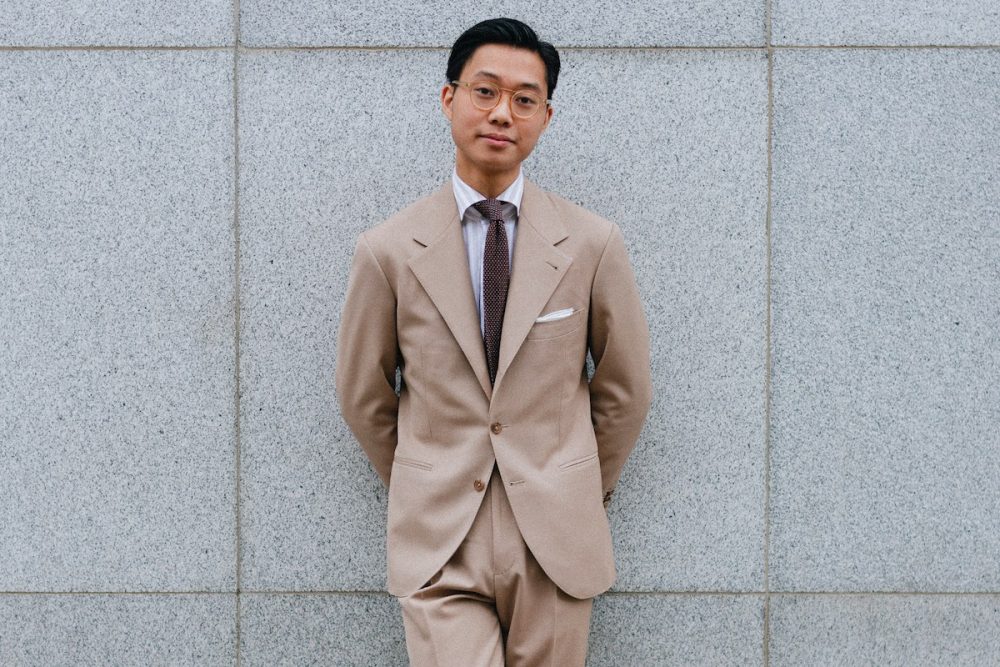 Chinese New Year represents new beginnings. It never occurred to me as something particular, perhaps a simple reminder to be my better self? The days when I'm in Hong Kong, we would be having lots of food, visiting cousins and family friends' places for endless rounds of Mahjong and drinking (which I am not involved in). Over the last couple of years in the UK, I am grateful to have my loving parents visiting me during this time of the year. It's more or less the same routine!
I usually wear a Cheongsam if it's for a particular event, otherwise just my Lazyman Jacket, something easy and casual. Always embellish with something red as it symbolizes luck, joy and happiness, and also represents celebration and vitality and so on. Never go wrong with red when it comes to a Chinese family. This year I will be spending it with family as it all about being close to loved ones. I do cherish festive seasons, especially since I moved to the UK. There aren't so many chances big families can get a reunion with every family member showing up as some are living in other parts of the world. These traditional festivals always bring people together.