An Ode To Quo Vadis Soho, London
How does Quo Vadis measure up to Soho's saturated streets of eateries? Max Olesker recalls why this is a place that has him returning time after time.
'Quo Vadis'. Even the name is improbable. A silly, Wodehousian, Latinate name that surely prevents the place from ever reasonably becoming anyone's local ("Shall we go for a quick pint at Quo?"). And yet for me, and countless others, a local – in the heart of Soho – is exactly what it's become.
It's a joyously impractical thing – part restaurant, part member's club, set over three levels in three listed Soho townhouses (one the former residence of Karl Marx) – but somehow it works. I discovered it in 2012, and have been hooked ever since.
You could start with the drinks, if you wanted – they're spectacularly good. The negronis are smooth and rounded, and the martinis are triumphant - none more so than their filthy vodka martini, which is so suffused with brine and olives that it resembles alcoholic seawater, and is one of my favourite drinks in the world.
And then there's the setting of the club itself - light, airy, plush but not stuffy, and adorned with a lavish and perpetually-refreshed selection of flowers. The seating is comfortable, the lighting is warm, the service is friendly, and the menus are reprinted and amended daily, bearing the day's temperature and weather ("bright sunshine 15°c"), and emblazoned with illustrations by the artist John Broadley, whose work also covers the walls. There's enough space to work, or meet, or eat, or drink - or an evolving combination of all of the above – from breakfast time through to some unspecified point in the early morning.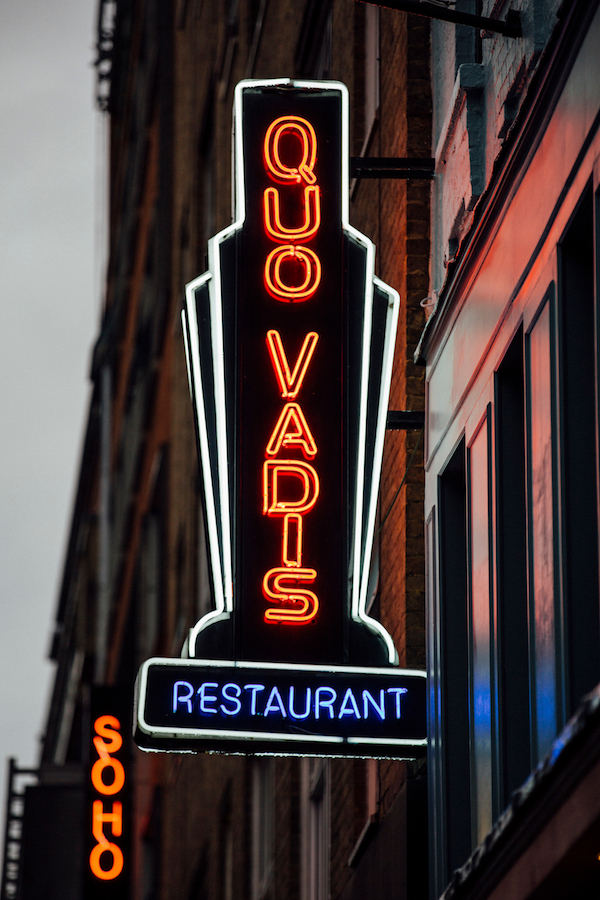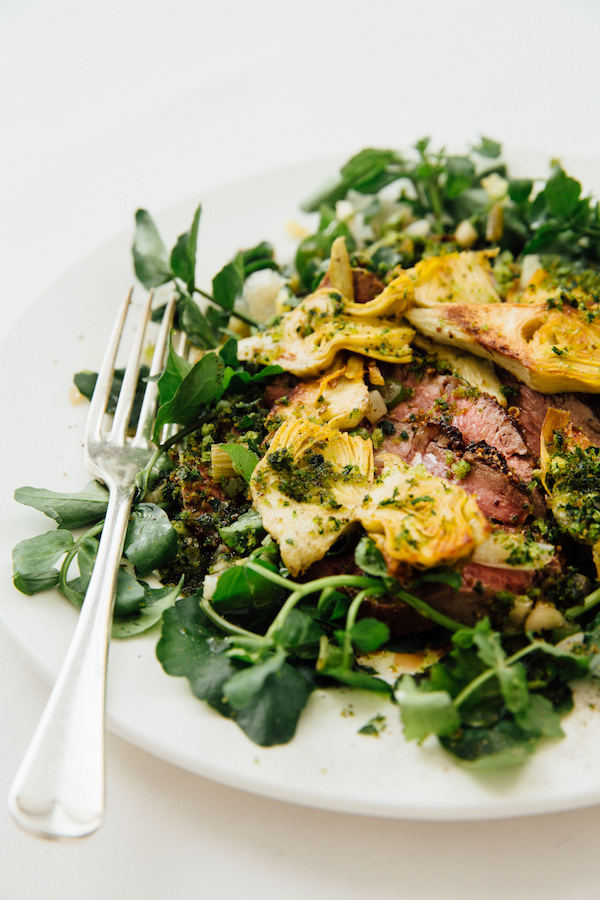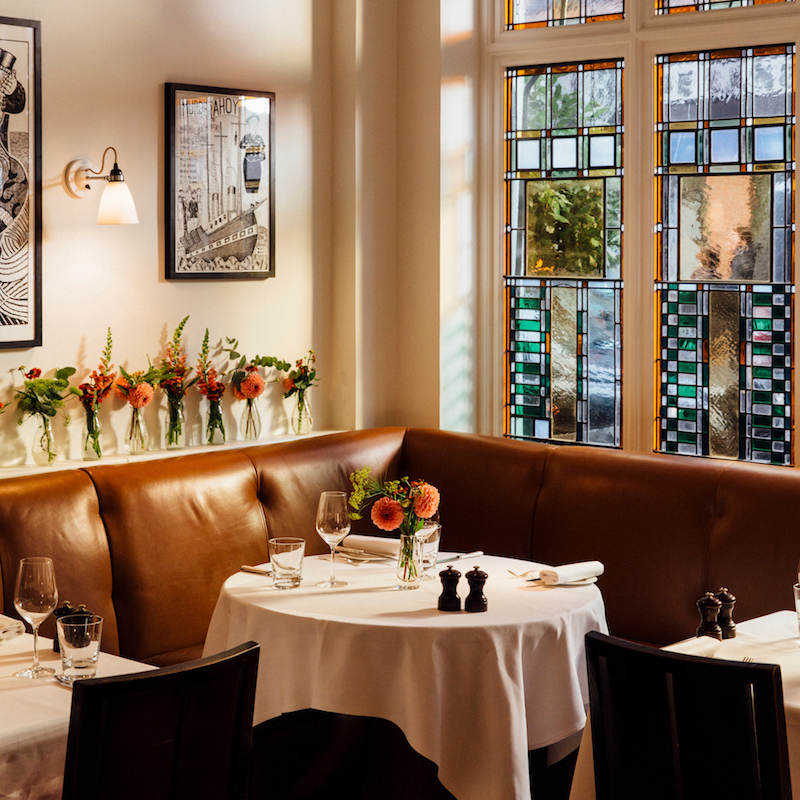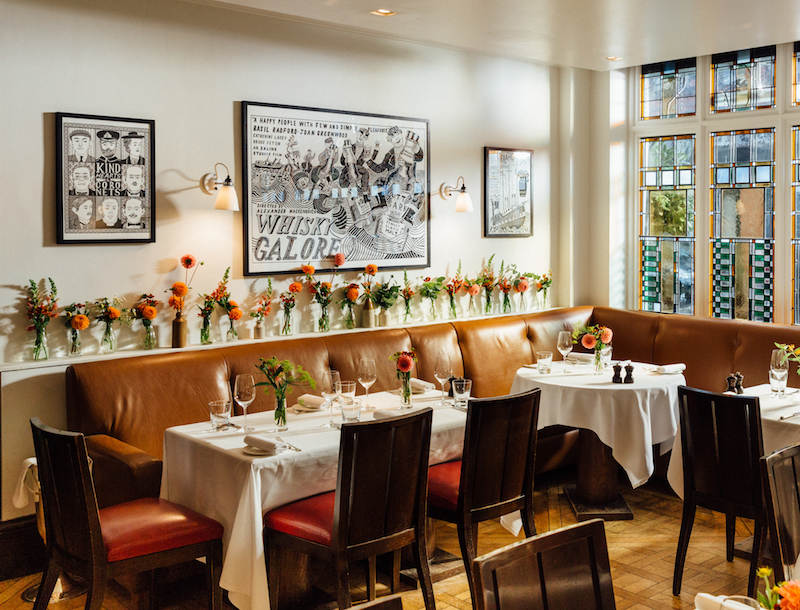 But what really makes it is the people. There are the owners, the charming and unflappable Sam and Eddie Hart (the brothers behind revered tapas mecca Barrafina, now installed in Quo's ground floor), and the effervescent chef-patron Jeremy Lee – a tall, fabulous Scotsman of boundless energy and ceaselessly brilliant cooking, and possibly the best-loved chef in London. They, in turn, cultivate a wonderful group of regulars, and an atmosphere as vibrant and varied as the surrounding Soho neighbourhood.
All sorts of people have made themselves at home at Quo Vadis Soho. The mighty Fergus Henderson, a Dickensian figure, sat invariably at the bar, nursing a martini. Or perhaps legendary old Soho presence Phil Dirtbox (Google him, incognito, or ask your disreputable uncle about the early 90s). Or the magnificent, monstrous and much-missed AA Gill, who might have been found lounging at a table outside, sneering wittily at the world. And then there's invariably a rolling cross-section of the rest of the Dean Street community - actors, hairdressers, tailors, art dealers, writers, slick young freelancers and whiskery old practitioners of the Long Lunch.
All of which adds up to somewhere unique, and fairly damn close to perfect.
I, like many people, moved to the capital because I longed to experience a London that I'd read about, imagined– a heightened, filmic London that doesn't really exist. Except, in Quo, it feels as though it does. There's a lightness, a conviviality, a perpetually relaxed-and-amused approach to the whole thing, that makes you feel as though everything's going to be alright – and, indeed, that it already is.
Soho House is glossier, the Groucho is edgier, Pizza Pilgrims is cooler, the Toucan is cheaper, and Trisha's is naughtier. But the chances are, if I'm in Dean Street, I'll be having a quick pint at Quo.
www.quovadissoho.co.uk.