Anderson & Sheppard: A light touch
Full to the brims of high-quality linen, Anderson & Sheppard is the perfect place to start revamping your summer wardrobe.
Anderson & Sheppard, the 115-year-old bespoke tailoring house is the byword for authentic Britain. As is the way though with many badges of British culture, it wasn't entirely masterminded by English heads. At the turn of the 20th century, Dutch tailor Frederick Scholte began the great softening of tailoring as a response to the more rigid and structured military garments that were being made on Savile Row. Credited with creating the London cut or the English drape style, Scholte was the go-to mentor for budding tailors, one of which was Swedish expatriate, Peter Gustaf Anderson. As this tailoring revolution took shape, Per, as he was known, decided to put this style into practice with trouser cutter Sidney Horatio Sheppard, under their own label, Anderson & Sheppard. By the 1920s the "soft look" caught on, and so what would become known and remain to this day as the most definitively English of Savile Row cuts was in fact the work of a Dutchman, Swede and Englishman. Scholte, without knowing at the time, dealt the firm a golden ticket. He refused the custom of most show-business people, believing them to be undesirable riffraff. Little did he know that early converts to the British drape – and welcomed by Anderson & Sheppard were names such as Fred Astaire, Cary Grant and Gary Cooper. Ever since then Anderson & Sheppard has remained the spiritual home for the English drape.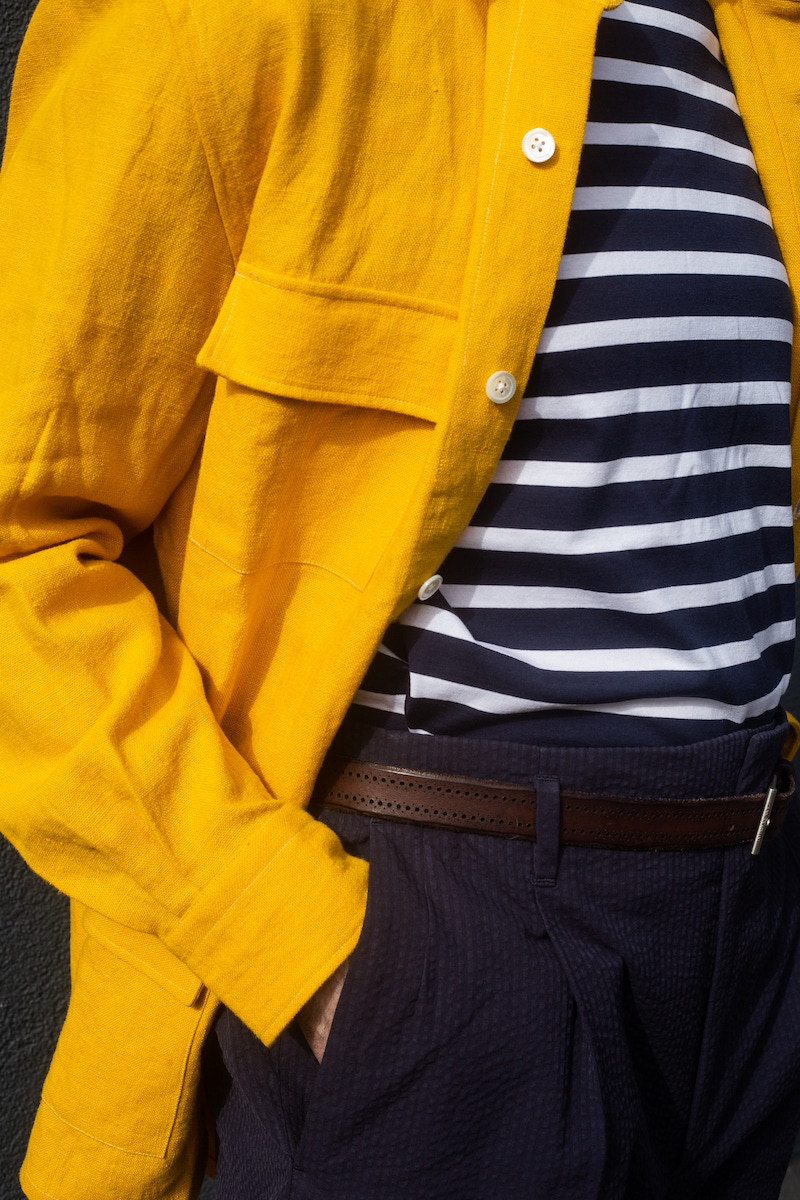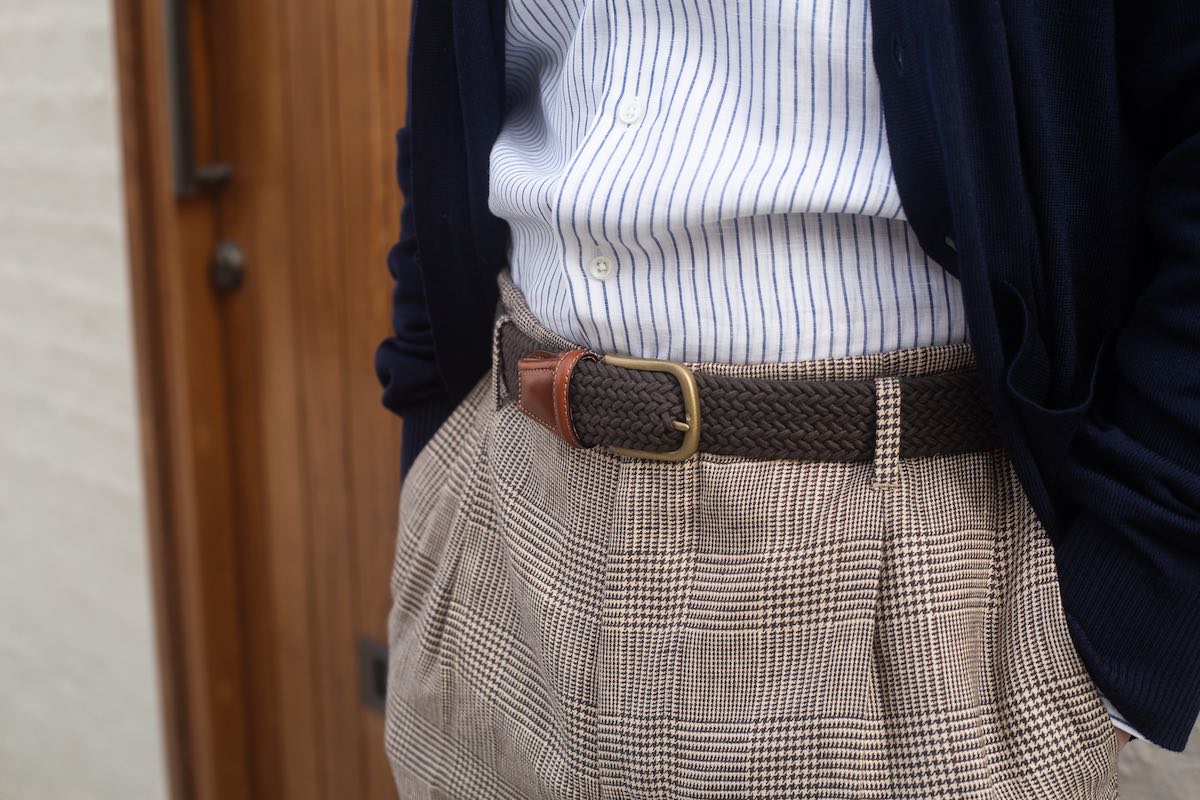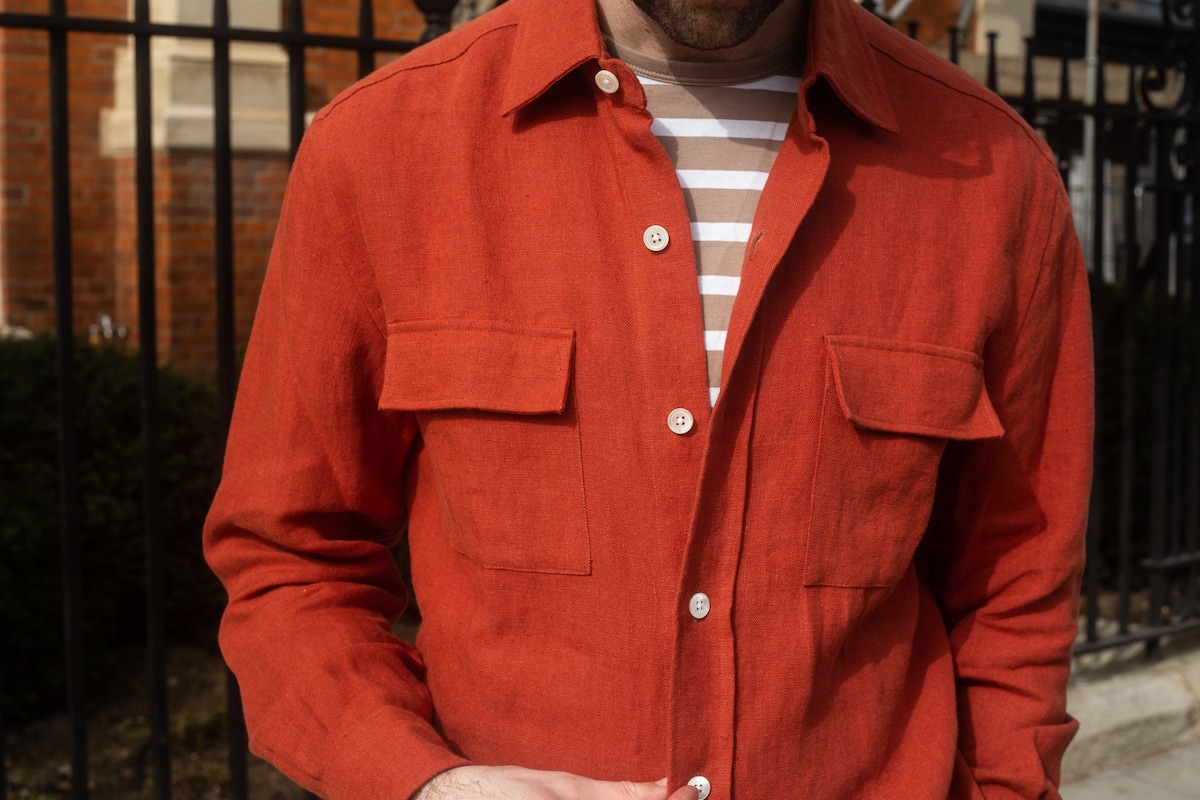 Moving out of Savile Row in 2005 – a mere 175 yards to Old Burlington Street, we can safely say that the firm has lost none of its British charm. Wandering through Mayfair's tailoring district, you will be warmly welcomed into the space that perfectly personifies the Anderson & Sheppard aesthetic. There's an imposing antique overmantel mirror that sits above the grand open fire place, and at the centre of the room you can recline in a lived-in olive green leather sofa, whilst surveying the rear-end of their delightful window display. Old Master style portraits hang on the walls, and in the intermittent wall sections, dark wood-panelled shelves gracefully hoard a collection of leather-bound ledgers. This considerate and unequivocal decorating approach, which was largely overseen by the firm's owner, Anda Rowland, perfectly pays tribute to the history of Anderson & Sheppard. What is so wonderful about the firm, is that under the ownership of Anda it continues to resist the temptation to become flashy. This understated way of doing things very much transcends into their ready-to-wear line, and more specifically their new spring/summer 21 collection, which the The Rake has the pleasure of selling.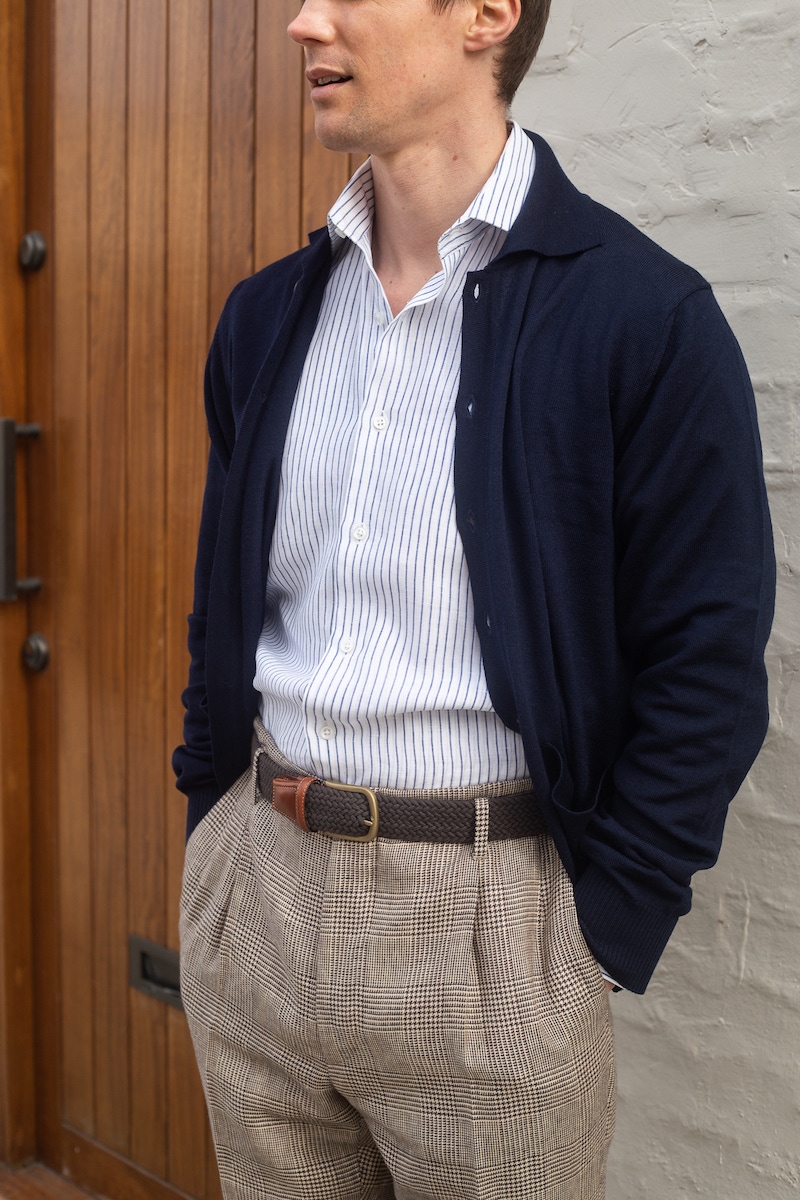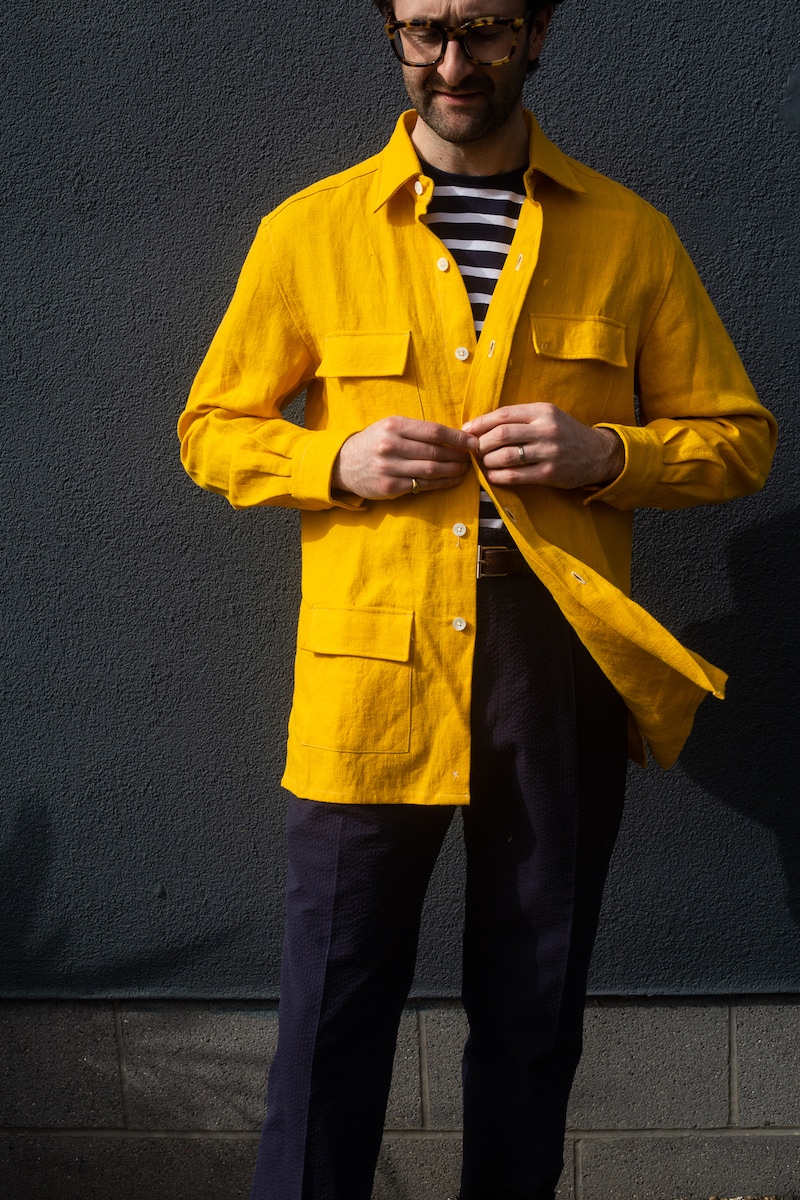 Anderson & Sheppard's ready-to-wear apparel is in an exclusive club. They're one of the few houses dotted around London's Savile Row who have consistently maintained a bespoke like level quality in their assortments and this season is no different. In a rare and beautiful sand linen herringbone, their style one trouser imbues all of the classic details you would expect from the brand. Designed for hot days on the Riviera, they feature side adjusters, and in chic destinations such as Saint Tropez, trousers without belt loops do help enact a sexier equilibrium of a man's waist when tucked into a shirt. In a casual restaurant for lunch, you should have no hesitation in donning these trousers with any one of their short-or long-sleeved knitted Henley shirts, which can be accessorized with a stylish gold necklace. In the mid-day heat when you're swapping the beach for a restaurant – a pair of tobacco calf leather sandals from
Álvaro
would be a practical yet louche addition to the outfit.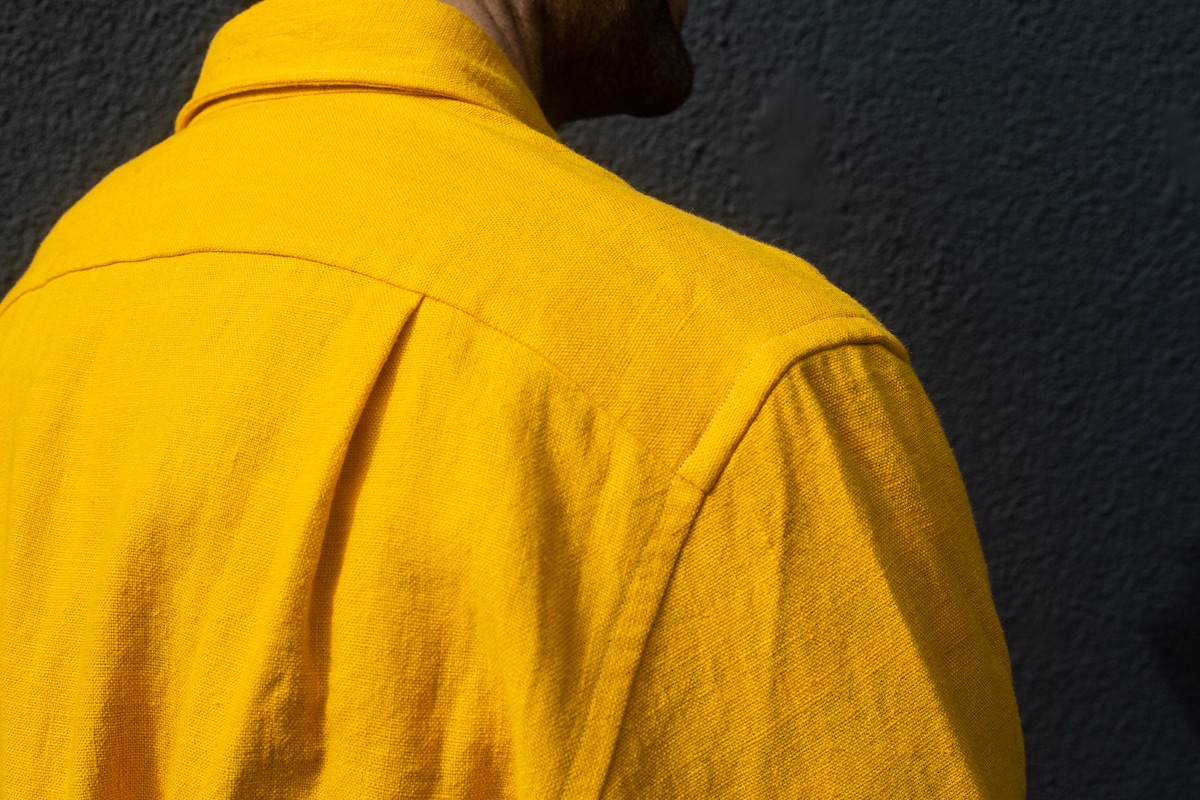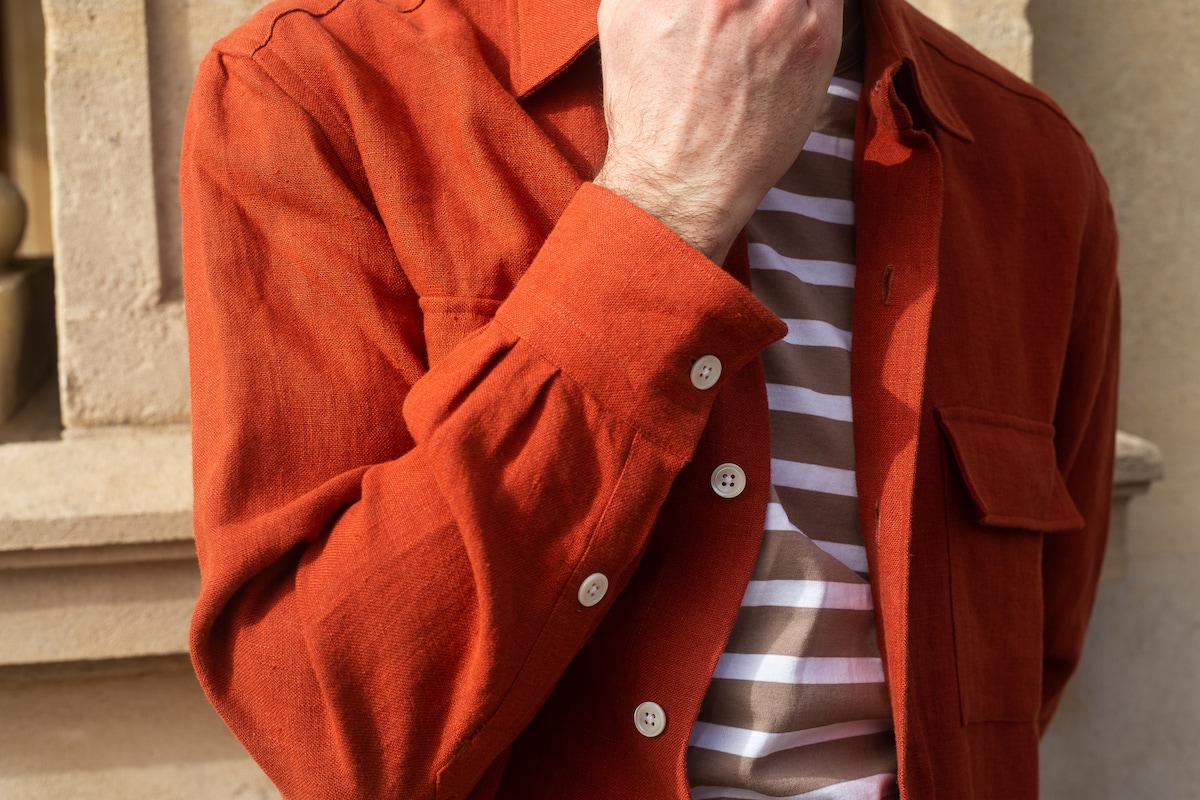 A bold statement might be made with a linen safari overshirt, should you choose the vibrant brick or yellow hues. Made from Irish linen and furnished with four useful patch pockets, side slits and buttoned cuffs, they're also available in dark blue and khaki. Whatever your option from the waist up, on a chillier night you can't go wrong layering it with their dark tobacco linen work jacket, which can be accompanied with any one of their style twelve trousers. Off-white is an appropriate tone to wear in summer, and as the style twelve trousers features belt loops, you have the option of one of their elastic woven belts. Elsewhere, their lightweight soft cotton knitted sweater, with its horizontal stripes is a subtle nod to the 1920s. Unlined linen gurkha shorts, cotton slim fit beach shorts, and seersucker swim shorts can give your holiday wardrobe a boost, whilst their short-sleeved polo shirts rendered in Merino wool are a fine example of the house's devotion to only using cloth of the highest quality.