Anderson & Sheppard: Readymade, Made Right
Christian Barker opines on the development of Anderson & Sheppard's ready-to-wear — and why it's a perfect fit for The Rake Values.
The legendary outfitter to icons including Charlie Chaplin, Rudolph Valentino, Douglas Fairbanks Jr, Gary Cooper and Laurence Olivier, the unique qualities of Anderson & Sheppard's soft-tailored bespoke offering are well documented. Less well-known, perhaps, is the philosophy behind the house's ready-to-wear garments, purveyed from the A&S Haberdashery on Clifford Street, Mayfair — and via TheRake.com Anderson & Sheppard's proprietor Anda Rowland explains that the ready-to-wear range isn't miles away from the bespoke offering, in the sense that it was created in response to particular customer demands. "We developed the Haberdashery collection from comments and questions that we frequently heard from bespoke customers," Anda says. "They asked us," Anda recalls, "where can I find a Shetland sweater in London? Or where can I find a sweater that is not navy, grey or black? Where can I find a pair of holiday trousers that are not low-rise? Where can I buy linen trousers? And where can I get things in cheerful colours?" Customers also expressed frustration that they could not find the same style of garment that they'd bought the previous year, or that sizing kept changing and their favourite styles were constantly being discontinued. "Our Haberdashery shop exists to answer these questions and respond to those comments," Anda says. "At the core of the collection are 11 styles of trouser that we worked on with the bespoke shop. They include the most popular cuts from the bespoke trouser cutters' boards and other styles, including brace-back and Gurkha top styles and so forth. The styles do not change, but once the customer finds his favourites in his size, he can choose from a wide selection of summer, winter and year-round weights so he doesn't have to try them on again."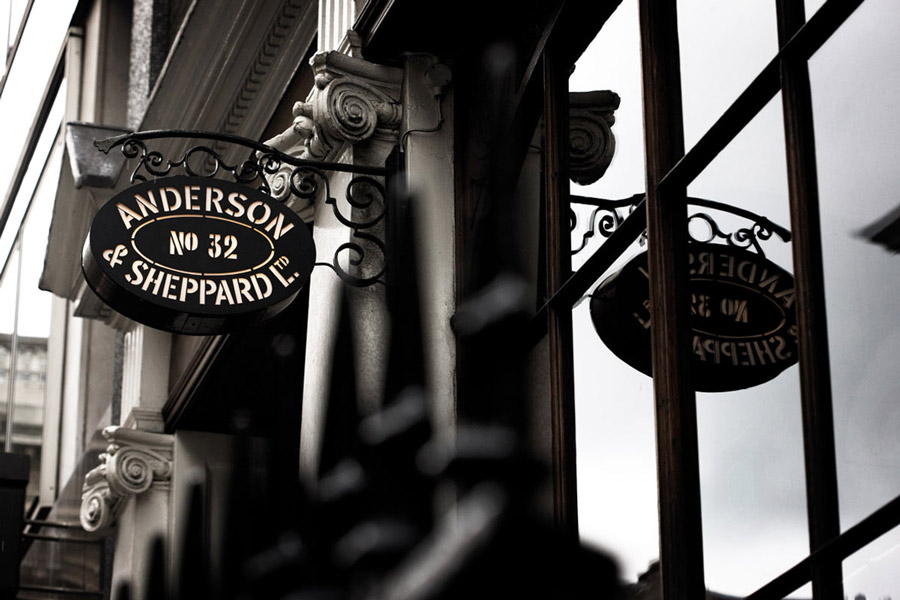 Knitwear is another highly sought-after offering, she says. "We have over 40 different styles and new ones being added each season as others are phased out. Following our customers' requests, knitwear is available in Shetland wool, lambswool, merino wool, cashmere and many blends." Anda notes that the shop also offers colourful accessories. "Pocket squares, neckerchiefs, scarves and socks are amongst the most popular." The Haberdashery does particularly brisk business in June and July as clients gear up for summer. "Customers tend to buy clothes as the weather changes or just before they leave on holiday. Our summer selection includes many favourites including linen shirts and shorts but new clothing and accessories are developed every year," Anda says. Although, at this temple to classic style, the focus is firmly on perennial goods, certain items will inevitably be replaced or discontinued. Anda believes that The Rake Values perfectly serves the function of placing these products in the hands of a grateful consumer. "We don't have sale periods and The Rake Values is a great platform for items that will not remain in our core collection. We think that they will go to a good home!"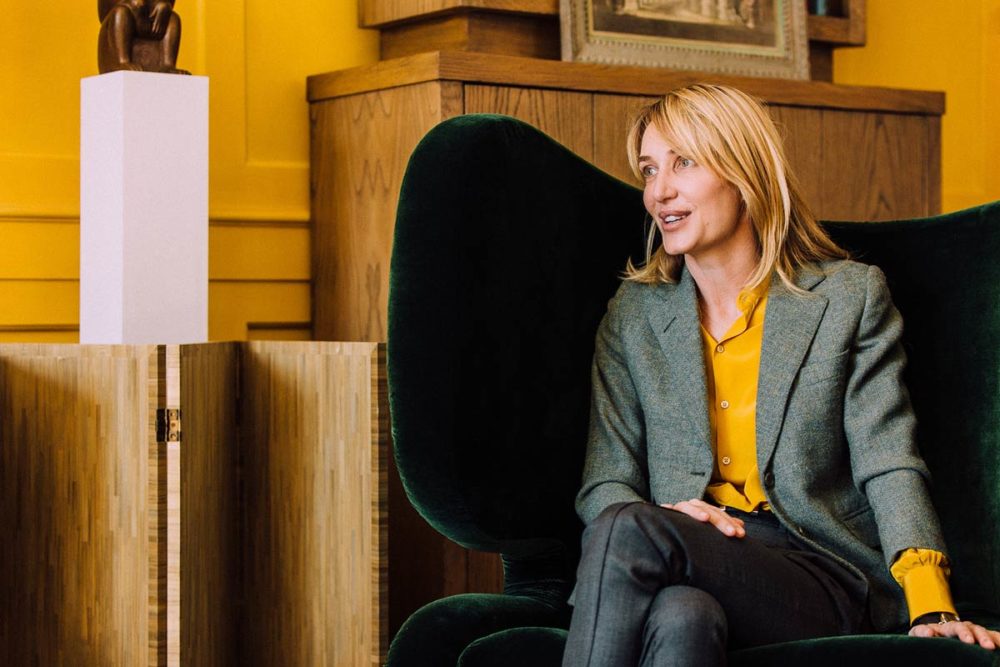 When founder Wei Koh first told Anda about the concept of The Rake Values, the synergies and harmonies were apparent from the get-go. "We know that The Rake follows our mission to put the customer first and it also helps us to know that products we created with care will be appreciated by The Rake Values' customers," Anda says. There are also clear parallels between The Rake Values' sustainability stance and Anderson & Sheppard's commitment to ethical production and corporate social responsibility. "Bespoke tailoring is a very decent way of producing clothes as there is little waste," Anda says. "Our cutters are trained to cut with as little waste as possible and the materials that we use are biodegradable and properly sourced." She says A&S's workforce receives training in best practices and notes that "the conditions in the workrooms are pleasant — otherwise there would be a mass walkout!" Naturally, taking care of the tailors is paramount. Bespoke, Anda points out, is the company's heart and soul. "We carry this attitude on to what we have made for the Haberdashery and only work with manufacturers who share our values," she notes. Anda says that she and her team personally visit and inspect the factories where their ready-to-wear products are made. This sort of responsibility and attention to detail are essential if Anderson & Sheppard wishes to meet the demands of an increasingly environmentally-conscious consumer. One famous client is especially fastidious in this regard. "When we filled in the renewal documents for HRH The Prince of Wales' Warrant, the largest section required us to show that we have reduced our spend on energy and packaging. We also had to supply documentation from our suppliers on sourcing for wool and cotton." When it comes to righteous consumption, Prince Charles is "very much ahead of the curve," Anda says. Much like a Rake Values customer.