The Art of Happiness: Balthus & Setsuko Klossowska
One of the most harmonious love affairs in art history — that between Balthus and Setsuko Klossowska — unfurled despite a cultural gulf, a three-decade age gap, and one of the protagonists' penchant for erotic content that many find abhorrent.
To be two artists about to embark on a love affair is to be warned, by the looming shadow of history, that your union might be fraught with adversity. The clashes of movement found in Jackson Pollock's visual cacophonies might easily be interpreted as an angst-on-canvas depiction of his marriage to fellow abstract expressionist Lee Krasner. The twisted, perhaps even cruel, portraits Pablo Picasso did of his muse, Dora Maar, reflect a union that, despite the French-Croatian photographer persuading him to join the French Communist Party in 1944, was markedly volatile. Even so the four-decade-long love affair of Balthus and Setsuko Klossowska, seems to be one of the more edifying unions the art world has ever nurtured. Born of Polish parents, Balthus grew up in the 14th arrondissement of Paris as Balthasar Klossowski, the son of an art historian father and a painter mother (he later added 'de Rola' to his name as part of a claim to be Polish nobility). His older brother was a philosopher and writer, and the family was part of Paris's cultural elite (his parents were friends with Matisse and Bonnard, and their walls were lined with canvases by Cézanne and Delacroix as well as their own works).
"The Guitar Lesson was just one of a number of Balthus's works that showed a preoccupation with young females."
Having had his first collection of 40 drawings, titled Mitsou, published at 11 years old, he spent much of his youth studying any art that resonated with him, before moving into a Paris studio at the age of 25. Indifferent to the contemporary styles of the era, notably Cubism, Balthus embarked on the works that would make up the 1934 Paris exhibition that launched his career, including the painting that remains his most famous — and, indeed, infamous — to date: The Guitar Lesson. Mounted for 15 days — behind curtains and hidden away in the gallery's back room — the work depicts a child lying across her music teacher's lap in place of the instrument, which is placed on the floor. The two figures' pose echoes 'Pietà' (Christian art depicting Christ's corpse being cradled by the Virgin Mary), a connotation subverted by the positioning of the teacher's hands, which suggest that a vaguely violent sexual initiation rite is about to unfold. More than any other major painting that stands charged with putting art's neck into a leather leash and leading it into lurid, gratuitous or sadomasochistic realms of erotica, The Guitar Lesson seems to have offended a vast number of people who have set eyes on it. What is more, The Guitar Lesson was just one of a number of Balthus's works that showed a preoccupation with young females. Even the at-a-glance innocuous street scene depicted in La Rue features, on the left extreme of the canvas, a teenaged girl being groped. Meanwhile, Alice Dans Le Miroir is a prurient take on Lewis Carroll's novel, and Girl and Cat (1937) was, for some time, the cover of the Penguin paperback version of a literary work that, like Balthus's oeuvre, prompted uncomfortable reactions with its approach to prepubescent femininity — Nabokov's
Lolita
.With the public becoming suspicious of Balthus's preoccupation with 'la jeune fille', it was inevitable that many observers would nod their disapproving consensus in zealous unison when a relationship between him and a woman 35 years his junior blossomed after the pair met in Tokyo in 1962.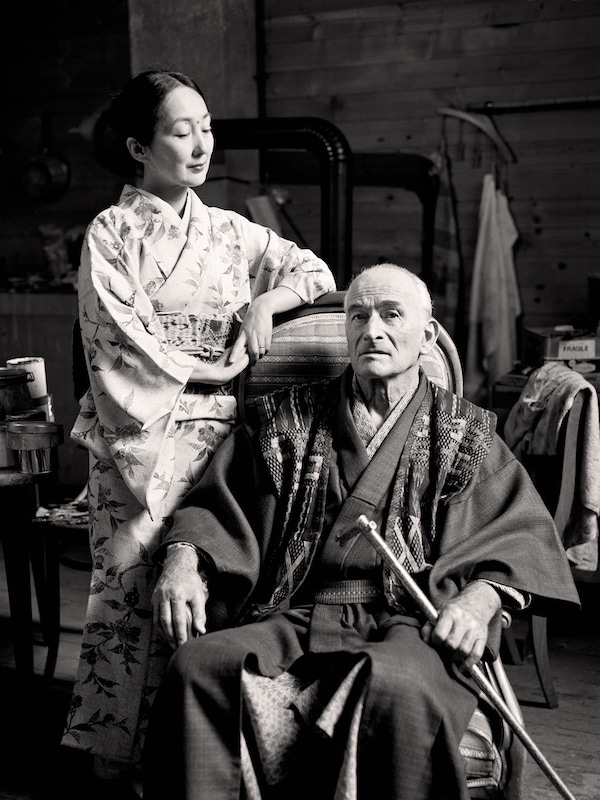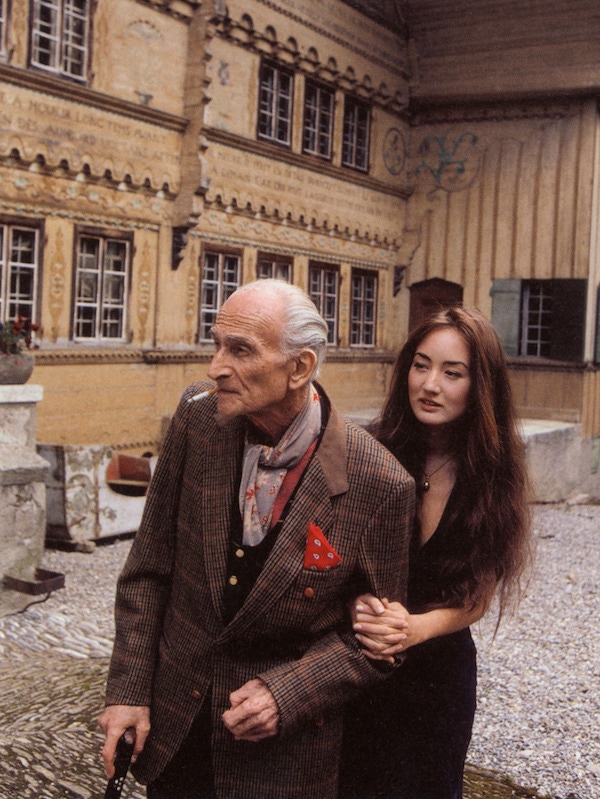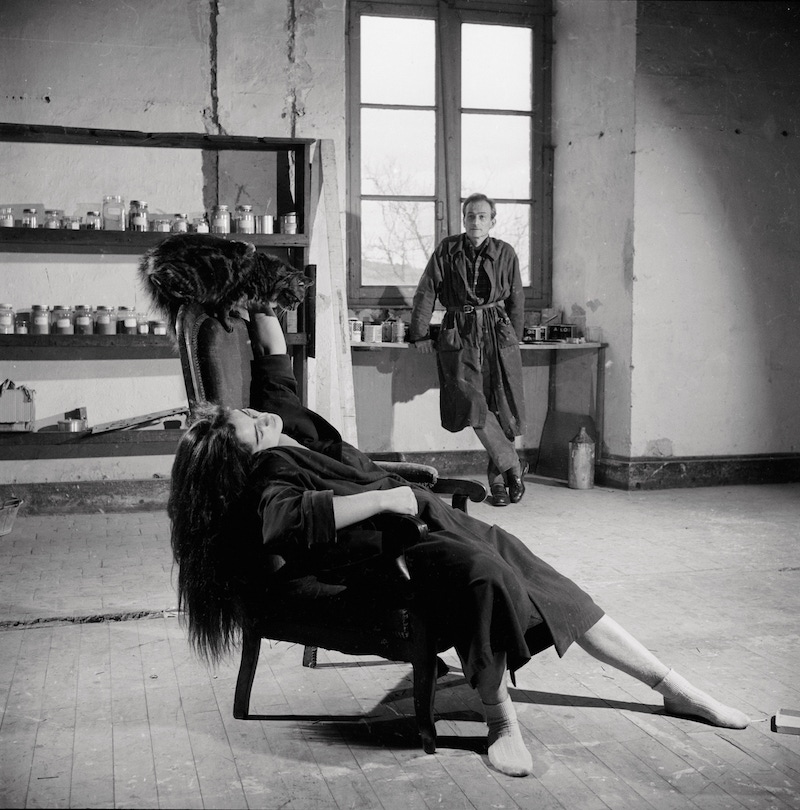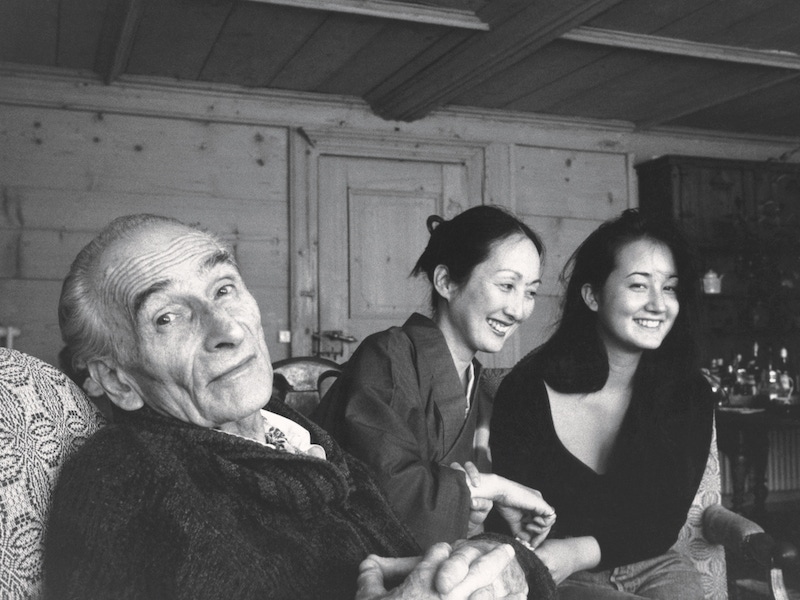 Setsuko was born in Tokyo into an ancient samurai family from Kyoto. The pair's paths crossed when Balthus was sent to Japan by France's first minister of cultural affairs, to choose traditional Japanese artwork for an exhibition in Paris. Setsuko Ideta was 19 years old — the same age as the first of Balthus's two sons, Stanislaus, he'd already had with his first wife, Antoinette de Watteville — and a first-year student at Sophia University, a Jesuit research institution in Tokyo. Serving as a translator to the group as it toured the temples of Kyoto, Setsuko immediately caught the eye of the 54-year-old (who shaved four years off his age to make the age void between them seem fractionally less gaping). In his book
Balthus: A Biography
, Nicholas Fox Weber describes Setsuko in vivid terms that are nonetheless troubling in terms of their global-regional gender stereotypes: "[She] was the embodiment of much that he cherished: female beauty, youthful vitality, piercing intelligence and the charms and diffidence of the Orient… " Setsuko herself recalls their meeting in a way that hints that Balthus saw his new love as something of a blank canvas: "We talked and talked. Balthus knew so deeply about Japan, much more than me. He had a longing for Oriental culture. [French author André] Gide, who was a family friend, had taken him to see Japanese Noh theatre. [He] adores all things Japanese. It's he who made me put on the kimono — yes! It was his artistic view. He said the Japanese woman is made to wear a kimono." Balthus was still married to a wife he had been estranged from for two decades, which didn't make things simple. "I had five very, very difficult years until my wedding," as Setsuko put it later. "The first wife agreed to the divorce. I was very thankful to her. But there was another girl attached to him, a terrible complication, and I had an adventure with another man. He wanted to be with me. But the next day, I received the proposition of marriage from Balthus." By now, Balthus had been appointed director of the French Academy in Rome by his friend Malraux, and the couple remained in the Italian capital for 16 years, during which time Setsuko gave birth to their daughter, Harumi. These days a designer who conceives jewellery pieces for Chopard, Boucheron and the like, Harumi has a repository of glamorous childhood recollections: artists and other ultra-hip bohemians glamming up the soirées in the vast family chalet; being photographed by Henri Cartier-Bresson; entertaining the likes of Federico Fellini, Victor Hugo and the Dalai Lama; and witnessing David Bowie interview her father for some specialist art reviews in Britain.
"Whatever one's judgment on the amatory nuances of Balthus's body of work, its luminosity and emotional complexity cannot be dismissed."
So what exactly made this union so congruent, so mutually life enriching? Writing in
The Guardian
, having met Balthus the year before his death, Nicholas Glass wrote: "She is his guardian, his memory and sometimes probably his eyes. She organises the chalet, its Asian staff, the Chinese doctor in almost constant attendance. When she is not in the room he looks for her, calls out for her like a little lost boy. She tidies him up for the interview, finds a silk scarf to hide the T-shirt, stands behind me to help him with the questions." Naturally, many an inquisitive reporter has wanted to know what Balthus's widow now feels about his predilection — albeit a creative one — towards tender-aged females. Setsuko has tended towards being sanguine on the subject, albeit a little confrontational when it comes to the more louder accusations of deviancy (one critic once wrote, "Balthus is a giant — but to most people he's the fellow who paints little girls showing their panties"). "It's other people's opinion and they have a right to that stupid opinion," she once told the
South China Morning Post
. Aristotle once described the aim of art as being "to represent not the outward appearance of things, but their inward significance", and Balthus's work, Setsuko believes, is testimony to the divinity and truth of erotica, and no puritanical qualms about it should obscure that truth. Whatever one's judgment on the amatory nuances of Balthus's body of work, its luminosity and emotional complexity cannot be dismissed, and Balthus's legacy thrives on the walls of the Louvre, the Tate, the Metropolitan Museum of Art in New York, and in private collections such as those of the Agnelli and Niarchos families. Setsuko's reverence towards her husband's work seems as intense as ever, and his heritage and legacy has become pretty much her raison d'être a decade and a half after his death. All in all, it remains, albeit now posthumously, a union that undermines all the scoffing and predictions of nuptial doom that age gaps seem to attract. Their story is certainly an antidote to the notion that artist couples are doomed to implode under the pressure of the protagonists' fiery existential idiosyncrasies.
Originally published in Issue 47, available to buy on newsstands now or you can subscribe here.