Ask The Rake: What Are The Wardrobe Essentials One Should Save Up And Invest In?
Every sartorial wardrobe should contain a few key pieces that transcend time and style. They are considered purchases, which often require time to find and patience to save up for, but will last — with proper care — a lifetime.
Everyone from the rakish tailoring aficionado to the first time buyer should invest in a good navy suit. While the latter may not have the required spending power for out and out bespoke, there are still a great number of options available on TheRake.com. Savile Row may be famed for their bespoke craft, but some of their most famous residents are producing splendid ready-to-wear options available at accessible price points. Not too long ago they were celebrating 100 years on the Row, and now Huntsman and The Rake have reunited to offer a brilliant selection of suiting. A highlight is their navy twill single-breasted suit with their signature one-button fastening which provides a svelte silhouette. It's genuinely iconic, timeless, and frankly, having a Huntsman suit in your arsenal is no mean feat. Sticking to Savile Row, and another brand that has recently joined The Rake's ecommerce fold is Richard Anderson. Their single-breasted suit is made from a beautiful midnight blue linen. For something a little different, a double-breasted iteration from the Godfathers of Bespoke, Cifonelli, is a popular choice for an investment piece. So much so, that you should act fast as only a few remain. There's nothing worse than a brilliant suit being let down by an ill-fitted shirt, and though casual and relaxed shirts are proving quite popular post-Covid, it's important to have a shirt that can go pound for pound. The first port of call, therefore, is Jermyn Street. Home to some of the finest shirtmakers in menswear, you'd be hard pressed to find something better. Turnbull & Asser have created shirts for some of the finest men and women to grace this wonderful planet, and to own a shirt is to own a little piece of history. Channel your inner 007 with the iconic Dr. No cocktail cuff shirt, made for Sean Connery in 1962, in a classic blue. For something a little more casual but just as refined, for our inaugural The Rake Tailored Garments collection, we created a button-down inspired by vintage Brooks Brothers, and quite frankly, it's one of the best shirts I've ever owned (and I own a lot). A favourite of our Editor Tom Chamberlin, Edward Sexton's ivory silk shirt is a must-have for all black tie occasions. The beautiful lustre and drape provides an elegant, alternative take to the classic dress shirt.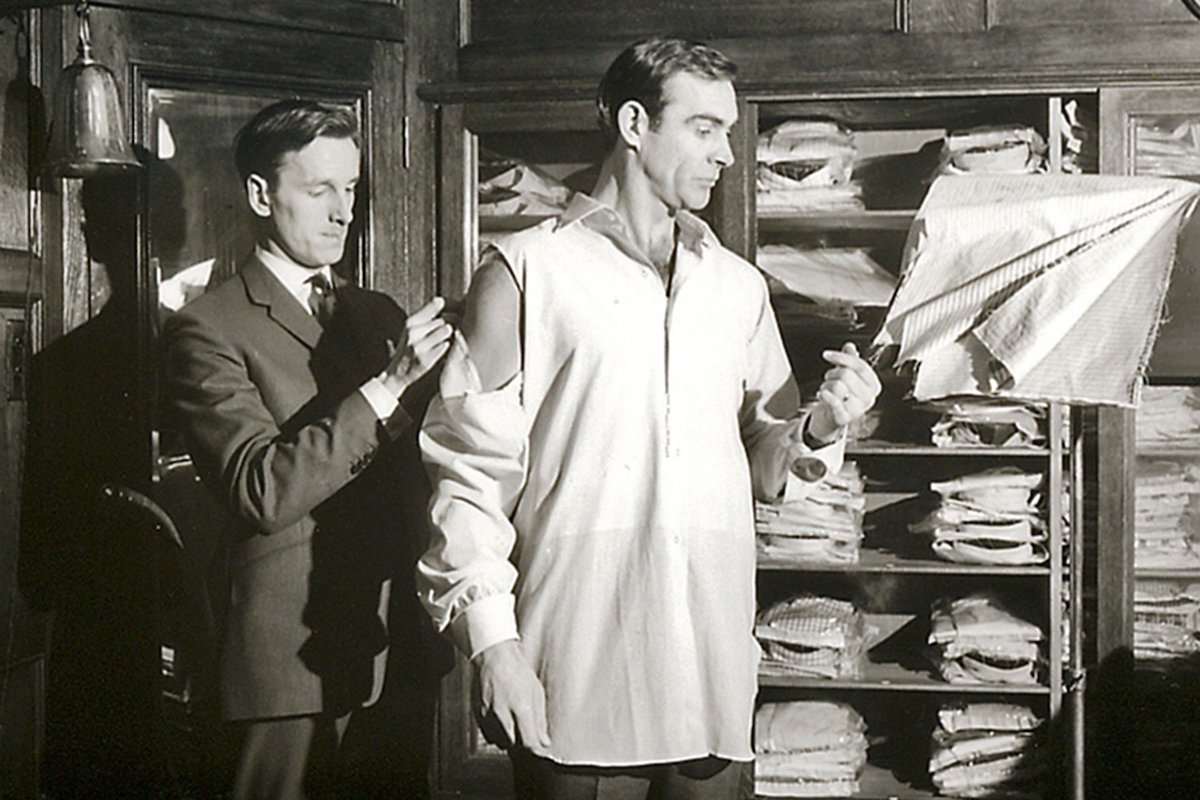 If you live in a city like London, where even the most trustworthy of weather apps can be caught off-guard by sudden bursts of rain, having a coat that can keep you protected against the elements is always a worthy investment. Waterproof, windproof and breathable, the short Mac by Mackintosh is crafted using the brand's exclusive RAINTEC cotton – a contemporary evolution of their classic bonded cotton, built with a technical membrane that's flexible, softly draped and easy to move in. You simply can't go wrong. Sealup is the combination of two words: "Sea" and "lup" (Milanese dialect for "wolf"). In fact the choice of these two words is not accidental, Sealup combines an international vision with a strong Milanese tradition, making the finest Made In Italy outerwear since 1935, so you're in pretty safe hands with any of their coats on TheRake.com. I've highlighted their black storm belted raincoat not only for it's technical prowess, but because it looks pretty badass. Manchester's Private White V.C. are the technical outerwear equivalent of the kid-in-a-sweet-shop. Of all the possible choices, I'd highly recommend the Ventile® Mac 3.0. Though the black is arguably the more 'timeless' version,  the mustard is absolutely beautiful and surprisingly versatile. I've worn it with a cream shirt and brown houndstooth sports jacket and denim jeans, which leads well into my next section.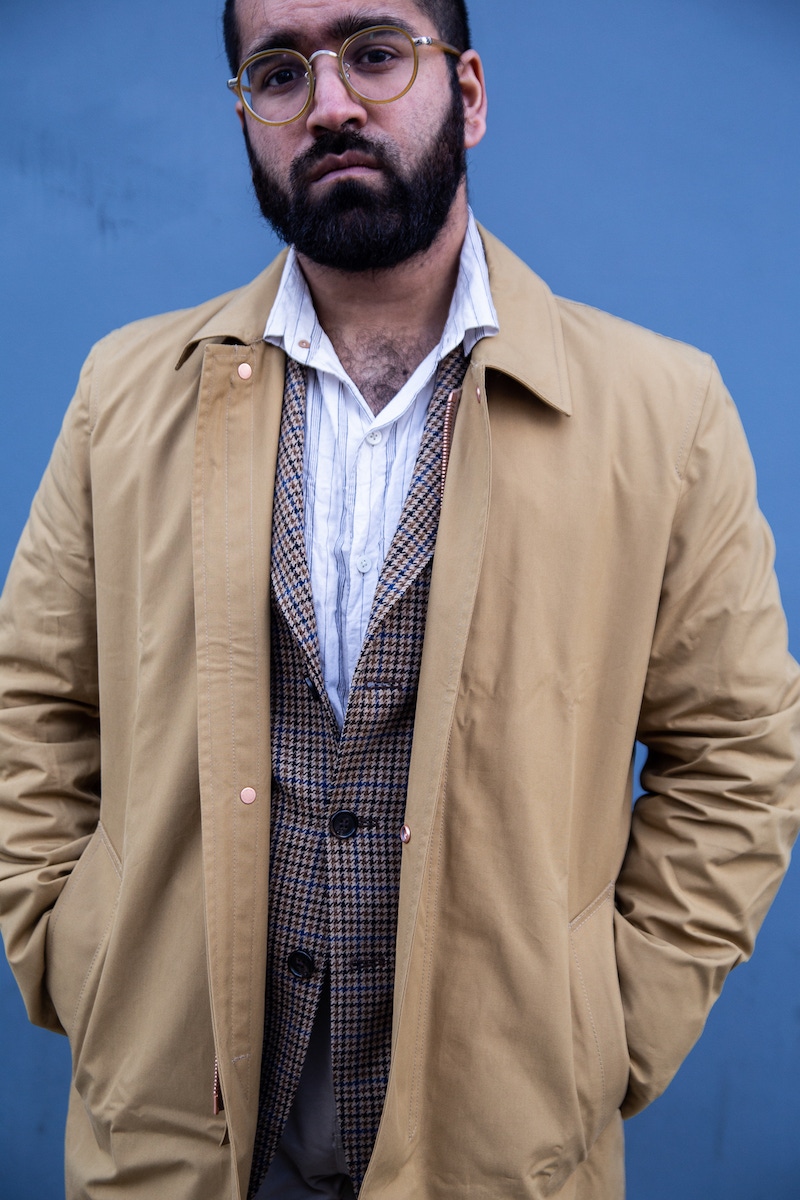 Jeans are something akin to gold dust on The TheRake.com — as soon as they come in, they pretty much sell out, which only emphasises my point that a quality pair of denim jeans should be in every wardrobe. I prefer darker shades as I feel they are significantly more — here's that word again — versatile, and wearable than a lighter wash. Richard Anderson's Kurashiki jeans sourced from Japan exude everything that a Richard Anderson product should be. Japanese denim has become a favourite with denim connoisseurs in London, and this iteration features a zip fly as opposed to button fastening (though the latter is also available if preferred). Barbanera bring a Spaghetti Western-appeal to denim that oozes coolness. It also helps if you look anything like Sergio, Sebastiano and Ale. Whilst the entire assortment is great, the 12.5oz black denim is a favourite. Turnbull & Asser's five-pocket jeans, meanwhile, are made in Italy from smooth cotton with a touch of added stretch for comfort. The legs taper gently but are by no means 'slim'. We recommend you roll up the hems just a little and wear with anything from trainers to boots to loafers.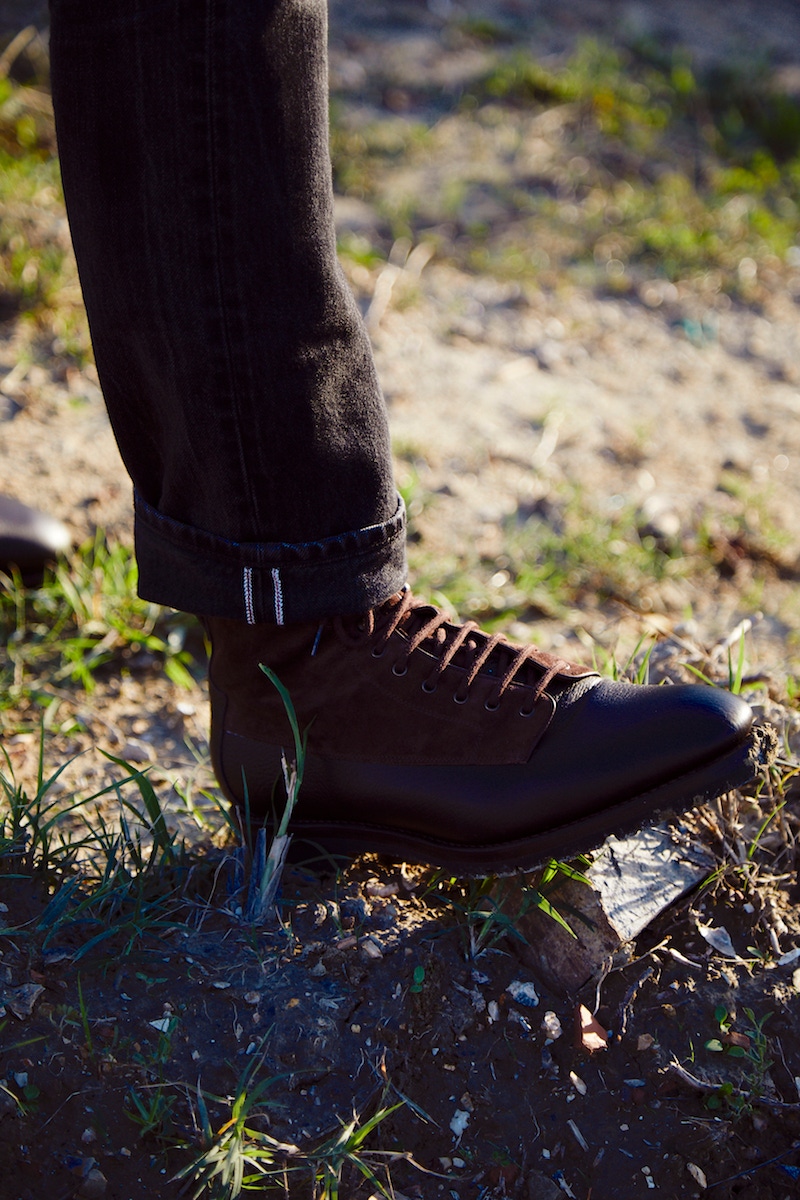 To quote our Editor Tom Chamberlin, "There are a couple false economies in the world — buying cheap meat, and buying cheap shoes. For me, shoes provide the bridge between practicality and art." The same can be said for boots. Boots are the 4x4 of the footwear world, so it's important to invest in something that looks good, but can importantly hold strong for whatever terrain you decide to tackle. George Cleverley's Roughout Nathan Chukkas are a good starting point. You're in good hands, and lasts, with Cleverley shoes and these leather versions work well in the countryside but retain a certain elegance for city wear. Black leather pebble grain is a personal favourite of mine, and Norman Vilalta duly delivers on this front. This style is bench-grade constructed at every stage in Vilalta's Barcelona atelier. Goodyear-welted Vibram Gumlite Commando soles keep the boots light yet hard-wearing and offer exceptional traction. Completing the set, Barbanera's Kerouac is a derby balmoral boot with old-world inspiration. Made in Italy from a beautiful deer skin and suede leather, the boots are strong, tapered and resistant; designed to last you a lifetime. A worthy investment, and then some.