Aston Martin Vanquish S: The Ultimate British Supercar
The Aston Martin Vanquish S was born from pedigree and bred for purpose: speed – luxurious but unadulterated speed.
If you don't have access to a private racetrack or live near roads without speed limits (ie, Germany or the Isle of Man), read no further, the Aston Martin Vanquish S is not for you.
One of the first things you'll notice as you nestle down into the opulent, quilted leather bucket seat and grab hold of the plush, stitched leather steering wheel is the speedometer. Whereas the speedometers on 90% of the world's automobiles show 70mph – the speed limit on most American freeways – at 12 or even 1 o'clock on the dial, the Vanquish S displays this insignificant figure down at 7 o'clock. That's right, the 'legal redline' for this English sportscar appears within the first percentile of the speedometer's reading. That's because the top speed is listed at a mind boggling 240mph. I don't know about you, but that's about 100mph more speed than I could hope to use even on the Autobahn. I've been generously handed the keys to the flagship model from the storied British brand for an extended weekend trip up the California coast. And in true secret agent style, the glistening black supercar is waiting for me at the airport's curbside valet. Low, muscular, refined and ferocious looking, not a person walks by without noticing this attractively menacing sculpture.
When it comes down to it, any motoring enthusiast will have smiles for miles in any Aston Martin. Upgrade to the Vanquish model and grins and prestige grow. Upgrade further to the 'S' edition (signifying Sport) and, well, you're at the pinnacle. As if the super grand tourer that is the Vanquish could get any grander, the 'S' increases the already massive horsepower of its V12 engine to 580, giving it in excess of 60mph more speed than the regular Vanquish for all those who feel 180mph just isn't fast enough.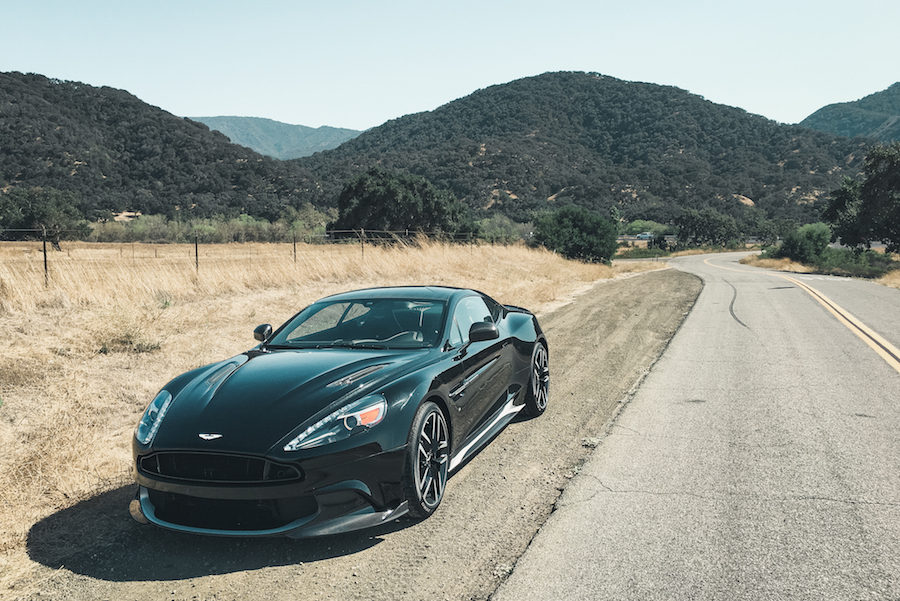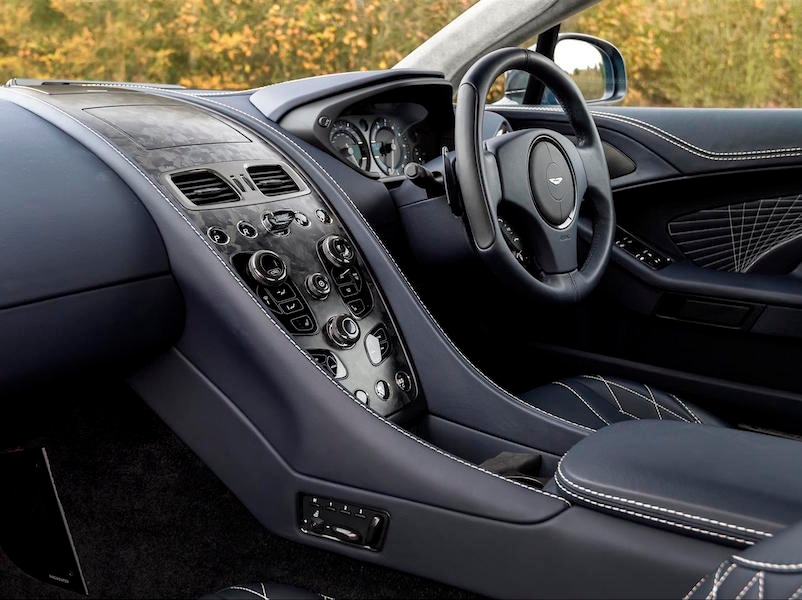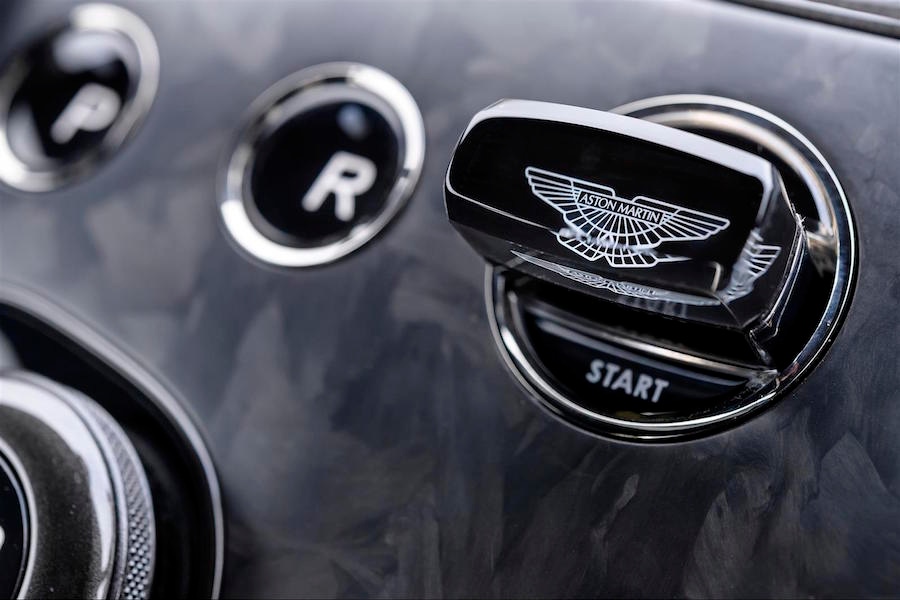 So it shouldn't come as a surprise that driving through the megalopolis of greater Los Angeles became an exercise in frustration. Granted, I'm as comfortable as I could ever imagine in a $300,000 car, but crawling in bumper-to-bumper traffic knowing that beautiful, snarling engine is eager and capable of so much more is like asking Niagara Falls to hold back and drip like a faucet.
Somewhere inside Ventura County the traffic lightens and the heavens open up. Sort of. Barely pressing the accelerator takes me well past 70mph and the focus quickly changes from driving exhilaration to looking out for where the California Highway Patrol might be hiding. Niagara need no longer drip but nonetheless must trickle. Finally, Highway 1 north of San Luis Obispo. This is California as it's supposed to be: bright, sunny skies, oak covered hills, shimmering sea, air scented with fresh grass and salty kelp and, best of all, long, lonely asphalt curves. Niagara may now freely flow.
It was glorious while it lasted. The torrent of power from the V12 was unleashed, gravitational force securing me in my seat, the motor roaring and then singing, speeds racing through triple digits, distance vanishing as road evaporated in front of me, an involuntary smile broke across my face. And then a sheriff appeared around a bend.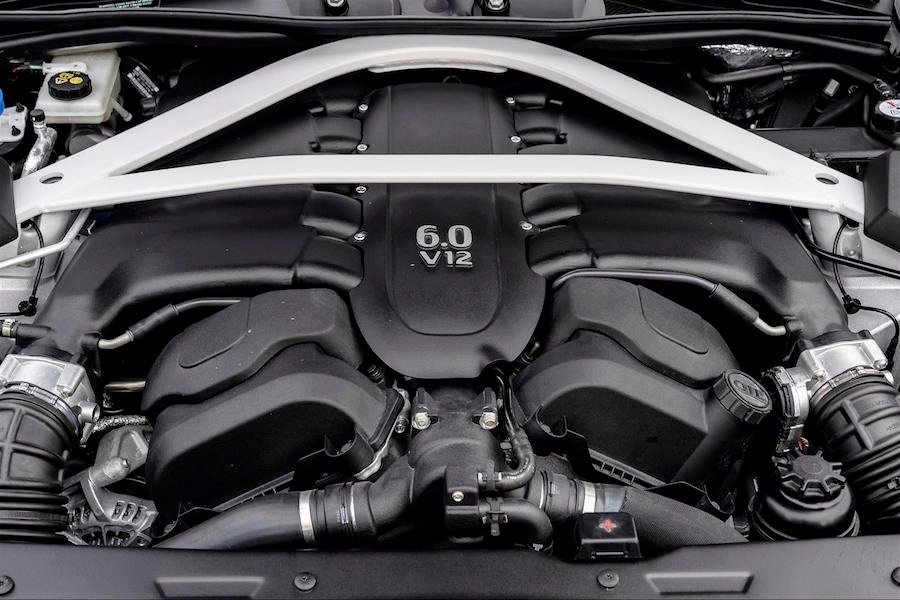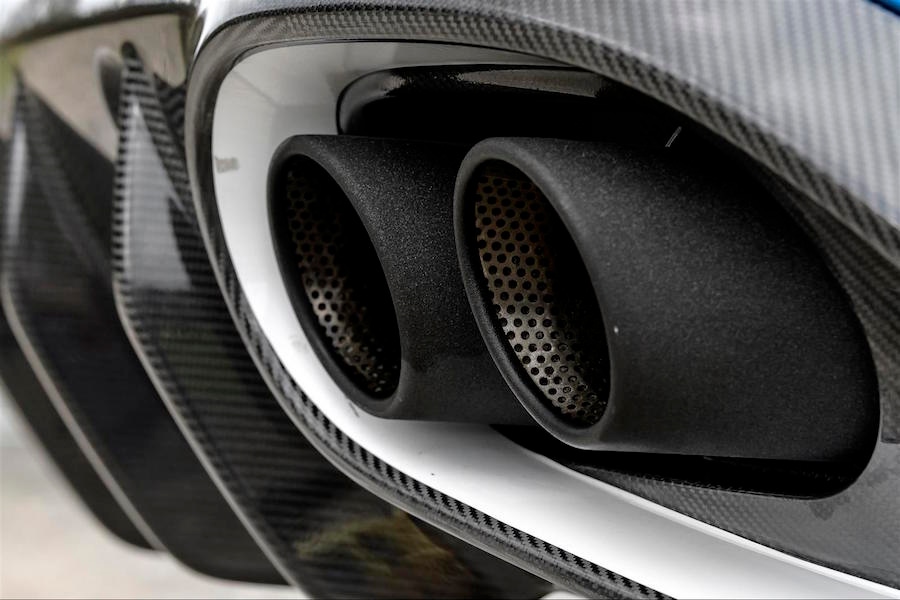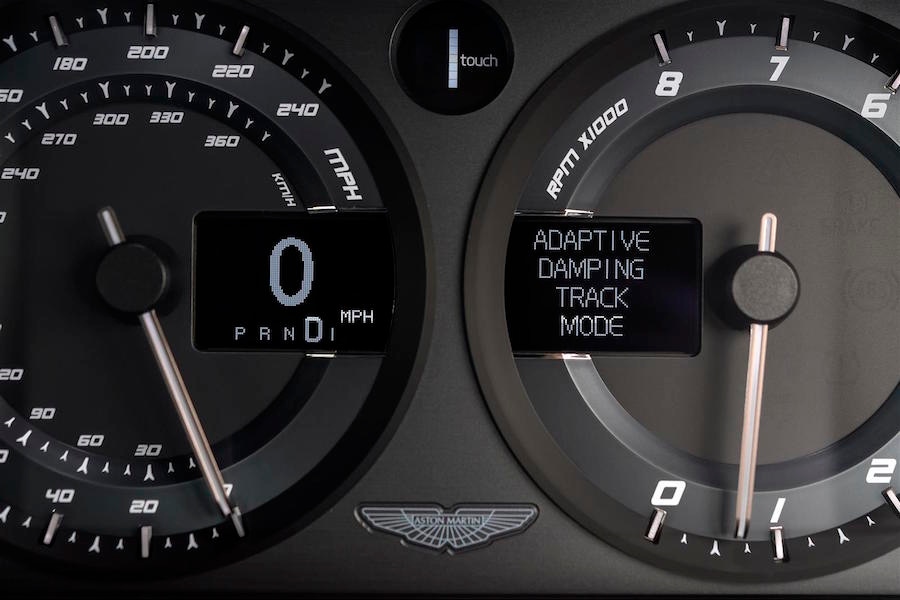 Fortunately, the sheriff was either preoccupied or just sympathetic to my situation because a finger-wag indicated I needed to slow down and behave. (I like to think it was the latter because, after all, who in good conscience could ask a man to observe the speed limit in a car like this?) I did as I was warned and continued my drive along California's central pacific coast without misplacing his trust in me, for the most part.
If the purpose of a grand tourer is to travel in sporty comfort, then by definition Aston Martin's ultimate incarnation is at home anywhere there are paved roads. However, this is no ordinary GT. The Vanquish S was born from pedigree and bred for purpose: speed – luxurious but unadulterated speed. Docility and submission are not in its nature. It's easy to think the 'S' label means 'sexy' but engineers are not known for their humor; the 'sport' is a serious designation.
With so much power, force and speed to be commanded at the lightest touch, it's inhumane to confine this creation to the dictates of local law, and it goes against reason to want to do so. Trust me, unless you can drive without limitations, Aston Martin's Vanquish S is not the car for you.