Available Now: Introducing the Undone Vintage Tuxedo
The Rake brings you a great dress watch offering in the form of the UNDONE Vintage Tuxedo.
When it comes to formal attire, there isn't much that can take on a classic tuxedo in terms of overall style, but how about when it comes to the wrist? Well, you can make an argument for a fine gold dress watch, but we'd argue that a tuxedo is a perfect fit here too, a tuxedo-dialed watch that is. We take a look at the UNDONE Vintage Tuxedo, which promises to add a healthy dash of old-world elegance to any dress code.
Tuxedo time
The tuxedo proper is an invention of the nineteenth century. Championed by Prince Edward VII, it emerged, somewhat ironically, as a dressed-down alternative to the tailcoat. Initially called the dinner jacket, and sewed together by Henry Poole & Co, the royal patron ensured that the new style of dress was an instant hit. And while the origins of the garment are undeniably British, it took a trip across the pond for the garment to earn its name. In the 1880s one of the high notes of the New York social scene was a gala ball held at the exclusive Tuxedo park, and this new, relaxed style of formalwear cut such a swathe that it earned the name tuxedo.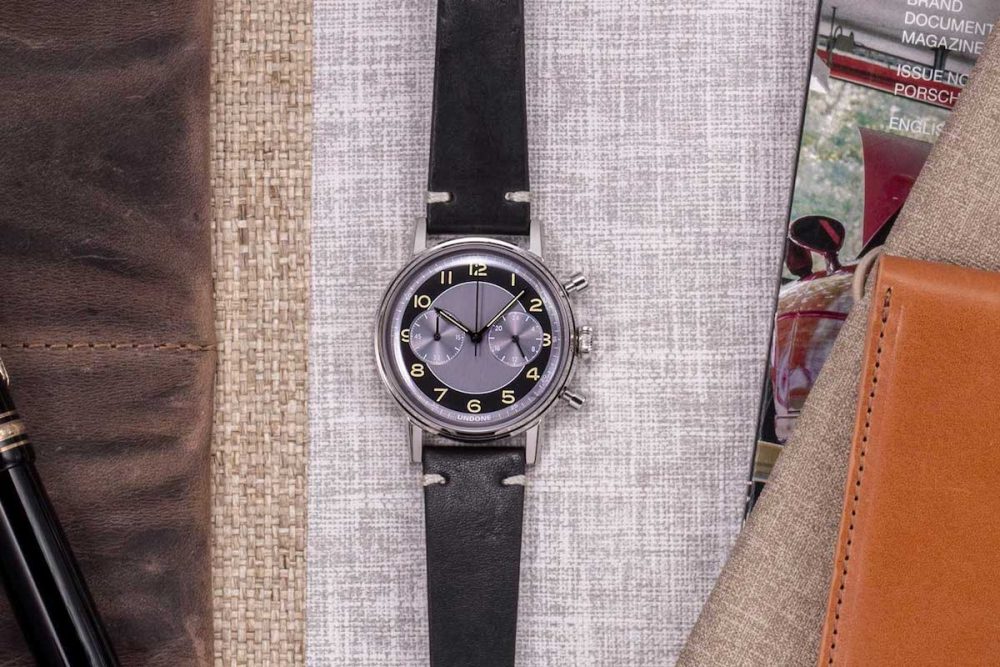 It's this striking colourway that led watch dealers and collectors, somewhere along the line, to coin the term tuxedo dial — which, broadly speaking, refers to a watch with a bi-colour dial, black and white with an outer ring that contrasts the centre of the dial. It's not a design 'owned' by any brand or style of watch in particular, though, as the nickname suggests, it does lean dressy.
A tuxedo fit for Mad Men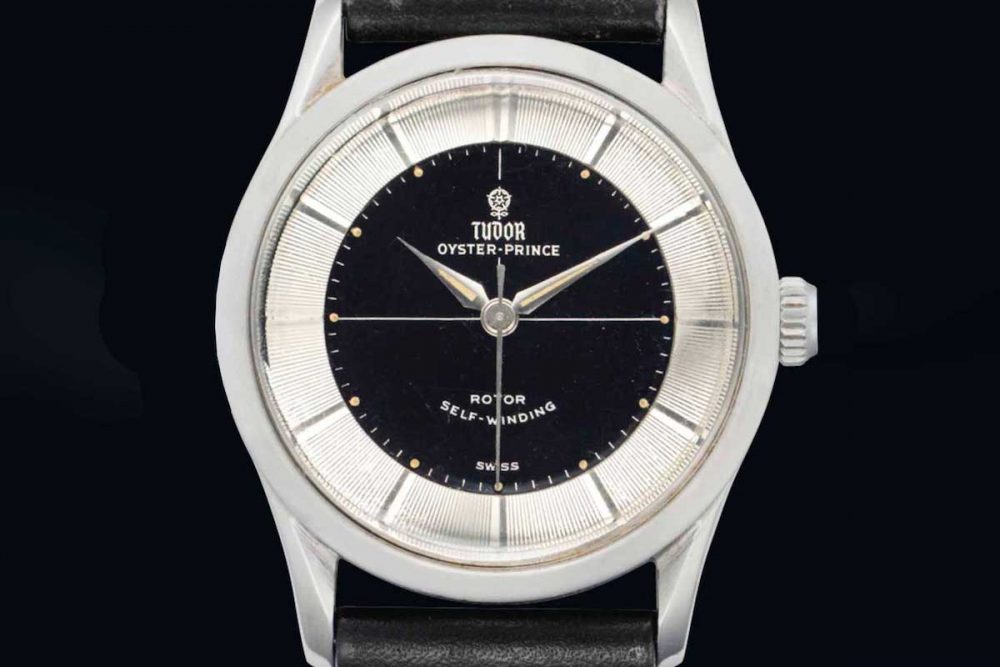 When looking at prominent tuxedo dials, there's one specific watch that, for its place in pop culture, takes the cake. The watch in question is a Tudor Oyster-Prince reference 7967 from 1959. It's an elegant watch, the dial centre has a fine crosshatch, and the other hour chapter features a subtle radial finish that makes it quite the standout. But this watch stands out not only for its design but for its small (but significant) place in pop culture history. Actor John Slattery wore this watch in his role as Sterling Cooper on Mad Men. This watch was provided to the show by Canadian vintage dealer Derek Dier, who auctioned it off with Christie's in 2015, where it achieved a hammer price of $10,000.
Gérald Genta's take on the tuxedo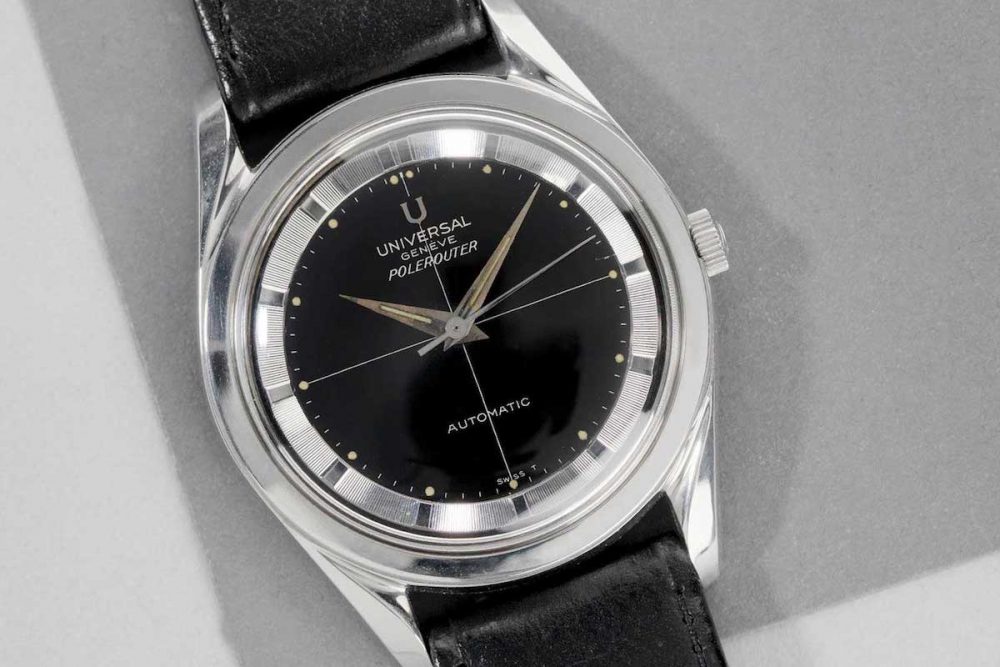 Another famous tuxedo dial, one that pre-dates the Tudor is, of course, that early Genta design — the Polerouter, which dates back to 1954. Again, the dial of this distinctive watch features a silver engine turned inner ring that goes a long way to adding the enduring appeal of this mid-century icon its distinctive appeal
The contemporary Tuxedo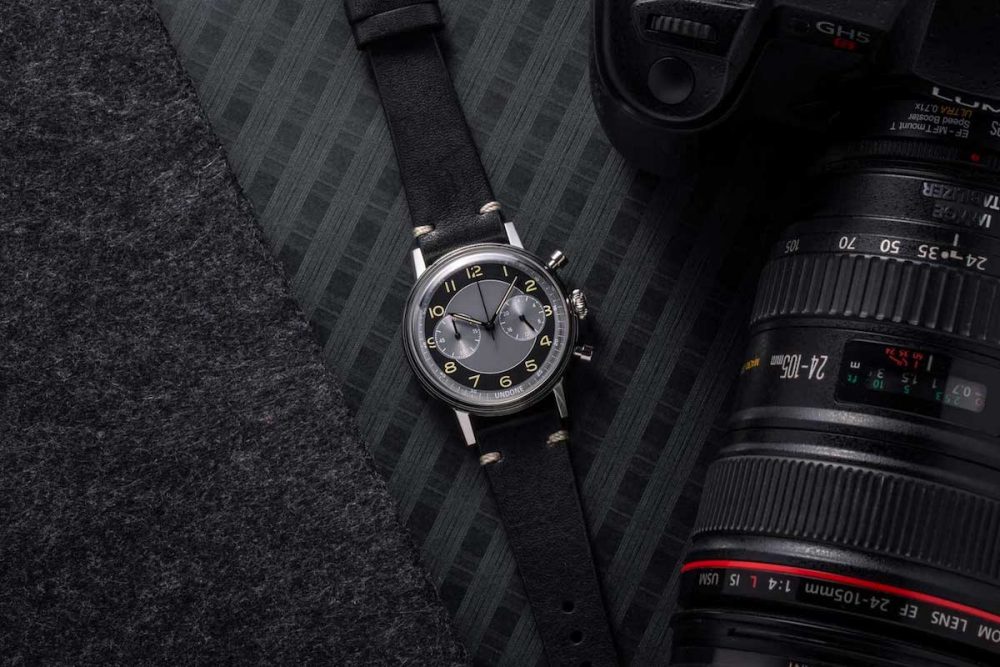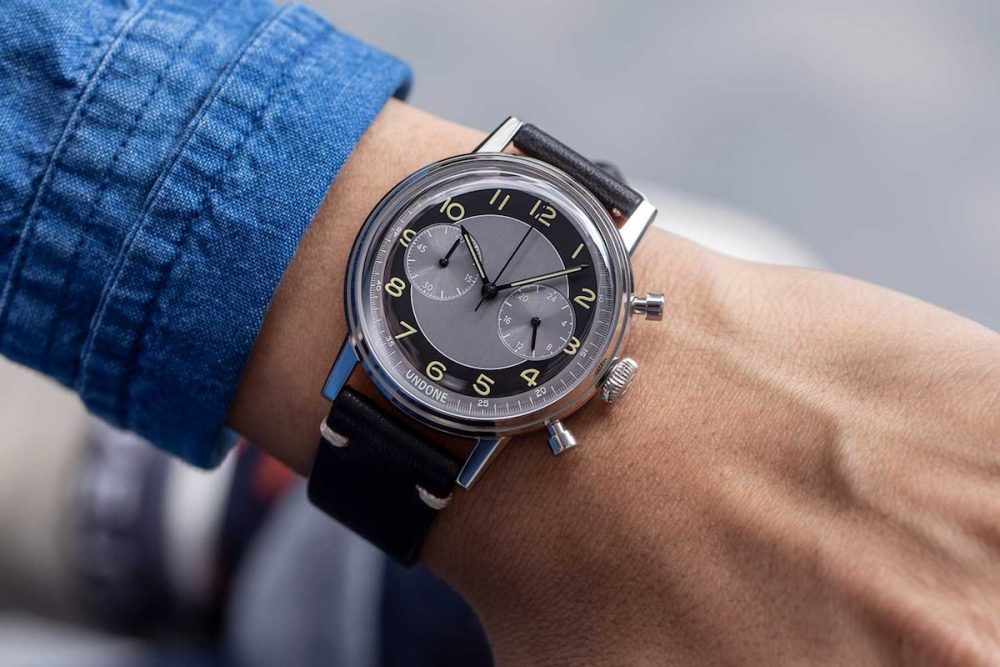 UNDONE'S Vintage Tuxedo offers a modern take on the classic style, with the chronograph complication adding some extra layers to the design, with a central dial in matte grey, with starburst chronograph registers and a black hour chapter ring with lovely, creamy-coloured Arabic numerals in a very pleasing deco-esque font, matched perfectly by the slender, lume-filled hands. The case is equally vintage-inspired, with pump-style pushers, and long straight lugs on the 40mm steel case. The movement though is somewhat more modern — a Seiko Instruments meca-quartz that's a happy middle ground between quartz accuracy and mechanical actuation. As far as tuxedos go, Undone's version is quite contemporary, a modern evolution of the tuxedo — more Donald Glover than Fred Astaire, but equally stylish.
Technical Specifications
Movement
: Seiko Instruments Inc. VK64 Mechanical-Quartz Hybrid Flyback Chronograph
Case
: 40mm stainless steel; water-resistant to 30 metres.
Strap
: Black leather