Meet B Corner - the Future of Spanish Tailoring
Founded by two gents of serious sartorial pedigree, new brand B Corner is putting Spanish tailoring back on the map. We're putting it back on your radar.
The two men who've united to connect the hallowed tradition of Spanish bespoke tailoring with the modern consumer are an unlikely pairing. The first is one of the world's most successful male models and the face of Ralph Lauren Purple Label for innumerable years. The second is the former brother-in-law to the King of Spain, a financier and Rake extraordinaire, and by common consensus one of the most elegant men on the planet. So it was that fate conspired to join Oriol Elcacho, owner of one preternaturally handsome visage that has frequently graced The Rake's pages, and the Narravan Basque Carlist aristocrat, Lord of the Manor of Tejada and sartorial supernova don Jamie de Marichalar, together on this mission. Yet somehow the relationship is perfectly sympatico, unless of course the subjects of the Catalan separatist movement or the 2017 independence referendum rears its head, causing Jamie the loyal monarchist to turn amusingly apoplectic. Which happens when I idiotically mention that my favourite sparkling water is Vichy Catalan. Cue a torrent of highly creative invectives, many hurled the way of Elcacho who happens to be Catalan but takes it all good-naturedly, whispering to me, "Jamie is passionate but that's what I love about him." One of don Jamie's passions is of course tailoring and holding discourse on Spain's accomplishments in this field. He states, "At one time, all of Europe would look to Spain and its royal court dress to define their own styles. We have one of the greatest traditions in tailoring reaching back many centuries." Yet ask your average tailoring devotee to describe the hallmarks of a bespoke Spanish suit and the vast majority would scratch their perfectly coifed heads in ignorant perplexion. Says don Jamie, "The problem is our ability to market our tailoring is inversely proportional to our skill at craftsmanship." And as a result, the Spanish tailor has become something of a rarity. Something that became crushingly apparent to Jamie when his cherished personal tailor, Antonio Diaz, with whom he had an inviolable relationship of trust, suddenly passed away and he was compelled to search out a new one. He explains, "I can tell you for someone who loves clothes, to lose your tailor is a deeply traumatic experience because you lose the person that understood not just your style but your imagination and your subconscious, too. I like things that are different. I've been wearing my shirts with horizontal stripes for decades and it amuses me when people think this odd. My tailor understood this, just as he understood how to create the shoulder I like, with the construction and the silhouette that I like."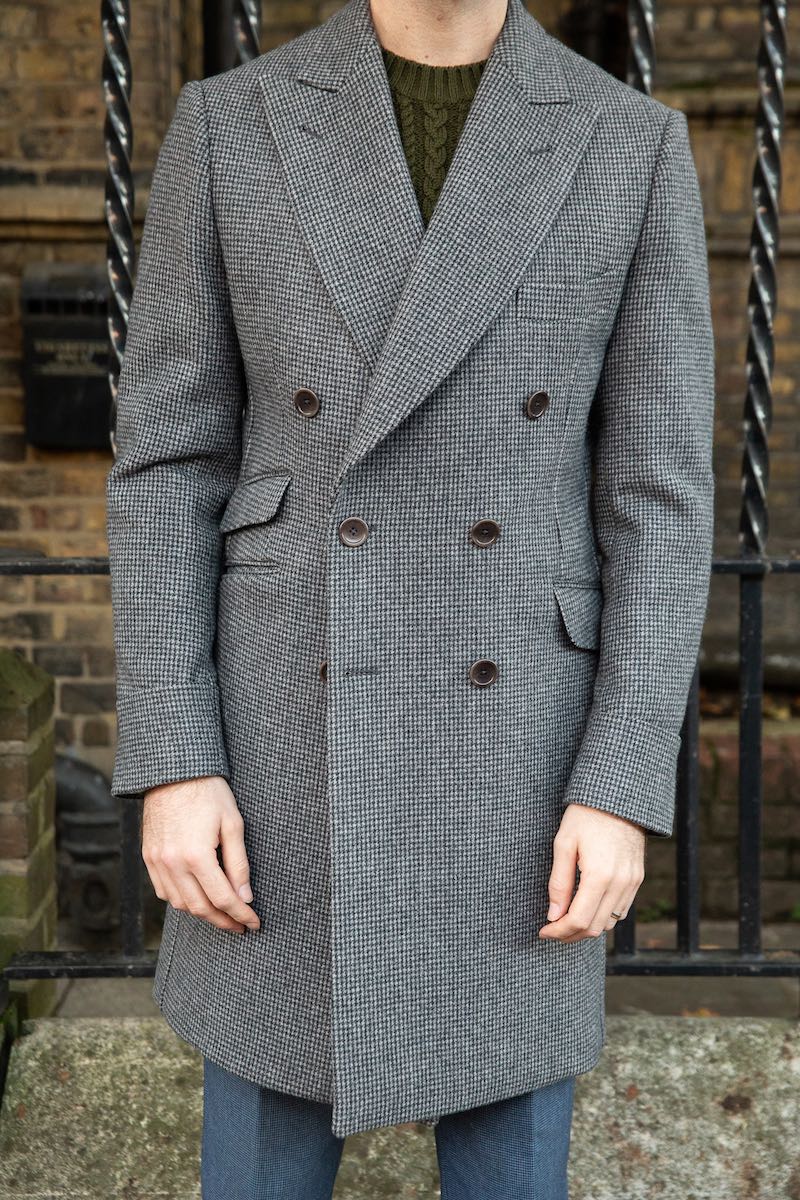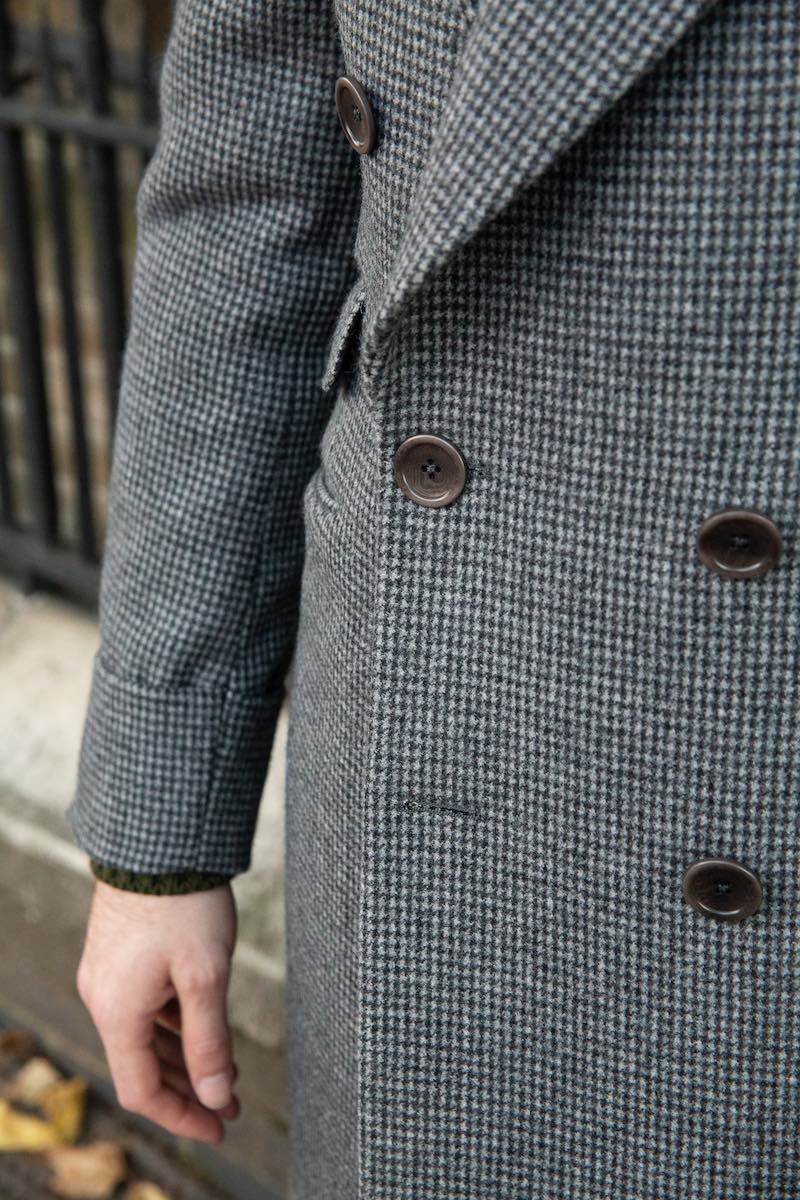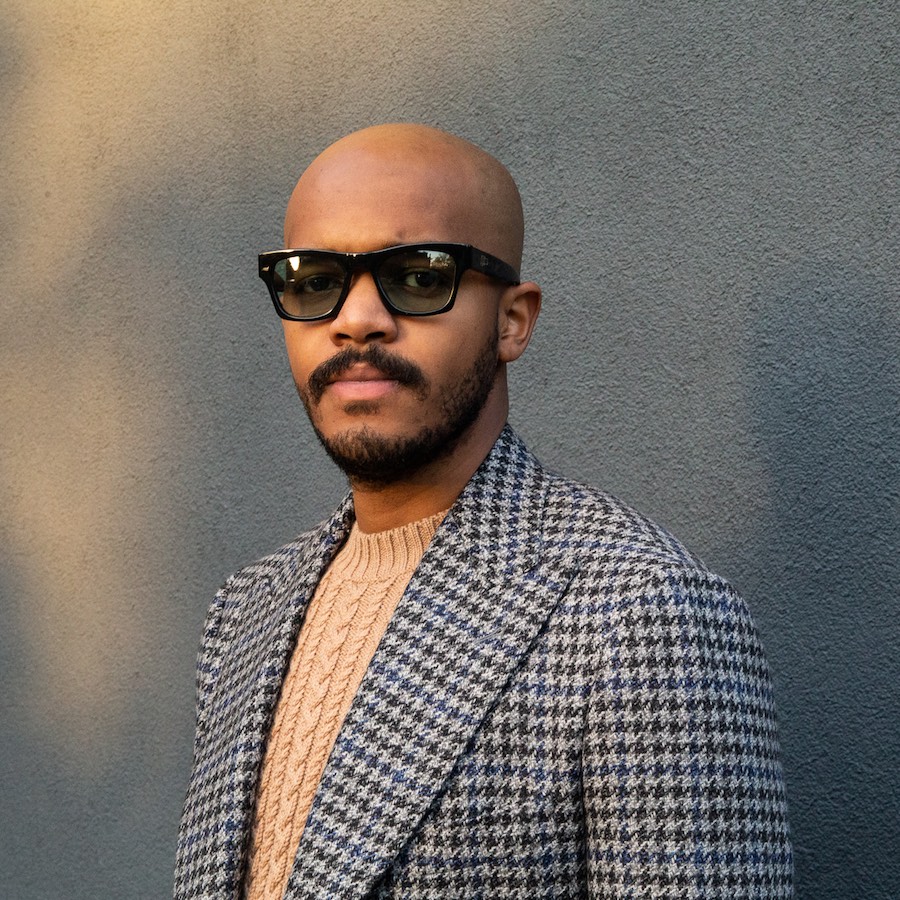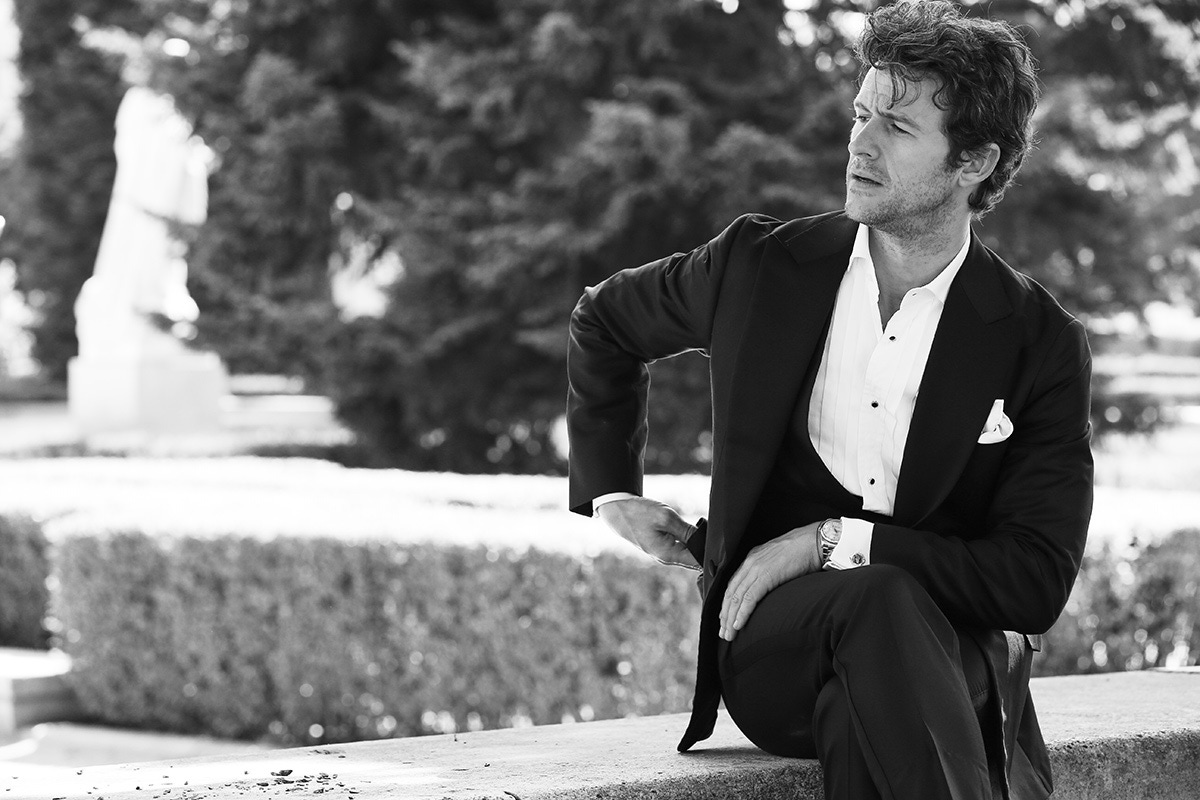 After an exhaustive search and at the point of giving up hope, Jamie finally found a young tailor named Goyo Fernández at Calle de Velasquez in Madrid. So pleased was he with the results, that don Jamie and his equally sartorially devoted friend Federico Zanolla decided to invest in the business, re-christening it B Corner. The unusual name was a result of Federico thinking about the physical aspects of the tailor's workspace, namely the workbench upon which all his patterns are cut. Hence Bench Corner, which was subsequently abbreviated to B Corner. Because Jamie and Federico understood that the Spanish are as gifted in creation as they are poor in communication, they took the decision to create a line of ready-to-wear clothes to demonstrate the abilities of the tailoring enterprise. The first time I encountered the B Corner ready-to-wear clothes, I was randomly browsing through recently shot images for The Rake and came across a file of Elcacho wearing some of the most thought-provoking and striking garments I'd seen in a long time. It was, in particular, a coat, a stunning blue, three-quarter length, dramatically peaked-lapelled top coat, with turn-back cuffs, half-belted with some of the most visually enticing details on the back that I had ever seen. When I asked the stylist who had shot these images who made these clothes, she replied, "Aren't they great? It's a Spanish tailoring business Oriol is involved in called B Corner." Says Elcacho, "As I've gotten older I've branched out into other areas of business. It was getting married and having a family that really motivated me to get involved in some other enterprises but I wanted these to be things I was genuinely connected to. That I truly believed in. The first time I saw images of B Corner's clothing I was really surprised. As someone that's worn a lot of very nice tailoring in my modelling career, I've become sensitive to details and to the line and silhouette of a jacket or pair of trousers. B Corner made exactly the type of clothes I wanted to wear. And when I discovered they were Spanish it got me really excited because there is no Spanish men's tailoring brand on the market. I went to meet Jamie and his partners and it happened very naturally that I became part of the business because I just loved the clothes and loved promoting them."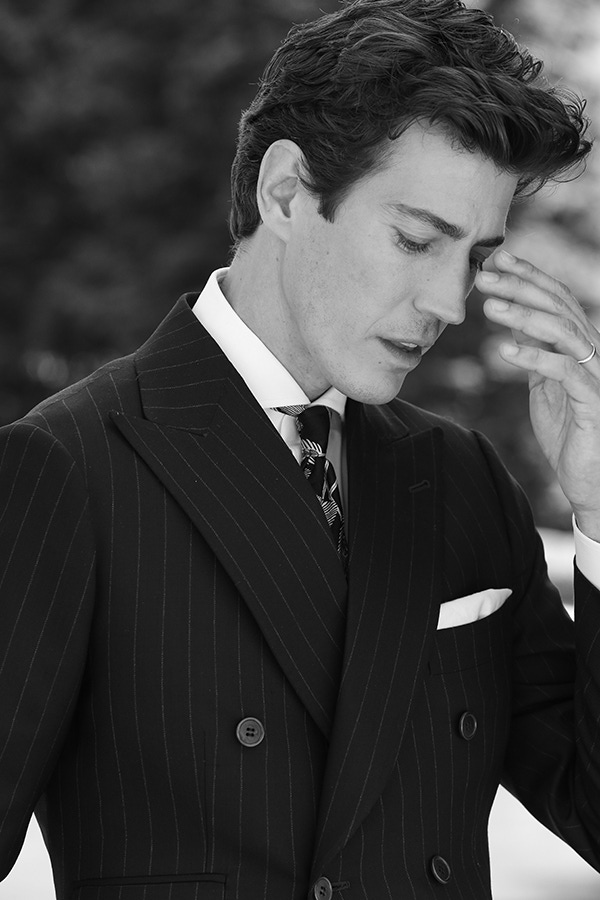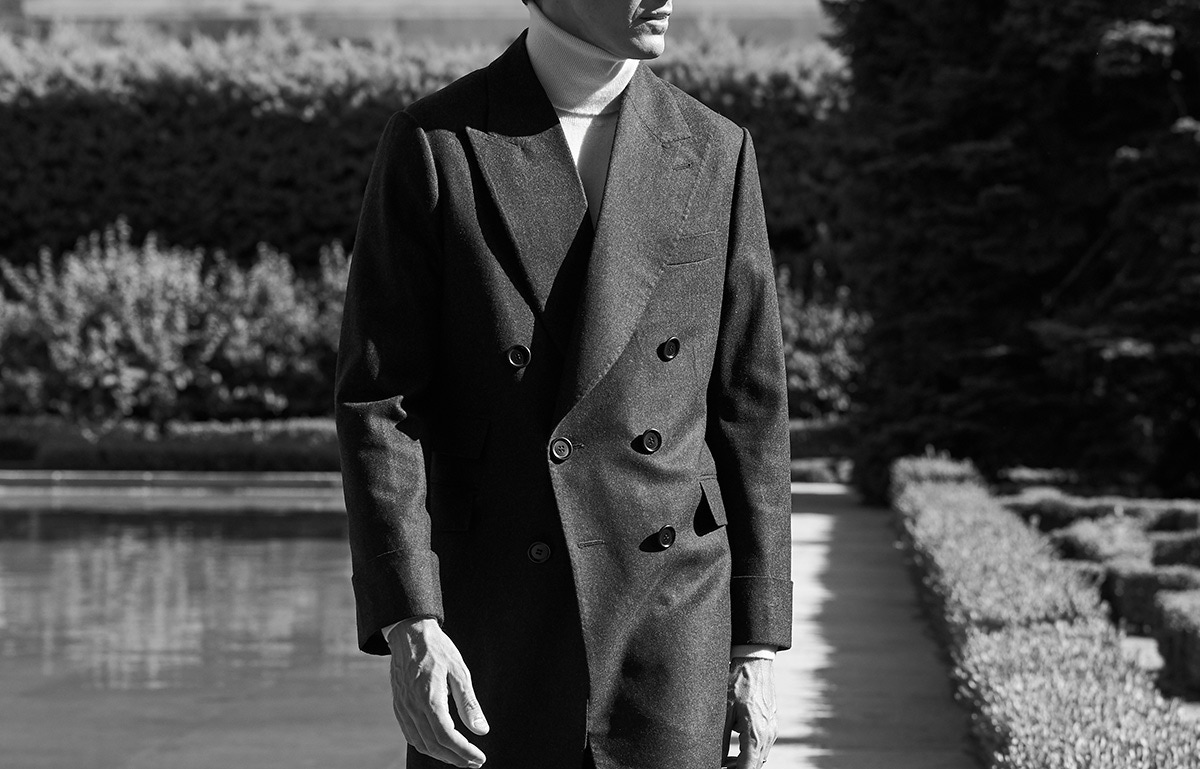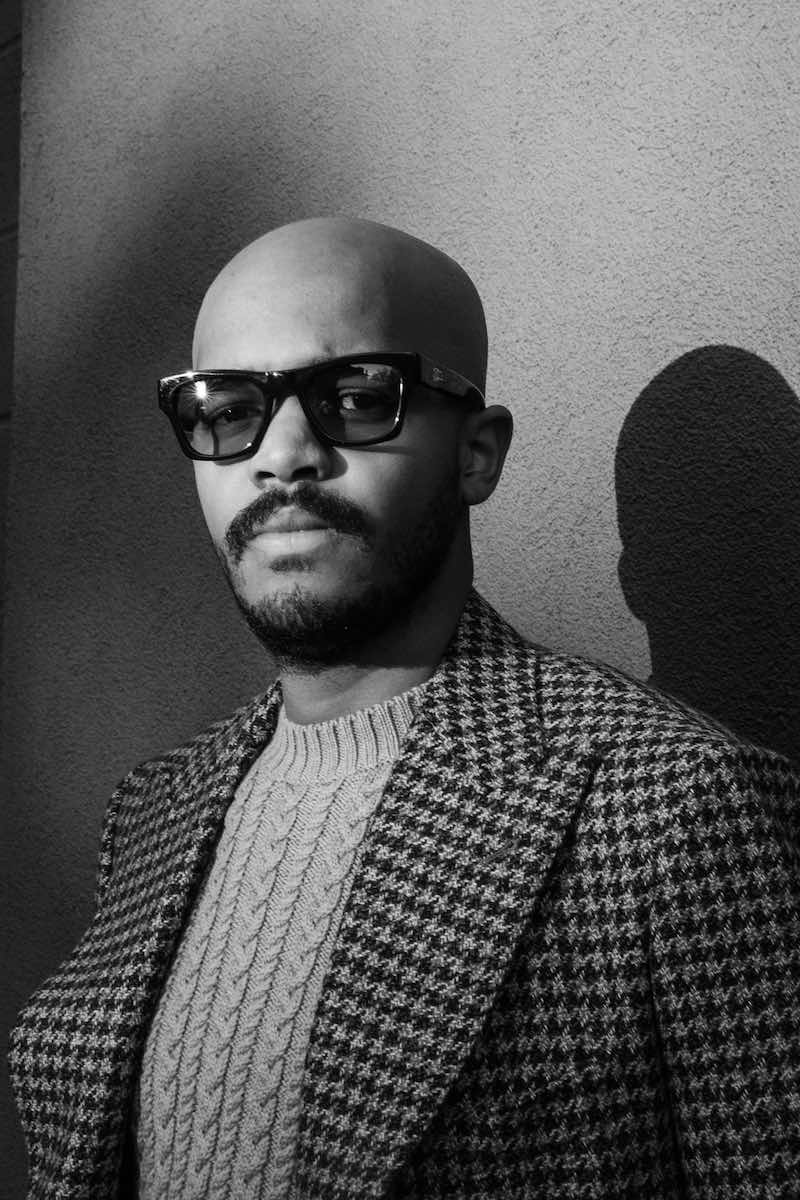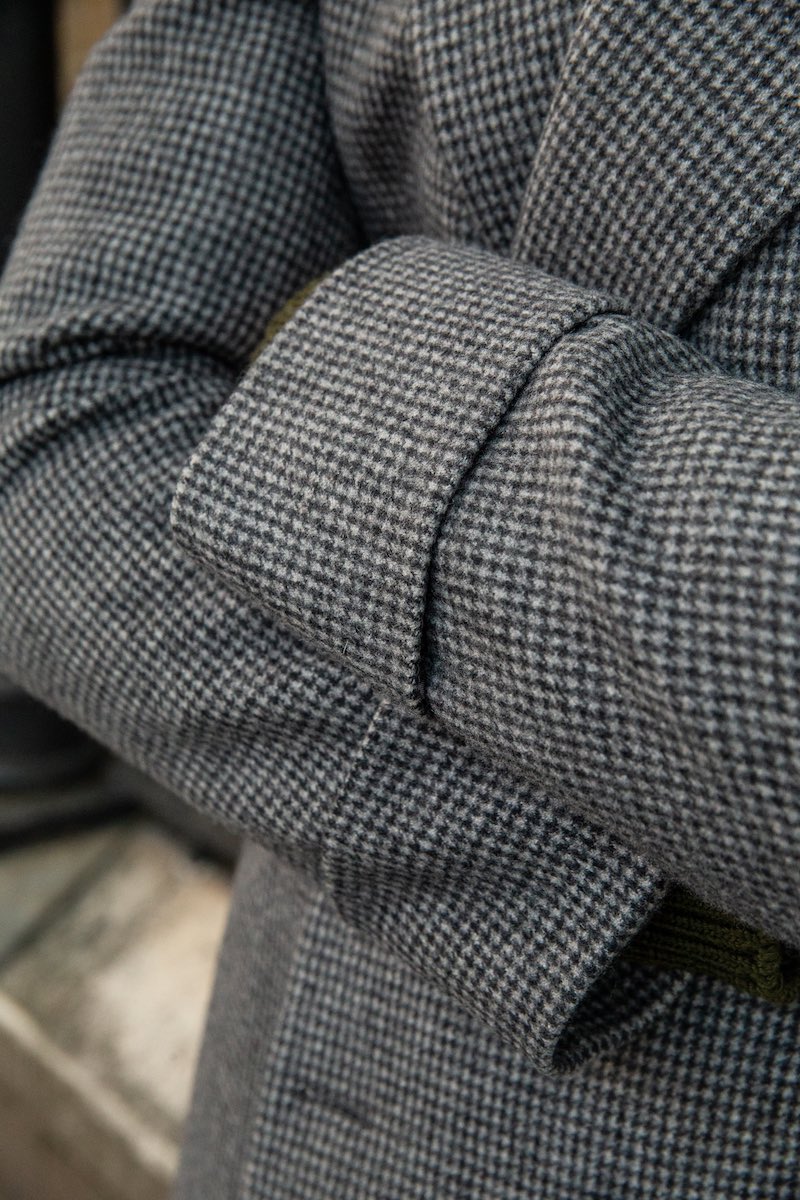 As Elcacho described his coming together with this new vision for connecting the culture of Spanish tailoring with the new generation, I couldn't help but marvel at the shoulder of his jacket. Each nation, or even city espouses a specific indigenous philosophy when it comes to the alchemic art of merging the need for unrestricted movement with the aesthetics of the shoulder. In Paris, added fabric in the sleeve head is crafted into a cupola, using Le Cigarette; in Naples it is left in dimples and folds known as Spalla Camicia, not unlike the large floppy sleeve head in London's 'British Drape' which is contrasted by the roped shoulder in the more traditional Savile Row structuralist's approach. B Corner's shoulder evinces subtle pleats and folds that are much less pronounced than their Neapolitan counterparts, being built out using the barest soupçon of wadding, which complements an otherwise totally natural shoulder line. Lapels are wide but accentuated by crisp plunging diagonal lines, which I feel are very much influenced by don Jamie's personal style. Depending on the fabric used, the jackets are constructed with hand canvassing and are soft and light. Some jackets with fuller fabrics are fully canvassed, some are just half-canvassed and lighter fabrics for summer are not canvassed. When I look at the pricing for these garments I am surprised at how attractive they are considering all the handwork. Says don Jamie, "It was not lost on us that if we are introducing the world to a new brand, even though it is one with a long history, we need to create a strong value proposition. We Spanish may have not been so good at marketing in the past but we are learning to communicate and we think the best way to do this is with beautifully crafted clothes at an attractive price." Amen to that.