Baltic Watches: Ice Cold, Ice Cool
Inspired by his late father's collection of vintage timepieces, Baltic is an affordable French watchmaker that uses state of the art Japanese movements and sleek, understated design details.
It's hard not to like a story like Baltic's, a contemporary and affordable French watchmaker that, despite the increasingly saturated market in which it exists in, has been causing stirs and filling conversations in the watch world for a few years now. "My father was a a photographer and a collector of watches, cameras and old cars," Ettiene Malec, who founded Baltic in 2017 following a successful Kickstarter campaign, tells me. Driven by childhood nostalgia, Ettiene discovered years after his father's passing a suitcase full of his watches with detailed, handwritten annotations in an old notebook. He immediately knew his calling and started collecting watches himself as well as studying his father's collection and analysing all the pieces he had, and gathering all the information possible through the internet.
The impressive Ettiene is now 28, but his early 20s were spent studying international business and running an eyewear brand before turning his attention to his wrist and in doing so his father's collection, which compromises mainly of chronographs, military and diving watches. "I've always been more hooked by the aesthetics, and the historical fact behind a watch which is something much more powerful in my option."
"I've always found watches from the 1940s to be perfect in their simplicity," he says rather excitingly while showing me his collection at Baselworld earlier this year. He continues to explain that his "design philosophy is to make simple, elegant and timeless designed watches which are inspired by vintage." And, he's done exactly that while taking further inspiration and his brand's name from the cold, icy Baltic seas, which shares a coastline with Poland which is where his father was from.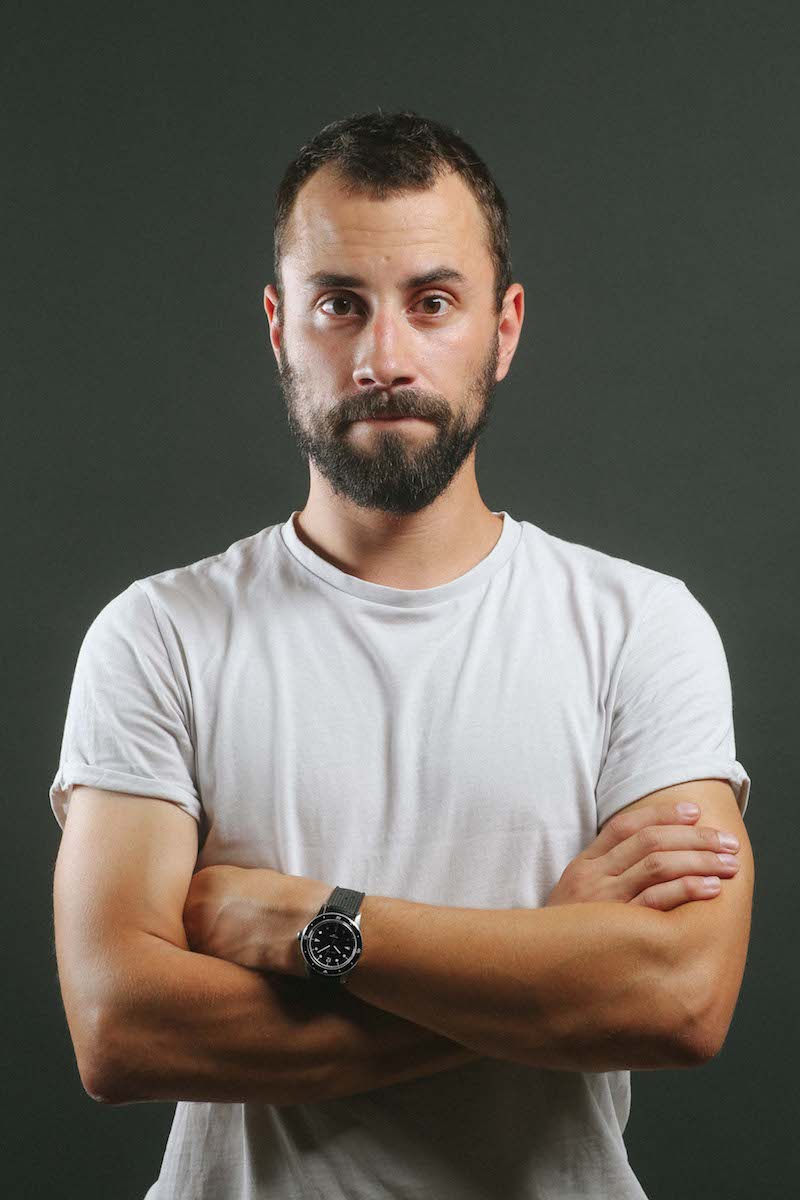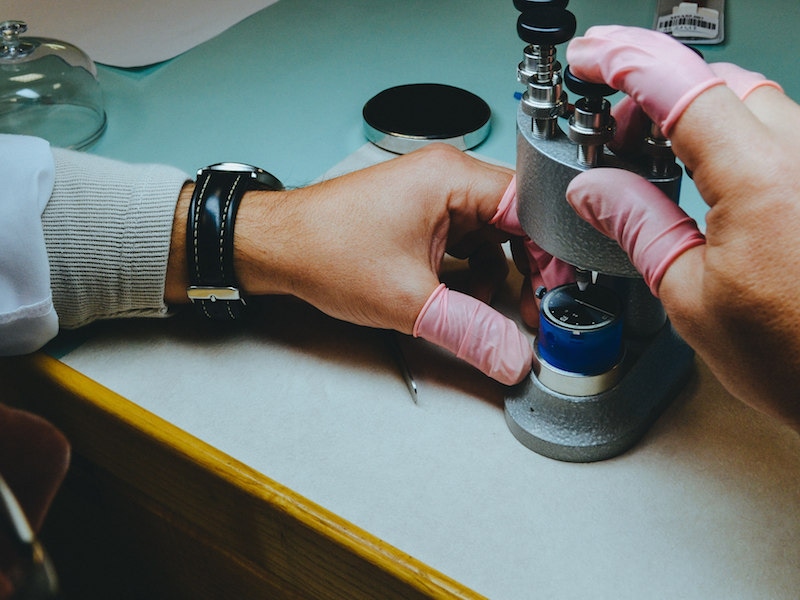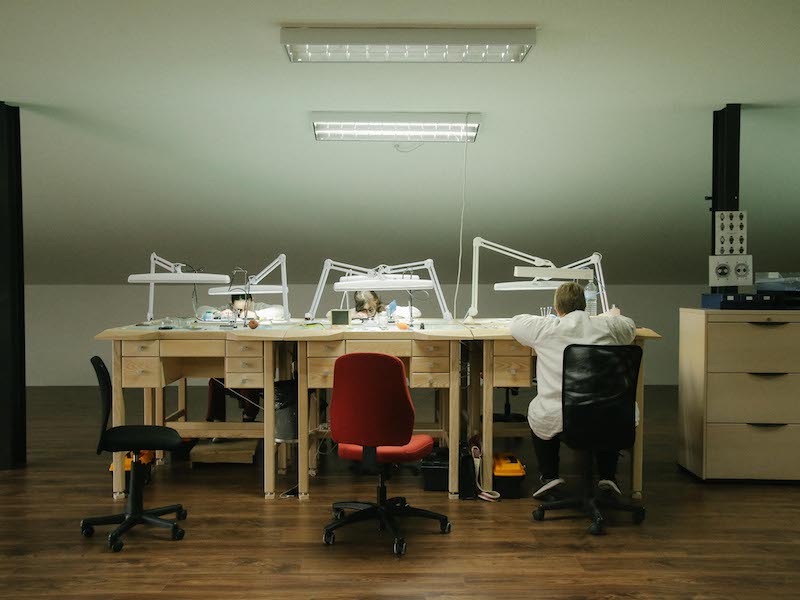 Using state-of-the-art Japanese-made movements, the watches are assembled proudly in France near Besançon. There are two models that we have the pleasure of carrying, these being the time-only HMS 001 (£ 370), and the Bicompax 001 chronograph (£ 585), both of which measure at 38mm with a height of 12mm. The casings are typical of 1940s watches, which were designed with a step case sides which have been brushed to a hi-spec finish, while the dials are devoid of any fancy decoration and design. Instead, they're clean and simple. Ettiene exlpains, "I'm not going into the trap of making too much on a watch without proper reason to — like different finishings, multiple colours etc. Making a design is a complex equilibrium that you need to respect in terms of shape, proportion and I try to be as precise as possible to get rather equilibrated watches." However, not only are they beautifully simple, they're also sturdy and durable and can withstand pressures up to 50m.
The HMS 001 is a three hand automatic with a Cal 821 movement from the Japanese producer Miyota, which is one of the world's largest producers of such a movement. It's a self-whining, ball-bearing rotor which is equally as accurate as it reliable. With numerals at three and nine for balance, in it has a pleasing typeface.
Moving onto the chronograph, the Bicompax uses a mechanical, hand-winding movement that's inspired by an old Swiss movement that's also made in Japan. It's equally balanced with numerals at 12 and six, with the subdials at three, which is the 30-minute counter, while at nine is the active seconds.
There's no doubt in our mind that in the next few years we're going to be hearing more and more about Baltic, which, for its quality, Japanese-made movements and stylish, easy-to-wear designs, is remarkably priced. So, if you're looking for an affordable timepiece that's either understated and stylish (HMS-001), or the Bicompax for a chronograph, look no further.
Shop Baltic
here
.