Bang & Olufsen: Scandinavian Sounds
World-renowned for their distinctive range of quality music systems and high-performance loudspeakers, The Rake is extremely excited to welcome Bang & Olufsen onto its e-commerce platform.
Since the 1950s, Scandinavia has surmounted a tremendous challenge in the stakes for the most influential vanguard of architecture and design. Characterized by modernism, simplicity, functionality and minimalism, the world-renowned consumer electronics company Bang & Olufsen, founded by Peter Bang & Svend Olufsen, symbolizes each one of these features in their design. Ahead of their time in Scandinavia's design rush, Peter Bang & Svend Olufsen started their journey in Denmark in 1925. The town of Struer, located in the north-western part of Denmark, was the place where the two young engineers founded the brand. The synergy between design, sound and engineering is the essence of Bang & Olufsen and every part is driven by passion, pride and persistence to create something that their followers can truly fall in love with, appreciate and continue to use as the decades pass by.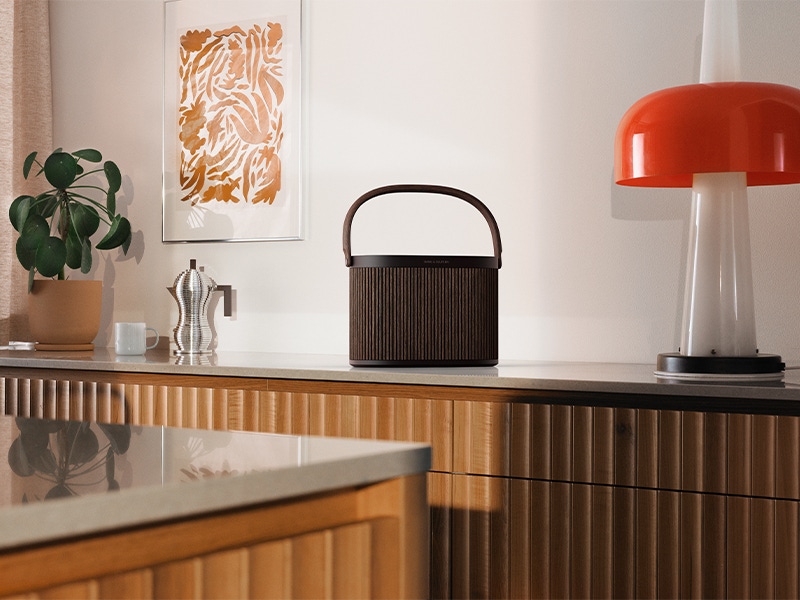 Deep-rooted in Bang & Olufsen's identity are three core principles: sound, design and craftsmanship and over the years, these principles have fused and developed together to create beautifully designed products that benefit from state-of-the-art tech. The brand's pursuit of excellence and complete devotion to design ensures each product creates the ultimate human experience. The Rake is incredibly excited to welcome Bang & Olufsen into its e-commerce fold. All of the latest products are beautiful examples of how Bang & Olufsen continues to innovate with pioneering new creations, whilst sticking to a beautiful design aesthetic that is both stylish and practical.