Barbanera: A true concoction of badass icons
Inspired by dandies, banditos, ramblers, rockers and rebels, they're all realised with their latest collection, a collaboration with The Rake. Sergio Guardi, Creative Director submits a few of the brand's key influences.
Founded in 2011 by brothers Sergio and Sebastiano Guardì and Alessandro Pagliacci. (The name Barbanera is an Italian appellation for the 17th century English pirate Blackbeard, and reflects the brand's unashamed tendency to plunder the stylistic oceans for its various stylistic references.) Using the names of respected writers, musicians, actors, directors and composers as the monikers for the brand's products, says Sergio, helps customers understand the meaning behind each item. "Style is not about what you own but about what you know — it's about knowledge, culture, experience," he believes, taking pains to emphasise the Barbanera ethos of 'truth and culture'. We've never wanted to be just an Italian heritage brand, or just a rock 'n' roll brand, or just an Americana-style brand, you know?" Sergio Guardì, the brand's Creative Director, one told The Rake. "We want to be all these things." And, says Sergio, it's an ambition that has been realised with their latest collection, a collaboration with The Rake.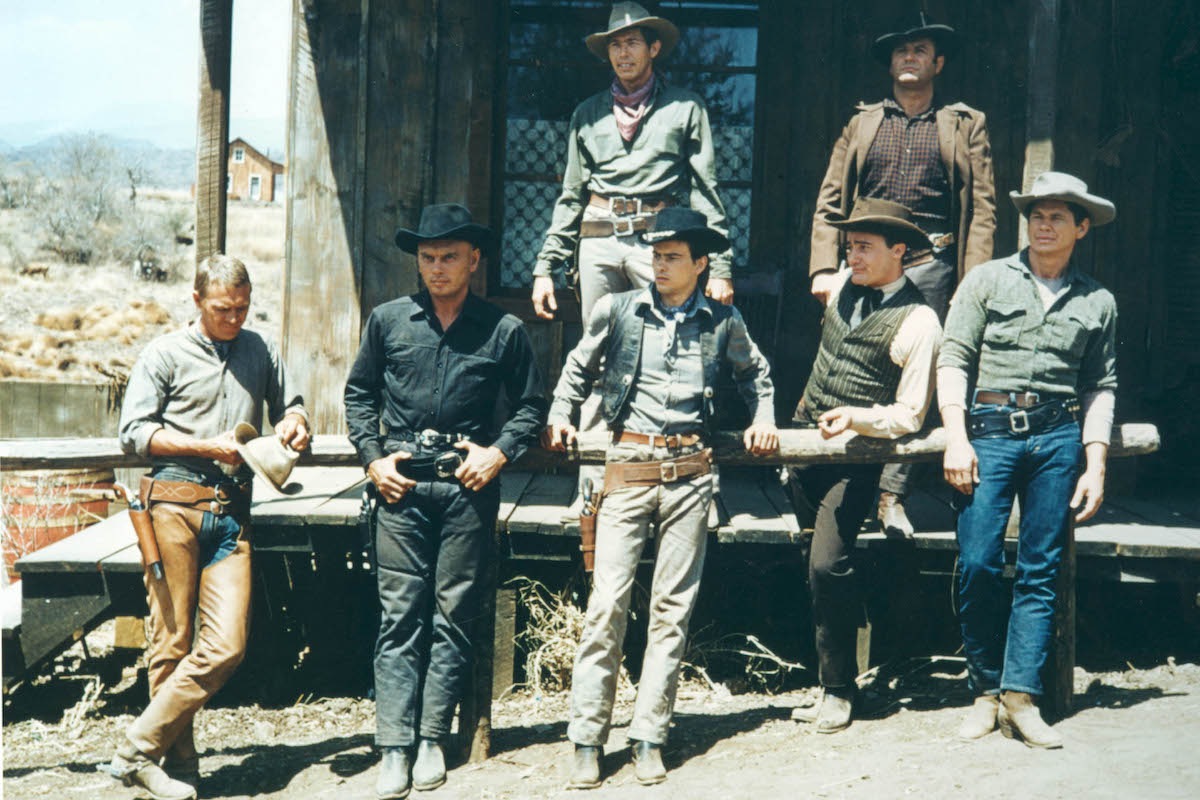 JOHNNY CASH
"It's a matter of taste, okay? But to me, Johnny Cash is even more rock'n'roll than Elvis. Why? Because Johnny Cash was an individual, a real rebel, and he never ever hid this different aspect of his personality. Sure, Elvis was a rebel too, he was the king of rock'n'roll and he will always be. But Johnny Cash was an outsider. He wasn't beautiful. He wasn't as vocally gifted as many of his contemporaries, but he had soul, he had heart and he was always very close to the common man. He never forgot where he came from. Plus, he had that great sense of style — in an era where everybody wanted to be colourful or glittering, wearing very fancy costumes, his style was totally straight-up: he was The Man in Black. He had his own peculiar style, classic but very modern, you know what I mean? And he stuck with that signature style throughout his life. His songs are basically country songs, they're not hard rock, not at all. But it's about the attitude. Cash had a very strong personality. Some of those country tunes sung by Johnny Cash were more powerful — more rock'n'roll — than harder-sounding songs with electric guitar solos. So this to me shows that the attitude is the most important thing. It's about being authentic and about being different and making things with soul, with heart. And that's what I love about Cash and why we dedicated a model of boot to him."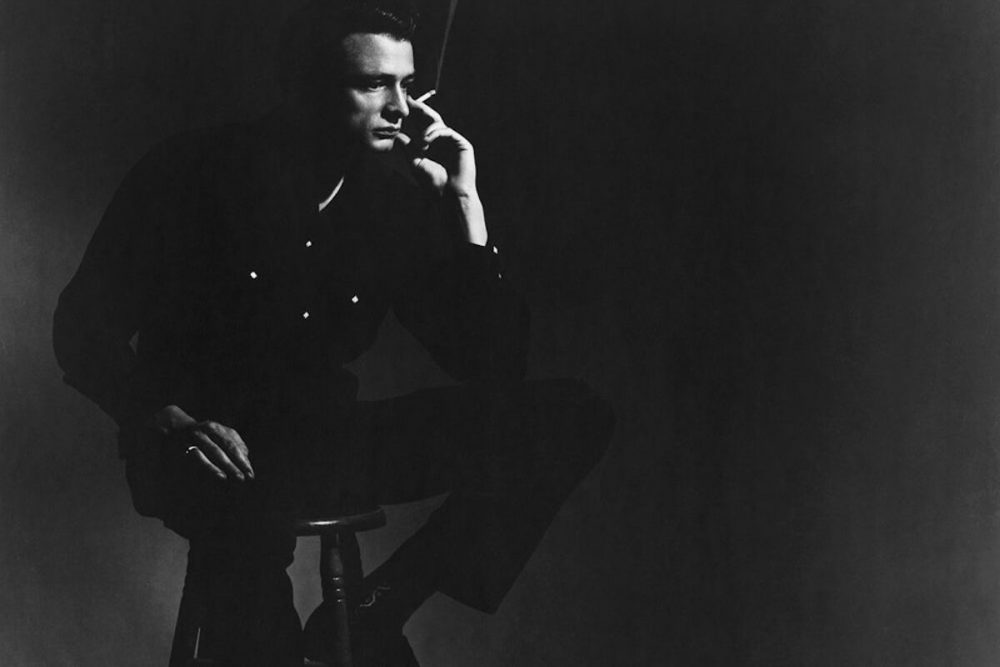 JIMI HENDRIX
"Our Voodoo Child boots are, of course, inspired by Jimi Hendrix. Hendrix was the other side of the coin to Cash, I would say — the opposite thing, but in a good way. He was an amazing guitar player, an amazing artist, with an incredible sense of style. You can see Hendrix's influence in a lot of designer fashion today. If you Google 'Jimi Hendrix style', you'll see a lot of similarity with what's happening in fashion right now. He was a black American guy coming from soul, R&B and blues, but at the same time, he never wanted to be defined under those categories, he wanted to be himself. So he mixed up different elements. He was American, he came from the blues world, but he moved to England and experienced great success there, creating a new musical mix, inventing a new way to play guitar. Visually, his style was amazing — we're inspired by his eclecticism, his celebration of diversity. Plus, even when he'd become a superstar, he never stopped studying and learning, no matter how good he became he was always working on getting better at his craft. He never forgot his mission. So that's why I love Jimi Hendrix, he may be my favourite artist ever in music. I started listening to him when I was about 14 or 15 and my ears opened up to a whole new world of music, thanks to being introduced to those sounds by Jimi Hendrix."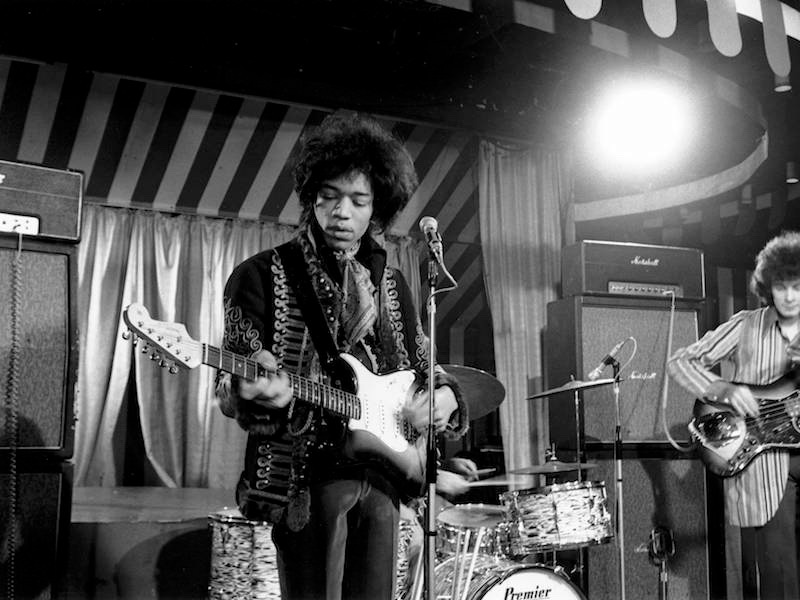 DAVID BOWIE
"Musically I'm not as big a fan of David Bowie as I am, for example, of Jimi Hendrix or Johnny Cash. But for sure Bowie was one of the greatest because of his creative freedom. That's a quality that's really important to us at Barbanera. We know we don't have a century of tradition in shoemaking behind us, we're new to this business. But that allows us to exercise creative freedom that more traditional companies don't have, making different styles under the same brand, at the same quality. Usually, there is this big distinction between classic shoes, which are very well made but mostly in very traditional styles, and more fancy, rock'n'roll shoes, where often the quality is not so good. We do the both sides under the same umbrella, at the same high level of craftsmanship – it is about versatility, personality and creative freedom. I think David Bowie, in this meaning, could epitomise this concept because he changed and transformed so frequently. He constantly changed his style of music, his style of dressing — one moment he's Ziggy Stardust, the man from outer space, the next year he's chanelling jazz or soul style, super classic tailoring, super elegant stuff. Total creative freedom. As a master of reinvention, Bowie was probably the greatest ever, the G.O.A.T!"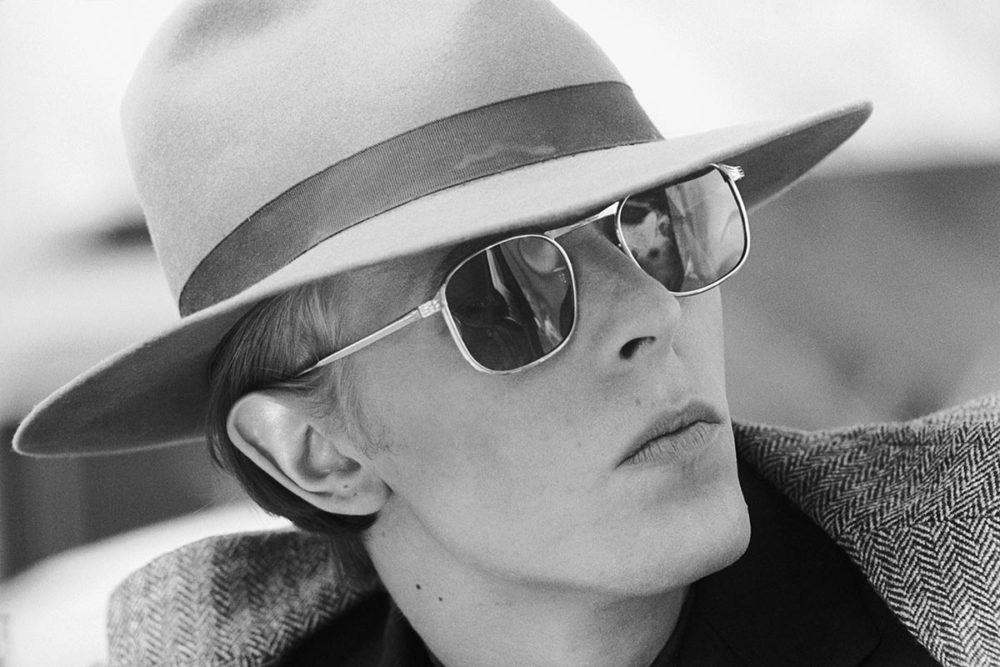 Dean Martin
Dean Martin fostered a fictitious reputation as a Highball-quaffing inebriant in order to distinguish himself within the (unofficially) Sinatra- skippered Rat Pack. He had a ready stream of drink-related repartee - 'You're not drunk if you can lie on the floor without holding on,' he once said - but whether or not the man dubbed the Clown Prince was drinking anything stronger than apple juice on stage remains a matter for debate.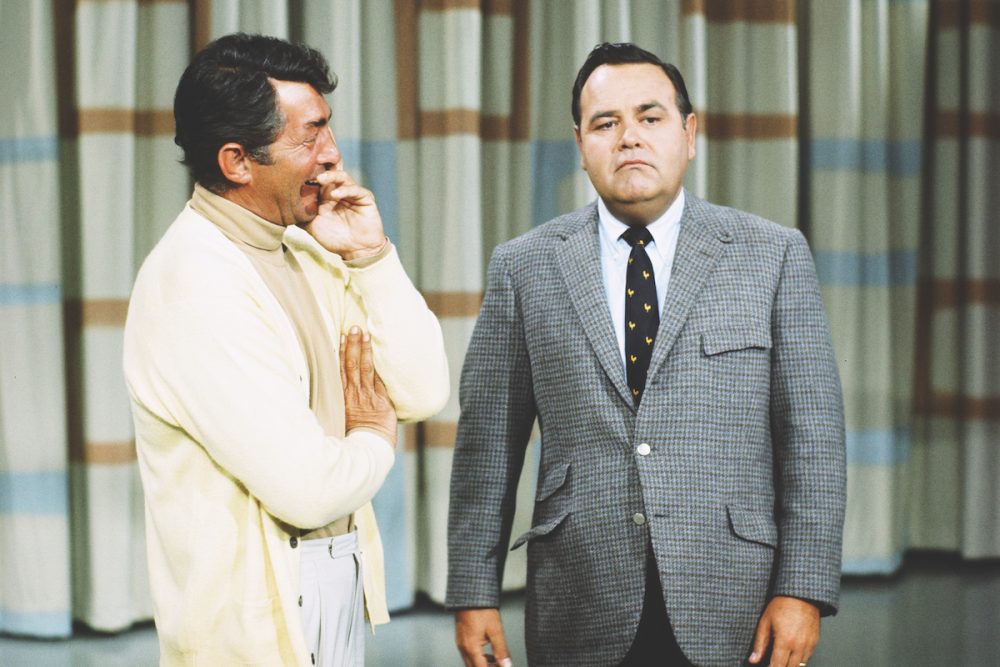 SPAGHETTI WESTERNS
"For sure, the Western is one of our most important influences. But we prefer not to be considered a Western brand because that isn't who we truly are. We do not want to be an Americana or workwear or Western replica brand. Why should people buy a replica when they can buy the original, vintage, or the authentic old-school brand? In keeping with our motto of 'truth and culture', at Barbanera, we could never simply replicate garments we love, it wouldn't be true, because I'm not American and it is not my own nature and culture — it is something that I have assimilated. So to me, it is more about influences, okay? We may be influenced by Western style, but we try to do pieces utilising different materials or with different fit and details — we make them all our own.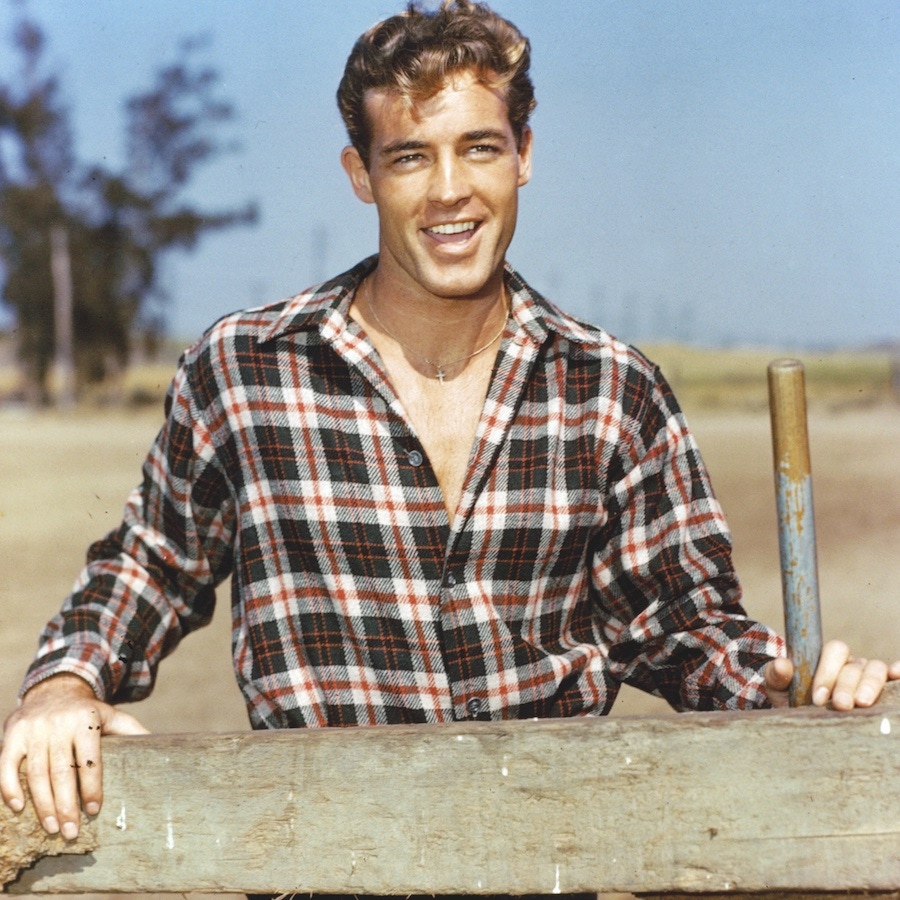 "I relate that to the Italian way of approaching the Western movie, with the so-called Spaghetti Westerns of the 1960s and '70s. They were Westerns, but they weren't a copy of the classic American Western movies. They were a lot more gritty, a lot more violent, and much more morally ambiguous. In American Westerns, there'd be the hero and the villain, the good and the bad. They'd look neat with clean hair and nice jeans. In Spaghetti Westerns, there is not this clear distinction between hero and anti-hero. Sometimes the main character is almost as bad or equally as bad as the 'villain' character. There is a very, very thin line between good and evil. And also the costumes are different. In Spaghetti Westerns, they're all greasy and dirty. It's more accurate.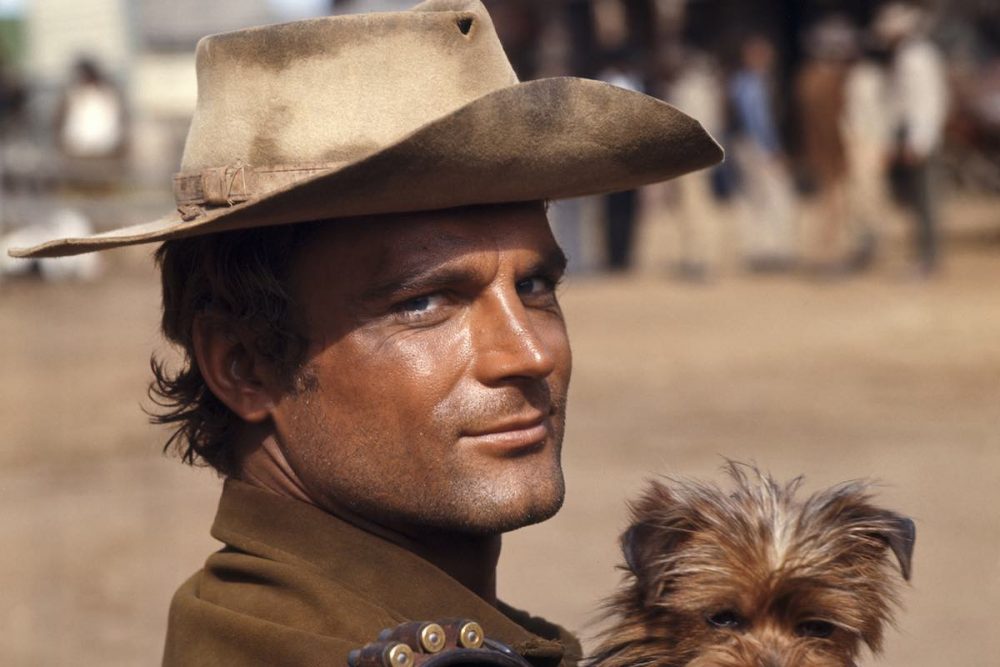 "This was an Italian way to represent that genre. It's the same idea when I design things that are Western inspired. So for example, the garment we call Ennio is like a Western jacket, a trucker jacket, in Mexico they could say
vaquero
jacket, which is quite slim and short, boxy, so you can move very well. But the suede is not so stiff as an American company would have done, so it's different. We named it after the composer Ennio Morricone, because to me, he and his collaborator, the great director Sergio Leone, were the most important people that contributed to making Westerns the Italian way. We've also named garments after Trinity, the character played in several films by Terence Hill, star of the Django movies, and Bud, for his frequent co-star Bud Spencer."
CLINT EASTWOOD
"For me, it was natural to name a boot after Clint Eastwood, because again, he was one of the main figures in the Spaghetti Western genre. I couldn't avoid naming a model Clint because he's one of my favorite not only actors, but also, directors. He's an important figure in my cultural growth. I remember when I was very young, I used to watch these classic Clint Eastwood movies on the sofa at night with my family — with my dad, my mom and my brother. For us, it was a kind of ritual. I remember my father drinking his glass of whiskey, and sometimes he'd put his thumb in the whiskey to give us a taste. My mother would yell at him, 'What are you doing?!' Ha, I remember it well.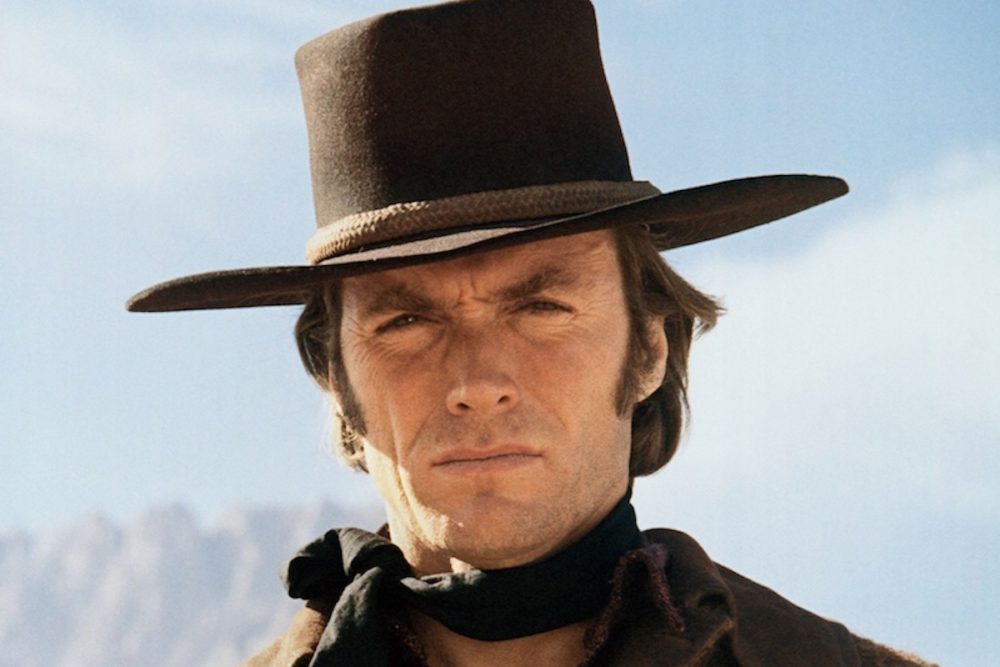 "We named after Clint a pair of boots we made, that are in fact not Western. They're more work boots. They're the kind of boots that play into the philosophy that I just explained, because they're work boots but the shape is not chunky, it is a bit more sleek and tight to the foot and to the ankle than classic work boots. It would've been redundant to just make a copy of Red Wing boots — Red Wings already exist, why should I make the same shoes? For sure the influence came from classic American work boots, which are amazing, but I wanted to make something different — a bit more sleek and stylish, but still very resistant. Because with these boots, I go to hike, I go into the rivers, in fact I could go to make war wearing them because they're very strong, very tough, very resistant. But they look a bit different. They look very Barbanera."
JACK KEROUAC
"Kerouac isn't actually one of my favourite writers — respectfully, I don't consider him a great writer. But you cannot deny that he wrote one of the most iconic books about the concept of travelling. And for sure, the concept or the idea of travel, of the trip, of movement, is very important to Barbanera as a brand. So for us it was quite natural to dedicate a shoe to Kerouac, because his most famous book is
On The Road,
and our style is highly influenced by life on the road. We like to be on the road, we like that concept of taking a trip, of travel where you are not always so comfortable, but it's there that you find yourself. That idea of a challenging but exciting and eventful journey, it's more authentic, more true, if you get what I mean. That's why we dedicated a model to Kerouac. The book
On The Road
was very important, it was very iconic at the time it was published and incredibly influential, it helped change the way people thought about life, spreading the beatnik movement that then spawned the hippies."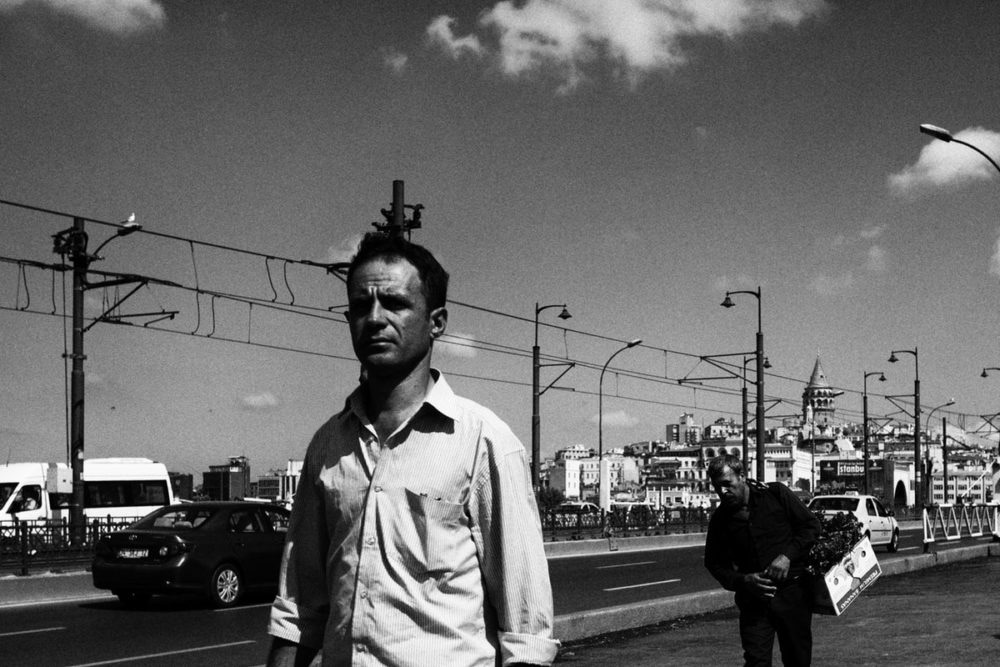 STENDHAL
"Stendhal, meanwhile, is actually one of my favourite writers. For sure, Stendhal wrote great books, and for me he was very important because his book
Le Rouge et Le Noir
, The Red and The Black, was the first book of its particular type that I read when I was very young. I read it when I was about 17 and you know, when you're that age, it is not so common to read a book of that sort — romantic 19
th
century realism. That book really sparked, for me, an interest in literature. But beyond his writing, what was important to me was the knowledge that one of Stendhal's greatest works was not a book, but his own life! His own story was incredible: he was a soldier, he was a poet, he was very romantic but also a man of action. I think that Stendhal epitomises Barbanera's concept because he was a very fine, sophisticated man, a dandy with beautiful taste, a great sense of romanticism, but also a man of action, a soldier, a traveller — that's why we dedicate a boot to him."
CORMAC MCCARTHY
"Very simply, I consider Cormac McCarthy the greatest writer alive. I love him, I absolutely love whatever he writes. I repeat: he's the greatest writer alive. I'm such a big fan of his. I'm passionate about the Western period in history, the old American West, and one of the things that I love most about Cormac McCarthy is that he writes about the real West. I recently wrote a piece for
Rolling Stone Italy
about this — many people incorrectly believe that the West was all about people shooting one another with guns, but I don't think it's like that. The West or the Western is also about open spaces, landscapes, the way you live within these landscapes, and the joy and the hurt that you feel when you when you are in the middle of nowhere, with the awesome vastness of nature surrounding you. Cormac McCarthy talks about struggle. I always say that the western for an American is like what we had in Europe with romanticism. Europe had romantic heroes, America had their lonesome cowboy. Cormac McCarthy will write about a guy on a horse in the middle of nowhere, smoking a cigarette, and that to me is the real West. I also love Cormac McCarthy because his writing is super unique — a mixture between novel and poems, a novel in verses. He expresses himself in an utterly singular way. And that's why when it came time to name our cowboy boots, it was natural to name them after this amazing genius."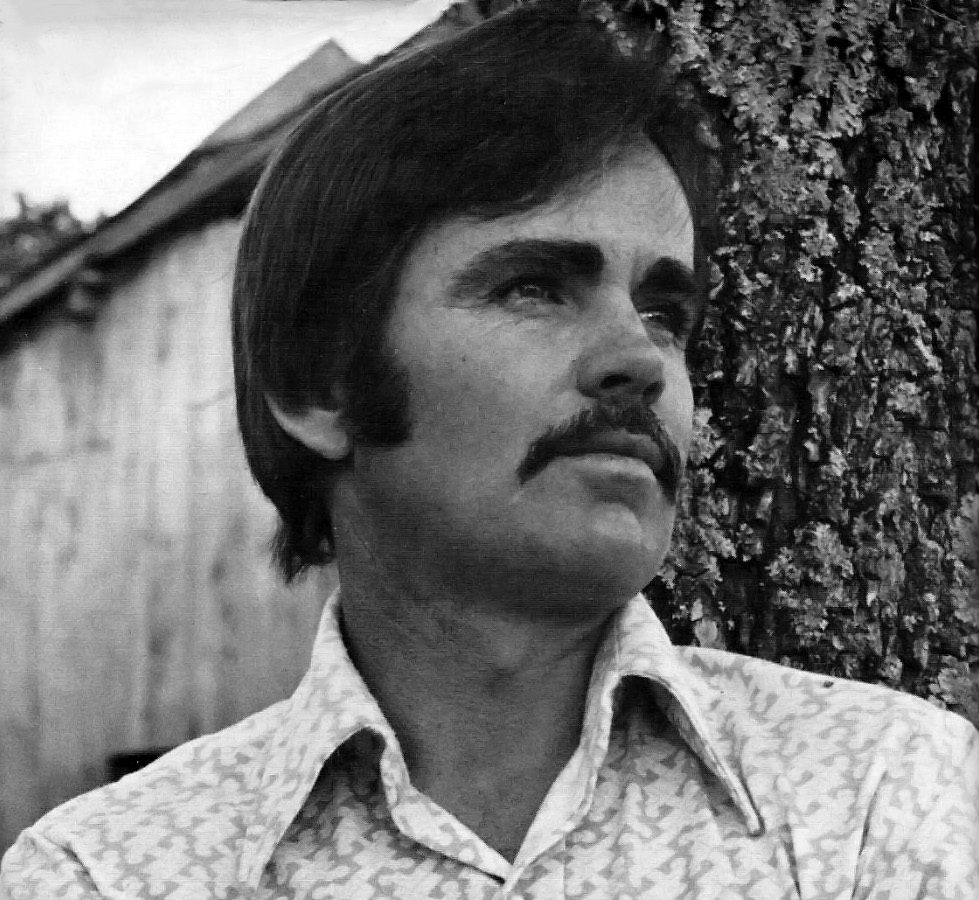 ERNEST HEMINGWAY
Hemingway was another great man, a great writer with a super dry style. You know what I mean? Very back-to-basics but such a strong style — direct. A bit like Stendhal but in a different way, in a different era. In ancient Greece there was a word, polytropos, which directly translates as "much-traveled" or "much-wandering," but it can also be used to suggest being cunning or crafty. It's the first adjective Homer uses to describe Odysseus. In ancient Greek culture it referred to a person who was experienced and versatile. In Italian, we say polyvalente, which means that you can be someone that loves the heart and things that have grace, but at the same time, you can be a man of action and to express your soul in different areas. This is the meaning of the ancient Greek word polytropos. It's a word that is an excellent description of Hemingway — he was a great writer, for sure, but was also a warrior, a boxer, a hunter… He was very manly, but in a beautiful way. He had an amazing life, he loved cigars, good food and wine, but he was also an athletic man, a fighter. How is it possible to be to be a man and to have a certain idea of style and not love Hemingway? It's fucking impossible.