Barbanera: Back Where it started
Frolicking in Sicily's rugged terrain in Hawaiian shirts and suits, this collection is an irresistible ode to Sergio's and Sebastiano's youth. The assortment brilliantly captures the mood back then as it does with portraying how their personal tastes and interests have developed since they left the island
Over the years we've been consistently seduced by Barbanera's ingenious yet unconventional sartorial aptitude. As a trio of swashbuckling characters, comprising of Sicilian brothers Sergio and Sebastiano and their friend Alessandro, it is never a surprise to see their collation of personal tastes produce apparel with a strong twist. Some consider their inventions left-field, but it is the combination of their unique traits, shared by a common mission to champion 'truth and culture' that has galvanised a likeminded legion of followers. Sergio once told The Rake: "We want to be faithful to our origins and values, we always try to make something we know about". If there's ever been a Barbanera collection that tallies so overtly with the autonomy of Sicily, the spring/summer 21 assortment is it. In their younger years Sergio and Sebastiano lived with the symbiosis of Sicilian nature. Mostly mountainous, wild and rugged – it is a landscape where tales unfold. Family tradition and a focus on the homegrown has always been a way of life on the largest Mediterranean island. It has instilled in them a genuine devotion to deep-rooted Italian traditions, which is very much evident in the way they elect local craftspeople. All of Barbanera's shoes, for example, are handmade in the middle of the beautiful Tuscan countryside – a place known for its shoemaking tradition. Italian authenticity is paramount for the brand – and is the fulcrum that allows their free-spirited creative licence to brilliantly fuse refinement with progressive inventions. Every design is conceived within their hearts and it's impossible not to be lured into their exciting journey. Their latest collection gives us a brilliant insight into their youth – which by the looks of it was not without a degree of mischief. They play basketball in their vintage Barbanera sweatshirts, and whizz around the Sicilian countryside in a badass convertible wearing their Hawaiian shirts in special Japanese fabrics. Not just intent on being louche rule-breakers – they brilliantly explore and embrace the different dimensions of being a gentleman – with the masterful incorporation of suiting, which will be available soon.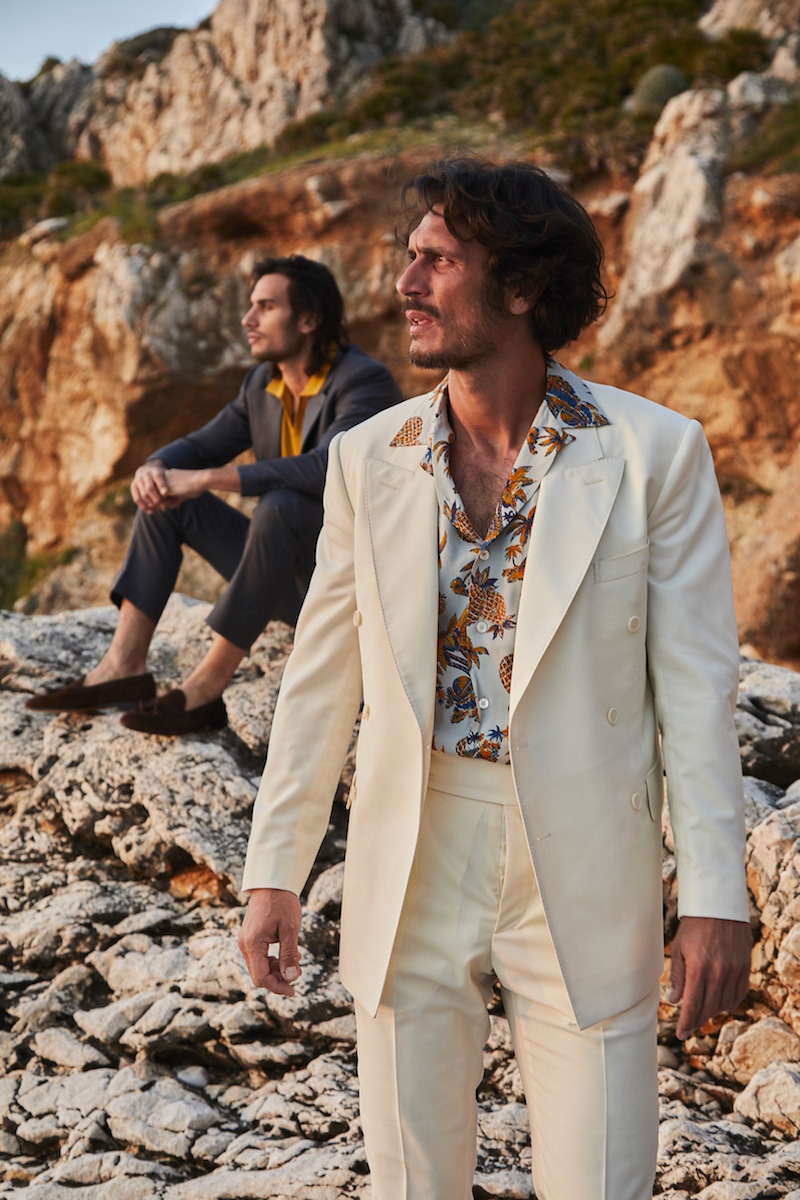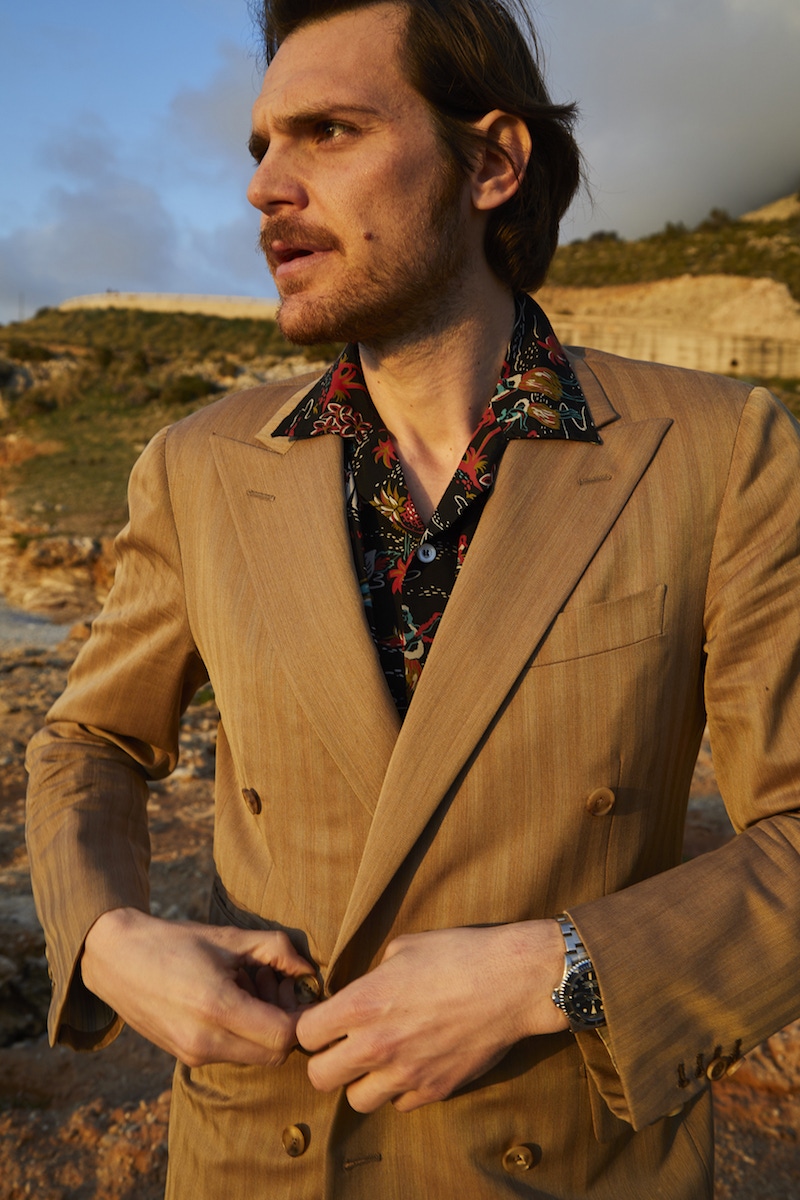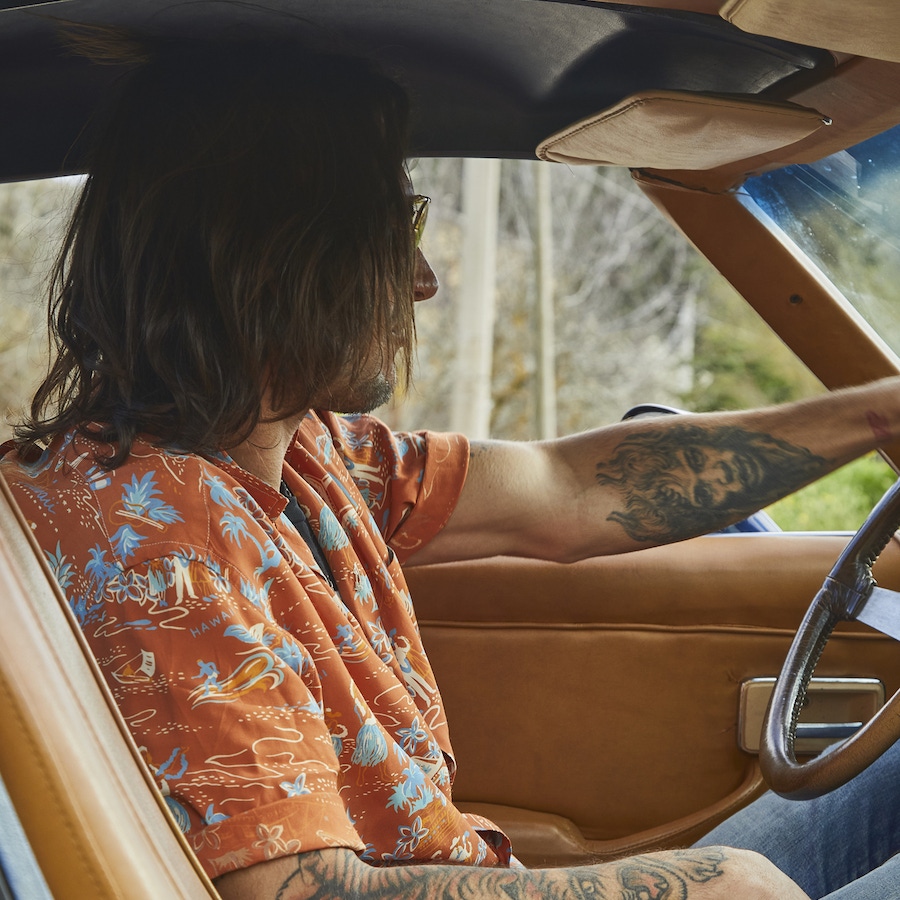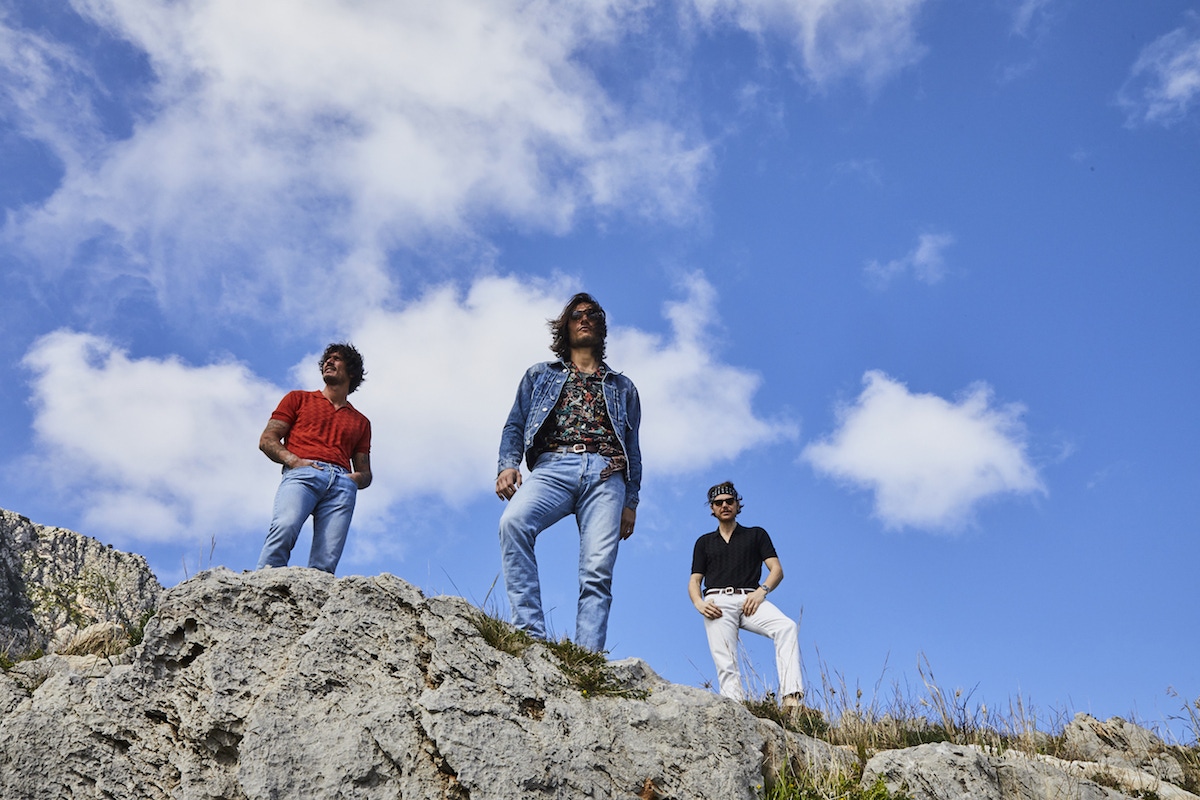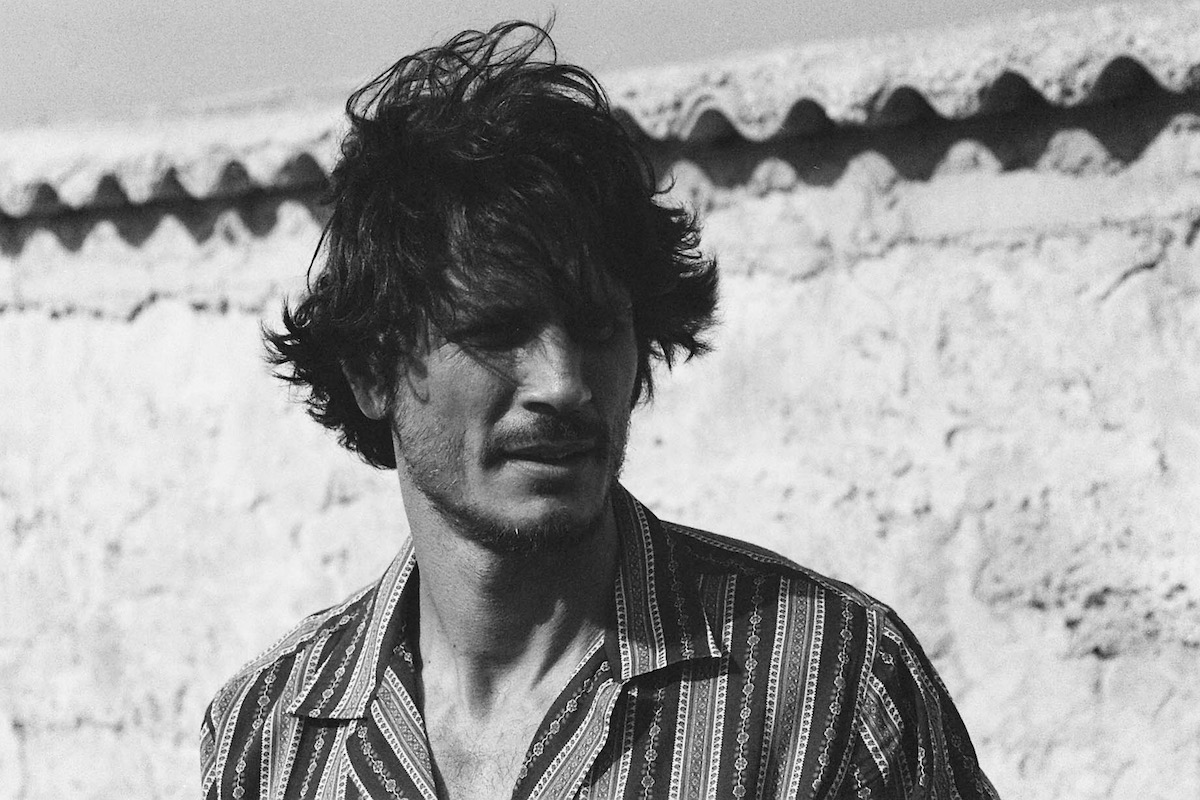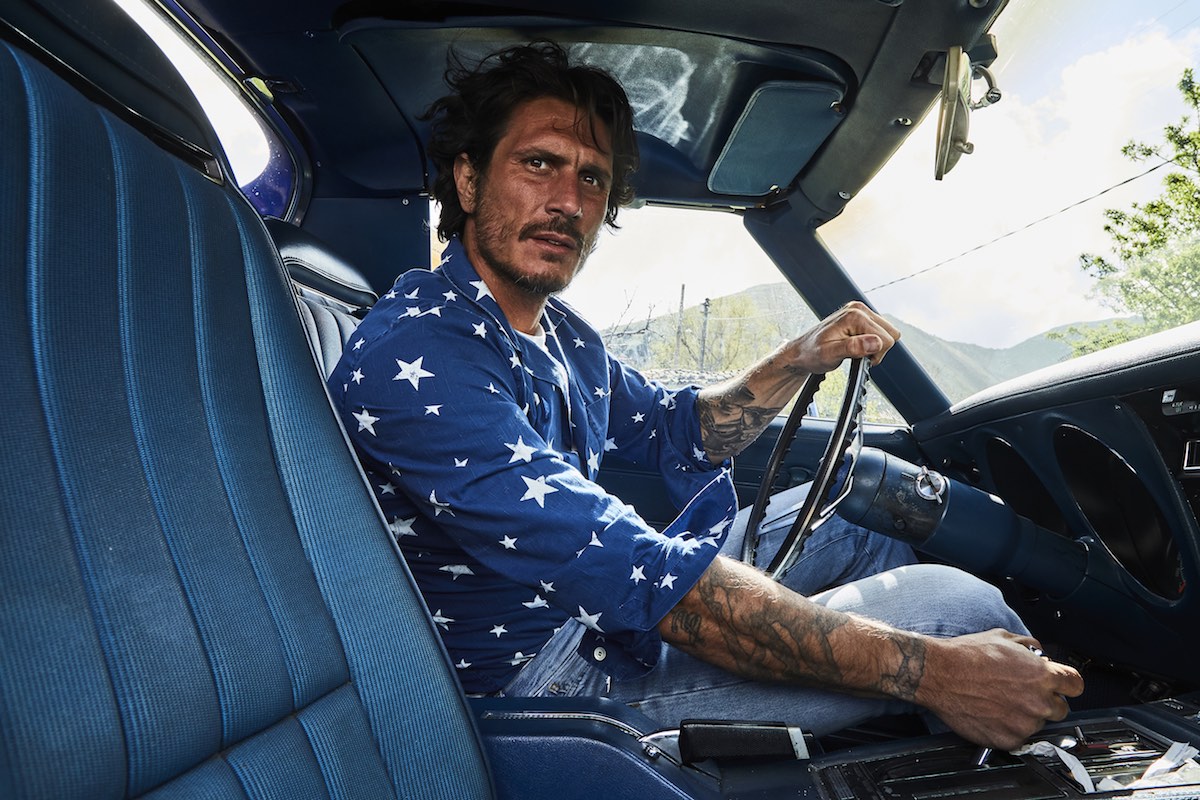 After a year where opportunity for self-expression has been stymied, Barbanera provide the perfect gateway for rebellion and relaxation with their Hawaiian shirts. Dedicated to the genius of Hunter S. Thompson, founder of the gonzo journalism movement, they have used a precious 100% Japanese rayon fabric. The shirts feature a sharp camp collar which will overlap beautifully on jacket lapels; mother-of-pearl buttons add a touch of luxury, whilst the handprinted patterns make these shirts truly authentic pieces. The light blue rayon "pineapple" version worn underneath their cream suit, and paired with their new brown Cormac waxy kudu leather boots, whilst donning Hunter S. Thompson's signature orange tinted aviator sunglasses, would be considered a countercultural outfit of the highest order. Alternatively, wear with their Bandito jeans or shorts, and let's not forget their woven loafers – a massively underrated summer shoe style. Spaghetti Westerns are firmly part of their eclectic set of cultural reference points, but they're not a Western brand. Sergio says: "We may be influenced by Western style, but we try to create pieces utilising different materials or with different fit and details – we make them all our own". The Spaghetti Westerns were predominately produced and directed by Italians, and were often filmed in landscapes featuring high ridgelines in Southern Italy.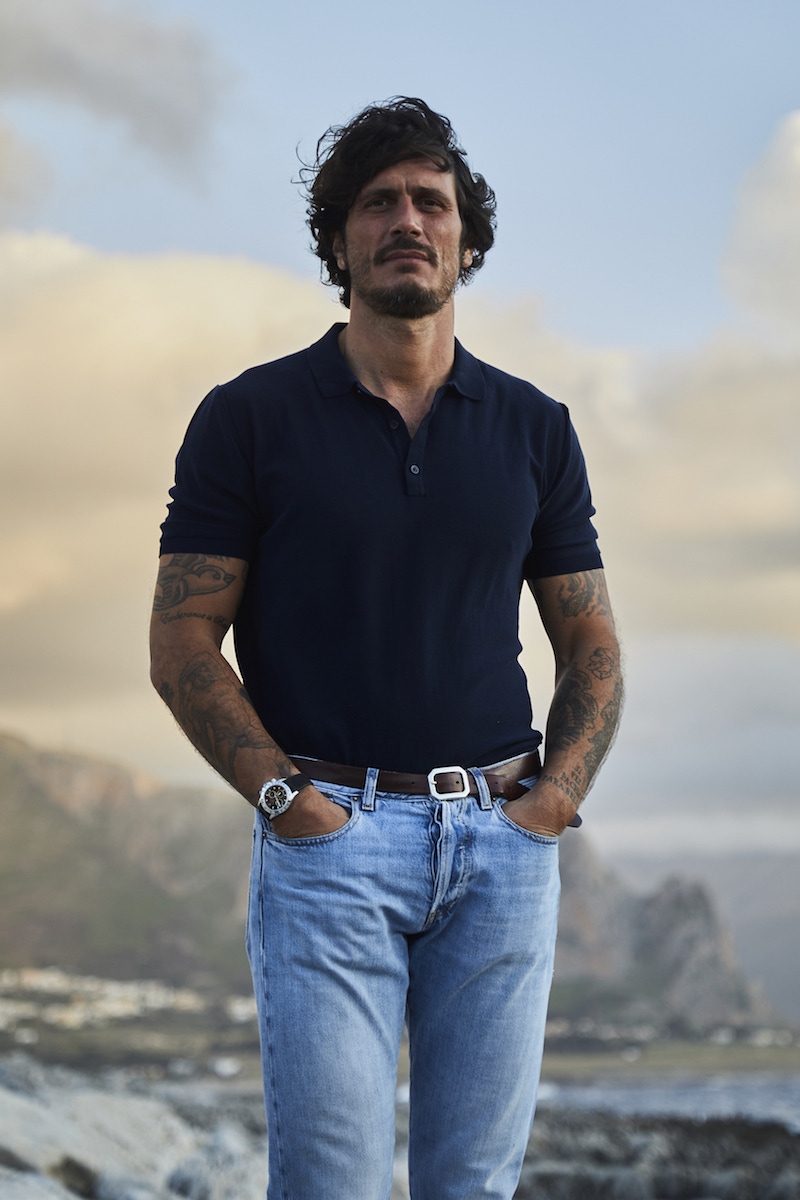 Named after Burt Reynolds, the charismatic actor and icon of masculinity, their blue and red Japanese cotton long-sleeved shirt is an Italo-Western masterpiece. In a tasteful blend of blue and red in an original Western pattern and smooth fabric, this shirt has been intelligently optimised in its shape with clean lines, which gives it a less boxy shape for added sex appeal. Despite its striking façade, which is befitting to the Sicilian landscape, it is a very dynamic shirt. It looks just as cool when tucked into their Bandito jeans as it does when worn underneath a formal jacket to give the outfit a twist. Stone washed and bleached to obtain the right 'vintage look' their blue 'stars' Japanese indigo cotton shirt, also named after Burt, perfectly embodies the carefree nature of wide-open terrain – with only a dilapidated petrol station in sight. On the theme of being on the open road and the 'king' of it for that matter, the aptly named Mustang black vintage Western shirt in 100% silk is a garment infused with accomplished hedonistic utility. Taking inspiration from the 'satin' Western shirts typical of the '40s and '50s it is a mixture between western-wear and rockabilly style. But as Barbanera do, they've interpreted it their way with white piping details and black mother-of-pearl buttons. The classic touch of a point collar adds some subtle sophistication to the shirt, which gives you licence to be bold and wear it with tailoring – and you could follow Sergio's methods of doing things out of the ordinary by wearing a Western-printed neckerchief with it – for some added rakishness. Alternatively, you can perfectly envisage one of the renegades of popular culture wearing this shirt on rogue travels through the Arizona desert on a Harley Davidson VRSCDX Night Rod Special.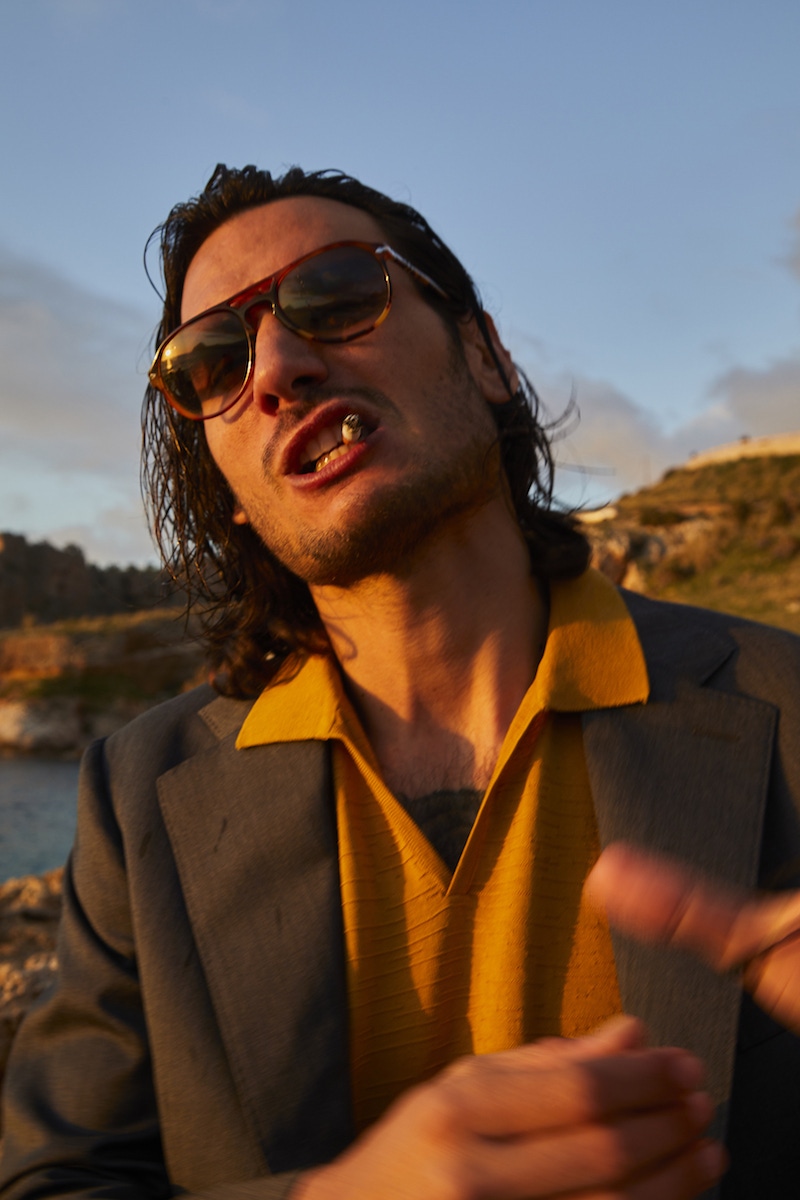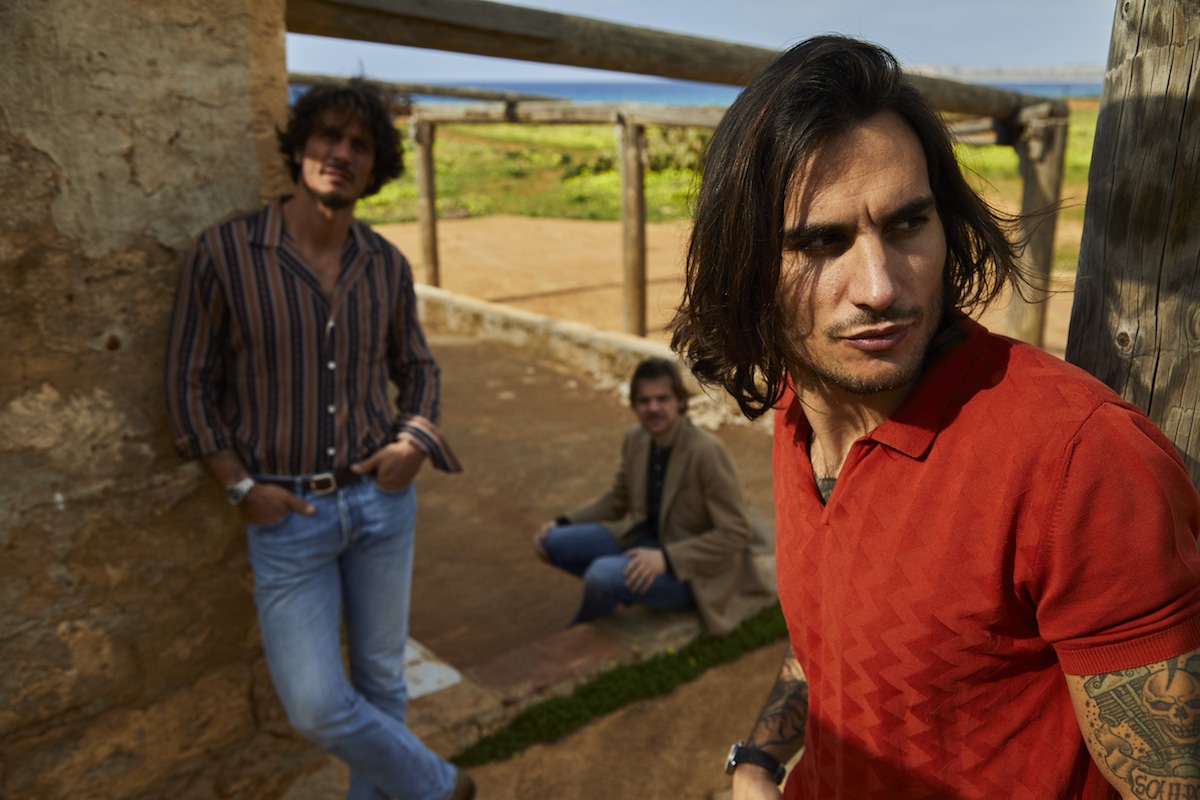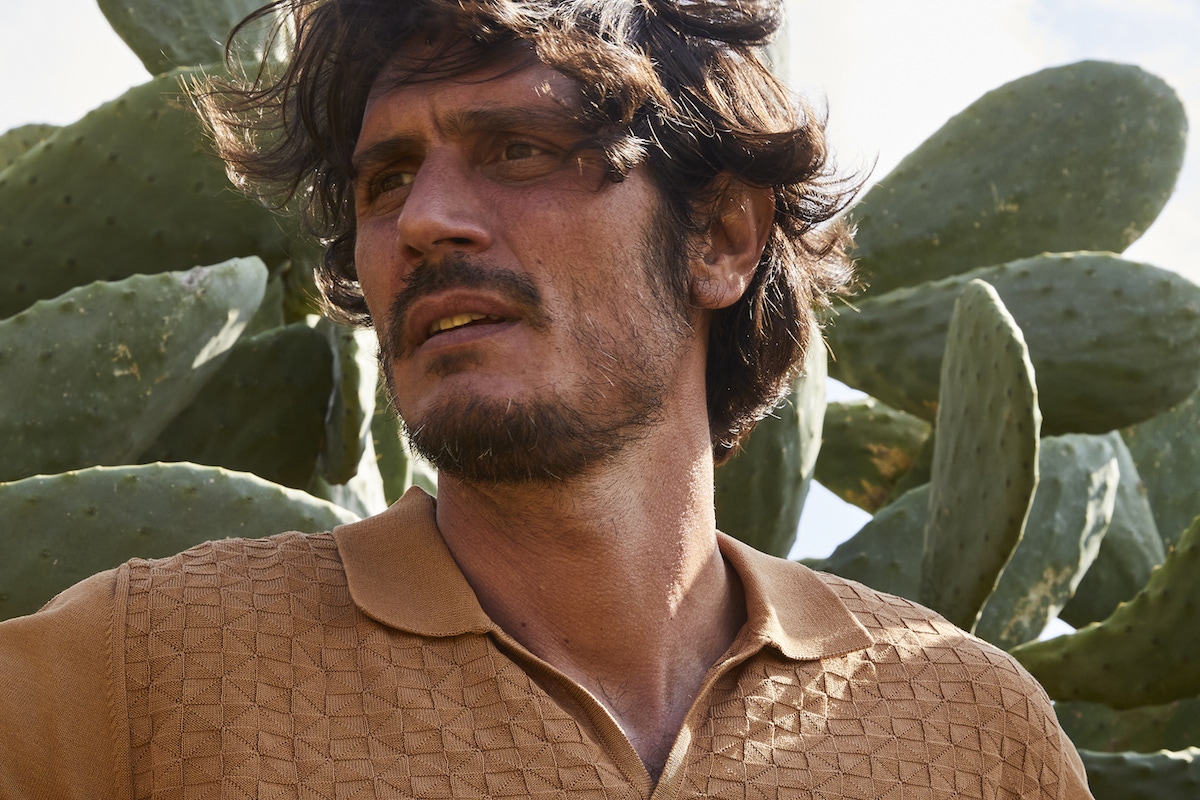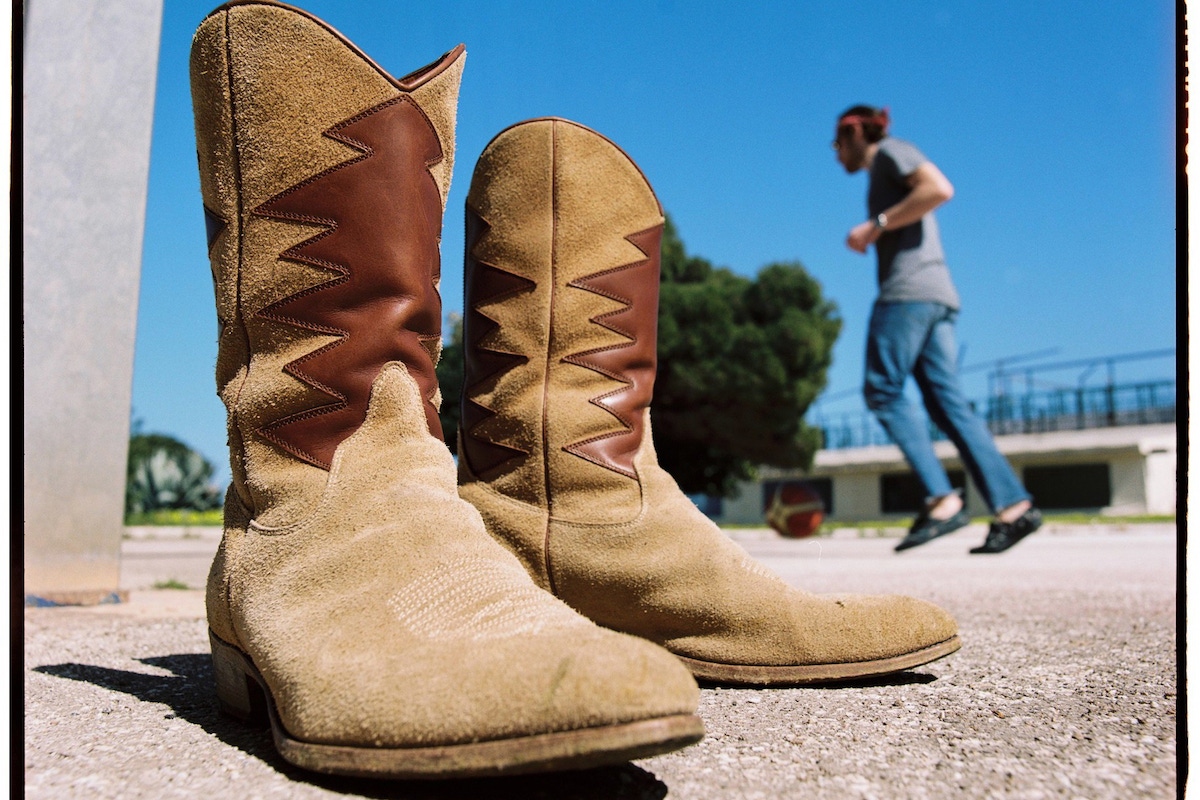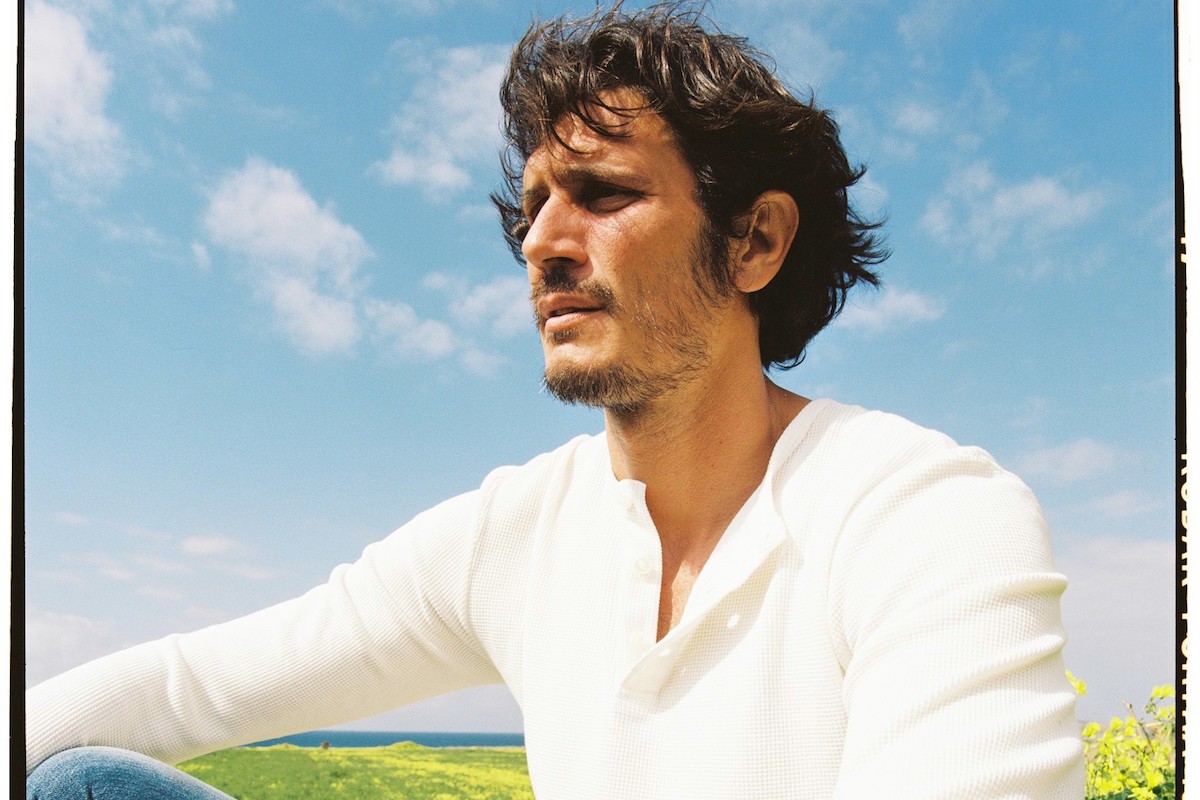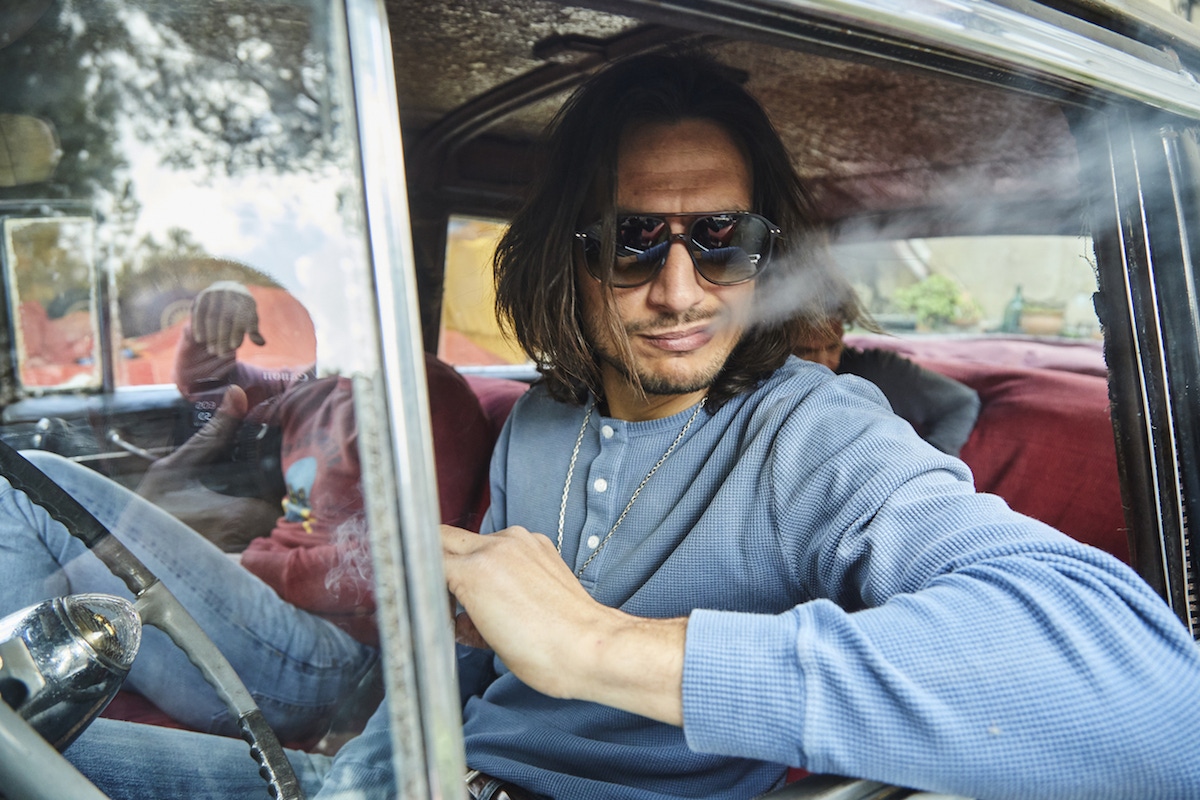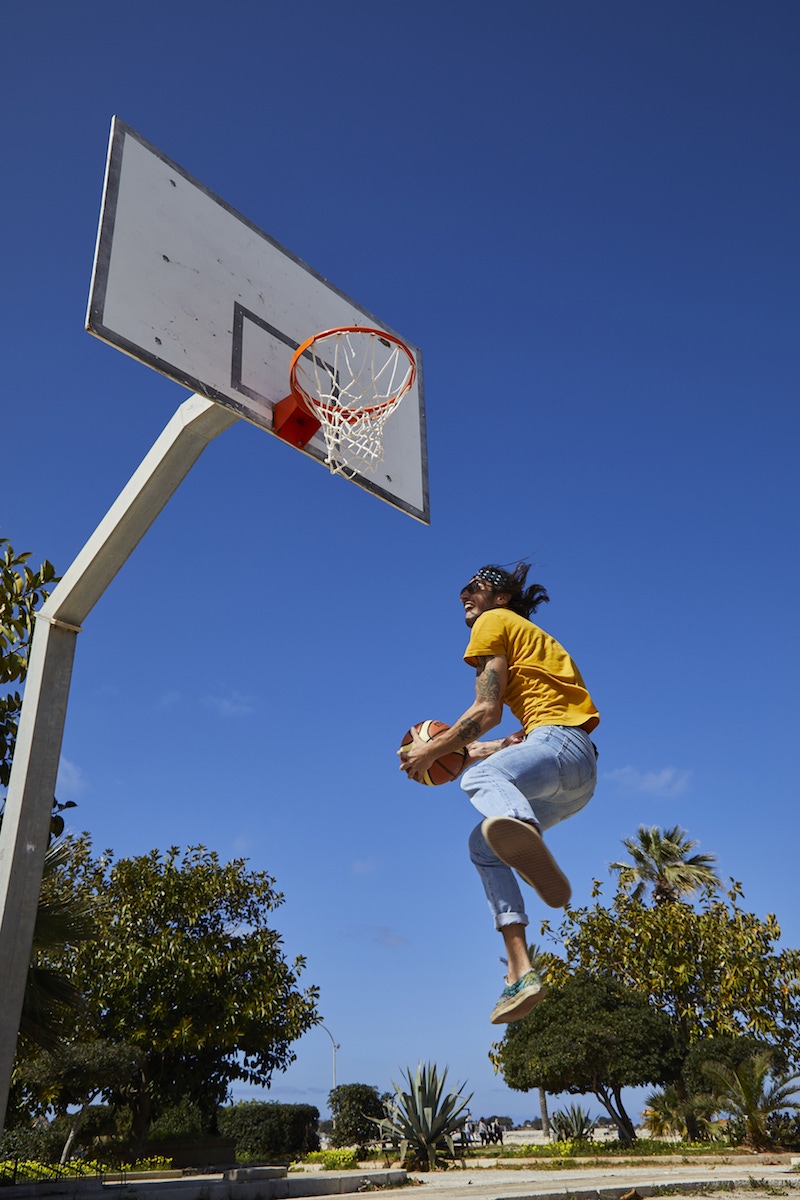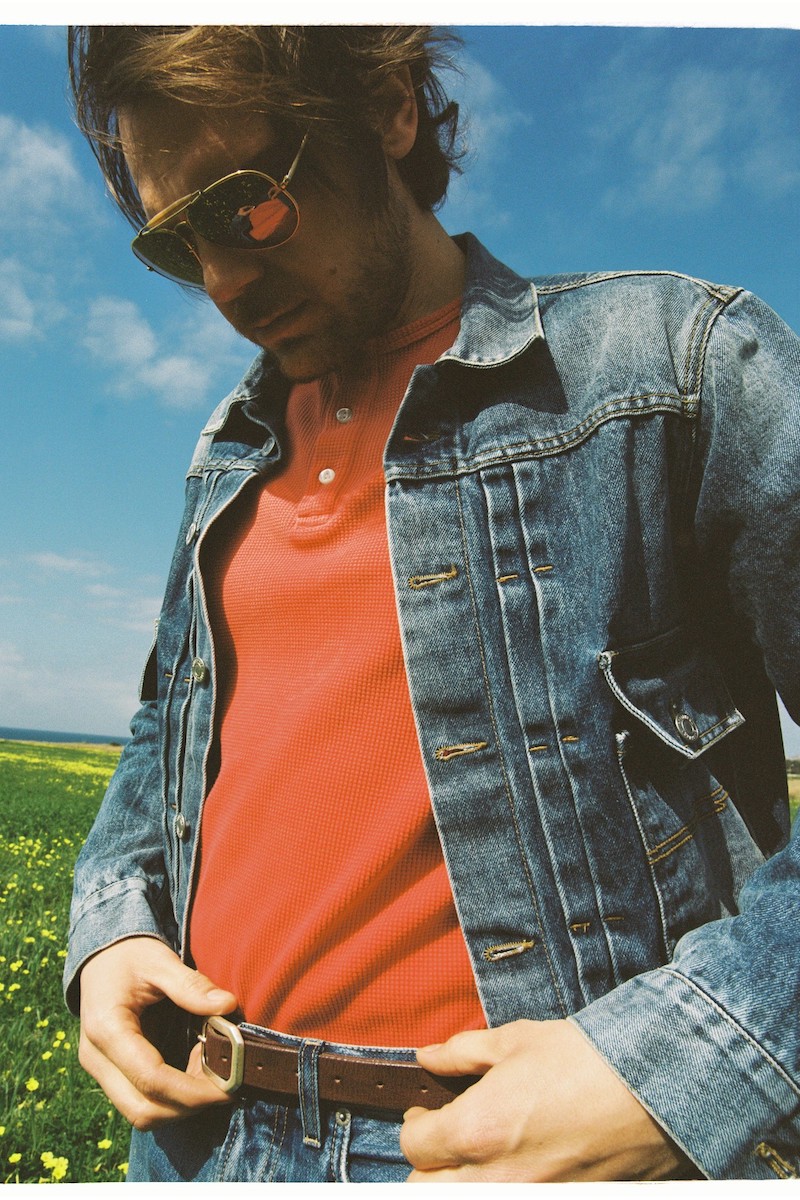 Amongst their summer additions is a strong assortment of polo shirts. As in their winter collection they're dedicated to Mr Pier Paolo Pasolini, but come in a summer appropriate shaved cotton. Imbued in each polo is a subtle touch of retro flair, through their choice of colours ranging from mustard to a light brick red, whilst the buttonless v-neck design features some vintage ribbed details that are reminiscent of '50s and '60s Italy. Alternatively, in either burgundy or navy you can opt for polos with a three-button placket. In true Italian style these polos fit close to the body, and so should be tucked into trousers. Jeans or pants with a flat-front are advisable if you want to match the sex appeal of the famous Italian lotharios such as Gigi Rizzi. A fairly simple garment yet so often impaired by the foolish ways in which people wear them, the Henley shirt is not a common phenomenon in the sartorial menswear market. However, Henley shirt enthusiasts will be delighted to hear that Barbanera have stamped their own impassioned mark on it, which will be available soon, as part of the brand's second drop. Long-sleeved and in a textured knitted cotton, their Henley designs can be worn both casually with jeans or more formally underneath a suit. Elsewhere, in the second phase of their collection there is a denim jacket, which combines with just about every Barbanera creation. We will also see the arrival of their highly anticipated selection of suiting, which will come in both single-breasted and double-breasted guises, that reveal beautiful silhouettes – and in case you were wondering what their interpretations of the suit are – all we can tell you is that they're actually very classic with the jackets featuring typical Italian tailoring details and the trousers in high-waisted designs. It sums up the Barbanera collection in that originality and tradition are the basis of what they are, they just masterfully implement their own expert quirks – which I must say should be embraced and admired.