Barbanera: Influences On Their Sleeve, part 2
Sergio Guardi explains how the cross-cultural films of Sergio Leone inspire his approach to design.
When Sicilian brothers Sergio and Sebastiano Guardì launched their menswear brand eight years ago, they did so with a mission of championing 'truth and culture'. They set out to build a label that embodied their eclectic set of cultural reference points — rock music, dandyism, classic Italian tailoring, America's old west, beatniks, bandits and blaggards — in an authentic fashion. 
"We want to be faithful to our values and we always try to make something we truly know about," Sergio explains. In addition to being dedicated to the highest standards of quality and design, "The other thing that makes a product unique is the concept that it expresses," says Sergio. "At Barbanera, there's a story behind everything we make. The name we give a model helps the customer understand the concept behind the garment and what that particular garment represents."
Here, Sergio discusses some of the cinematic influences that course through the blood of Barbanera — inspiring the design of the brand's products and their carefully bestowed names.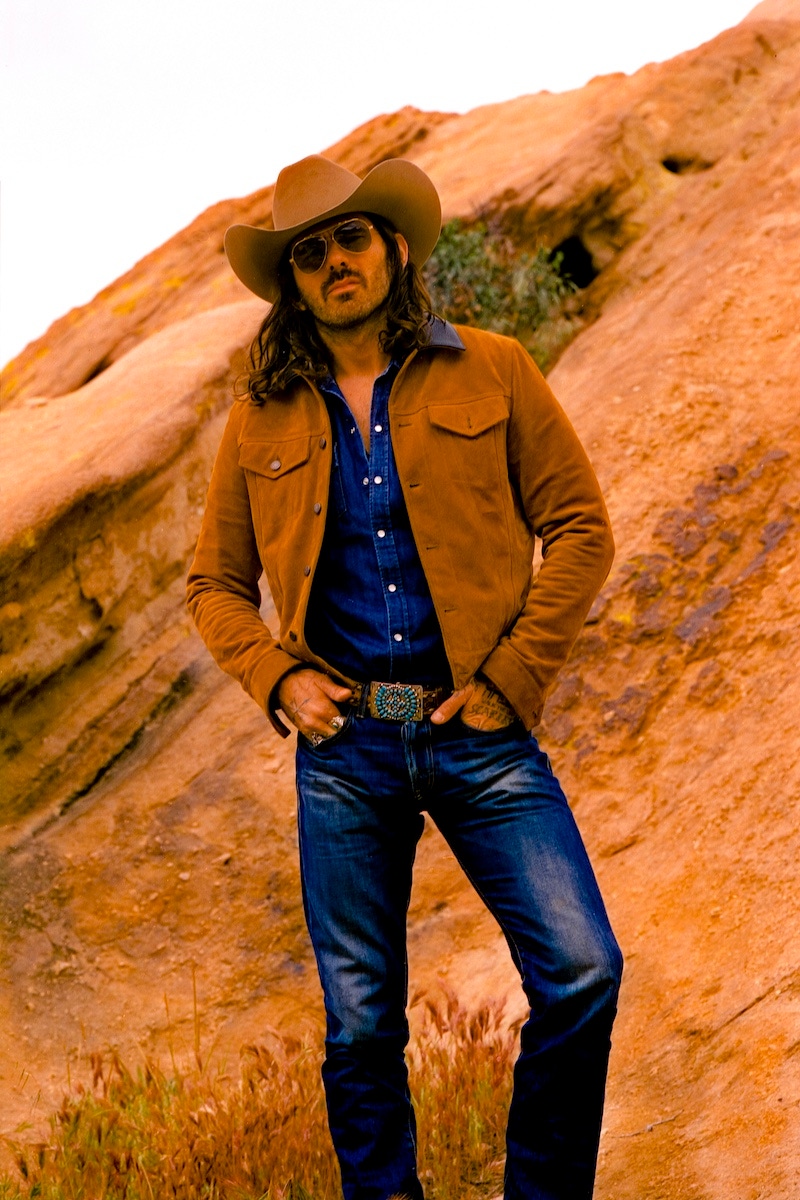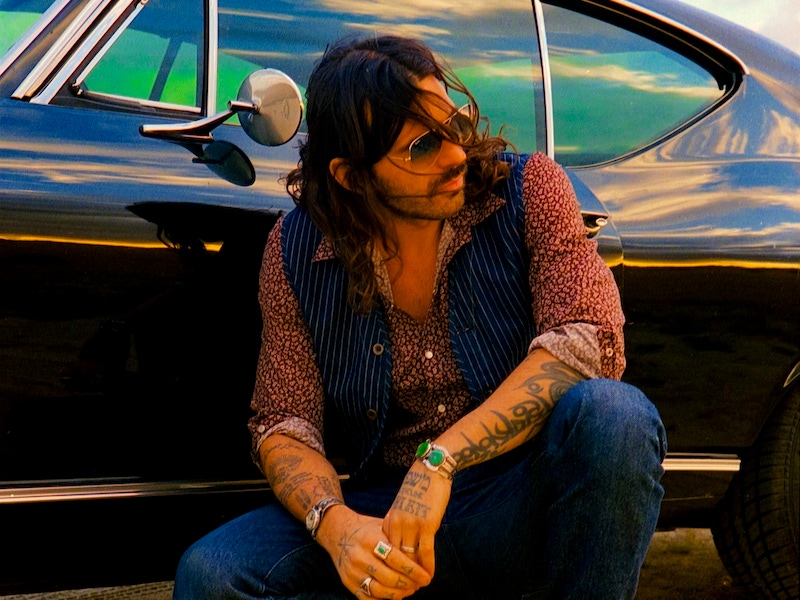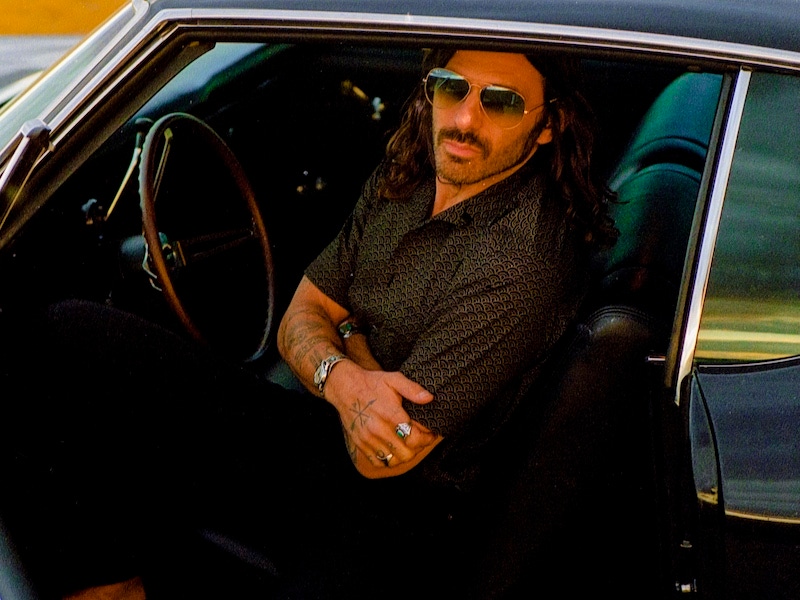 SPAGHETTI WESTERNS
"For sure, the Western is one of our most important influences. But we prefer not to be considered a Western brand because that isn't who we truly are. We do not want to be an Americana or workwear or Western replica brand. Why should people buy a replica when they can buy the original, vintage, or the authentic old-school brand? In keeping with our motto of 'truth and culture', at Barbanera, we could never simply replicate garments we love, it wouldn't be true, because I'm not American and it is not my own nature and culture — it is something that I have assimilated. So to me, it is more about influences, okay? We may be influenced by Western style, but we try to do pieces utilising different materials or with different fit and details — we make them all our own.
"I relate that to the Italian way of approaching the Western movie, with the so-called Spaghetti Westerns of the 1960s and '70s. They were Westerns, but they weren't a copy of the classic American Western movies. They were a lot more gritty, a lot more violent, and much more morally ambiguous. In American Westerns, there'd be the hero and the villain, the good and the bad. They'd look neat with clean hair and nice jeans. In Spaghetti Westerns, there is not this clear distinction between hero and anti-hero. Sometimes the main character is almost as bad or equally as bad as the 'villain' character. There is a very, very thin line between good and evil. And also the costumes are different. In Spaghetti Westerns, they're all greasy and dirty. It's more accurate.
"This was an Italian way to represent that genre. It's the same idea when I design things that are Western inspired. So for example, the garment we call Ennio is like a Western jacket, a trucker jacket, in Mexico they could say vaquero jacket, which is quite slim and short, boxy, so you can move very well. But the suede is not so stiff as an American company would have done, so it's different. We named it after the composer Ennio Morricone, because to me, he and his collaborator, the great director Sergio Leone, were the most important people that contributed to making Westerns the Italian way. We've also named garments after Trinity, the character played in several films by Terence Hill, star of the Django movies, and Bud, for his frequent co-star Bud Spencer."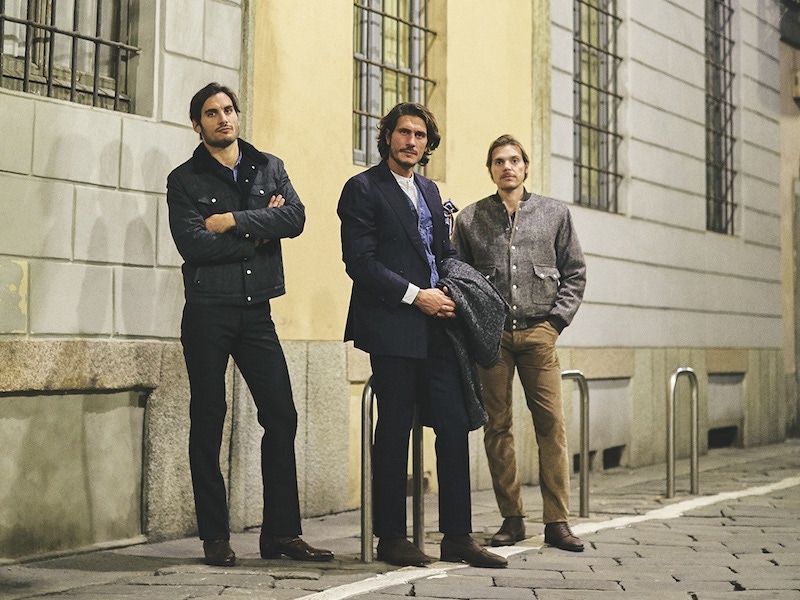 CLINT EASTWOOD
"For me, it was natural to name a boot after Clint Eastwood, because again, he was one of the main figures in the Spaghetti Western genre. I couldn't avoid naming a model Clint because he's one of my favorite not only actors, but also, directors. He's an important figure in my cultural growth. I remember when I was very young, I used to watch these classic Clint Eastwood movies on the sofa at night with my family — with my dad, my mom and my brother. For us, it was a kind of ritual. I remember my father drinking his glass of whiskey, and sometimes he'd put his thumb in the whiskey to give us a taste. My mother would yell at him, 'What are you doing?!' Ha, I remember it well.
"We named after Clint a pair of boots we made, that are in fact not Western. They're more work boots. They're the kind of boots that play into the philosophy that I just explained, because they're work boots but the shape is not chunky, it is a bit more sleek and tight to the foot and to the ankle than classic work boots. It would've been redundant to just make a copy of Red Wing boots — Red Wings already exist, why should I make the same shoes? For sure the influence came from classic American work boots, which are amazing, but I wanted to make something different — a bit more sleek and stylish, but still very resistant. Because with these boots, I go to hike, I go into the rivers, in fact I could go to make war wearing them because they're very strong, very tough, very resistant. But they look a bit different. They look very Barbanera."