The Interview: Becky French of Turnbull & Asser
Becky French is one of the few women at the helm of a British heritage brand, and at Turnbull & Asser she's got her sights set on the evolution of traditionalism.
If there is a street more exclusively dedicated to men's sartorial style in London than Jermyn Street, then I haven't found it yet. Ever since Jermyn Street was created in 1664 by Henry Jermyn, 1st Earl of St Albans, it has been synonymous with gentleman clothiers, fabric merchants and tailors. It has largely been a street populated by men producing clothing for men, something of a well-dressed old boys' club, reinforced by the statue of dandy Beau Brummell that still stands there. One of the oldest of the current residents is of course bespoke shirtmaker
Turnbull & Asser
, which moved to the street in 1903 and has remained in the same building ever since. Time moves at a different clip with heritage brands, I suppose because they always have one eye trained over their collective shoulders, not peering at their competitors but rather at their own heritage, ensuring they never deviate too far from a formula that has perpetuated their longevity through the refinement of a unique expertise. In Turnbull & Asser's case, fine shirt-making. But as Bob Dylan once sang, "Times, they are a changin'". Recently, Turnbull & Asser installed Becky French as the brand's creative director, becoming one of only a few British heritage brands to have ever had a female head of design. French has an excellent history of working in both menswear and womenswear and for some of the sartorial world's finest brands, so it was not only a coup for Turnbull & Asser, but also a statement of intent. Wholly cognisant of the brand's storied history, French has nevertheless brought a fresh new eye to the 135-year-old shirt maker with big plans on the horizon. With tied back blonde hair and a freckle-flecked face, French speaks effusively but softly, hands neatly folded in her lap. Her eyes disappear when she smiles, which is to say often, and she has a calm and elegant poise. I spoke to her recently at the Turnbull & Asser store on Jermyn Street. It was a quiet Tuesday morning, with the occasional customer coming in to pick up their orders. We discussed her past but also her vision for the brand and how she sees it evolving in the coming years.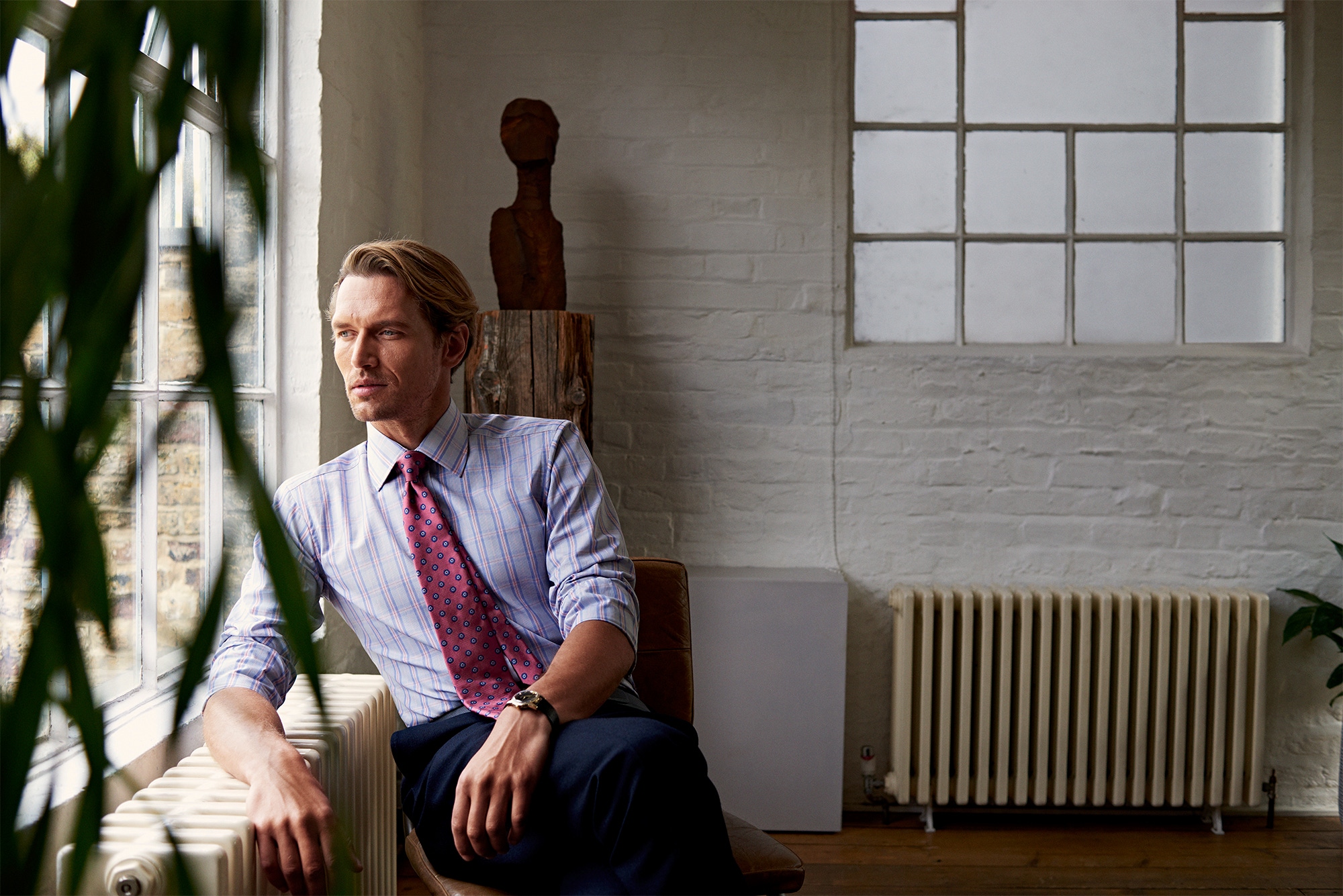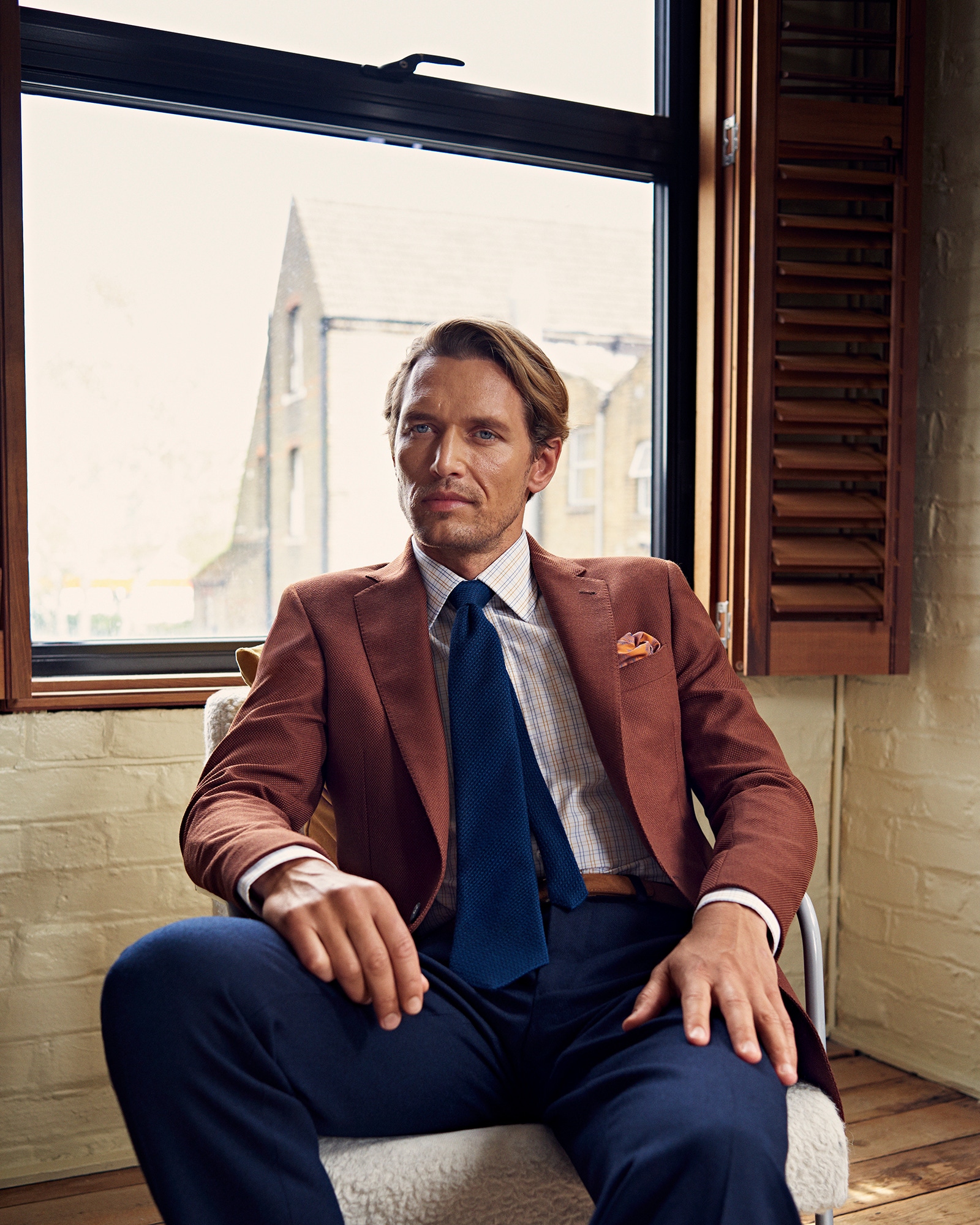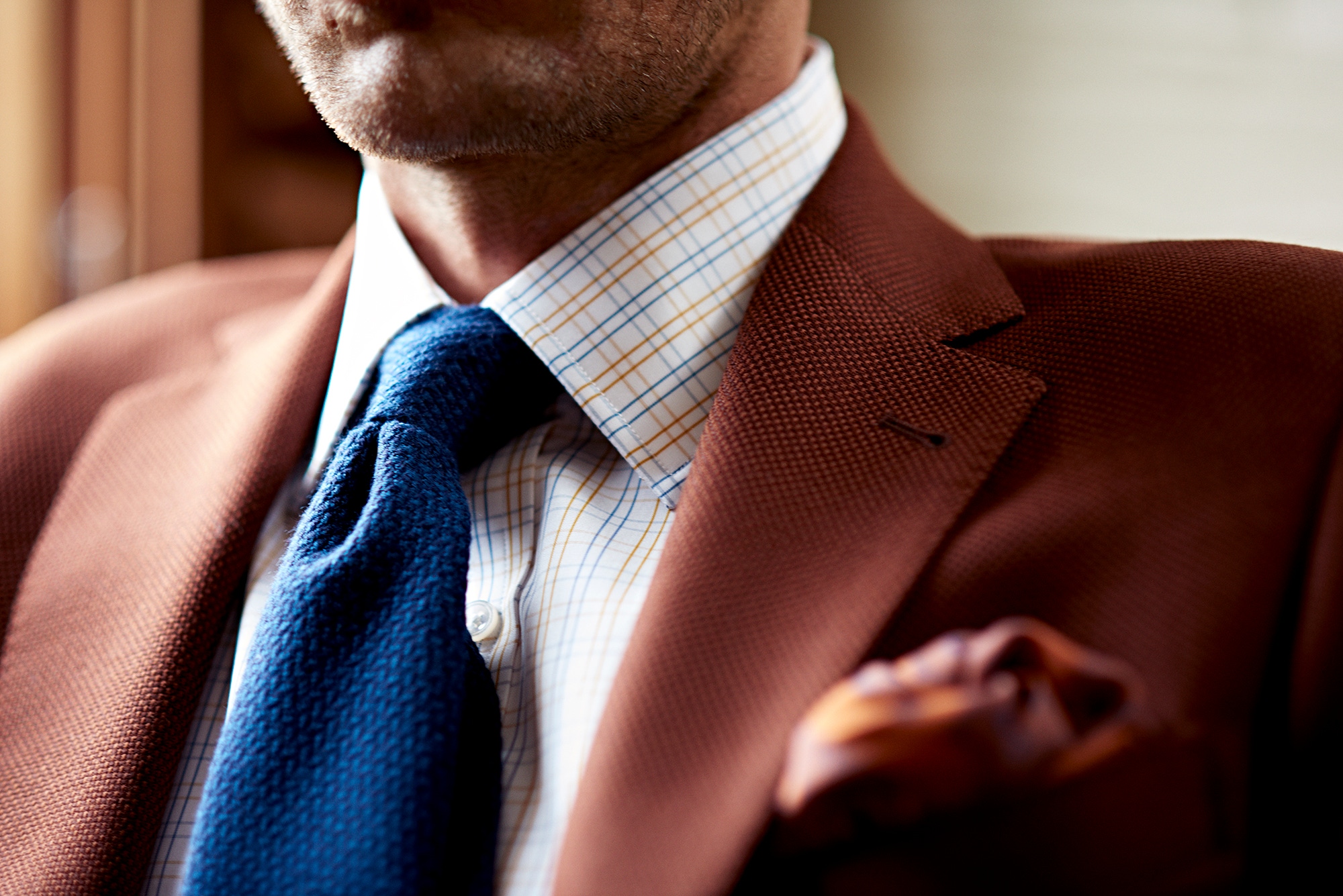 So tell me Becky, how is it that you came to be a designer? Well, cliched or not, I always wanted to be a fashion designer, even from a young age. I'm from West Somerset so fashion and shoppings weren't directly around me, so fashion was a method of escapism for me. I would cut out the articles every weekend or anything to do with the shows in Paris. My mother was a textiles teacher which probably helped facilitate my fantasy. There wasn't a day that I wouldn't see see William Morris images or some others from old textile artists. I was definitely brought up with that side of design more than the clothing side and I think that's sort of informed me as a designer. I was also very lucky with my art department at school as most of the teachers were from London and talented artists themselves. Considering it was a tiny school in the middle of nowhere, it actually produced some really successful creatives. I then went to Kingston Upon Thames to study fashion. Unlike St Martins, which is focussed on building you up to be your own name, Kingston was very much about building you to work, to be in a role. I studied womenswear for three years, and then during my final week a recruitment agent came to interview us for jobs at Ralph Lauren. I ended up getting selected for the second round in New York before finally getting a position on the graduate programme designing menswear, which was an amazing opportunity. I got to work on Polo, Black Label and Purple Label, where Simon Spur was the design director, so it was an incredible learning experience. It was funny because even though I was working in New York, I was sourcing British mills the whole time. Purple Label was so inspired by Englishness and preppiness. We were able to visit the best vintage showrooms in the world and then go back and recreate something in the RL mould with the very finest fabrics. It was just no expense spared. And I got to learn everything from the tailoring side right the way through to the shirts. I remember going to Turnbull & Asser because they were even then considered the best shirtmaker in the world and so if we were going to produce exceptional shirting for RL, Turnbull was the benchmark.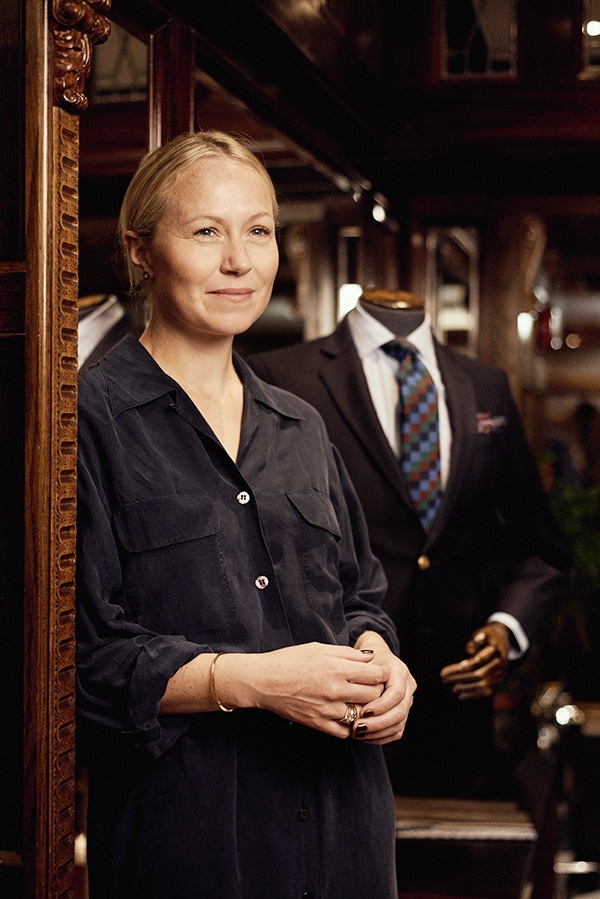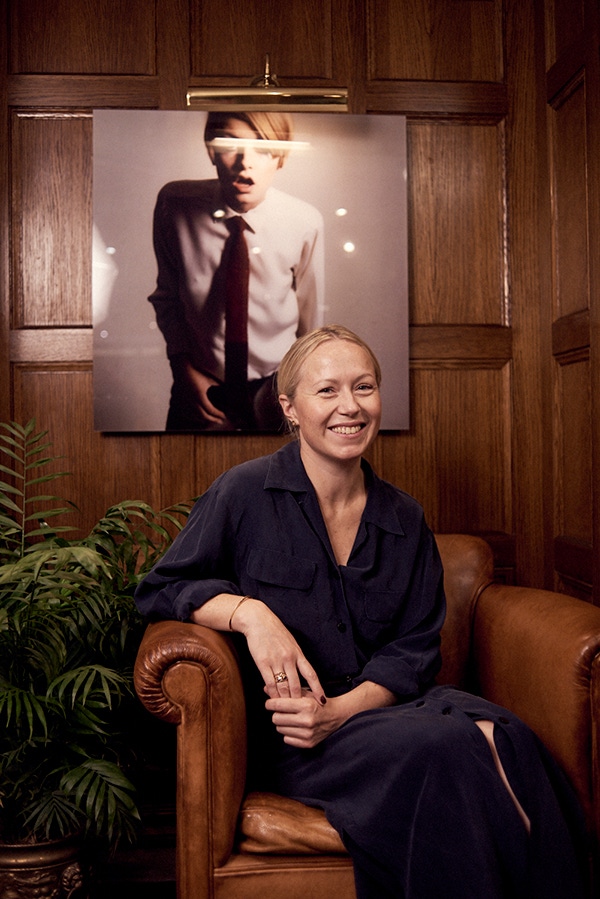 And Turnbull still is the benchmark for people in the know. But with so much competition out there a brand really needs to hit a broader audience now. That's true. We are shirt makers, we think that message is clear, but it hasn't always been so. Some people think of us as tailors for example. Our team really wants to get back to that core messaging - the shirt is at the heart of what we do, with a really talented team of brilliant people. There's so much history here. There's so much to get to grips with but everything that we're going to change or evolve will be gradual and slow. When I joined, my brief was about collaborating and understanding the history, making our incredible customers who have been loyal to us for years and years feel even more comfortable coming through the doors on Jermyn Street. But at the same time, we also want new people to come in, and so I guess the focus has been on what does that person want? Our existing customer will always buy our regular fit shirt with the T&A collar and three button cuff. That is our signature style. It's just so popular.  If someone else is out there demanding something else that is relevant in the market, we don't want to be closed off to that idea. So we have a new tailored fit which we created from scratch with our bespoke pattern cutter, George  And we went through a long process of developing that pattern. It's got a new Kent collar and a flat front so it's a really clean finish. The button positions are different so that you can wear it open neck if you want to and it has a two-button pleated cuff rather than the three-button gathered cuff of our signature shirt. The T&A signature shirt is definitely the brand's hero product, but what about other styles, such as casual shirts? I think there's a huge need to embrace casualwear. If we make the best shirts, we should be able to make all kinds of shirts. You can get an evening shirt from Turnbull & Asser, you can get a business shirt too, but there's this huge market of casual shirts that we've just not been owning. So we've launched some capsule collections with a new 'weekend' fit in a variety of new fabrications which has  had a great response so it's really encouraging. We did a western shirt recently and that just flew out. It tells us that actually we do have brave customers who are open to shirt styles beyond the traditional. We're never going to suddenly start using young models and try to compete in a fashion market. That's not who we are. What we can do is engage with what our customers are interested in, and then just execute the very best example of it on the market. I've noticed that Turnbull & Asser's offering has also deviated from the traditional shirting in recent seasons... Yes, so our outerwear has been a big focus. There are a lot more coats in this season. We've created a couple of more sporty, functional styles with a kind of tech look: one is a cotton nylon, very matte finish, all bound seams; while another is quite a contemporary car coat, which has dropped just now. They're both very timeless in cut and silhouette. Half of our outerwear is made in Italy, half in England because we've got a maker who does our wool coats really well, but we also use Loro Piana's storm system fabrics too. So that means it's absolutely waterproof. It's got a membrane on the back that feels so beautiful and that's in a traditional car coat shape so you can throw it over your suit. We've also created this funnel neck in a nylon with a slight file to it. It is something that you could literally throw into your bag or put in the back of the car and it won't crease. Tradition is all very well, but we have to think about how people live now. There might be an aspirational value to it for some people, but for me, I just want us to make really great clothing and not be too overly designed or fussy. Knitwear is an area that we can really grow because again, we're seeing a great response to our new styles, from our really luxurious, hand-knitted pieces that are made in Wales in 100% cashmere, to our take on a fisherman's Aran jumper.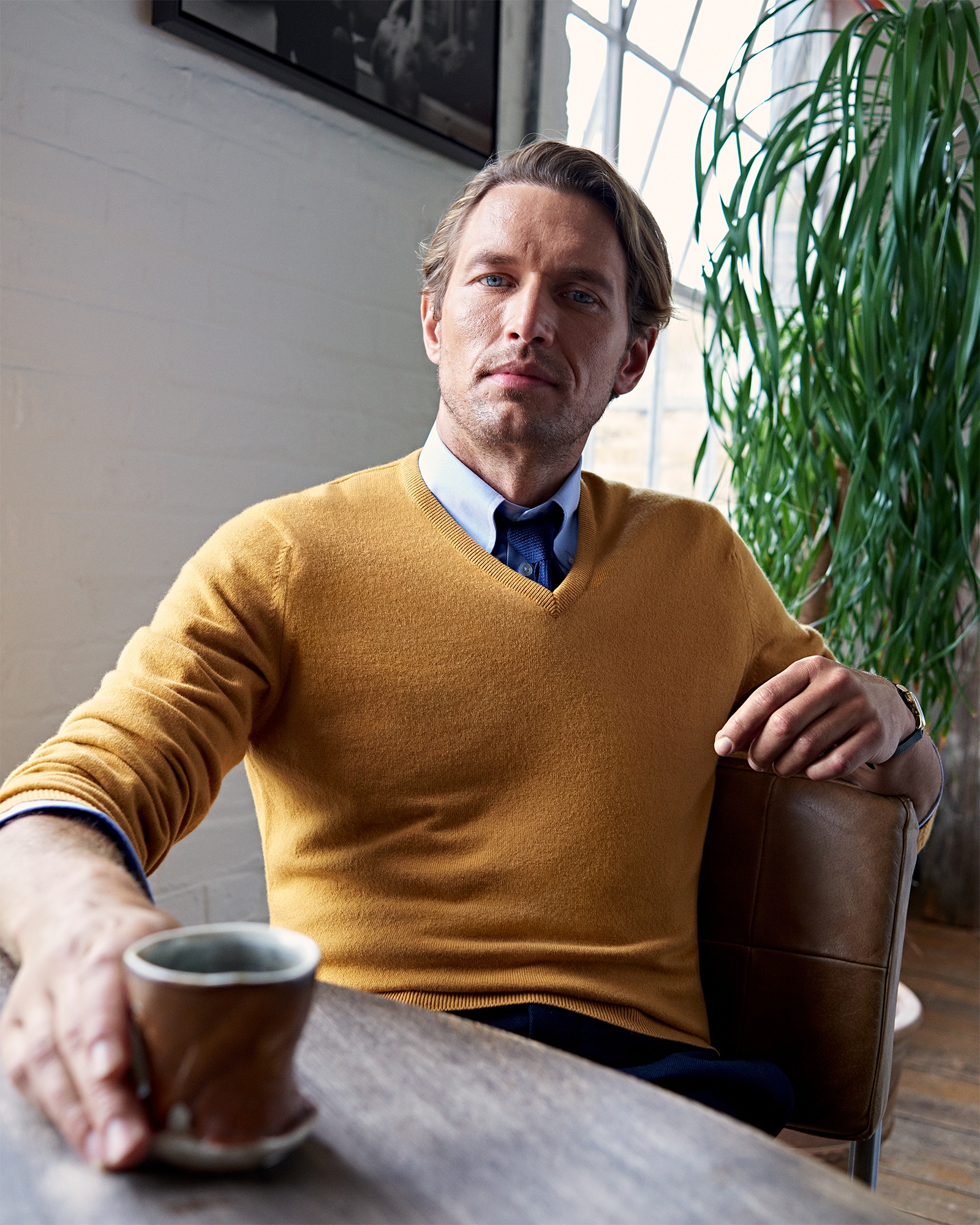 And we hear on the grapevine that the very building that Turnbull has called home since 1903 is also going to have a facelift?
Ha! Yes! We're looking to temporarily shut our doors in 2021. That will be a really exciting time. We'll be able to look at all the fixtures, how things are displayed. It will honour the original store, but it hasn't been touched for a century so I think it's time!
How is Turnbull & Asser changing its processes in relation to sustainability?
Another reason that I really wanted to work here was the sustainability vision that the company has. I didn't want to work for a company that didn't contribute positively towards the environment. Even though everyone talks about sustainability now and tries to hop on that bandwagon, you just know that most of them are not really, truly dedicated to change. One of the really nice things here is that we have to prove it, because part of having a royal warrant is that you've got to demonstrate your strategy that every four years. They have a very strict list of what you've got to show to demonstrate how you are improving your processes, how you're thinking about your environmental impact. We are by no means perfect, but what I love is that everyone is on board to get better.
And so what does this mean for a company like Turnbull & Asser?
It comes down to design. When we were at that design stage, we need to choose fabrics which have less impact. That means doing our homework on all of our current suppliers and also investigating potential new ones. For example, we have a silk capsule coming out shortly and have chosen a silk supplier that allows the worms to naturally leave their cocoons rather than the industry standard which actually boils them out. I think it's our job to try and make sure that we're being as thoughtful as we can in those design decisions. Ultimately, we're in the business of making things to last. It's not a throwaway culture and our customers get that. In fact many of our regulars are forever bringing in their shirts to have them re-collared and cuffed. That kind of customer care is paramount to us because after all, the customer is central to everything here.
SHOP THE NEW TURNBULL & ASSER RTW COLLECTION