Ben Phillips: The Nicest Bloke In Menswear
Drake's store manager Ben Phillips shares with us his love for Drake's, why seersucker is punk and how Brazilian jiu-jitsu is more than a martial art.
Ben Phillips is without a doubt the nicest bloke in menswear and there's no two ways about it. If you've met him, you'll know what I mean. If you haven't, well, you only need to pop into Drake's on Clifford Street in Mayfair, where he's the Store Manager, and you'll find him and his warm smile. Not only is he a terrific guy, he's also a very interesting one, too, and is living proof that larger men can look fantastic in tailoring, and that you don't have be the archetypal #menswear guy to work in menswear. We caught up with him in the store and took him out for a burger to find out more.
On growing up in Wales
"I grew up in south Wales and was born in Swansea, in a pre-Internet era, so my only access to information was magazines and I used to buy everything - GQ, Esquire, The Rake, The Face, ID and Dazed & Confused. I lived in Brighton for a couple years though, which is where I met my wife. I then moved to London in May 2016 and shortly after joined Drake's."
On his love for music
"As long as it's good, I'm into it. I've always listened to rock, jazz, soul, hip hop and played in a punk rock band when I was younger. Punk rock is very much about being true to yourself, and the same can be said for how you should dress. I'm actually going to a gig tomorrow night, and I am going to wear a seersucker suit. It's quite a heavy band, they're called Neurosis, like an evil Pink Floyd. But I'm going to wear what I want."
On his background in tattooing 
"I worked in tattooing for about 13 years and owned a tattoo shop in Swansea called Swansea Tattoo Company. My back ink took 50 hours, and I reckon my arms took about 20 hours each. I recently got the Drake's hand with a cocktail stick tattooed on my leg."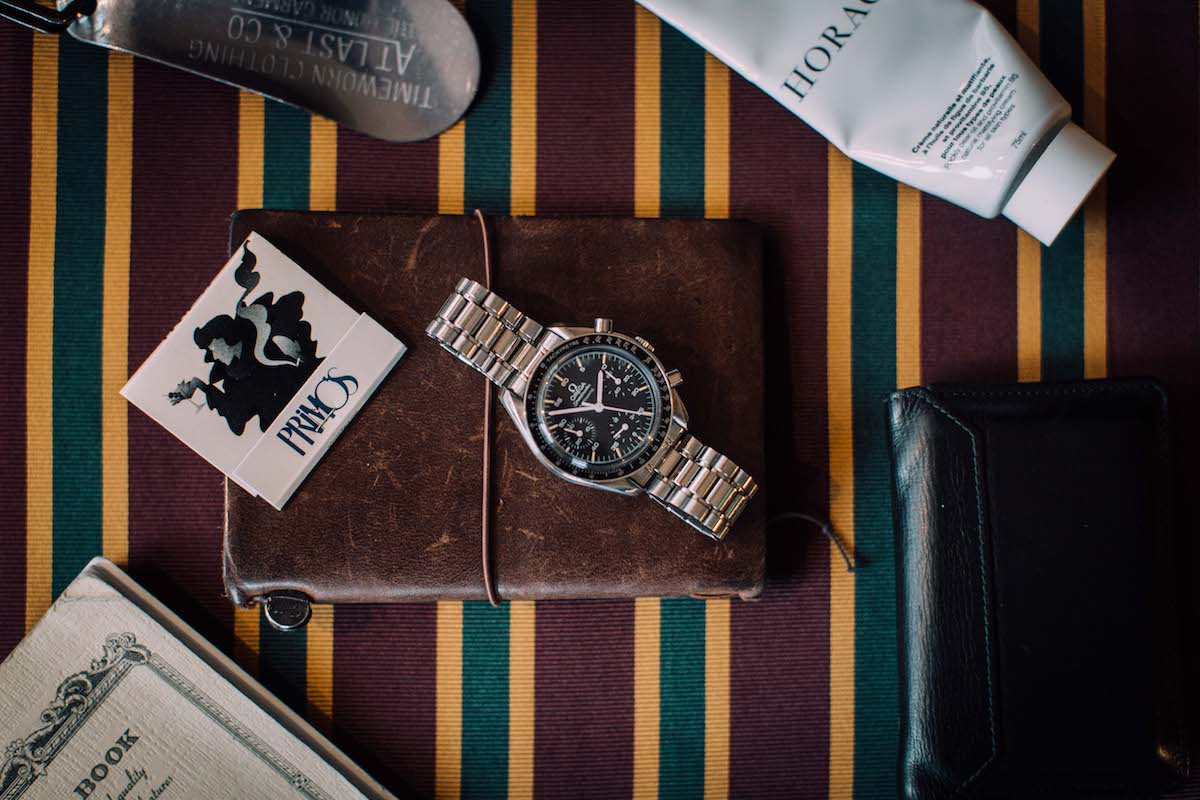 How he got into Brazilian Jiu-Jitsu 
"I started BJJ when I was 28 in Wales with Chris Rees, who was Wales' first BJJ black belt. I still train here in London with Mauricio Gomes. After my wife, family, friends and work, it's the most important thing for me, as it keeps me humble and level headed. It's also very zen, I feel. At the moment I'm only training once a week as I'm so busy at Drake's, but I need to train more. It's gives you so much humility, plus, it's always good to learn how to fight so you don't have to fight…"
On his love of Drake's
"I've always been interested in clothes since a young age and have been aware of Drake's for years, back when it was predominantly producing neckties and scarves. I can remember my friend Tony Sylvester telling me about this orange fisherman's jumper a few years ago and I remember coming into the store for the first time with him. I think I had bought a few things off the website, but I came into the store on Clifford Street and just loved it. Drake's is just so amazingly simple. I don't know how we do it but with our tailoring the cut is the same across the range. It looks great on guys my size, it looks great on skinny guys, too. There's a beautiful simplicity to it. At the end of the day, I'm just a working man that works in retail, making the most of it. I'm not some multi-millionaire or some international playboy - I'm working class, I work as hard as I can here and I work here because I love the clothes."
How he dresses for the seasons
"The only thing I try to do is that I tend to be a bit louder in the summer with colours and fabrics, like seersucker, tobacco linen and a diamond weave solaro suit. But in winter, I keep it safe and go for flannel and wools - saying that though, I've just got a red corduroy suit."
Tips for dressing for bigger guys 
"Trousers are the most important part. And having a wider leg is really, really important. Having a higher rise too is helpful. I don't always wear pleats, as I think that sometimes they actually do the reverse of what they're meant to do by making you look roomier, but actually they draw attention to that area. Also, just make sure you wear the right size. A lot of people try and fit into something smaller just because it has that number on it. If you actually wear something that fits, you're going to feel comfortable, and if you feel comfortable, you're going to feel confident in yourself."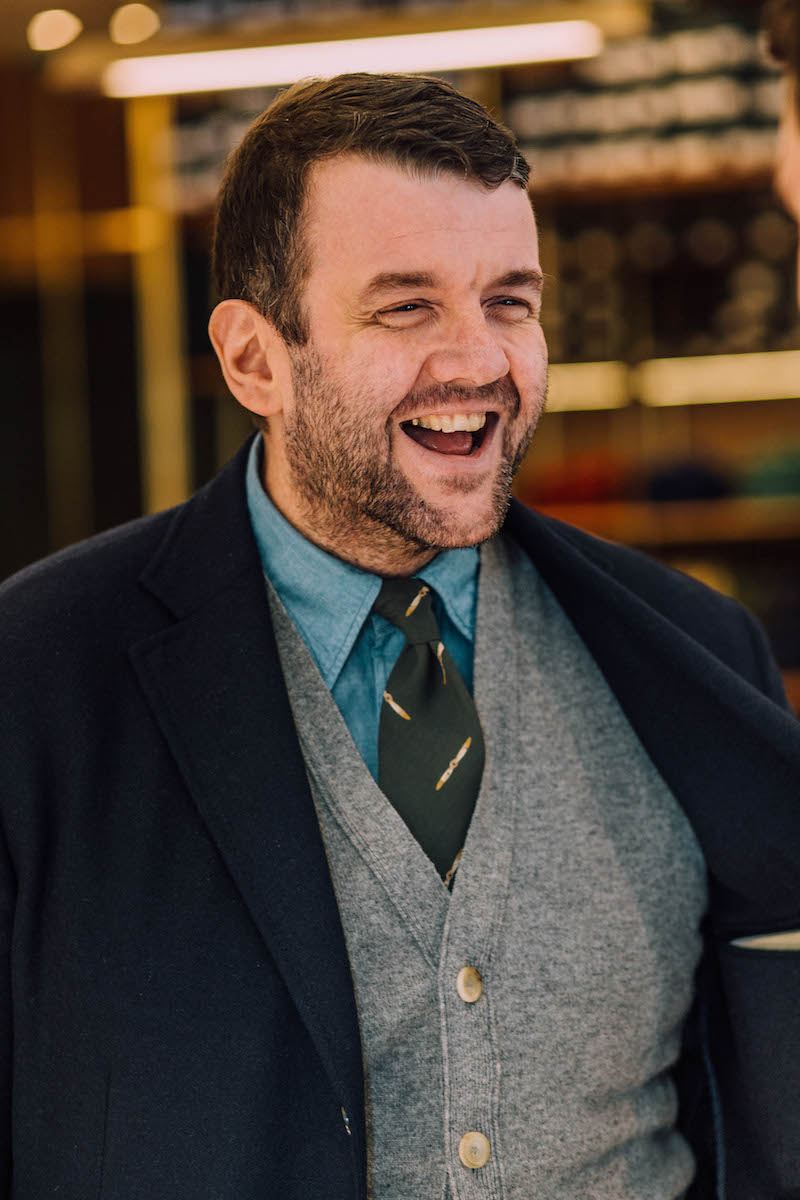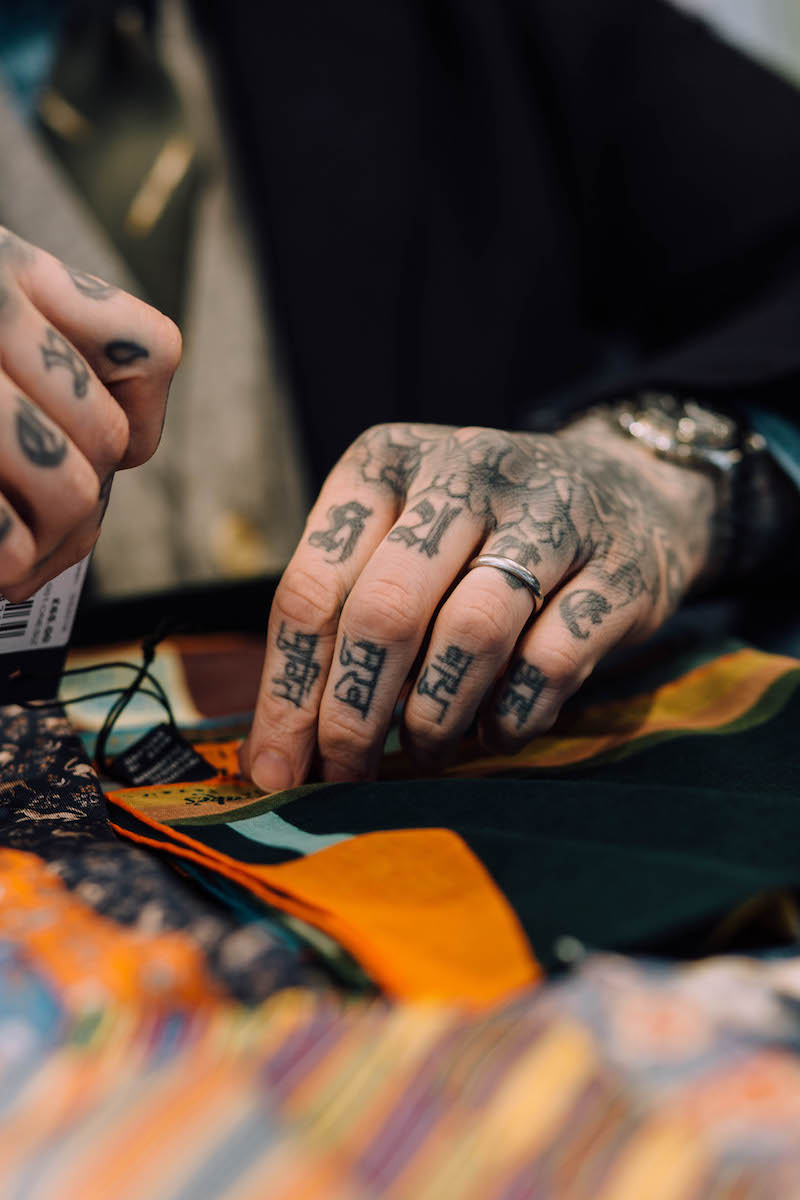 On London life 
"My wife and I live in Leytonstone in East London. We bought a place there earlier this year and I love it. It also turns out that a lot of my friends live there, which I didn't know. There's a genuine community there, with great bars and restaurants."
On his favourite restaurant and bars 
"I go to Ralph's a lot. It's just around the corner from Drake's and it's a nice place to chill out for a bit. I also love St John in Clerkenwell. The food is just so, so good. Fergus Henderson is a genius. I went there the other day with my friend Matty Matheson and Fergus and his business partner Trevor came and sat with us and told us not to order anything. And they just brought out all this food - it was the day I got back from Pitti too. I always go for the bone marrow on toast, it is amazing. It's at the totally different end of the spectrum, but I love Brasserie Zédel in Soho too. It's close to here and is super cheap, and I always go for the chop steak which is fantastic. They do a three course meal for £13.00."
Browse our offering from Drake's
here
.