Bennett Winch: Balancing Form and Function
British brand Bennett Winch is evidence that, in the world of luxury luggage, practicality doesn't have to compromise aesthetics.
How much thought do you give to your pockets? Probably not enough, given the integral role they play in everyday life, as the unsung heroes of the well-organised. But for Bennett Winch Creative Director Rupert Shreeve, these compartments – small, large, zipped or otherwise – occupy a larger-than-average part of his time. "It sounds a bit over-the-top," explains Shreeve, "but people build relationships with pockets. If a person can't organise themselves the way they want to, they become frustrated and unengaged. We want to remove any frustration and allow people to have control at a micro level." Functionality is at the heart of the British luggage brand, which was founded three years ago by Robin Bennett and Robin Winch – two friends from unconnected industries but with an unwavering respect for quality. Like all good ideas, the pair came up with the concept for the business at a bar, drawing a sketch for what was to become
The Weekender
on a napkin. After consulting Rupert, an award-winning product designer, that initial idea grew into a fathomable business, and the Robins quit their respective jobs to pursue that endeavour. The trio, who all contribute to the design and development of the bags, set out to create pieces that they each wanted in their lives, but couldn't find on the market: highly functional designs that are still aesthetically pleasing. "Our brief is to always create completely uncompromised products that perform like no other," says Winch. That meant taking well-established manufacturing processes and materials and manipulating them to create pieces someone would want to use, and rely on, every day. Take, for example, the 24oz bonded canvas that's used in most of Bennett Winch's pieces: it's incredibly durable and totally waterproof, but in the wrong hands could look over-engineered. That's why it's paired with vegetable-tanned Italian leather and brass hardware – to maintain a considered edge. "Everything is designed in our London studio and then developed on site at our factory in Carlisle," says Shreeve. "We spend a lot of time at the factory exploring new ways of doing things and experimenting with different materials. We can be found working late into the night in Farringdon, ripping samples apart and sticking them back together with pins and gaffer tape until we have concepts rationalised to the millimetre."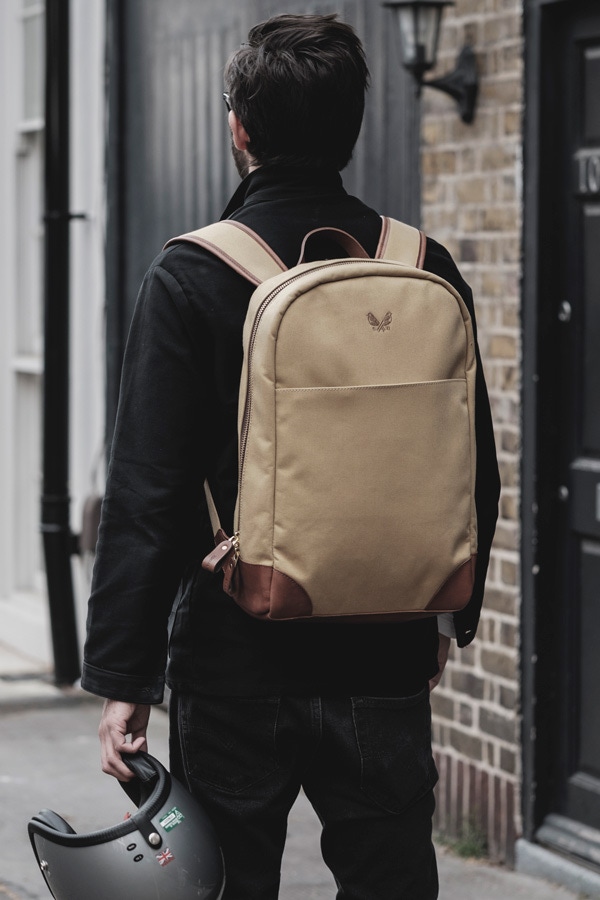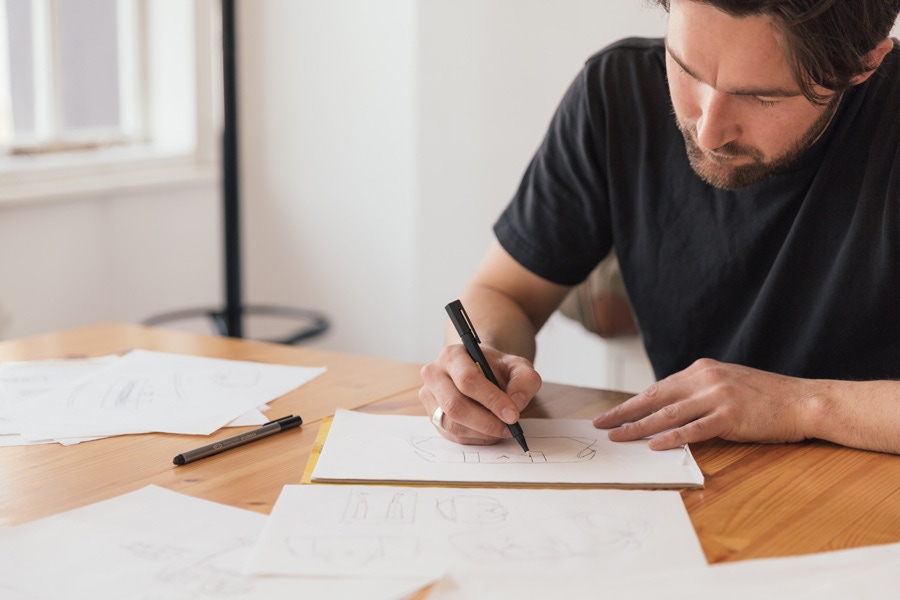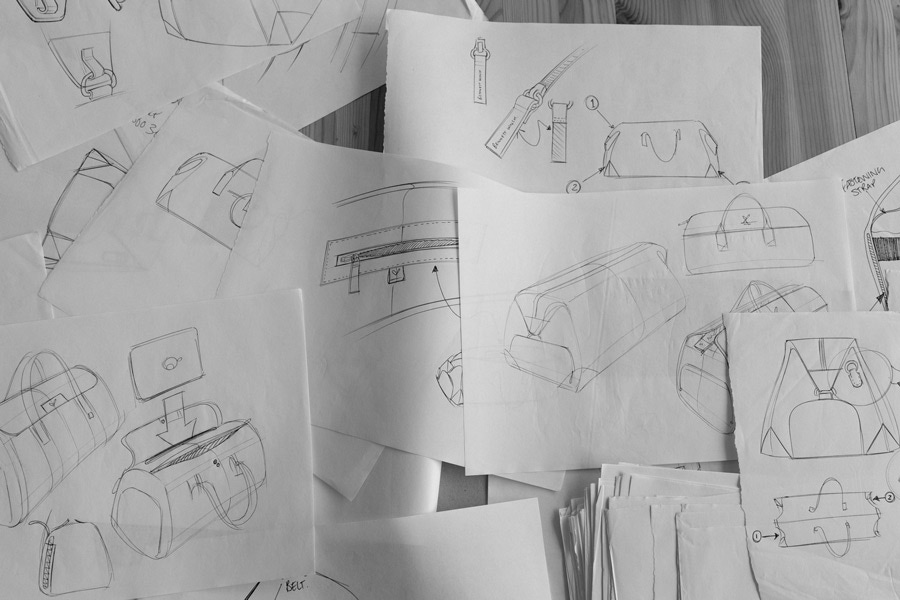 The aforementioned Weekender perfectly illustrates this synergy of form and function, addressing day-to-day requirements that are often not catered for. Crafted from that durable 24oz canvas, it features internal tech and protective laptop pockets, a concealed external passport and phone pocket, waterproof side pocket and removable shoulder strap. The main point of difference, however, is the separate waterproof compartment, which is designed to house essentials (dirty shoes, gym clothes) that you don't particularly want mingling with the rest of your belongings. "The Weekender is our iconic silhouette and has become our signature piece because it's an embodiment of what we stand for," says Bennett. "It's uniquely functional, from the wet compartments to the tech pockets, without any compromise to the aesthetic." The proof of a bag's durability is not, however, in the particular materials that are used or the way in which it's designed; rather it's whether or not it can withstand the stresses of everyday wear. As a guarantee of quality, each Bennett Winch bag is personally tried by the owners for six months before they're released, as a way of testing them to destruction. "We are our own target market so we need to make sure they meet and surpass our daily requirements," says Winch. "Everything from how they perform on aeroplanes, to being strapped to the back of a motorbike and driven around Wales is investigated and tweaked until we are confident the bag will never let us down. The point at which the birds get stitched on is our seal of approval and we can stand by everything that gets sent out." Having fine-tuned the processes, the logical place for Bennett Winch to grow is out – with more designs, new materials and to push into bigger markets. "The more we make the more we learn and our new product development pipeline is increasing all the time," says Bennett. "We'd hope to be in a position eventually to increase the team and capacity at the factory to deal with increasing demand." While there are plans for expansion, the trio agree that it will never be at the expense of the brand or the product – a commitment to quality that elevates this relative newcomer to the status of even the most established brands.