BennyBee: Craftsmanship with a Conscience
Built around the 'slow fashion' movement, BennyBee focuses acutely on sustainability, reconnecting customers to the handmade process of leather goods with traditional craftmanship, thus yielding bags of tremendous quality.
BennyBee cares, and they want you to know. At the heart of everything they do is sustainability, and the team are strong advocates of 'slow fashion' – drawing on methods of manufacture, for their leather bags and accessories, that go against the grain. Started in 2014 by brothers Dani and Benjamin Caltik, they proudly wear their principles. The name comes from memories with their grandfather, who taught them how to bee-keep from a young age; and Benjamin's name, shortened. The bee-keeping experience instilled a respect for the relationship between nature and craftmanship that would lead to the pursuit of their dream: to begin a leather goods and accessories business. Today, the brothers and their small team spend their days producing high-quality bags from their small farmhouse workshop.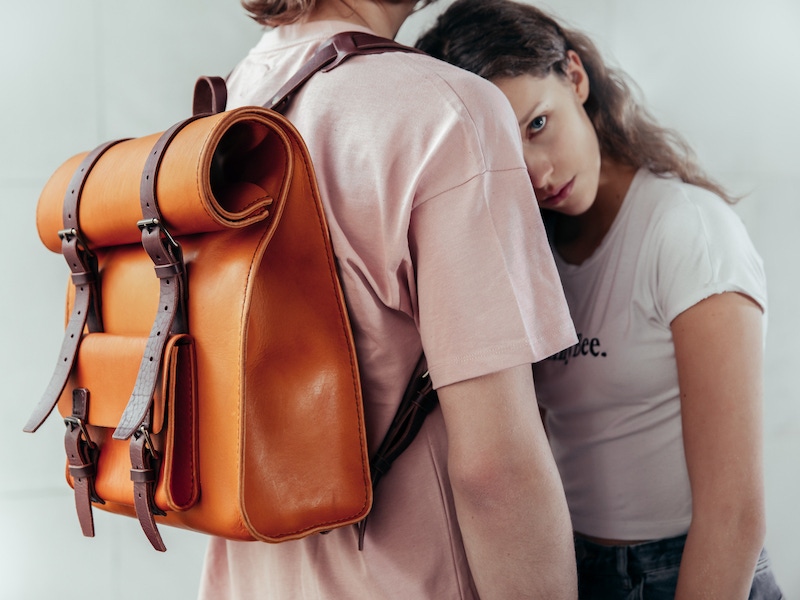 Classic styles, with contemporary ethics – all handmade to last a lifetime. But how do they do this? 1) Sustainability. The team use only natural and extremely durable materials. When necessary, they avoid waste, guaranteeing low energy usage, and developing products to last years. Each product is produced with vegetable tanned, full-grain leather. This means that the dyes are plant-based, as opposed to chemicals. And then there is their commitment to being totally handmade. All stitching is done by a member of the workshop – with methods that often require up to 15 hours to assemble. BennyBee reckon their bags are so durable, you can even pass them on to your children. 2) Ethical Fashion. Without doubt BennyBee is a truly ethical company. They regularly communicate with their suppliers, ensuring that conditions are workable and that wages are paid fairly. Many of the suppliers are in Central Europe (where the brothers originate), and are often family businesses. And of course, their core team is in the UK, comprised of less than ten passionate employees - the way BennyBee likes it. 3) Slow-fashion. BennyBee adheres to the rules of slow-fashion, where priorities are put on making fewer items with the most durable materials, and sticking to timeless designs, rather than trends. This keeps them relevant (so you won't need to keep replacing your bag over the years). That doesn't mean they lack style, of course. There's a vintage element to their weekender bags, and the briefcases are smartly reminiscent of those carried by British gentlemen on their way to the office. The leather, made with the vegetable tanning process (it takes up to 8 weeks to complete – so by no means fast), ages with time. Bags are often investment pieces. Knowing so much about the BennyBee process is proof enough that you are getting upmost value, and as the brothers continue their crusade against fast-fashion, their customers can now enjoy the fruits (or vegetables?) of their labour - all made in Slovakia, where the brothers were born.