Benson & Clegg: Regaling in Brass Buttons
Dressing King George Vl and his brother, the Duke of Kent and now supplying buttons to Prince Charles, Benson & Clegg are the premier tailors for handcrafted blazer button mastery.
Benson & Clegg are in many exclusive clubs, that most brands can only dream of entering. They're one of only sixteen bespoke tailors to be members of the elite Savile Row Bespoke Association, have held a Royal Warrant from King George VI and were granted the appointment by Prince Charles – for buttons, badges and military neckwear. Oscar Wilde once said: "There is only one thing in life worse than being talked about, and that is not being talked about". The Royal Warrant given to the firm by Prince Charles, consequently has created merited fanfare about their buttons. Word has even spread across the Atlantic Ocean, where it is believed the Americans, when visiting Benson & Clegg always declare they're coming to buy their buttons and braces.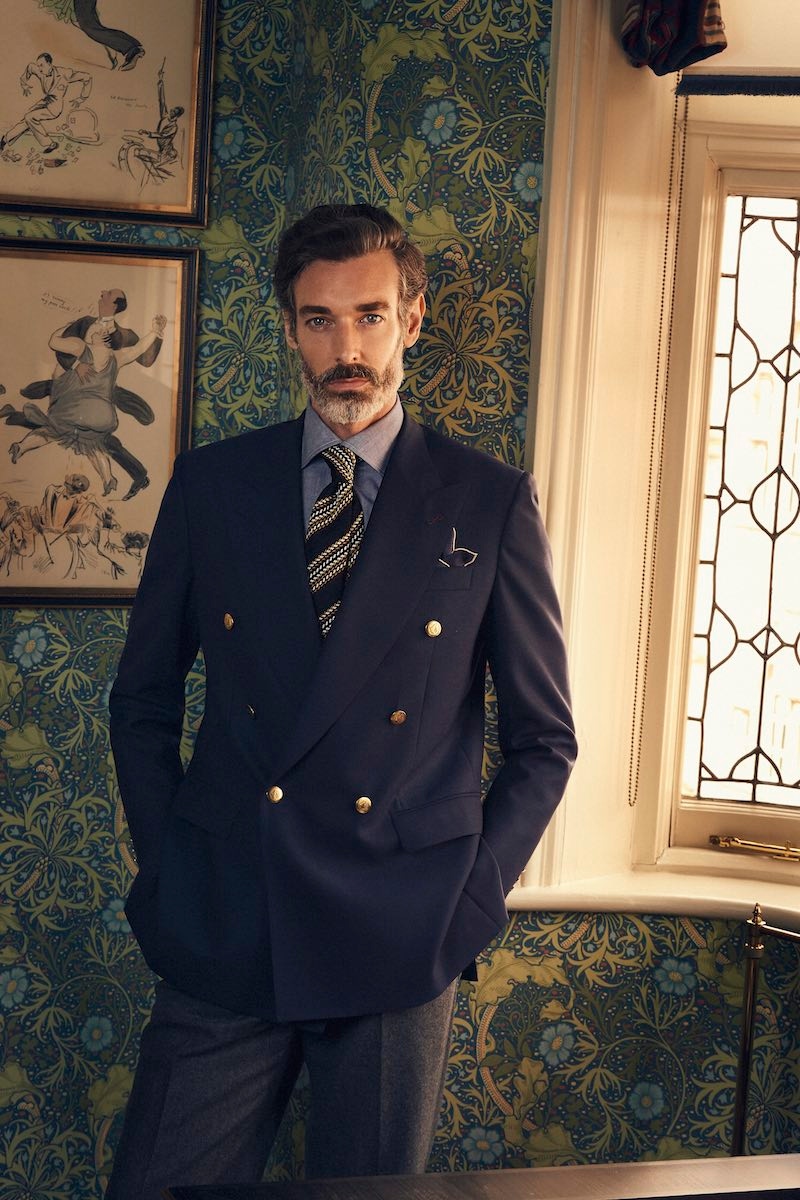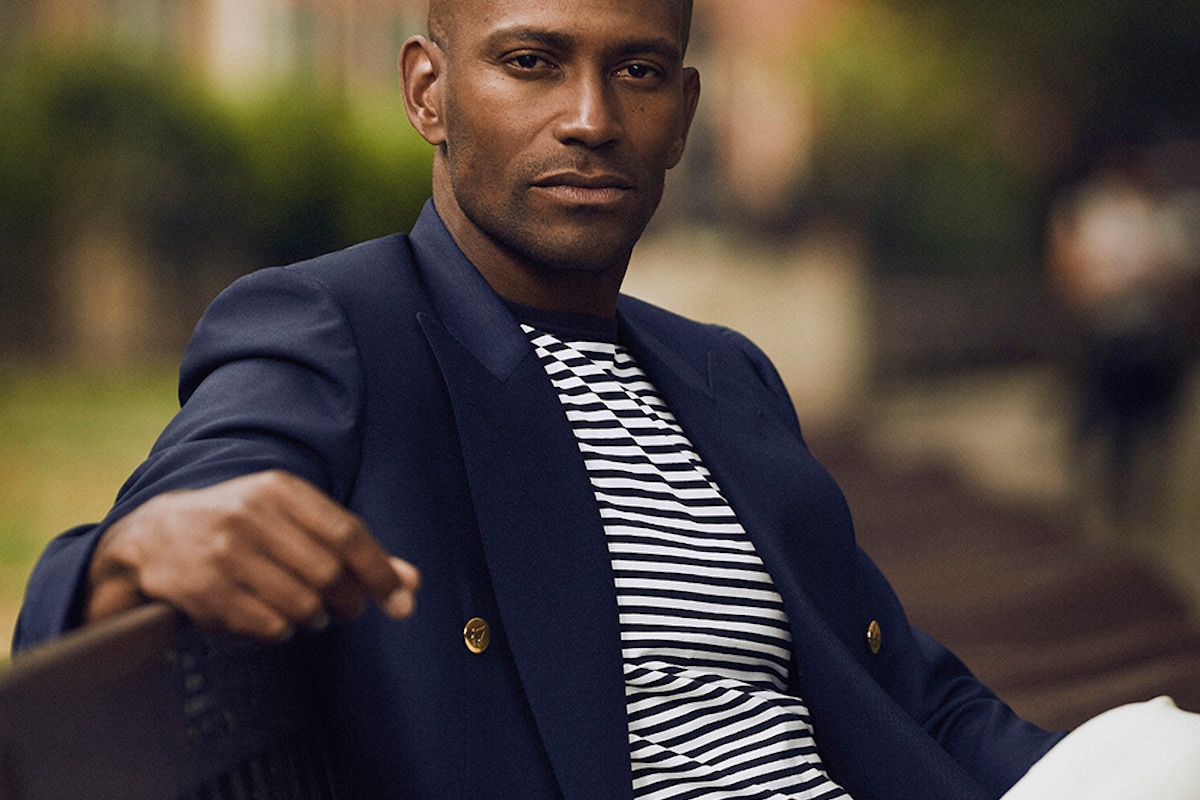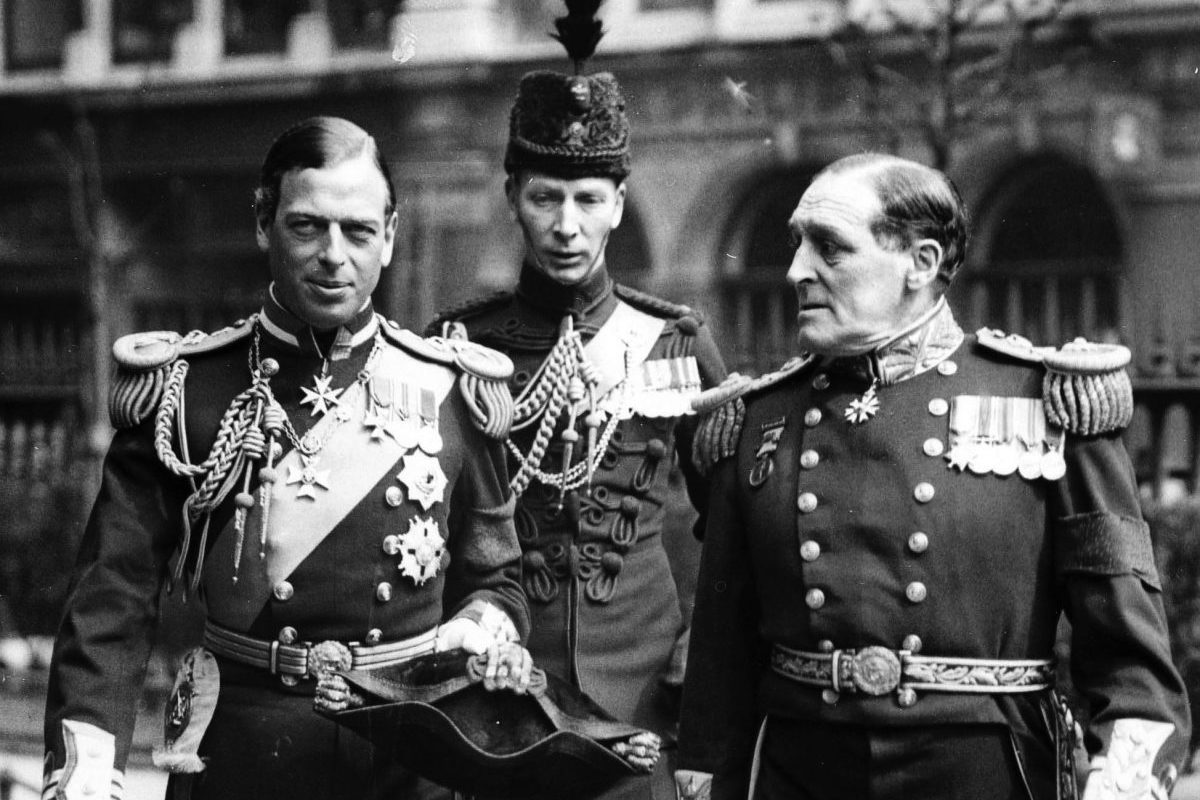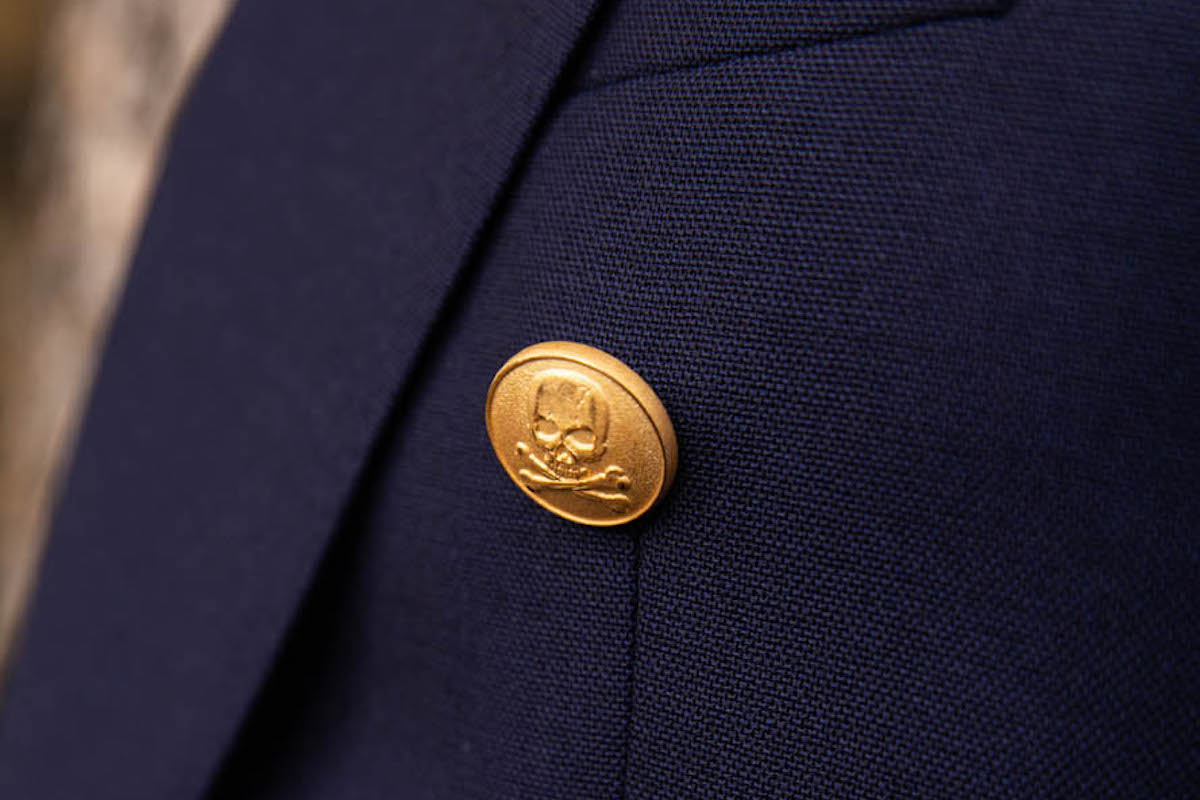 The Americans have always been staunch proprietors of the blazer and so it is no surprise, they find themselves in their shop at 9 Piccadilly Arcade, perusing their enviable selection of brass buttons to add to their blazers. It is also possible to find the brand's buttons on The Rake Tailored Garments navy double-breasted 4-ply blazer. The implementation of gold RTG skull and crossbones buttons made by Benson & Clegg add a touch of old-fashioned craft to the jacket. Descending from Naval origins, it is apt that the Commodore-in-Chief of the Royal Naval Reserve, Prince Michael of Kent is the inspiration behind the blazer and whose father, the Duke of Kent was one of the first customers Mr Benson and Mr Clegg had in their new shop in 1937.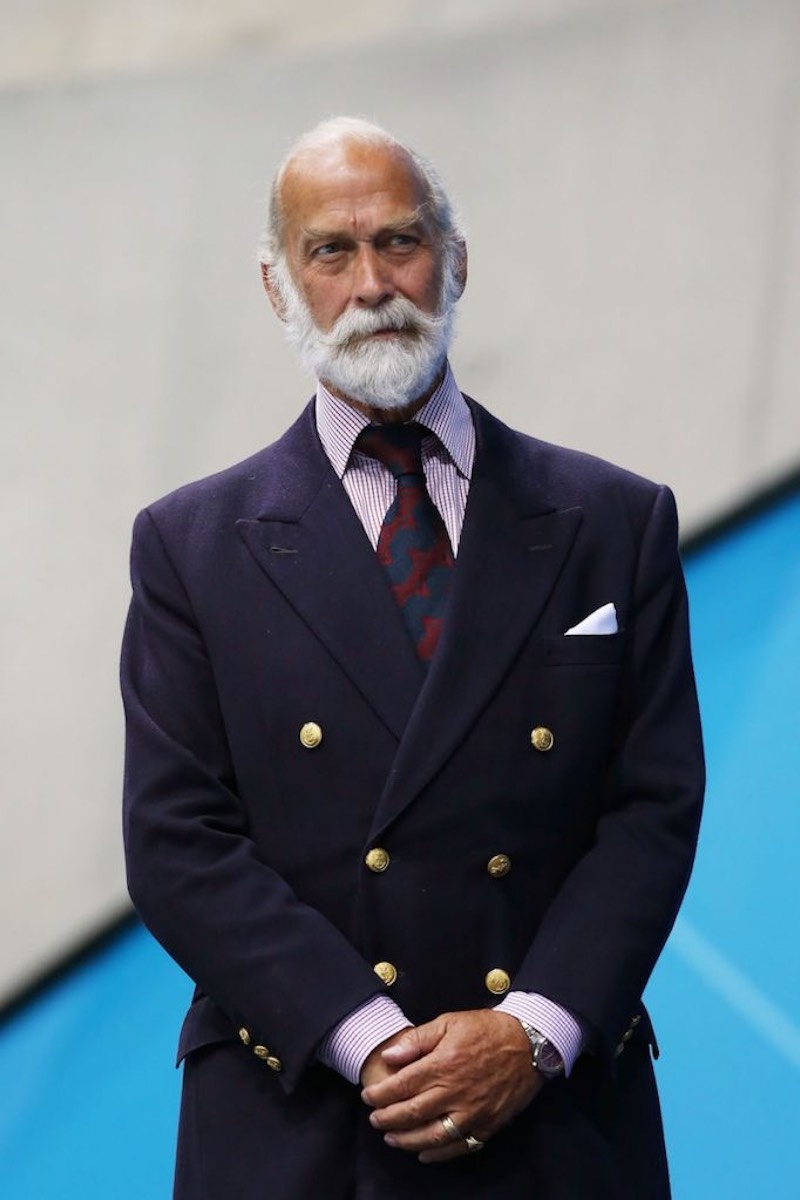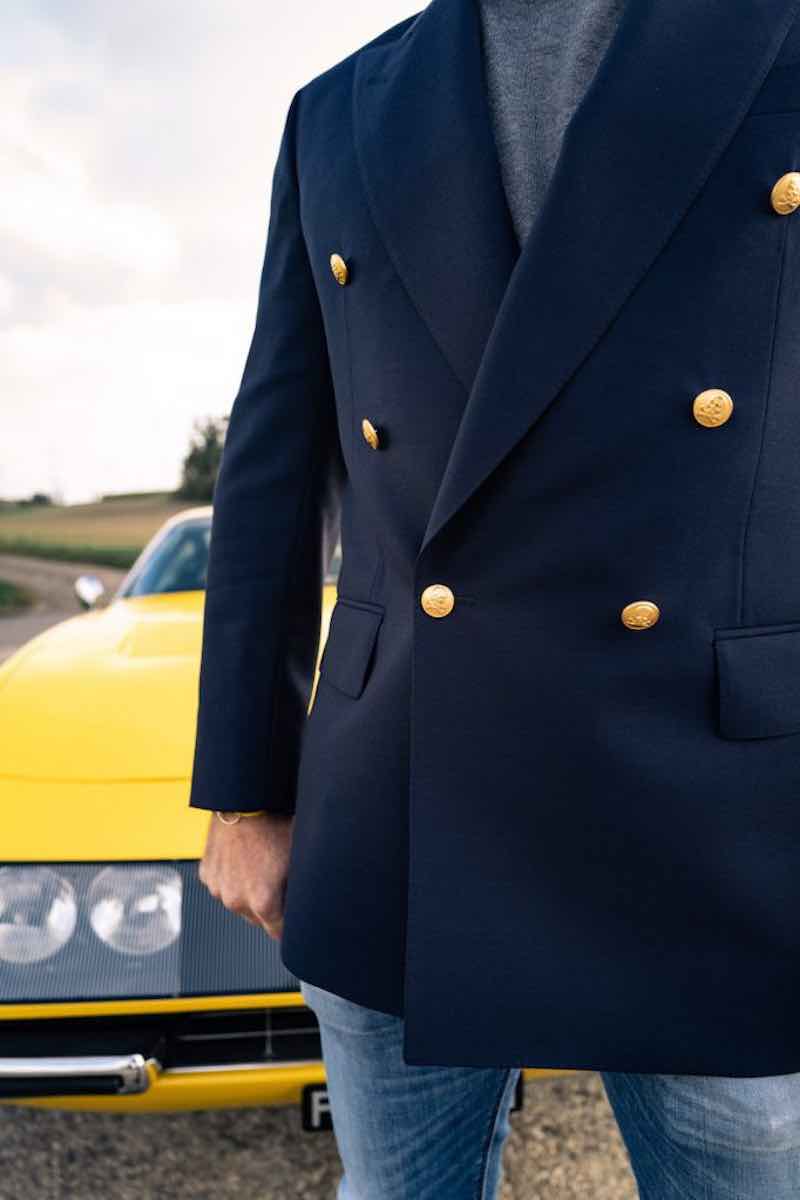 The gold RTG skull and crossbones buttons have been very well-received, but you now have the chance to buy separate buttons on TheRake.com. The collection includes double-breasted and single-breasted button sets in both gold and silver brass. Their exquisite blazer sets come in many regal incarnations with Crown & Anchor, three lions, and St George & the Dragon designs amongst many others. For the epitome of understated elegance, their American eagle (blue enamel) button set would be an excellent addition to a blazer of your choice. In case you were wondering how many buttons you receive – single-breasted button sets contain 3 large and 8 small buttons and double-breasted sets contain 6 large and 8 small buttons.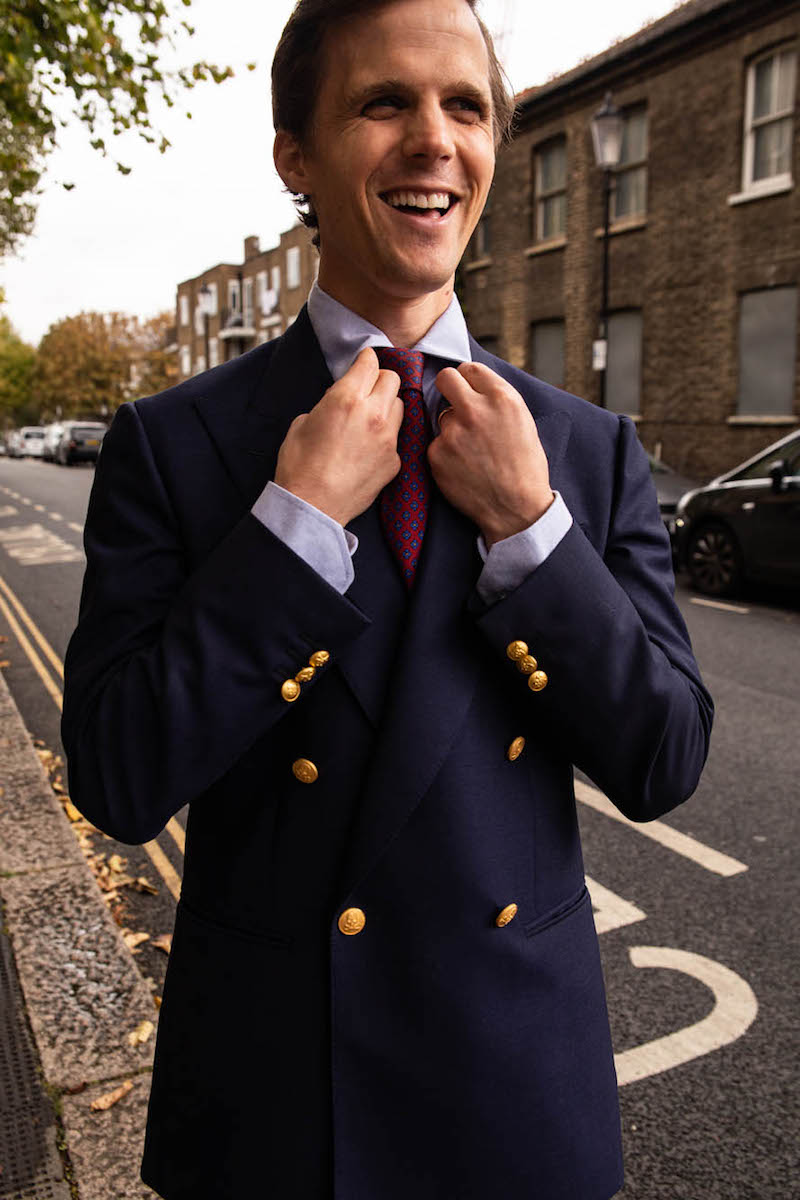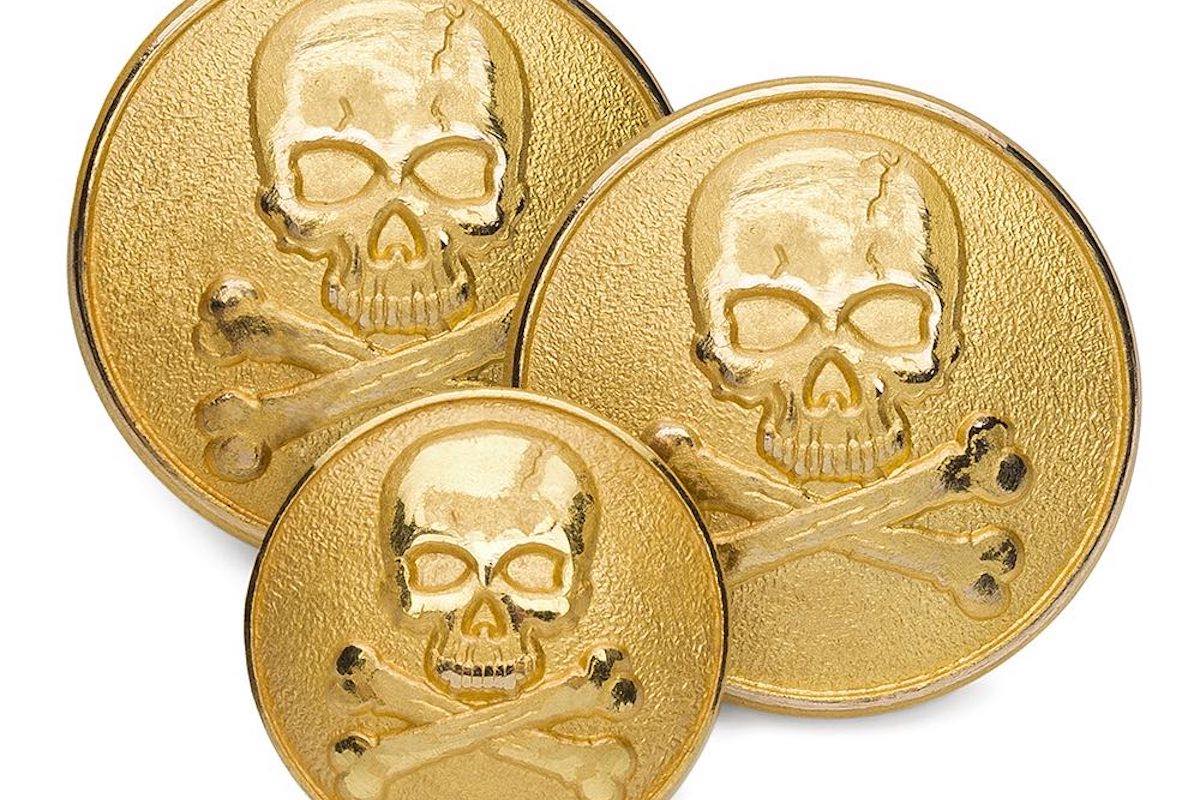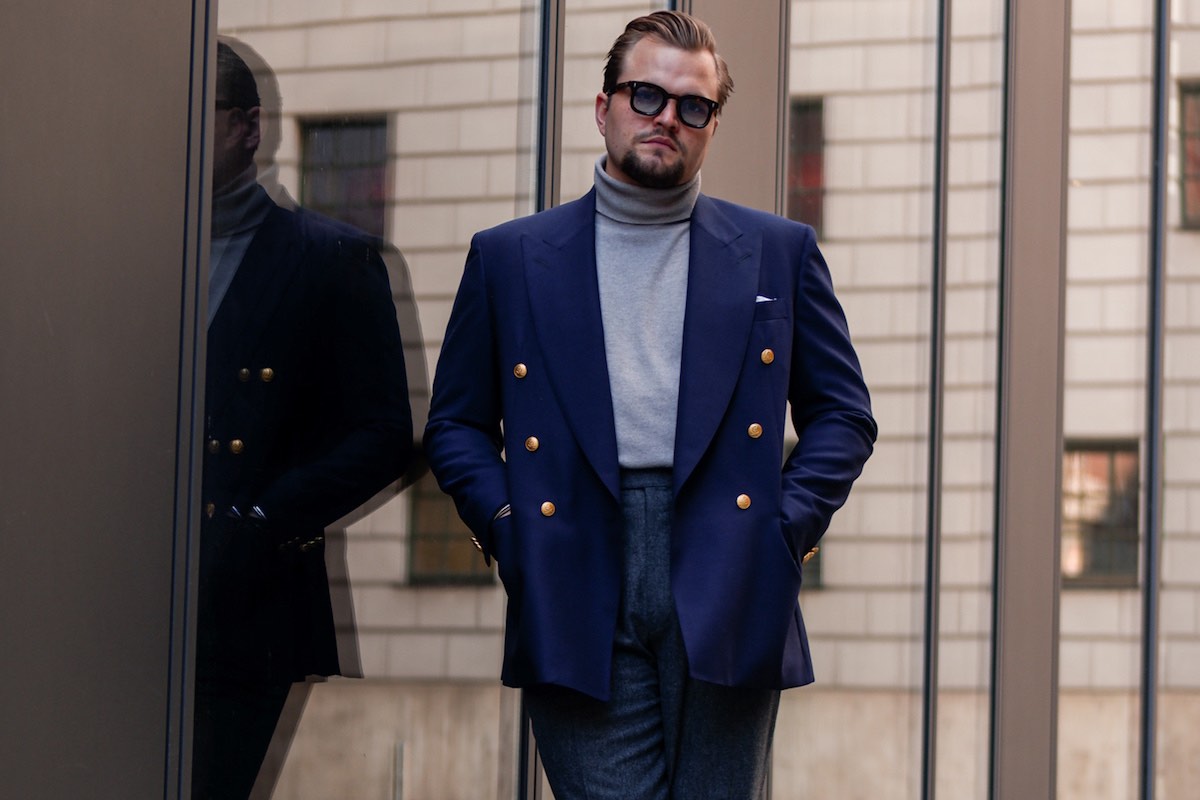 It is important to state though, asides from Benson & Clegg having such a strong reputation for their buttons, they're principally tailors. Opening up in Bury Street in the heart of St James's in the 1937, they perhaps were presented with the most coveted accolade a tailor could receive that year, by dressing the King for his coronation. Shy, delicate and a self-effacing man, who was an inveterate smoker Prince Albert never expected to become King. He did however restore confidence in the nation and would become a stoic symbol, guiding us to victory in World War II. A conservative dresser, but always in refined suits and double-breasted overcoats, which were often tailored by Benson & Clegg, he was the personification of immaculate style. In their West End premises, Oli Cross is at the helm of their time-honoured tailoring department, where he is open to different cuts and constructions. It's what makes Benson & Clegg such a fascinating company, that they combine highly regarded modern tailoring, with the craft of a large assortment of expertly crafted buttons, that will certainly change the way you feel in your blazer for the greater good.