Trim and Proper – Bentley's dedication to detail
Find out why the bespoke creation of the Bentley EXP 100 GT interior was an evolution of heritage artisanship and futuristic technologies.
When talking about concept cars, I'm reminded of a line in the 1995 cult teen flick Clueless, in which Alicia Silverstone's character Cher is asked by her best friend Tai whether she thinks another friend, Amber, is pretty: "She's a full-on Monet. […] It's like a painting, see. From far away it's okay, but up close it's a big ol' mess." This is because in many cases, the cars exist almost exclusively in the 'conceptual' with little thought for how they might adapt, one day, to the actual. From afar they are all stunning lines and mood lighting, but get up close and you realise that what you are actually viewing is more of a superficial shell with little to no realistic vision for production. Bentley's EXP 100 GT completely shatters that theory. When The Rake was invited to see the new EXP 100 GT, to commemorate Bentley's centenary but also to usher in the next 35 years of automobile development, it became very apparent that this was no moonshot project, but rather a very painstakingly thought out engineering vision with a clear goal - to completely evolve the driving experience in the next three decades. Everything had been designed with a roadmap that would catalyse the not-so-far-off realisation of what we were seeing in front of us.
"One of the key things for the project was craftsmanship and maintaining that in Britain, so we wanted to work with companies that still used methods and techniques, even machinery, from years ago," explains Colour and Trim Designer, Cathy Bass. "If I could find companies that had the same sort of provenance and age as us, then there was a good chance that we could have some really lovely techniques at our disposal."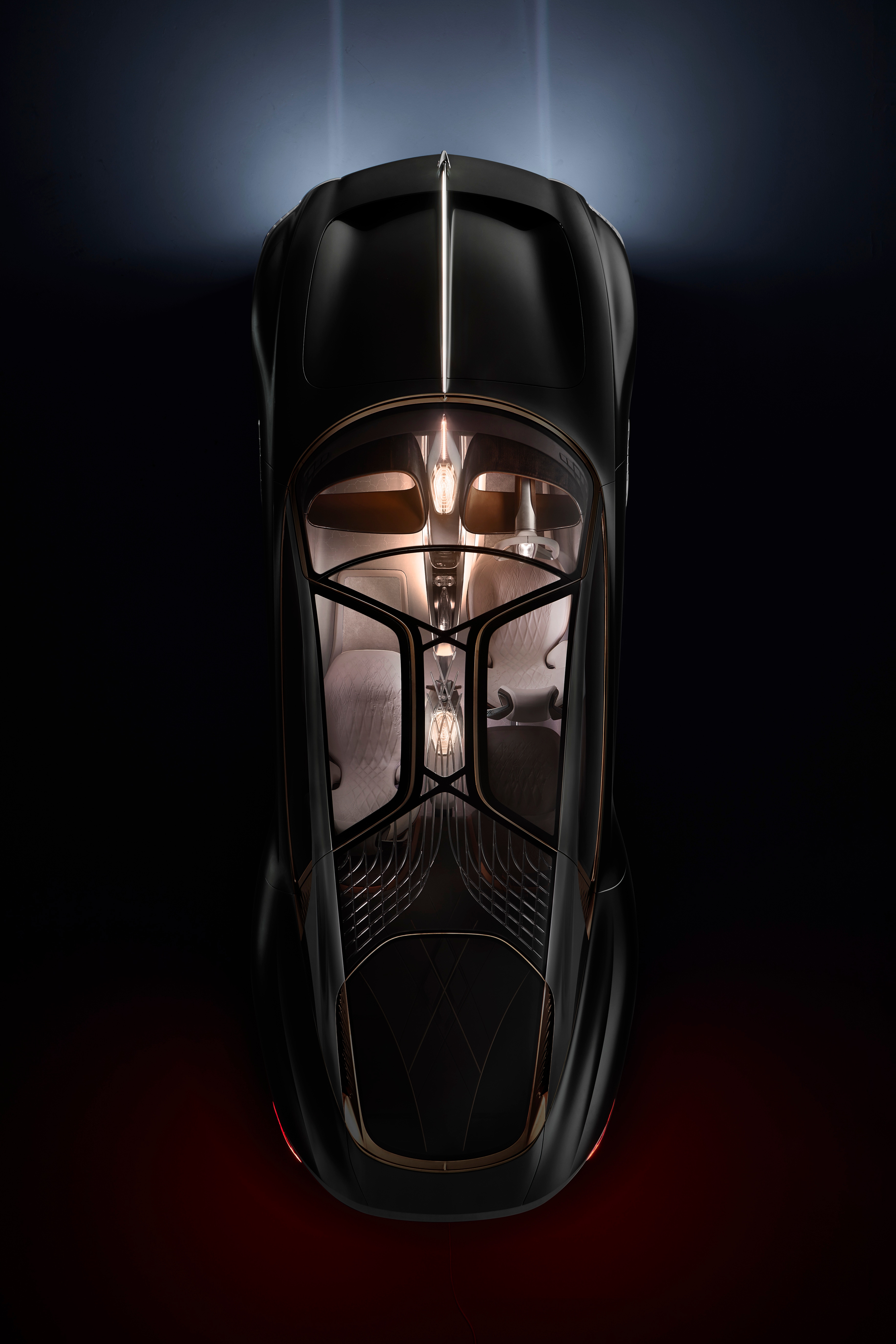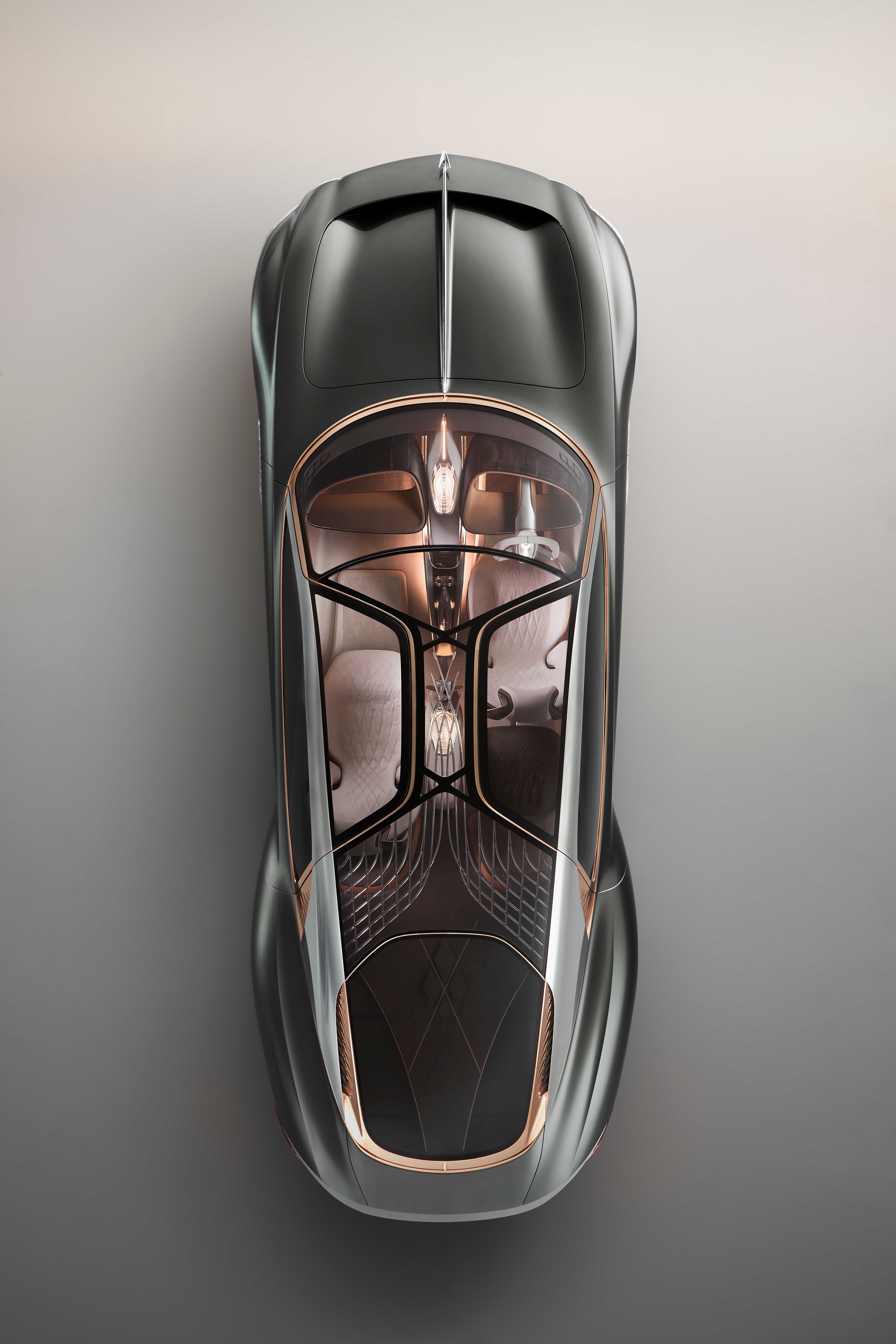 Further emphasising British heritage, Bentley partnered with Hand & Lock who have been producing exquisite handmade embroideries in London for over 250 years. Merging traditional embroidery techniques with the Trapunto method, stemming from the 14th century, the raised quilting adds depth and comfort to the interior. The veneer transitions to a woven textile from Gainsborough, using sustainable cotton dyes. Presenting an innovative fusion of materials, Bentley challenged these traditional craftsmen to experiment with techniques to create a modern look. Showcasing the future of luxury eco-materials, they also pushed the boundaries of sustainable car design by collaborating with VEGEA - the company responsible for developing a textile made from wine waste
,
which can be found on the back of the car's seats. Made from vegetal raw materials such as grape skins and seeds, no harmful chemicals are used in the creation of the Italian textile. So not only did Bentley choose these collaborators for their heritage, but also for their commitment to sustainable manufacturing processes. "As well as sustainability, we are concerned about responsibility," says Bass. "So, there's two things that go hand in hand. We knew that the companies that we worked with had a very good sustainable and ethics policy anyway. For us, it was a responsible attitude as well as to how they approach things and maintaining a craftsmanship. We felt our responsibility with this project was to make sure that these beautiful crafts don't die."
Click here to find out more about the EXP 100 GT and explore Bentley's vision for the future.