Bentley's moving experience
The Rake spoke with Bentley's UX Design Manager David Leary to discuss how the EXP 100 GT will change the way we think about car travel.
User Experience, or UX as it is known in today's parlance, is not a new concept because as long as we have been creating and making, we have been refining and improving, and that, in a nutshell, is UX. For reasons financial or those borne out of laziness and/or ineptitude, UX goes missing from time to time and often we shrug our collective shoulders and accept the inefficiencies and asymmetries of whatever is conspiring to make daily life even harder than it already is. Thankfully, the brains in Silicon Valley turned UX from something we write infuriated tweets about to a full-blown multi-billion dollar industry aimed at improving everyone's life. In many ways, Bentley has been focused on UX for 100 years, constantly redefining the driving experience to make it faster, more visceral, more luxurious and ultimately a pleasure every time you step into the vehicle. With the EXP 100 GT, UX Design Manager David Leary was given a blank canvas upon which to imagine how the luxury consumer might interact with a grand tourer in 35 years time. Indeed, long journeys today are not usually associated with pleasure, but Leary and his team has completely flipped that idea on its head. Firstly, travel comfort will be entirely personalised, whether you decide to take the wheel or allow AI to get you to your destination. Based on whether the driver is in 'active' or 'autonomous' mode, biometric technology can carefully monitor temperature, seating position and environmental conditions to deliver the ultimate in passenger comfort. The Bentley Personal Assistant preempts passenger requirements by monitoring a host of variables such as body temperature and blood pressure, prompting the car to adjust features accordingly, whether that's preparing for a long journey home or a leisurely grand tour abroad. Seating offers tailored shape and support, whilst providing massage functions and muscle stimulation on request.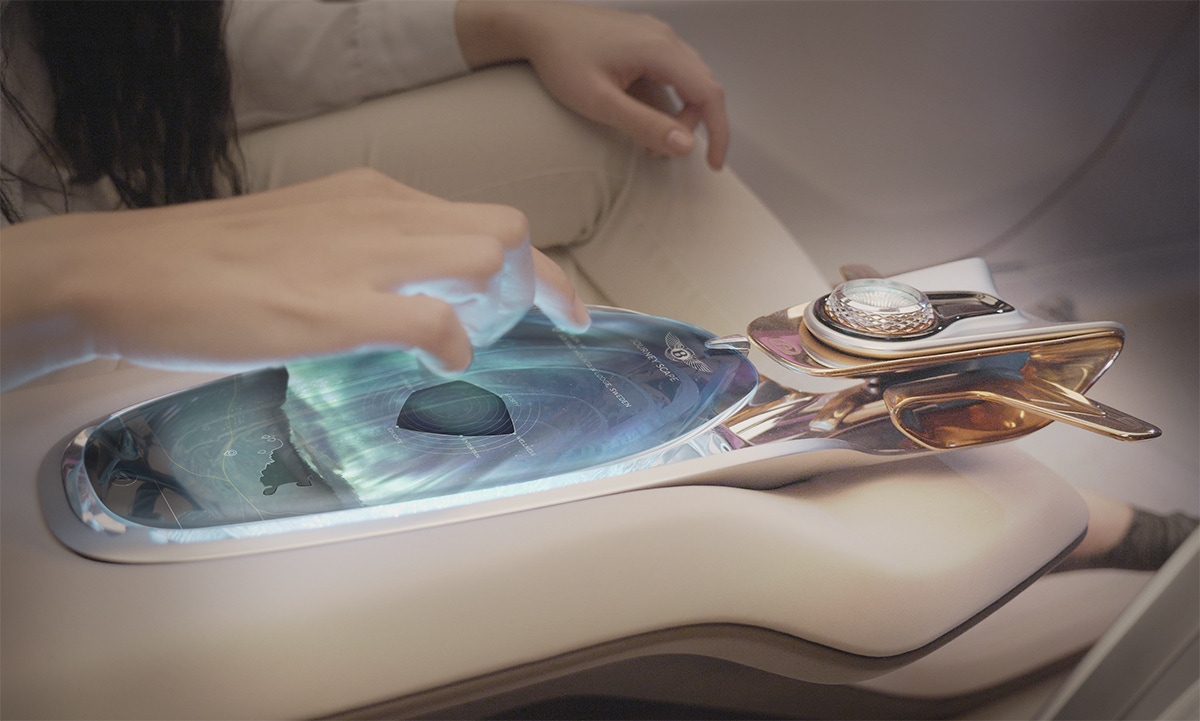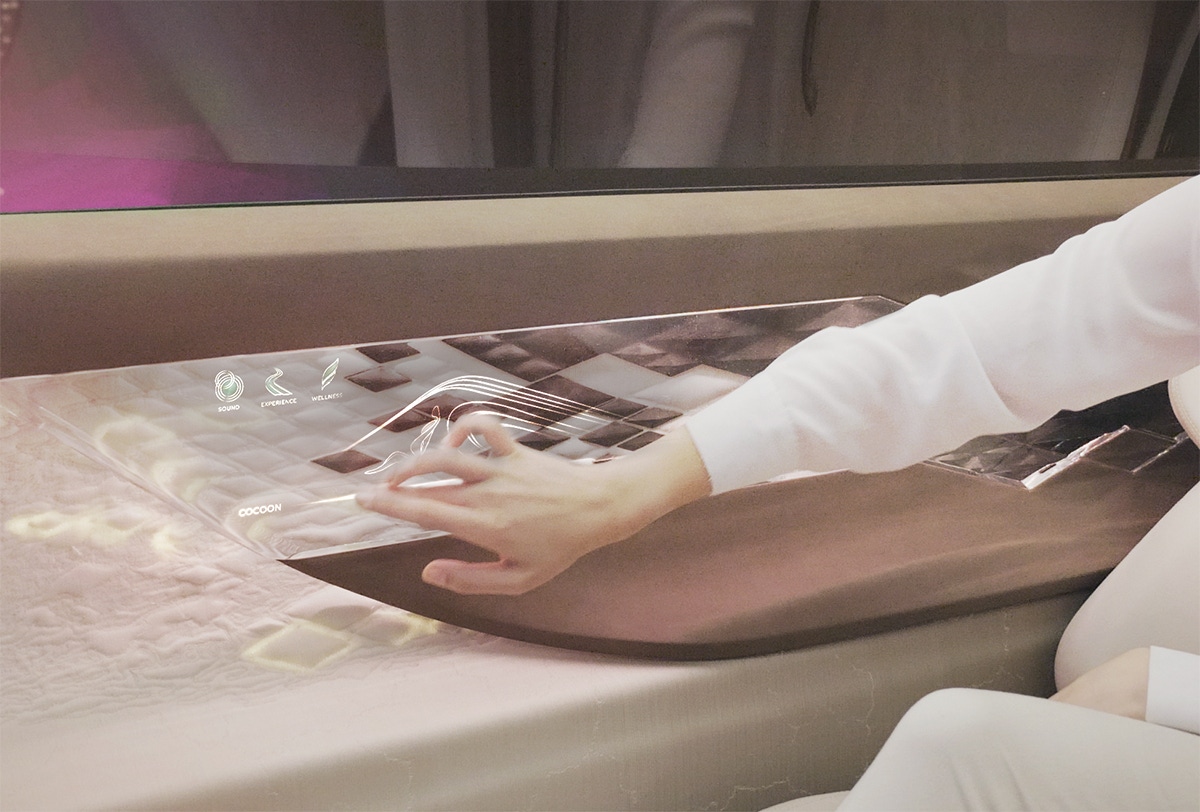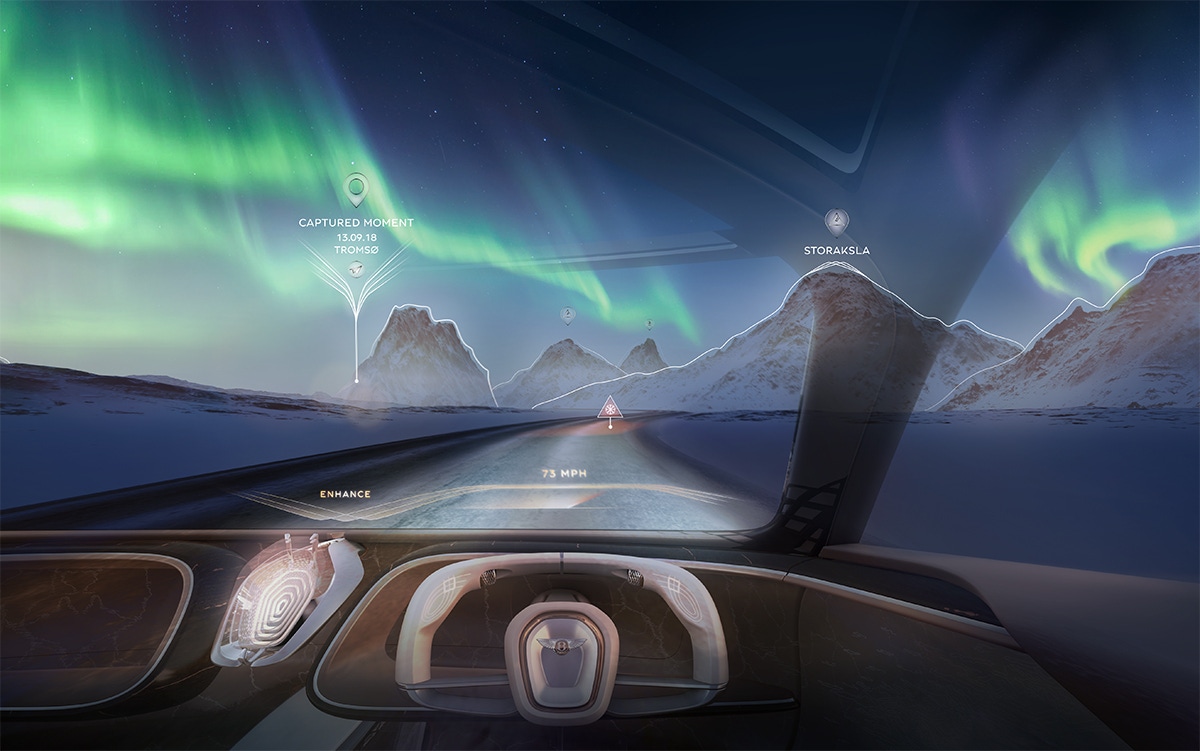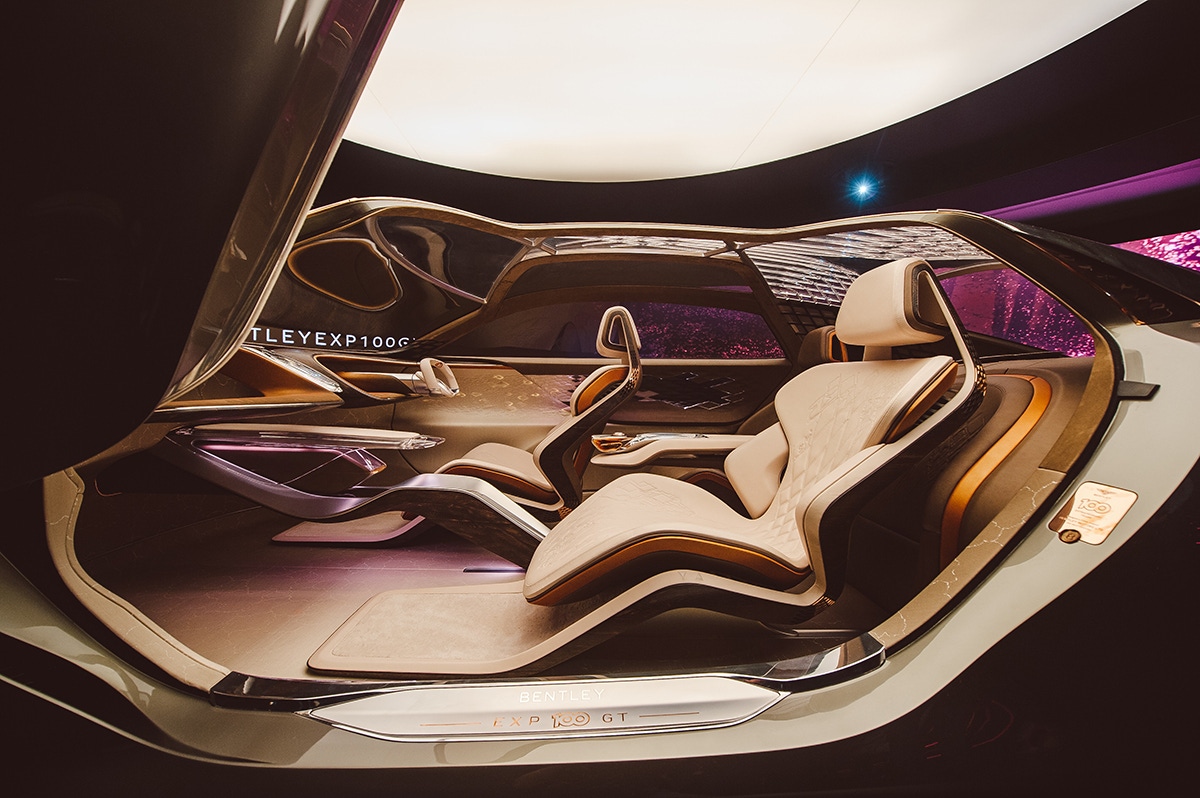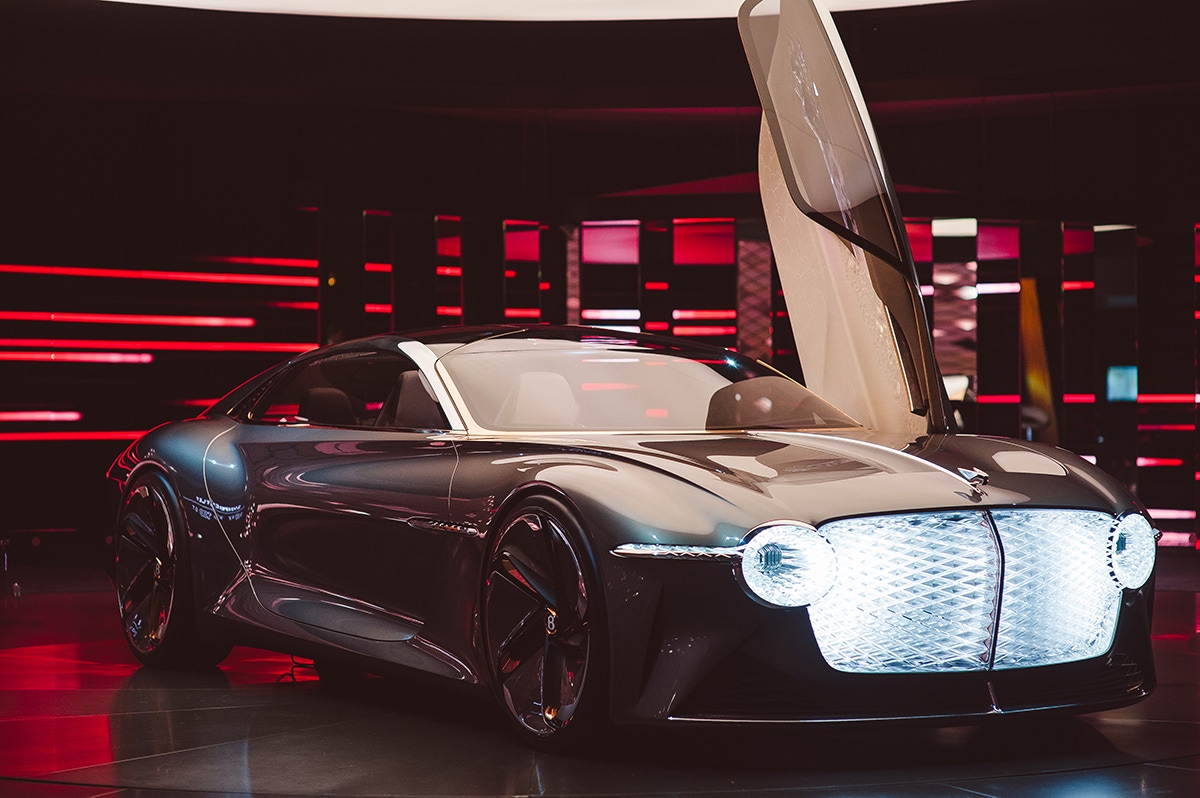 Secondly, the most memorable journeys will not be taken alone: Bentley's luxury services will be constantly connected to the outside world through an interface capable of making hotel recommendations, dining suggestions and shopping deviations among a host of other things. Think of it as the backseat driver you actually want in the car. One of the most interesting concepts that Leary explained was the idea of leaving the EXP 100 GT feeling better, more revitalised and rested, or even smarter than when one first entered the vehicle. That's because passengers will be able to order pre-delivered refreshments, stream live educational content or interactive entertainment to keep everyone in the car engaged throughout the journey (never will a young Bentley passenger ever again emit those once immortal words: "Are we there yet?"). "This represents quite a pivotal point in the car industry as well as for Bentley," says David Leary, Bentley's UX Design Manager. "It's a great time for creativity, but really this is about Bentley going back to its true values from 100 years ago, and applying those in a digital age. The way in which we experience the world as humans in a multi-sensory way, is built into our DNA. And this crosses a history from thousands of years ago, and it will be the way in which we experience the world 1,000 years from now. Whatever technologies come along, we will connect them to the way that humans feel and interact with the world around them."
And then there's the toys. Whilst navigating unknown lands, educational content will be displayed on the embedded digital interface within the car's cabin to provide a deeper understanding of unfamiliar environments, whether that's local phrases or information on the surrounding wildlife. Leary and his team haven't forgotten about one very important element of UX either – that of doing absolutely nothing. If you're in the mood for sitting back in luxury and watching the world go by, we can't think of a better vehicle to do it in.
Click here to find out more about the EXP 100 GT and explore Bentley's vision for the future.