Berence: Swiss Precision
Having met the exacting demands of the steely-eyed Swiss, this Geneva-based menswear brand is expanding its scope into all corners of the globe.
Other goods and services — watches, banking, chocolate — immediately spring to mind when we think of Switzerland. But in fact, the country is also one of the global centres of fine menswear manufacturing. Wool and cotton mills abound, drawing from Switzerland's pristine lakes and rivers the water essential to crafting quality cloth. Numerous large-scale production facilities that transform the mills' output into tailored garments operate in the areas bordering northern Italy. And yet, few internationally known Swiss menswear brands exist today. Setting out to change that situation, Berence was established 12 years ago by Tarik Adam, a dapper young gentleman of Indian and Sudanese background who grew up in Geneva. Explaining his inspiration for getting into the menswear business, Adam says he was fascinated by the perfection of the male 'uniform' — "Synonymous with elegance and respect of tradition." He says he was intrigued by the fact that, for example, "Someone can be very well dressed wearing a white shirt, a black tie and a black suit. At the same time, someone can be very badly dressed in that same 'uniform'." Adam's goal was to "understand and master those sartorial codes" that resulted in the execution of an impeccable outfit — and help Berence's customers do the same. Founding the brand in Switzerland and initially catering primarily to a Genevois clientele, Adam says, meant a high bar was set for Berence from the get-go. "Geneva is surrounded by Italy, France and Germany, and is in the crossroads of Latin and Germanic influence. As well, Geneva has a rich culture and purchasing power, which allows people to travel around the globe and elevate their taste and discernment to the highest level." To succeed in winning over customers of this sort, Adam says, "You must offer better quality, a better price, a better product. If the Genevois does not like your offering, he can buy somewhere else. This is why Berence strives to create the best apparel on the market."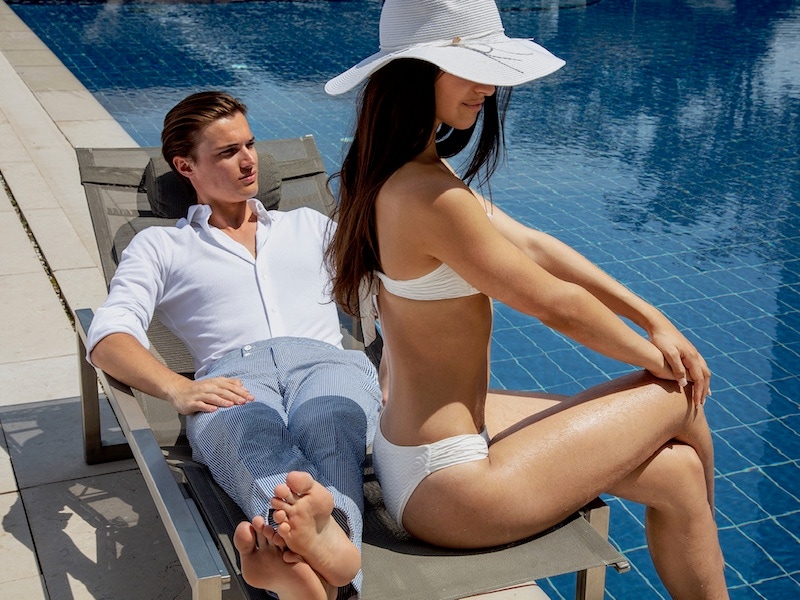 During its first decade of existence, Berence's core focus was made-to-measure tailoring. Having expanded into prêt-à-porter, Adam says the values and qualities of su misura echo throughout Berence's ready-to-wear product. "As I said previously, for 10 years, Berence products were only sold in Switzerland, where people — because of a high buying power — can easily purchase abroad instead. Hence, the customer expects and demands the best from a local brand. We started producing made-to-measure because we believe that nowadays, people are tired of designer 'diktat'. Berence provides customers with the opportunity to create their clothes to their own style. The ready-to-wear is an example of what we can do in su misura. And we craft all of our ready-to-wear in the same production line as the made-to-measure tailoring." Adam's aim is to build Berence into a menswear house that is renowned internationally as a "Fresh sartorial brand, respecting the traditions, respecting the sartorial codes — while at the same time, modern, affordable and sustainable." In all this, Berence marches in step with The Rake Values. "This is, for us, the perfect marketplace to express Berence, as it matches our values with our actual collections. We are proud to be the first brand at full price on the site," Adam says, steadfast in the belief that Berence products present remarkable value. Browse here and see for yourself.