Bespoken Porsche | Chris Runge
One time snowboarding champ Chris Runge always had a passion for Porsche. So when his career ended he decided to make his own - in the barn of his father's Minnesota farm. Taking inspiration from the homebuilt sports cars of the 40s and 50s, this light, fast, safety-devices-free, polished aluminium single-seated car has quickly developed a cult following, such that Runge now has several commissions from wealthy petrol-heads who want their own, and the opportunity to drive a car that takes them back to the heyday of thrills'n'spills driving...
All it takes to build one of the most desirable sports cars is, it seems, a barn, some sheet metal and a hammer or two. That, at least, was Chris Runge's determined, hopeful thinking. "I'd always loved the idea of those homebuilt cars of the post-war period - guys similarly on very restricted budgets who just wanted to go fast and so built with basic hand tools," says Runge, one-time champion snowboarder turned self-appointed auto designer and maker - with an order book for custom drives as long as Route 66. "There's a rawness and an honesty to the 'H mod' cars or 'specials' that were built then. They were perfect in my eyes precisely because they weren't perfectly finished. Cars today are too perfect, to the point of having no soul."
Indeed, if most barn finds are dilapidated vintage cars requiring years of restoration work, in Runge's barn - on his father's Minnesota farm - is found a sleek, silvery vehicle taking its aesthetic cues from the past, but built new and decidedly race-ready. This is the Frankfurt Flyer, a near-mythical car that took its inspiration from the Porsche-based race cars built by C. H. Weidenhausen for Walter Glockler, whose designs of the 1940s and 1950s in turn took their inspiration from the principals and materials of aeronautical design, and which final found official recognition from the car giant itself.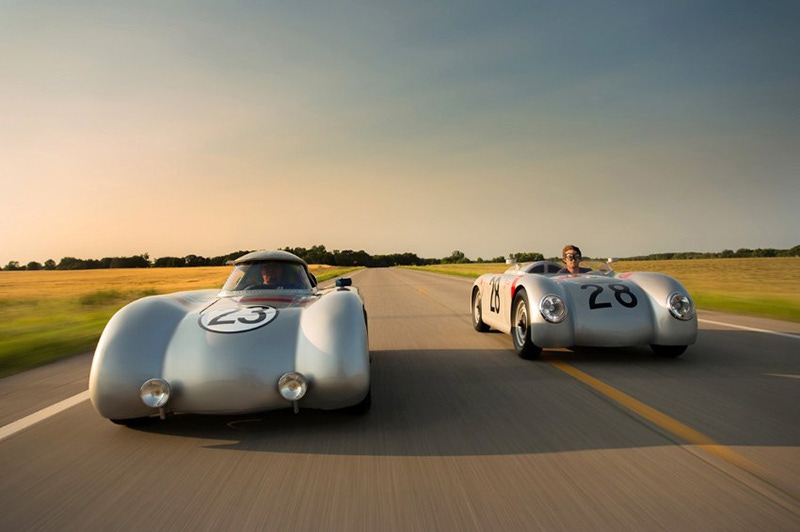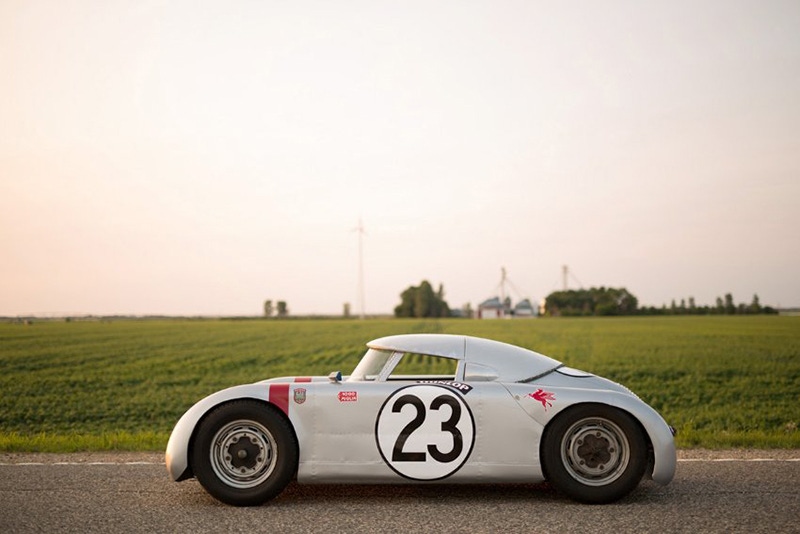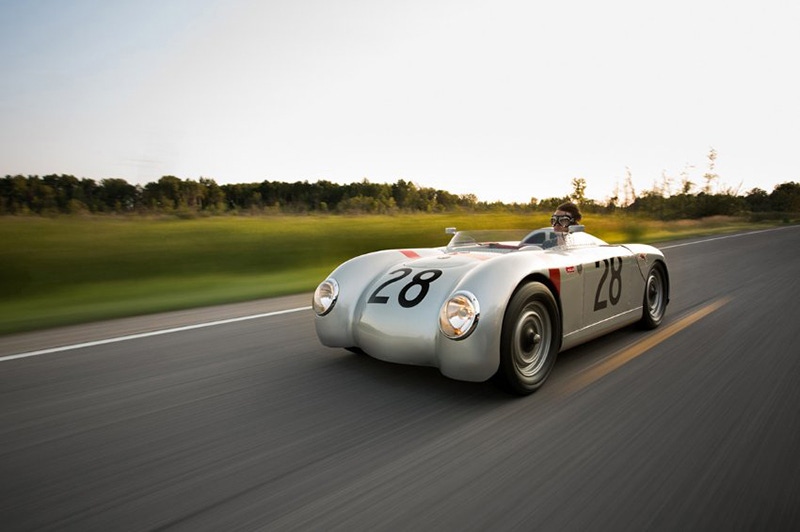 Runge has always been a Porsche fanatic - he got his first, a 1978 911 Targa, when he was 18. But he always dreamed of the super-lightweight aluminium bodied 356, the kind of rare beast typically owned only by those of unlimited resources. So, he reasoned - unreasonably - that he would make his own. When Runge acquired his latest Porsche, a 1967 912 model, from an estate sale, he found that it came with a load of other parts as well as metal shaping tools, lathes, bending brakes, welders and even a home-built computer-controlled vertical mill... So he got to work.
"It was a pretty steep learning curve," Runge recalls of his 1,800 hours of building and fiddling with donor Porsche parts the likes of 944 Porsche bump shocks, as well as Penske shocks and VW Beetle suspension. "I knew very little about the techniques of working with metal - but fortunately the metal-shaping community is more like a brotherhood, with a lot of people willing to share their knowledge. Day to day the build was a labour of love. But I found that something about metal clicks with me, and aluminium especially. It's very attractive just in sheet form, but gets more attractive as it takes shape and shine."
Certainly this almost mystical connection with metal, as well as natural skills in hand-moulding panels to make streamlined, retro-futuristic racers has not gone unnoticed. Through his Frankfurt Motorwerks - that Germanic 'e' a nice touch - Runge now offers various coupe and Spyder incarnations in limited numbers, as well as bespoke commissions. Each echoes Runge's deep-seated idea of the kind of vehicle that gives the experience of 'true' driving: a mid-engined, centre cockpit alloy car with no frills at all; the kind of car, he notes, that might kill the driver who doesn't pay utmost attention.
"These are the kind of cars that seems to be on rails," he says. "In that there's some parallel between a Porsche and a good snowboard - they share similar handling characteristics. And of course both offer you the chance to really push yourself in certain situations..."
Photography by Kristopher Clewell