Bigi Cravatte: A Family Affair
Milanese tie brand Bigi Cravatte was founded upon a passion for quality handcrafted ties that has been passed down from generation to generation.
The Bigi Cravatte story is one that spans three generations, its original foundations and continuing endurance predicated upon a simple shared passion for quality ties. The company's beginnings can be traced back to 1938, when Luigi Draghi opened a humble tie-manufacturing workshop in Via Corridoni, Milan. Since then, the family business has grown and changed under the helm of his son Daniele Bigi and now his grandchildren, Stefano and Paola Bigi. "I still remember the smell of silk in my grandfather's company when, as a child, I would go play around the worktables", says Stefano. It was immersing himself in the world of tie making and observing the passion of his predecessors that spurred Stefano to undertake training abroad in a manufacturing company for high-quality fabrics, before joining his father's company at the age of 23. "The experience I gained alongside my father, when I started working in the company, was very important," he explains. "Being close to all the aspects of the production process and in close contact with the employees gave me a solid foundation. My father also imparted very important principles to me, such as fairness, morality, respect for others and for work but, above all, a love and passion for ties." This year may mark eight decades since Luigi's initial conception of what was to become Bigi Cravatte, but as Stefano notes, the philosophy of the brand remains unchanged from its days of origin, with traditional ideals of craftsmanship still at the core. "Craftsmanship is hugely important to the Bigi Cravatte brand," says Stefano. "It's our 'flag', the way we decided to introduce ourselves to the world." For Stefano, this means staying true to his grandfather's approach. "Our specialised staff, using the same procedure that our grandfather used, produce each of our ties by hand," he explains. "With this artisan process we can guarantee the best quality standard."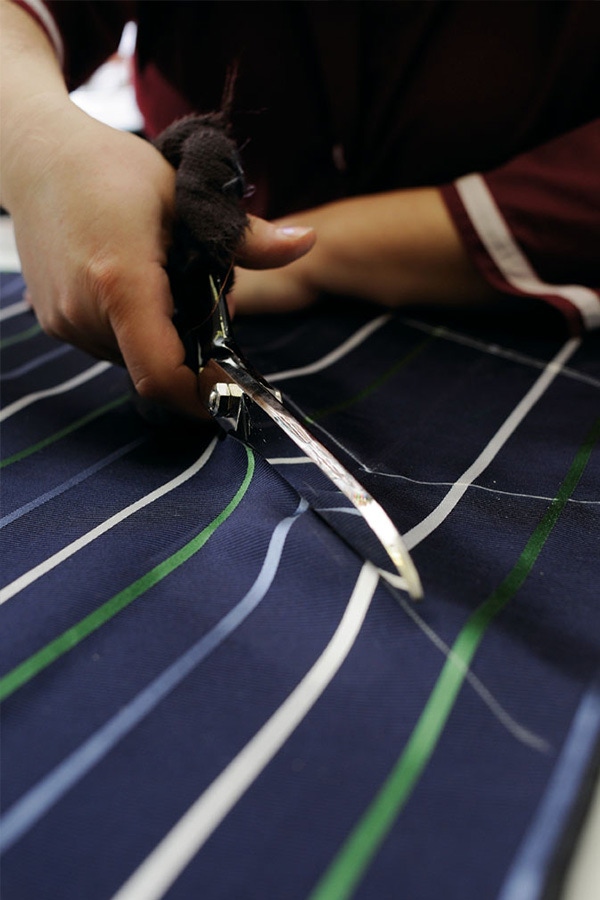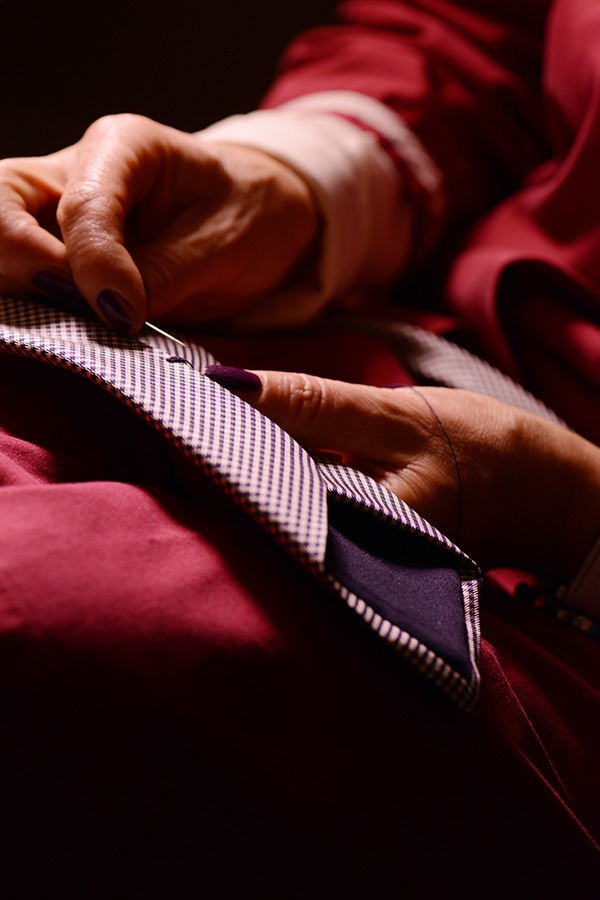 Such standard requires the enforcement of stringent controls at each stage of Bigi Cravatte's in-house production chain, and the company prides itself on its meticulous attention to detail. A consistent manufacturing approach lends itself to Bigi Cravatte's distinctive style, with signature pieces characterised by double interlining in wool and cotton, silk lining and a keeper loop hand-sewn with four stitches. Italian taste is intrinsic to each collection and the simplicity and sophistication of Milanese design is made explicit through the use of subtle patterns and muted colours. Particular care is taken in the selection of fabrics, which are sourced from the finest Italian and British suppliers. Bigi Cravatte is one of few tie companies to still use hand-printed fabrics, and the dedication to the tradition of hand-printing entails an incessant hunt for rare and remarkable textiles. "It's absolutely manic," says Stefano. "The search for high quality materials to create our ties is continuous. Not only for the fabrics but also for the interior interlining that we use, the tipping, the yarns and so on." It may be easy for a family-run business to rest on its laurels and fall back on tradition, but striking a balance between honouring heritage and embracing growth and innovation is essential to the underpinning ideology of Bigi Cravatte. Any sense of complacency is regarded as regressive and destructive, says Stefano. "Our taste, the knowledge we have of the fabrics and the cues we take from our archives allow us to present exclusive collections, but it's important to us to continue to do research without ever settling with what we have already created… to dedicate ourselves to the constant study of new colour combinations, exquisite fabrics, and original designs". It is this approach – the simultaneous attentiveness to changing trends and respect for tradition – that enables such a seamless marriage of classicality and contemporaneity.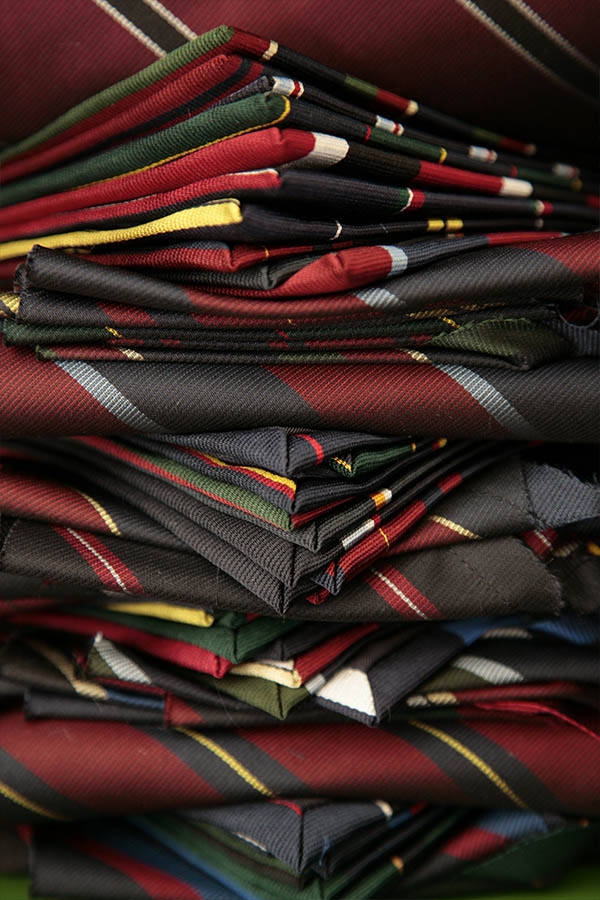 According to Stefano, "A tie is not only an indicator of style, but also a sign of the character of the person who wears it." This sentiment rings true of the Bigi Cravatte man, who encompasses a vast range of qualities, but is most importantly, as Stefano puts simply, "a man who cares about his appearance, who loves quality and wants to use the tie to improve his look". Of course, as any gentleman knows, a tie is far more than a piece of fabric, and to don a Bigi Cravatte tie is to exude a certain air of confidence and self-respect. The power of such an accessory should not be underestimated: it is the final touch of elegance and flair and immediately makes an outfit. In an age of fast fashion and quantity-driven production, the extent of passion and respect that goes into the creation of each Bigi Cravatte tie is refreshing to say the least. The possession of such authentic enthusiasm for one's craft is increasingly rare, and it gives us hope to encounter a successful brand still operating in this vein. As Stefano puts it, "After 80 years of history, we embrace the same set of values handed down with pride and shared by those who work in this reality every single day". At this rate, the Bigi Cravatte brand will continue to flourish, its legacy destined to live on through the rakish wardrobes of stylish men the world over.